Live stream begins at 7PM (PST) sharp!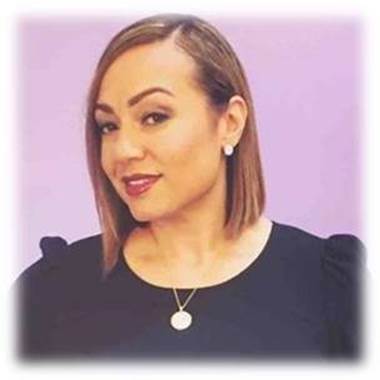 ANGELA JOLLIVETTE (aka DJ MoonBaby)
DJ Moonbaby knew music would be a huge influence in her life, from the time she played her first record, Stevie Wonder's "Hotter than July" on her pre-school's Fisher Price.  Today, Moonbaby has turned her love for music into a successful career.  DJ Moonbaby is currently a radio personality on the Accelerated Radio Network hosting & producing "UnRestricted" Live every Thursday 8-10p PST. UnRestricted officially launched the kick-off of AcceleratedRadio.net on Aug 1, 2013.  Past guests include; 3x GRAMMY® Winner Robert Glasper, GRAMMY® Winner Faith Evans, GRAMMY® Winner Chrisette Michele, Blue Note Recording Artist Jose James, 4x GRAMMY® Winner Lalah Hathaway, and many other artists.
As an ever evolving talent, DJ Moonbaby is the Curator & On-camera Host of GRAMMY® Pro's Buzzin' music series.  Exclusive interviews & Live performances with GRAMMY® Winning & Nominated artists, along with breaking talent you need to know before they ever hit the GRAMMY® stage.
For the last 3 years, Moonbaby has interviewed and showcased some of the brightest stars in music from this year's "Best New Artist", Anderson.Paak, Andra Day, Kamasi Washington, George Clinton and more.  Recently covering the red carpet at the 7th Annual Guild Of Music Supervisor Awards.
Corporately known as Angela Jollivette; She is a seasoned executive with The Recording Academy for the last ten years overseeing the Visual Media (TV/Film Soundtrack Music) & Gospel Music GRAMMY® Awards fields as Senior Project Manager.
Website  Facebook  Twitter  Instagram
---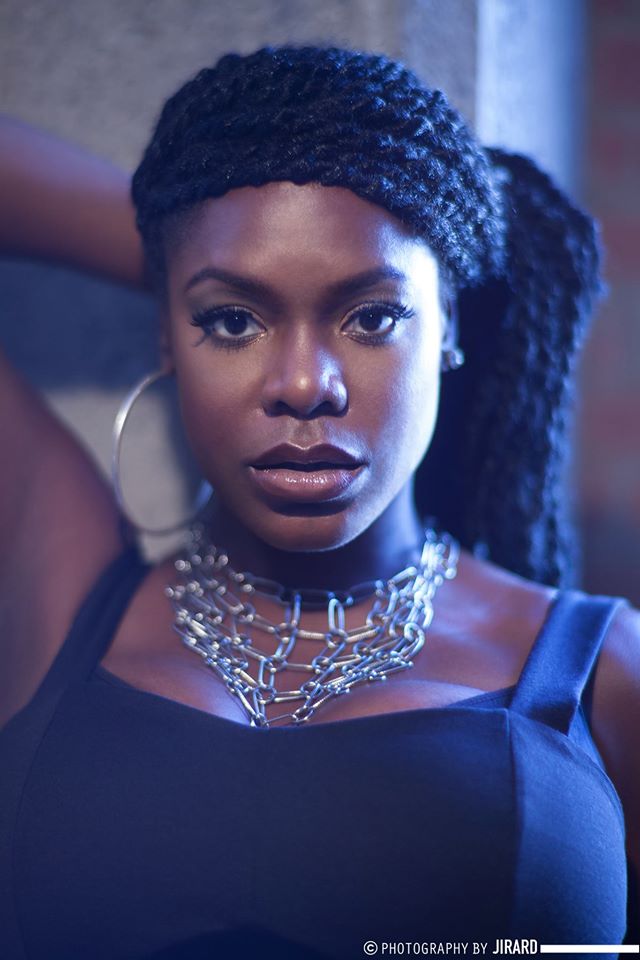 CHOKLATE
Born in Seattle, WA. and raised in San Diego, CA., Choklate has always in one way or another been involved in music or dance.  She was raised primarily on gospel music; but was introduced to hip-hop with DJ Jazzy Jeff & The Fresh Prince's "Parents Just Don't Understand" hit. Go figure. "It was the first song and only video allowed in the house.  I used to sneak and listen to the radio so low that all I could hear sometimes was the beat.  I dubbed it 'Music Deprivation Disease'," said Choklate. In her youth,  the gospel, she wasn't allowed to listen to soul music or secular music of any kind, so when finally on her own, she recalls having her ear to everything from Bach and Yo Yo Ma to Brotha Lynch Hung.
Her last recorded project, had a different kick, with more of a Jazz, R&B sound with a slight Hip Hop edge, enlisting the talents of several notable artist while being produced entirely by up and coming Seattle producers.  She's been sited on phenomenal records and worked along side legendary artist like Blacksheep, Abstract Rude, Butta Verses, De La Soul, Gift of Gab and Chali 2na's solo albums, as well as a host of other artist. She's also been caught commanding some of Seattle's favorite stages like The Baltic Room, The Scarlett Tree, Lo-Fi The Mirabeau Room, The War Room, Chop Suey and The Showbox not to mention a handful of away stages like Hollywoods well known Ventura, Key Club and others. Safe to say she is definitely one of the hardest working entertainers in the Northwest.
Choklate has completed her latest work on a new full length album with acclaimed beat-smiths Vitamin D, Jake 1 and BeanOne and others and will be looking to continue to express and explore the art of musical creation through both writing and singing for herself as well as other artists.
"I'd like to think that I'm going to be allowed to actually be creative and have my chance to be apart of the game changing conceptually..." she says..."everybody should be able to relate to the material that I write, after all I ain't the only one livin life and I fa sho ain't the only one writin about it.  I just hope to reach those livin life along side me." 
"All I need is my beat, my mic, that stage, the crowd and I'm good..." Choklate
Facebook  Twitter  Youtube  Instagram
---
JOHNETTE NAPOLITANO (CONCRETE BLONDE) & DAVID J (BAUHAUS/LOVE & ROCKETS)
This is a very special acoustic performance by two legendary artists. Johnette and David J will play a few solo numbers and then debut some new songs written together.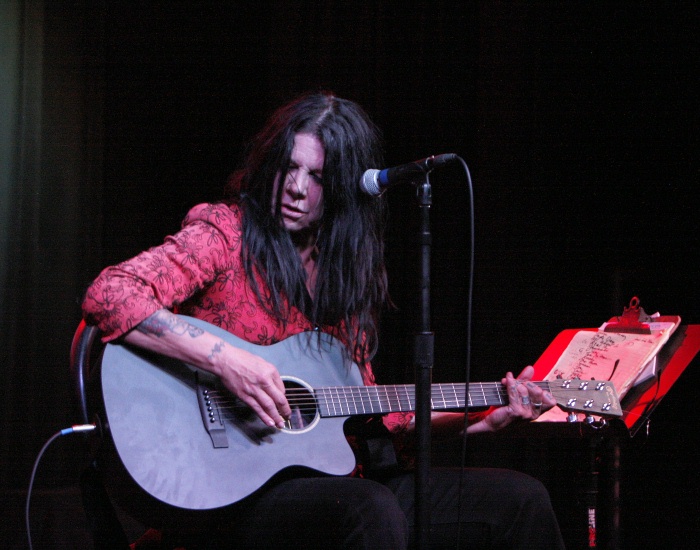 JOHNETTE NAPOLITANO
She's down-to-earth, intelligent and political. She's the mistress of her own destiny --and she just plain rocks. Best known as the voice of Concrete Blonde and their hits "Still In Hollywood", "Joey", "God Is A Bullet", Tomorrow Wendy" and "True", Johnette Napolitano is more than just a singer, she is an artist who constantly reinvents herself. She displays original work in L.A. galleries, and she has made music with a variety of artists, including The Talking Heads. Johnette also composes music for Television though she doesn't own one herself. 

Website  Facebook  Twitter  Youtube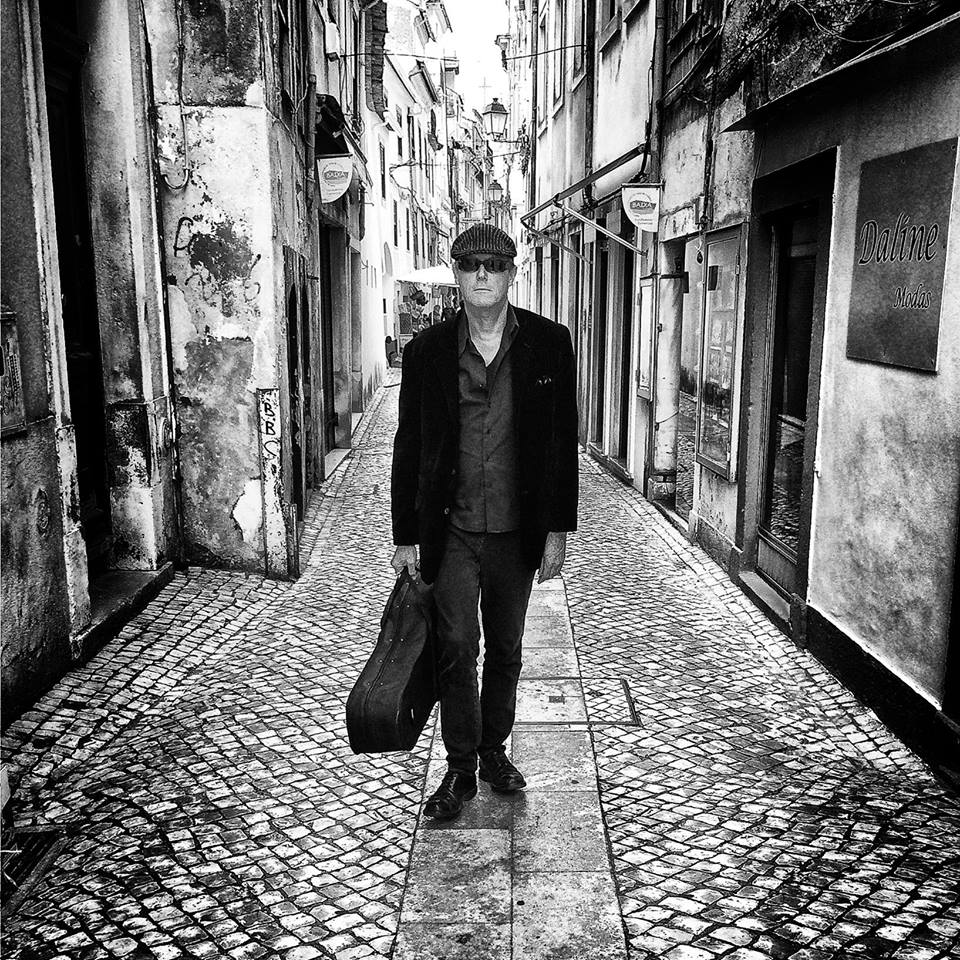 David J
Perry Farrell of Jane's Addiction once described David J as the Avant of the Avant-garde. Never was a truer word spoken . . .

A founder member of one of the most influential bands since The Velvet Underground; namely BAUHAUS. Bauhaus spearheaded the post-punk Alternative music scene of the early '80's with a string of innovative albums and singles, including, for many, perhaps their defining moment, a song that is ranked as a classic and feasibly the pinnacle of the entire Gothic scene and beyond, the nine minute plus epic slab of industrial dub that is 'Bela Lugosi's Dead', featuring the lyrics of David J. Check out the astonishing opening scenes of Tony Scott's stylish Vampire flick 'The Hunger' to witness Bauhaus in all their dark glory, performing that very song whilst David Bowie and Catherine Deneuve stalk the disco for new flesh. Appearances on TV shows such as Top Of The Pops, The Old Grey Whistle Test and Riverside coupled with an electrifying live show propelled Bauhaus to the upper reaches of the UK charts before reaching their zenith in the summer of '83 and imploding, shattering into fragments of individual talent. It was that implosion that inadvertently gave rise to David's long and varied solo career. He was the first of the four members of Bauhaus to actively make that tentative step outside of the comfort zone of his original band by forming an unusual alliance with poet / painter, Rene Halkett, an original member of the very movement from which the band took it's name, fusing poetry with music for the 'Nothing' /'Armour' single which was released on the 4AD label in 1981. A second collaboration in '84, with graphic novelist and highly acclaimed author Alan Moore entitled 'V For Vendetta' resulted in a now much sought after 12" E.P. A big screen adaptation of Moore's graphic novel, adopting the same title, was one of the blockbusters of 2005.

David's debut solo album, 'Etiquette of Violence' was released in 1983, and was followed two years later by 'Crocodile Tears and The Velvet Cosh'. Both albums being exemplary of his burgeoning talent as a songwriter. Next came a brief stint producing and playing bass with another underrated songwriting great, Pat Fish AKA The Jazz Butcher. This pairing producing two excellent albums. David then regrouped with two of his former Bauhaus band mates, guitarist, Daniel Ash and drummer, Kevin Haskins to form the hugely successful Love And Rockets, whose debut single hit gold status in Canada, followed by a top three US single with 'So Alive' which the band capped with a million selling album and sold out stadium tours.
A self-imposed hiatus meant that David could now resume his on/off solo career. The heartfelt and intimate 'Songs From Another Season' and the sophisticated 'Urban Urbane' being the result. The former producing the first single to top the newly forged US Alternative Charts, namely, 'I'll Be You Chauffeur'.

Solo endeavors were once again put on hold in '98 when Bauhaus was gloriously resurrected, initially three dates were booked at the Hollywood Palladium in Los Angeles, such was the demand for tickets however that all three shows sold out in fifteen minutes! The success of these initial dates ultimately led a full blown world tour. 2003 saw the release of another solo album, the achingly beautiful and poignant, 'Estranged'. Then came a second rebirth of Bauhaus which resulted from a spectacular appearance at Palm Springs' Coachella Festival in 2005 where a memorable inverted 'hanging man' stage entrance by vocalist Peter Murphy ensured their performance was not only heralded as the event of the festival but would forever be included as a stand out in it's annals .

'Vagabond Songs' is David J's ninth studio album and features a disarmingly charming and heart felt collection of acoustic songs written on the road and inspired by people and places encountered by the artist as he ventured on his ramblin' vagabond way. The double vinyl album includes the hit single, 'The Day That David Bowie Died' as well as a radical reworking of the Love and Rockets' classic, 'The Dog End of a Day Gone By'. David will be undertaking an international tour in support of this latest project.
Website  Facebook  Twitter  Spotify  Instagram
---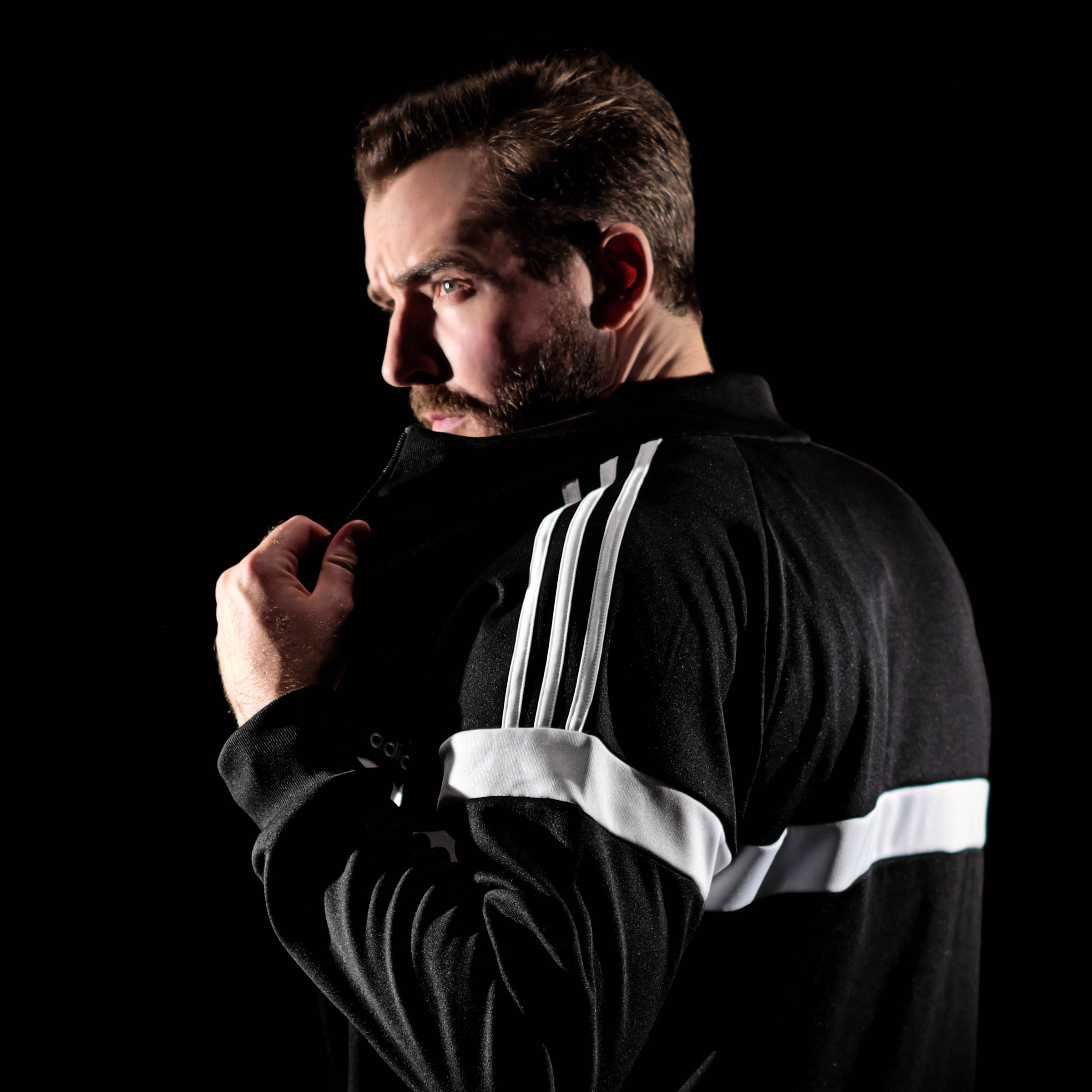 CAUGHT A GHOST
Caught A Ghost is a foot-stomping, electronic soul outfit led by producer Jesse Nolan, from East Los Angeles, California. Their sound reaches into the past, grabs ahold of images and sounds that resonate, and complements them with modern sonic landscapes and lyrics that are sure to spark the urge to get up and MOVE.

The band's live show typically consists of a 3-4 piece band colorfully backdropped by homemade visual treatments that paint vivid landscapes for each song they perform live. The band released their debut album "Human Nature LP" on +1 Records in April 2014, which garnered positive reviews from Rolling Stone, Paste, SPIN, Billboard, USA Today, and Last Call with Carson Daly and more.

Caught A Ghost have performed before thousands of fans in North America and the United Kingdom, with several sold out performances in the United States. You may have heard his music on television alongside ads for Miller Lite and BMW, or in shows Vampire Diaries, The Blacklist, Boardwalk Empire, Suits.

Caught A Ghost is putting the final touches on a followup album and will release the first single "VICTORY LAP" in Spring 2017 worldwide.
Website  Facebook  Twitter  Soundcloud  Instagram
---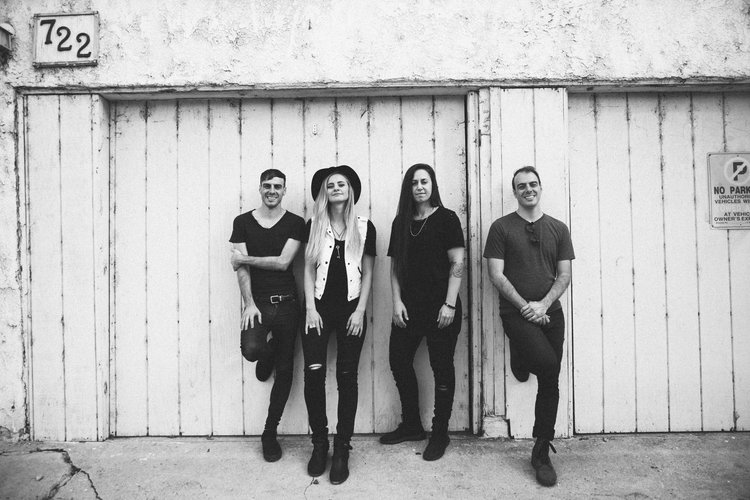 SLEEPLUST
SLEEPLUST is the creative collaboration of twin brothers, guitarist Michael Pepe and bassist Joseph Pepe, vocalist Amber Ruthe and drummer Sarah Luffred. Around the same time in 2015, the four members moved to Los Angeles to pursue music full-time and would cross paths many times before coming together. The band's music is a distinctive mixture of sounds as diverse as their backgrounds. Michael and Joseph, originally from Charlotte, NC ,come from a rock and electronic background, while Sarah, hailing from Cleveland, OH, was deeply involved with hip-hop prior to the band. Amber, from Milwaukee, WI has origins in the electronic and post-punk worlds. With such diversity comes a unique approach to songwriting with the result being honest music that they hope will strike a chord with their fans and listeners.

Without knowing it, the current lineup of the band has been in the same place at the same time long before they would come together for this new material. In late 2015, Amber had attended a SLEEPLUST show in Hollywood at Boardners, which prompted her to search out a similar band to get involved with. However, a couple of months later when looking for a new vocalist, Joseph ended up answering her online post completely by chance. The band has been writing and performing ever since.

Since their formation, SLEEPLUST has released two EPs, their debut Self-Titled EP and its follow up remix EP simply titled Remixes. Together, those EPs have accumulated over one million plays across digital streaming services, and tracks from both have also been placed on television shows such as The Real World, Bad Girls Club, Total Bellas and more. Their new single, "Over", is the beginning of the band's next chapter as they prepare their forthcoming album for Summer 2017.
Website  Facebook  Twitter  Spotify  Instagram