Powered by CircleSquareLA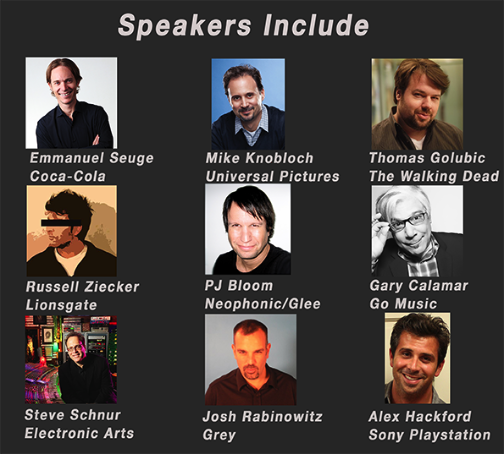 Sync Summits are high-level, focused networking events held in New York, Hollywood and Paris where top music supervisors, heads of music in visual and interactive media (TV, Film, Video Games, Advertising, the Internet and Mobile), label executives, publishers, music libraries, composers, artists, technologists, legal, accounting, brand managers and service providers gather for two days of discussion, networking and dealmaking.
Hunnypot Unlimited's fearless leader John Anderson will be taking part in a panel on the growing role of placement in artist promotion and development on December 4th, at 10:00 p.m.  The panel will also include Steve Scharf (Carlin America), Andrew Robbins (MusicBox), Dan Gill (Vagrant Records), Keatly Haldeman (PigFactory), Paula Erickson (Sony Music Entertainment), and Mick Lloyd (Entertainment One U.S., LP), with moderator Joe Solo.  Thanks to Mark Freiser for putting the conference together!  Tickets available here.
Email

This email address is being protected from spambots. You need JavaScript enabled to view it.
Subscribe
to Hunnypot News