Get your costume ready and save the date. Hunnypot Live teams up with the Guild of Music Supervisors for an unforgettable blowout. This is our #499th recorded Hunnypot event and the last with live performances. Don't miss out! #WhereMusicLoversGoToPlay
LINDSAY WOLFINGTON
HEATHER GUIBERT (CO-HOSTS)
---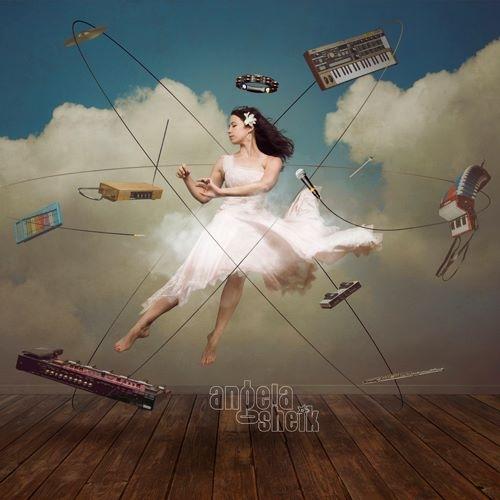 ANGELA SHIEK
Dubbed "a fierce musical force of nature" by BMI Indie Spotlight, Angela Sheik's work as an indie pop artist has led to features and interviews on international platforms including NPR, PRI, and Voice of the Nation. Her work is recognized by national and regional awards including a nomination for the 2022 Hollywood Music and Media Awards (HMMA's) and the 2nd Annual BOSS International Loop Championship. She has been twice voted Artist of the Year by Philadelphia's regional "WSTW Homey Awards" and was awarded Philadelphia Songwriter Contest winner before moving to the West Coast.
Captivating listeners throughout the US and Europe with her live performances, Angela has opened for national acts including Meshell N'Degeocello, Joseph Arthur, Julia Holter, and Midge Ure. Music blogs have praised her work including Pancakes & Whiskey, Vents Magazine, and a nomination for "Album Of The Year"  by Indie Music Digest.
On-screen, Angela's work can be heard in films, ads, documentaries, and TV shows including Toyota and ADIDAS ad campaigns, feature films on Amazon and Netflix, and streaming series such as "Face's Music Party" (Nickelodeon), "All American" (CW), and Showtime's "Shameless" to name a few.
Currently based in Los Angeles, Angela regularly travels to the East Coast. She is now focused on her third full-length studio project, sibling, an 8-song study of personality traits and platonic relationships. 
---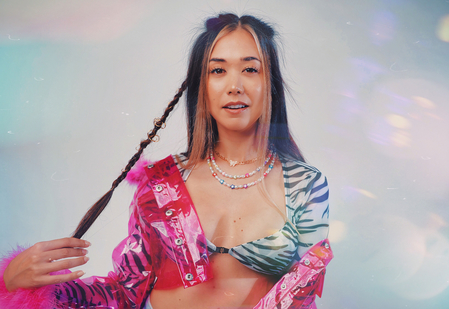 LISA DANAË
Hailing from California, Filipino-American artist Lisa Danaë has long been a powerhouse vocalist in the music industry. Lisa's journey began as a young girl when she found solace in pop industry powerhouses Christina Aguilera, Britney Spears and Justin Timberlake. As she grew as an artist, Lisa's goal became to spread her story of growth and empowerment through the same powerful pop hooks and unfeigned, timeless lyrics that she grew up listening to. Her ability to pay tribute to the late 90's/Y2K pop movement while still honoring her musical tenor in R&B birthed her transition and curation of "dark pop" where she takes deep sound to balance and challenge the uplifting lyricism and vocal tenor to create and addictive genre blend.
Between 2020 and 2021, Danaë had her most productive years of releasing music yet. With songs like "STARLET", "Weigh Me Down", "Press Reset" ft with producer Alex Bochel, "STARLET Audiocrisp Remix", and "Focus On Me", she began to truly embark on the journey of embodying and perfecting her songwriting capabilities. As Lisa released her music throughout the pandemic, she garnered the attention of publications such as Voyage LA, Shoutout LA, Rolling Stone India and more.

But perhaps her biggest achievement of 2021 was her single "Weigh Me Down" being nominated for Song Of The Year at the Wavy Awards, an award show focused on honoring minority talent within music. Lisa's goal of creating a space for young minorities in music who relate to her story has been central to the progression of her career, and being honored by her peers in the space gave her a new outlook and many more opportunities for the future to continue the incredible storytelling she has been able to curate for her music.
Website  Facebook  Twitter  Instagram  Spotify 
---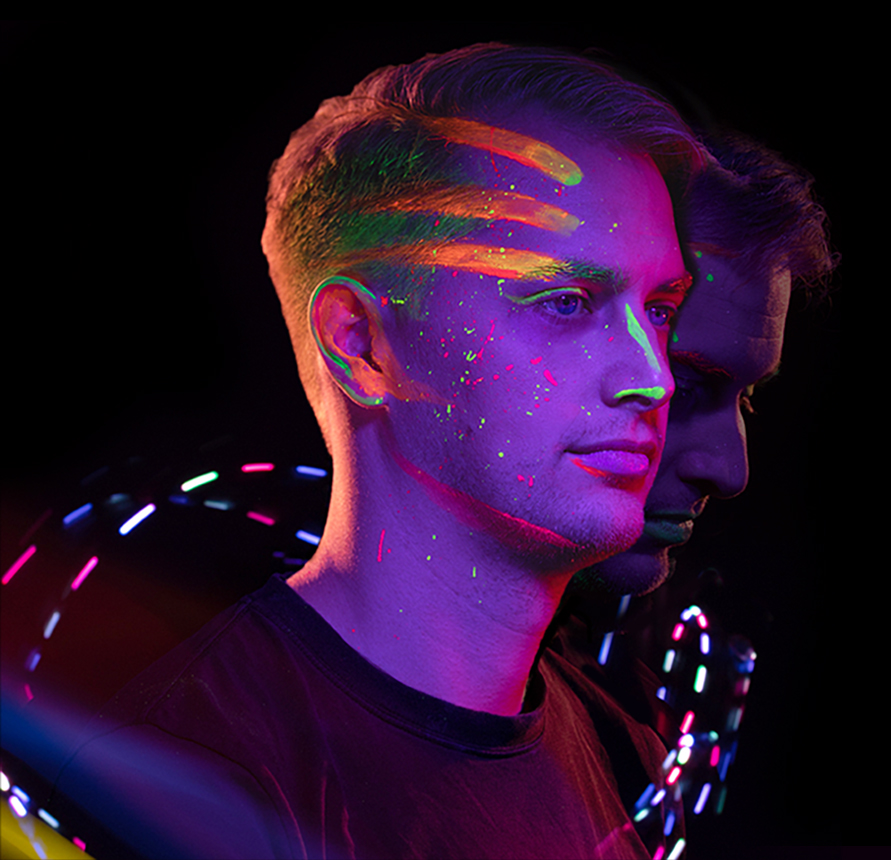 CAN1LIVE
Hunter George (Can1live) is a Los Angeles-based Artist and Music Producer, and founder of the entertainment brand Can1live. He was recently inducted into the Recording Academy's 'Grammy Next' Alumni Class of 2018.
His album 'Routines.exe' is a 21-track instrumental adventure 3 years in the making with heavy influences of Retro Wave, 80's Synth, Vaporwave, Hip-Hop, Pop, & Video Game Chiptune influence. It was recorded at East West Studio A , and The Studio formerly known as "The Pass". With tracks featuring instrumentalists Josh Gahris & Christian Anderson.

Hunter George is the Executive Director of the Guild Of Music Supervisors since 2014, has also worked under many top composers and executives in Music for media, Including Composer Christopher Lennertz, and Music supervisors John Houlihan, Jonathan McHugh, & Thomas Golubi?. His latest credits include Music Coordination on the series 'Training Day' by Bruckheimer TV for Warner Brothers Television & Segment Producer of the upcoming documentary Cosplay Universe.

He spent his early days as a Producer & DJ for many Hip-Hop acts in Northern Nevada & Northern California. There he toured alongside Murs, Del The Funky Homosapien, Heiroglyphics, Grouch & Eligh, Styles Of Beyond, & Bassnectar. He has competed in 6 beat battles competitions, winning 4 titles alongside his Co-Producer Idol Hands as well as placing 2nd. He is graduate of the Los Angeles Recording School and previously an applied music major for piano, for which he has played over 28 years.