Our first show of 2011 was a crazy fun time! We had some great guests, including a killer performance by up and coming electro/pop artist Amber Melody. Amber played a stripped down set with two back up singers, acoustic guitar and our favorite a cajon player! Her live sound is a great transition from what you will hear on her album and we think we bode very well in this new year. We recommend checking her out and catching one of her shows!

Our first industry guest DJ set of 2011 belonged to Sam Schulman (A&R Interscope Records). Sam who was also responsible for linking us to Amber Melody featured some killer new tastemaker artists. Including the latest from Compton's own Kendrick Lamar whose song "She Needs Me" (Remix) is catching some crazy buzz as he just signed to Aftermath Records. He also dropped Baby Blue with "Double Up" and the always enticing Deadmau5 with "Sofi Needs A Ladder"! Keep a look out for Kendrick Lamar as we see a huge 2011 in store for him.
Also featured at the show was Prince Sole whose song "All Day Lover" feat. Ray J has been featured on the Hunnypot website and been getting heavy play at radio. Prince came through to keep us up to date with his latest happenings and said we should be expecting a bangin' new single very soon!
Our first sing-a-long of 2011 was Stealers Wheel - "Stuck In The Middle With You" (In honor of the late Gerry Rafferty)  01/10/2011
Special thanks to our guests...
Amber Melody, Sam Schulman (Interscope Records), Prince Sole, Heather Kyang (Amber Melody), E-Train, Michael Silverstein (E-Train Music Group), Paul Enriquez, Marvin Bonilla, Larken Phillips, Anna Marie Konakowitz, Chris Morris, Lindsay Nourse, Jeff "Pesci" Gray (Fox Sports), Justin Born, Sammy H. Greenspan, Jimmy Cardenas, Maureen O'Neill, Colleen Crumb, Christopher Hawley, Juan Gonzalez, Josh Edmonds and many more!!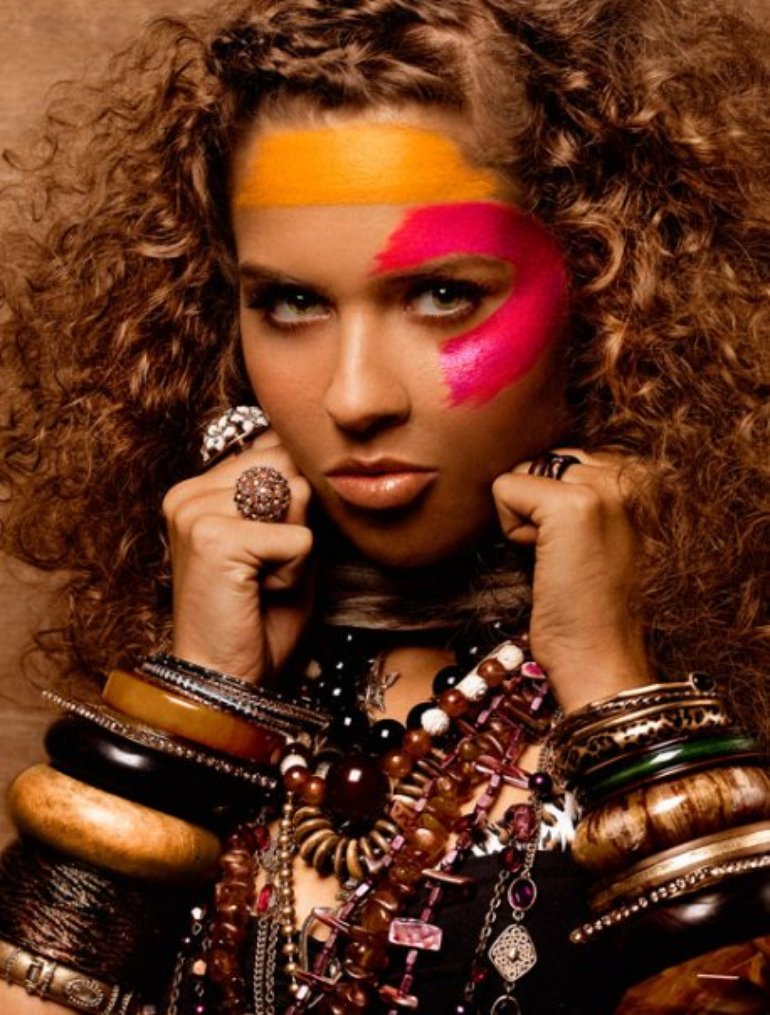 Amber Melody
Born in London, Amber Melody has been singing and writing music since she was 6 years old. She dropped out of school at a young age and moved to Los Angeles, surfing from couch to couch while developing her sound. Amber is currently producing a new EP with her co-producer Lil "Dom" Puente and they say it will sound like Gwen Stefani, Keith Sweat, Damian Marley's love baby. In 2015, Amber and Lil "Dom" Puente" released their debut EP Sicc Little Girls, featuring the single "Smile Hoe." Currently refining her sound for her next project, Amber Melody has the talent and attitude to take the music industry by storm.