HOT TUB JOHNNIE and the Hunnypot Radio crew took to The Mint last week for the
311th hunnypot Radio Show. Johnnie came out the gates with a special set of tunes by the BARNYARD STOMPERS, STEVE POLTZ, WEEN, all the way into tracks by DRAKE, MOCHIPET, WALLA, ILOVEMAKONNEN and MUCH MORE.
Our special industry guest was BRANDON WEST, the music mastermind at Think Factory Media in LA. Brandon broke his Hunnypot cherry with a blazing curated set featuring songs from OVERDOZ, ROME FORTUNE, SISTER NANCY, POLLYN, AZEALIA BANKS and MANY MORE great tunes. Be sure to listen to the entire set which features an exclusive sit down interview with Brandon West.
Kicking off the live music segment of the show was LA based singer-songwriter and artist, CARLY ROBYN GREEN. Carly performed a beautiful set of pop songs, loaded with her powerhouse vocals and memorable melodies this is a voice that demands your attention now and in the future. Quickly becoming one of Hunnypot's favorite artists, LA's own, YOUNG CREATURES took to the stage for what was an all-around psych-rock, pop dominated set. Multi-talented vocal specialist and beatboxer, JASE BEATBOXER was next up and performed a gritty set showcasing his unique skills. Closing out the live performances was emerging hip hop artist, SCOTCH DAVIS. Scotch hit it right on the money with a rousing, energetic performance that featured dope rhymes, tight beats and a killer band. Connecting all the dots and keeping the party going all night was none other than LA based DJ, producer, J*LABS. Through a blended set featuring everything from West Coast Hip Hop, Ghetto Funk, Electronic, Pop, and Trap, J*Labs' soundscapes were just what the night needed. Be sure to check out and support all these talented artists.
BIG THANKS to all who came out and enjoyed the 311th Hunnypot Radio Show!! If you were unable to see the show or missed one of these special performances head over to the Hunnypot Radio page and continue to join us every other Monday night at The Mint as we continue to push the envelope with exposing today's bubbling music talent.  3/09/2015
TWITTER: @JAHUNNYPOT

Artist info....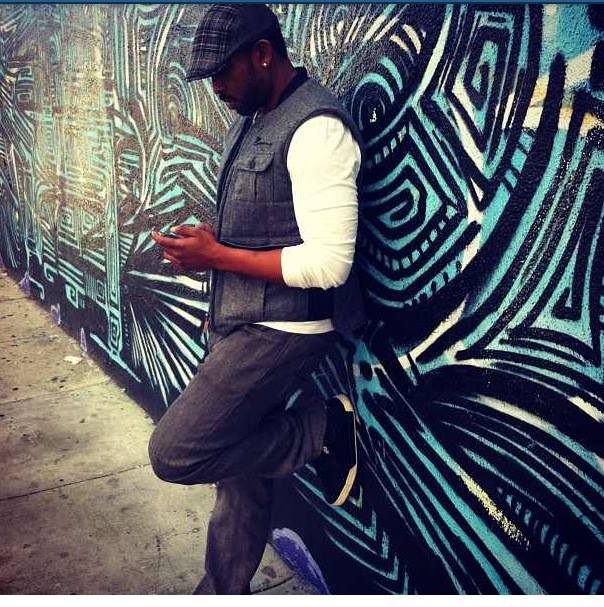 BRANDON WEST (THINK FACTORY MEDIA DJ SET)
Brandon West is an experienced music supervision professional whose background successfully melds at the juncture of the music licensing, placement, publishing, A&R and management sectors. His expertise can currently be found at ThinkFactory Media in Los Angeles and his broad range of work can be traced to networks such as AMC, MTV, VH1, TV One and the HISTORY channel. FacebookTwitter
---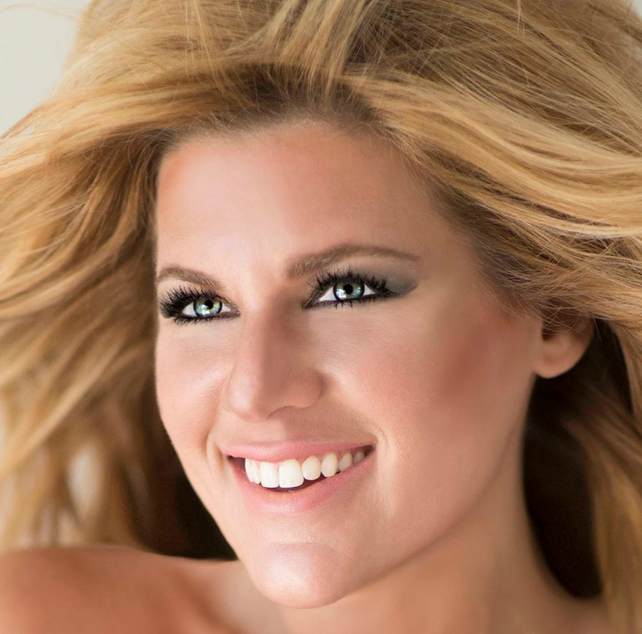 Carly Robyn Green 
It was at the Grammy Awards that Carly was singing as a back-up vocalist for Cee Lo Green, when Cee Lo shared with her some invaluable advice.  Carly had been writing and recording of-the-moment electro-pop songs, heeding the mainstream pop music industry's commercial demands of young adult female artists.  These tracks, and others, have received 1.5 million YouTube views for features on over 90 television shows spanning 30+ networks, including NBC's 30 Rock and Fashion Star, ABC's One Life to Live, etc.  Merging warm, nuanced, sensitive, powerhouse vocals, with memorable melodies, meaningful lyrics, and contemporary arrangements that integrate select elements from classic pop's distant and recent past, the piece of work reflects a unique, sophisticated timelessness for the modern adult-contemporary market. Tweet her @CarlyRobynGreen  http://www.youngcreatures.com
---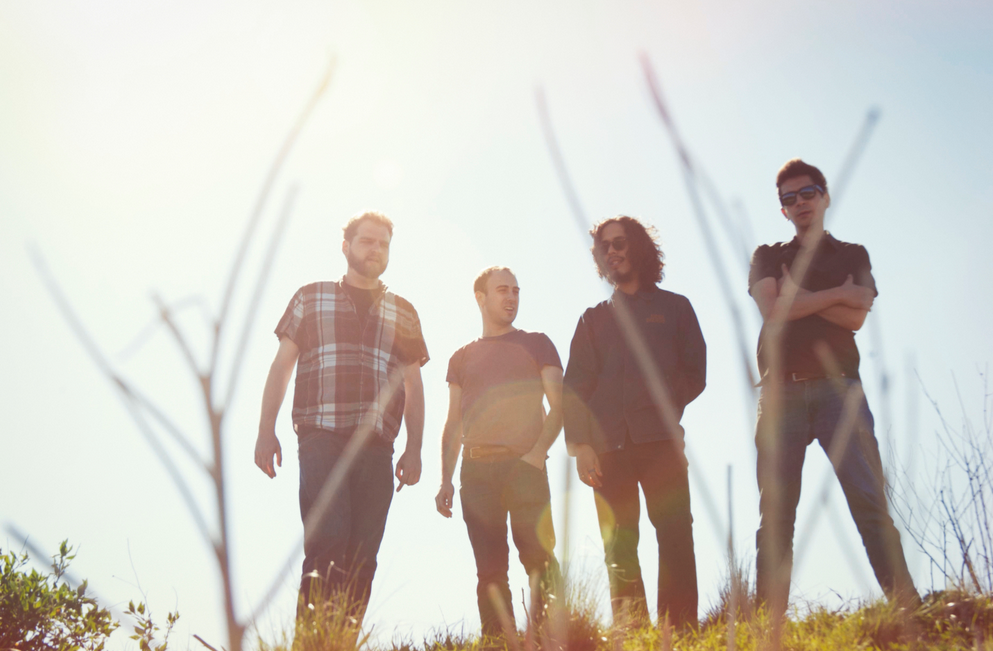 YOUNG CREATURES
They toil in deserts and on busy freeways, at the top of massive seaside cliffs and in the dim neighborhood dives of sunny L.A.  The landscape is rife with energy and all the while they are collecting.  Despite the great abundance they are not taking but merely assimilating, recording, merging and regurgitating their interpretation of the beauty and chaos all around.  They are Young Creatures.  Attempts to describe them often land at "psych" -- as in "psychedelic," "psych-pop hypnotists," or a "psych-rock band in pop clothing."  The terminology is often bogged down by notions of illicit indulgences or foolhardy voyages into the vast inner unknown.  But this particular brand of rock 'n roll is more than a simple affront to the machine-pop dominating our present-day collective consciousness.  It is an alternative translation of the world around us, one that captures the essence of power and beauty and emotion that human beings are uniquely attuned to, that our machines allow us to ignore.  That is the goal. For their full Bio & to check out their new album go to www.youngcreatures.com Tweet @young_creatures
---

Jase Beatboxer
Pushing the boundaries, multi-talented vocal specialist, Jase Beatboxer's live performances display his talents of vocal percussion and vocal sound effects through live vocal looping.  His improv and interactive performances display a unique blend of human sound effects, beatboxing, DJ-ing, voice-over and stand up comedy, all while encompassing todays technology through electronic hardware and software.
Jase Beatboxer has performed live on-stage with KRS-ONE, Aesop Rock, Black Sheep, Doug E Fresh, Rakim, Junkie XL and Tipper (to name a few), toured the world as part of the Alanis Morissette Havoc & Bright Lights Tour support act, and has appeared on the television show Hell's Kitchen.
"The voice box is the most amazing instrument that we take for granted. Once you harness the power that it holds, creation is endless!  While I'm able to use technology to my advantage, I can capture ideas as they come out and present them in real time to the audience."
There is nothing Jase Beatboxer can't do;  he is like a machine and when he turns on, your mind will be blown.
---
Skotch Davis
Skotch Davis, but was born Joshua Davis-Henry to Maria Davis and Vincent Henry a long time ago. His Dad is a musician that has worked with everybody from Maceo Parker to Nas and Mom was a very successful and pioneering club promoter for Hip-Hop R&B acts like Brandy, Goodie Mob, The Lost Boyz and Jay-Z just to name a few. The latter whom let his Mom appear on his debut LP, Reasonable Doubt (the song "22 Twos", that's my Mom in the beginning of the song!) So its safe to say Davis was born into music & bred in Hip-Hop...it runs thru his blood & it's his life.
---
J*Labs 
J*Labs has a voracious appetite for new and interesting experiences. As a result, she's constantly on the hunt for new sounds to incorporate into her sets. Her original productions and live DJ sets span a number of genres including but notlimited to: West Coast Bass Music, Ghetto Funk, Jungle DnB, Twerk, Breaks, and Trap.
She has played a number of noteworthy festivals and venues including Coachella, Electric Daisy Carnival (EDC), Shambhala and Lightning in a Bottle.