Hunnypot's 315th edition of the radio show featured multiple headliners of varying genres as well as curated music plucked straight from our back pockets. Hot Tub Johnnie set the tone with tunes from fresh Hunnypot signings J*LABS and the Barnyard Stompers, legends such a Dwight Yoakam and Glen Campbell, and a revolutionary shout out to our good friend Gary Calamar to boot. We brought on indie rockers Ghost Lit Kingdom for a brief interview followed by the special guest DJ of the evening.
Fresh off the commute from his music lair at Freemantle Media, Daryl Berg took over the airwaves with true, blue, rock & roll from The Clash, The Replacements and REM before capping off his set with his current u-and-coming music darling Hippo Campus. Then, for good measure, he played some Coltrane while Hot Tub and DB reminisced about The Replacement's legendary live sets as well as the awesomeness of the fact that a good day at work is full of good music.
As Rome Will Burn set out to take the stage, we sat down with psychedelically savvy rock outfit Vox Waves, and by the time we wrapped up the interview Rome Will Burn was blasting at full volume. The electrifying duo took over the room with a combination of killer songs, virtuosic violin, and big, impressive vocal movements transitioned perfectly into the sultry, nonchalant acoustic ambience of Ghost Lit Kingdom. Performing as a four-piece, the fact that they played a stripped down set was undetectable as the room was full of their lush soundscape.
Vox Waves took the stage next and powered their way through the 60's sound with such ease that it seemed like the ghost of the Lizard King himself had decided to make an appearance. Closing out the night in order were power-pop songstress Rocky and burgeoning underground hip-hop maestro Barney Bones, but even the end of the live music couldn't stop the dance party as Hot Tub Johnnie and Boomshack re-took control of the ones and twos into the dark of night.
Listen here to relive the experience, and if for some reason you couldn't make it out to hang you owe it to yourself to check it out!  5/04/2015
Daryl Berg
Daryl Berg launched Sound Canyon in Summer of 2013, after serving as Vice President of Music for Shine America from 2011 to 2013, where he was responsible for Shine America's music strategy, expanding the company's music portfolio, helping to develop music-based productions and building licensing properties across scripted, unscripted and digital productions. Prior to joining Shine America, Berg served as Director of Music for FUEL TV, where he spearheaded the overall music strategy for the network. His responsibilities at FUEL ranged from music supervision to licensing and booking bands to overseeing the network's music marketing campaigns. Before FUEL TV, Berg was Director, Business Development for EMI Music, developing business opportunities for the company and creating new media licensing proposals, including digital music subscriptions, internet radio, online video and set-top box content deals. Previously, Berg co-created Crusty Old Time, Inc., a music supervision and placement company based in Los Angeles. He also formerly served as founder/Vice President, Strategic Planning for The Orchard, an independent music and video distribution company. Follow @darylberg
---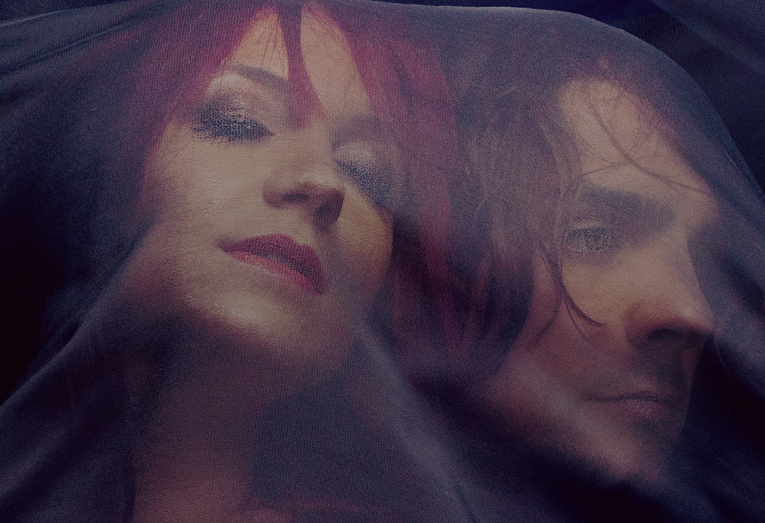 Rome will burn
While finalizing their first EP, Rome Will Burn began attracting the attention of several prominent industry professionals. "Their latest songs sound like radio hits," Campbell says – and he's not the only one who thinks so. Grammy-Award winning producer Randy Jackson, upon hearing Lovin' Out Loud, reached out to the young duo. "It's time to bring music back to music," Manifesto says, deeply passionate about Rome Will Burn's priority of keeping musicianship in focus over "smoke, mirrors, and auto-tune." It's also time for the duo to take their next step."We've both put in the 10,000 hrs+ on our craft and came into each other's lives at the exact right time," Manifesto says. "See, written in the stars!" laughs Suede. "I honestly couldn't ask for more," she adds. "Now we're just excited to finish getting our team together and get our music out to the world."
---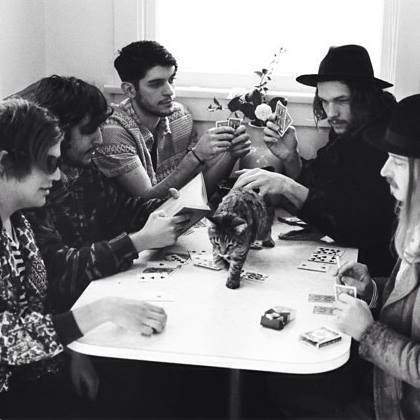 Vox Waves
Evan, Bryce, Dino, Matteo, Destin p.k.a. Vox Waves - Blues, pop, psychedelic, rock & roll outfit from Los Angeles California.
---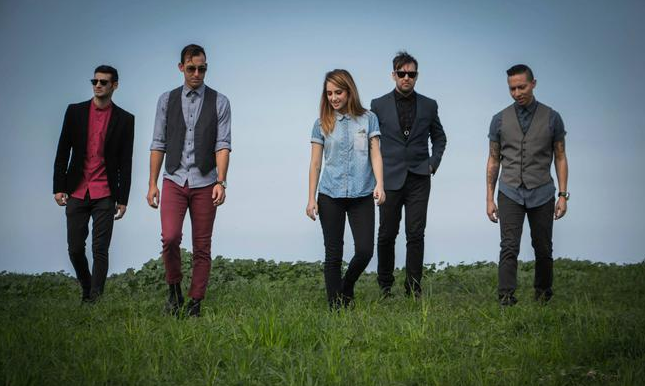 Ghost Lit Kingdom
"Anthemic alternative indie pop is the genre description of choice for this Southern California based quintet. Born from an acoustic side project and developed into an emotional catharsis filled with cascading dynamics, powerful vocal and lyrical substance, stunning musicianship and innovative songwriting, Ghost Lit Kingdom is poised to be the next indie band of note to come from the Los Angeles scene.
The music of Ghost Lit Kingdom features a textual blend of musical, dynamic and vocal contrast. Dual vocals, as unique together as they are apart, are lain upon a canvas of flowing sound; moving through sections of quiet substance to passages of powerful vigor.
Twitter  www.ghostlitkingdom.com

---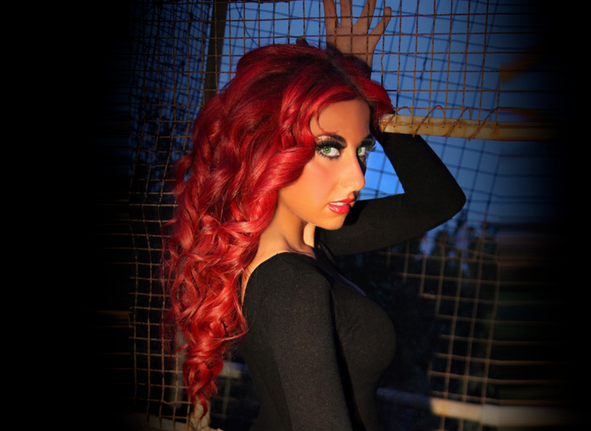 Rocky
 Detroit recording artist, Rocky, is drawing attention from music fans for her recently released E.P., Untamed, which has 6 impressive songs that will get listeners hooked instantly. Co-written and sang by Rocky, the tracks blend Rock, R&B, and Pop to create a unique and versatile sound. The music video for her bold and catchy single, Fuck Your Love, released on Vevo. Check it out on www.youtube.com/rockyinsanityvevo.
---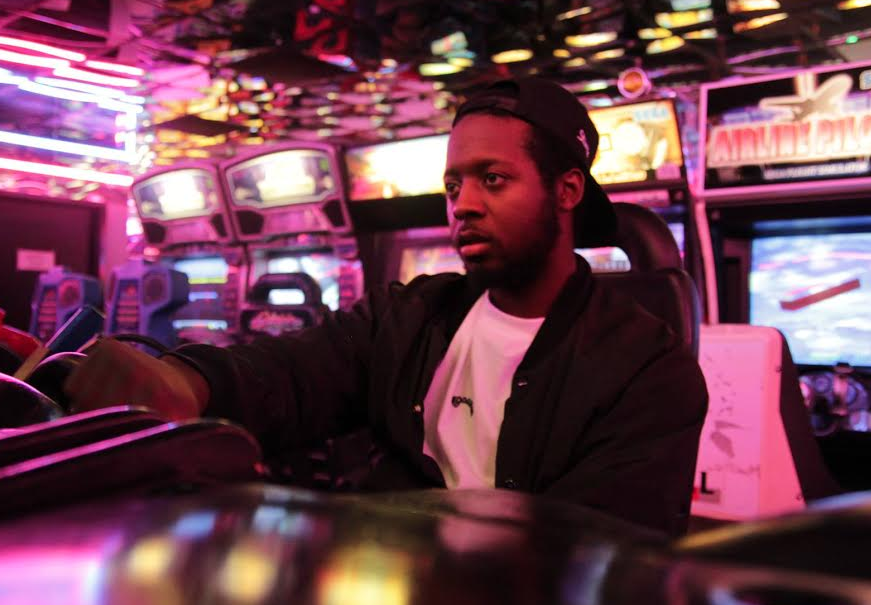 Barney Bones
When you make timeless music, you've captured something in present day that still evokes a strong emotional response for years to come. From Afrika Bambaataa, to Nirvana, to LCD Soundsystems, their music felt retro, contemporary, and forward thinking all at the same time. One rapper out of South Central Los Angeles, Barney Bones, aims to join those ranks, sooner than later. 
From a young age way before Rap Genius, Barney listened to and wrote down some of his favorite lyrics on his CD player in awe, eventually mastering his delivery and storytelling skills. His passion to share his stories and vivid imagery directed him to the mic, especially as he saw the stress and dissatisfaction of these around him continue to escalate as a result of their nine-to-fives. Now Barney Bones is reintroducing himself to the world with his eclectic tastes and earnest desire to share the beautiful thoughts in his mind. Tweet @BarneyBones