Hunnypot's 316th edition of the radio show featured multiple headliners of varying genres as well as curated music plucked straight from our back pockets. Hot Tub Johnnie set the tone with tunes from The Darkness, Gallant, O.T. Genasis, and Kraak & Smaak. We them spent some time chatting with pop-culture icon Mason Reese where we discussed his upcoming TV show Live Interrupted.
We shared the history of the Bihari Brother's song catalog Modern Music with Michael Bihari and Abby North curating a set that included classics from B.B. King, Etta James, Pinetop Slim and Howlin' Wolf
Jaime Wyatt and the Bang Bang's open the show with a worm and steller performance closing with her newest single "Marijuana Man".
Up next was Deadfinger who killed it with a new take on the classic 90's rock sound.
Wetwood Smokes also slayed it playing songs of their new Organ Doner EP release.
Nicki Tedesco lead the pop punk outfit Frantic Ginger who closed with a room inspiring cover of Black Sabbath's classic "War Pigs".
NY culture perveyor Dave Cove a.k.a. DJ Synapse, rocked the dance party with earcandy classics spanning all the decades.
Listen here to relive the experience, and if for some reason you couldn't make it out to hang you owe it to yourself to check it out!
BIG THANKS to all who came out and enjoyed the 315th Hunnypot Radio Show!!   05/18/2015
TWITTER: @JAHUNNYPOT
INSTAGRAM: @HunnypotRadio
ARTIST INFO...


Abby North & Micheal Bihari
From 12-bar blues to ice cream changes the American pop-culture masterpieces of both Modern Music Publishing and the North Music Group were built to last. With modern standards like BB King's "Rock Me Baby" to The Righteous Brother's "Unchained Melody" both catalogs contain the DNA of Rock & Roll in magnificent proportions.
Today, Abby North and Mike Bihari carry the torch for NMG and MMP respectively. In addition to her work as the resident music maven of Malibu, Abby North is also the music supervisor for the hit A&E television program "Wahlburgers". Come join us as both share their musical bounty live on May 18th.
---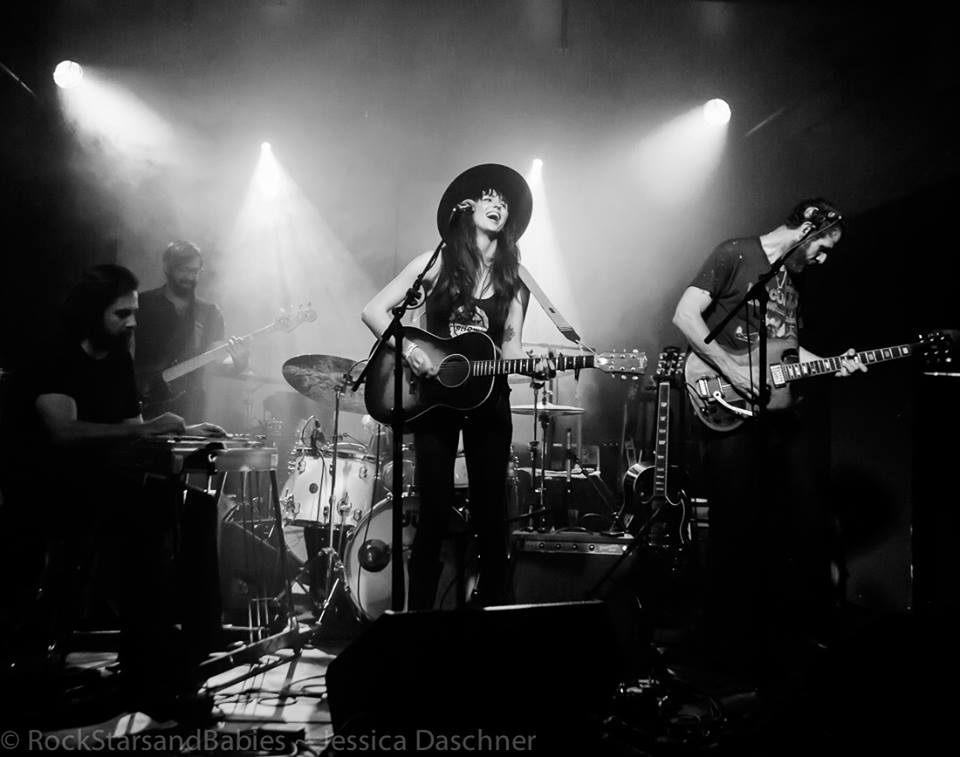 Jaime Wyatt and the Bang Bang's
Jaime Wyatt is a striking figure who walks the Earth with an old soul. Her repertoire tells stories of heartbreak and redemption, delivered by a voice that is both rich and magnetic. Comparisons are frequently drawn to Chrissie Hynde, Stevie Nicks and at times she has been anointed a female Tom Petty. Wyatt is a dynamic performer, dually noted as a powerhouse singer and stellar guitar player, sailing between vintage 60's and 70's rock n roll anthems and heartfelt ballads of love and confusion.

Originally discovered by Skip Williamson of LA indie label Lakeshore Records while still living in her hometown of Tacoma, Washington, she signed her first recording contract at 17. Her Lakeshore Records self-titled EP was produced by Pete Droge, and delivered a windfall with each and every song receiving placement in a major motion picture or soundtrack, some of which included Wicker Park ("Lightswitch"), Midnight Meat Train (song title), and Feast of Love (song title). The track "Lightswitch" became a hit at college and indie radio in the U.S., alongside at stations across the European continent. Tiffany, of 80's pop radio fame, covered her composition "Mind Candy" on her album Just Me. Last year, a song Wyatt penned with Pete Droge and Elaine Summers was featured on ABC's hit TV show Nashville. 

Wyatt is a prolific songwriter and musician who maintains a busy writing and touring schedule. She released two EP's with the group American Bloomers, and last year released a full-length album as a member of the female Americana trio CALICO. 

Singer / Songwriter / Guitarist Jaime Wyatt is currently finishing an album recorded in her Los Angeles home with Producer Mark Howard (Bob Dylan, Tom Waits, Lucinda Williams).
---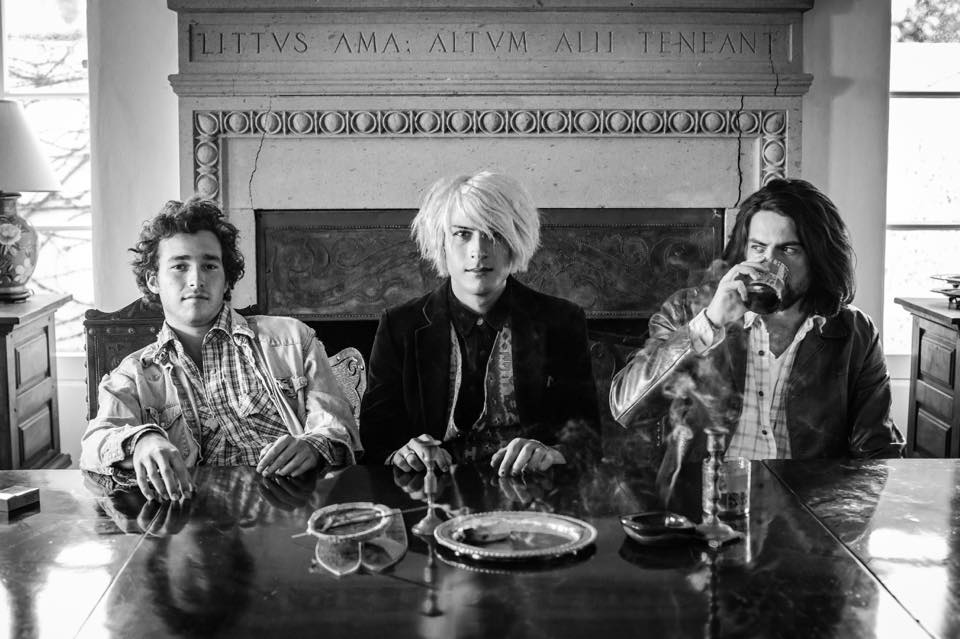 DEADFINGER
Genre: Rock, Grunge, Indie, Punk
Members: Indio Downey, Kyle McNeil, Ralph Alexander
Hometown: Los Angeles, CA
---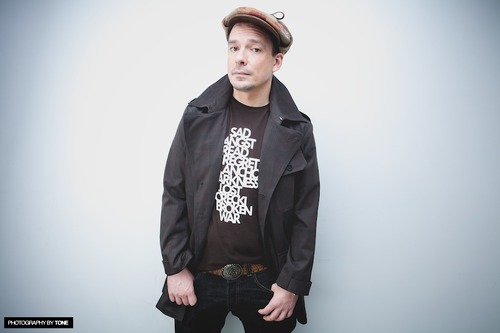 DJ SYNAPSE
He has been a fixture in the true DJ culture for coming up on two decades. Synapse is known as a "culture purveyor", as he schools his audiences on way more than just music. His connection to the founders of DJ culture is undeniable, becoming respected by the originators and the new guard. Synapse has been DJing in New York City, the city that invented DJ culture, since 1999. Through that time he has led a charmed DJ life, playing with the founders of DJing as we know it, and some of the most legendary DJs and producers of all time (Kool Herc, Jazzy Jay, Grand Wizard Theodore (The Inventor Of The Scratch), Red Alert, Pete Rock, DJ Premier, DJ Muggs, Todd Terry, Stretch Armstrong).

He has provided music and inspiration for clients like Frank151 Magazine, Ad Week, Royal Caribbean, Cornerstone Agency, Converse, Jive/Sony Records, Hotel Chantelle, Red Bull, STK Steakhouse, Beautiful/Decay Magazine The Box NYC, Elemental Magazine, Palm Pictures, Samson Audio, Capitale, Mass Appeal Magazine, Canal Room, Santos Party House, Le Poisson Rouge, Hanky Panky intimate apparel, Shine Nightclub (Vancouver), Adidas, LRG, Karmaloop, Miller High Life, Red Bull, C3 Agency, Mountain Dew and more.

He's played alongside:

KOOL HERC, QUESTLOVE, TODD TERRY, WIZ KHALIFA, DJ MUGGS, JUNIOR SANCHEZ, CLINTON SPARKS, RED ALERT, NEIL ARMSTRONG (EX JAY-Z DJ),  VIKTER DUPLAIX, PETE ROCK, GOLDIE, DE LA SOUL, PRINCE PAUL, ROC RAIDA, MOS DEF, DJ PREMIER, ROB SWIFT, JAZZY JAY, DISCO D, STRETCH ARMSTRONG, URSULA 1000, MILLION $ MANO (DJ FOR KANYE WEST), LORD SEAR, J PERIOD, AARON LACRATE, EVIL DEE, SCOTTIE B & BOBBITO and more.

In addition to his musical journey, Synapse has also worked in branding, marketing, publishing and journalism for the past 10 years. Working with Beautiful/Decay art and lifestyle Magazine, he created multi-media events that were used to brand the company, as well as writing articles for the publication. Following that, he spent four years as the brand manager at Frank151 Media Group, a magazine, website, apparel brand and growing world-wide icon. There he wore various hats, including writer/blogger, distribution, marketing, promotions and international network builder.
---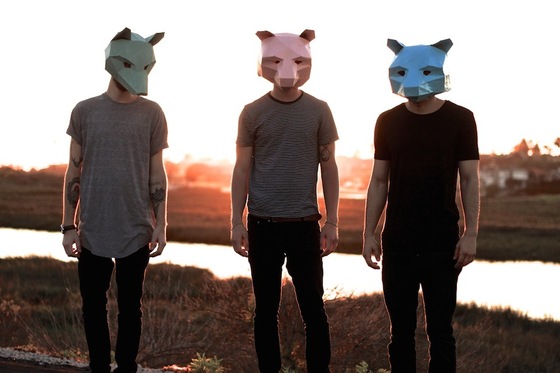 WETWOOD SMOKES
"A rare type of magic happens when certain musicians are brought together by the hands of fate.  No other configuration is quite as impactful until that specific moment arises and a new group is formed…
Wetwood Smokes released their Sophomore Ep "Organ Donor".  The three song glimpse into their developing sound was recorded, mixed, and produced by OC Music Awards 2014 "Best Producer" recipient Jon O'Brien at The Music box Studios. "Organ Donor" Ep garnered the attention of OC Weekly, Buzzbands LA, and even Angel Stadium who selected them to perform live on April 10th, opening day of their 2015 season. 
Members: Josh Bowman- Lead Vocals, Guitar, Piano, Synth, Bass Steven Howard- Drums, Guitar, Piano, Synth Chrystian Cano- Bass, Drums, Piano, Synth, Xylophone
---
---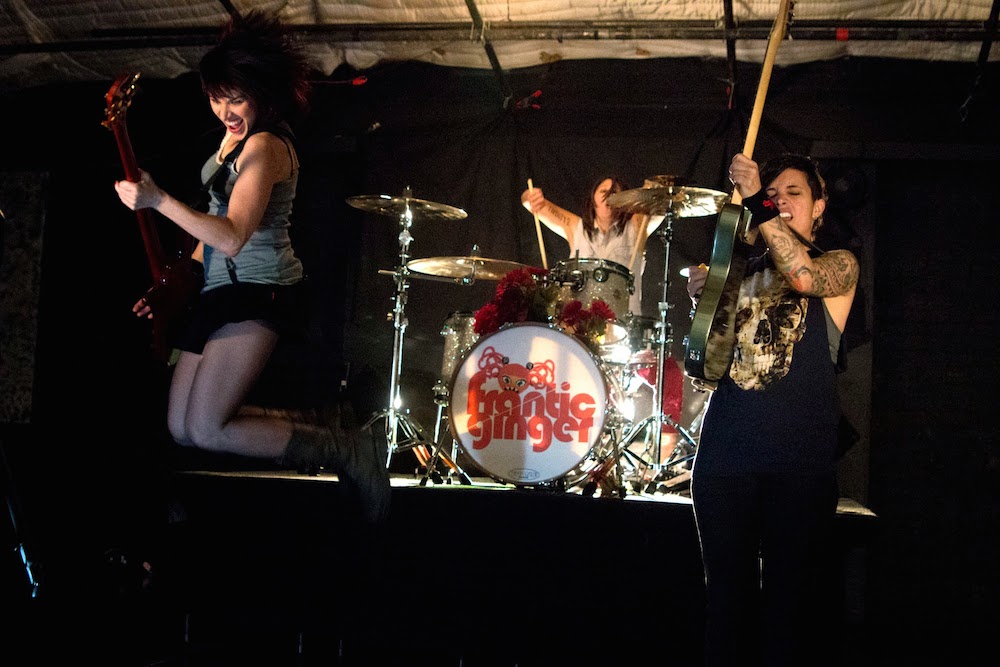 Frantic Ginger
NICKI TEDESCO - VOCALS/BASS - Nicki is a singer/songwriter/bass player from Los Angeles. Genres include rock, electronic, alternative, punk and metal. She has toured and sang with Trance pioneer BT (Brian Transeau) and played with drummer Tim Alexander (Primus). She plays both the electric and upright bass and is endorsed by Spector, Ampeg and D'Addario and EMG. Nicki is known for her Spector bass tone review videos. She writes music for licensing and publishing at her studio The Strands L.A. located in Hollywood, CA.

TOSHA JONES - DRUMS - Tosha is taking on Los Angeles like a wildfire! Nicki gets distracted just watching her play! She hits HARD and plays like a metronome. She's on a mission to take over the world...yes, the WORLD! Whether it's in her head banging, snare cracking or cymbal crashes, her live performances are mind-blowing and a force to be reckoned with. Talented, passionate, aspiring, inspiring...can't say enough about this girl! But when you get a chance to meet her off the throne and talk to her one on one, that's when you'll catch that fire in her eyes and the dream in her heart, and truly understand why she's part of Frantic Ginger.

PAUL KILLION - GUITAR - Paul takes the role of rhythm and lead in a spectacular face melting mad skills kind of way. He has had multiple residencies at LA clubs where he heads up jam nights and features artists from all over to play with him and the various house bands. He is a songwriter, lyricist, guitar virtuoso and all out supporter of local live music.