Hunnypot was once again in full swing. Featuring curated DJ sets from Hot Tub Johnnie and Danny Exum as well as live performances from Bellflower, The Silverlake Chorus, Ruby Friedman Orchestra, Anahita Skye, and Felice LaZae, West LA hotspot The Mint crossed the spectrum from interactive listening party to intimate auditorium and all the way to a full on dance party.
Hot Tub kicked off the show with tracks from Lucas Nord, Mark Mallman, Skizzy Mars, and Dead Yayo followed by Danny Exum's choice selections of The Preatures, Campfire, and Whitehorses and wouldn't you know it, but both Hot Tub and Dan-o had The Chemical Brothers – "Go" in their sets without any coordination. Turns out having a video directed by Michel Gondry is a great way to make a splash with the right crowd…
BELLFLOWER kicked of the live portion of the evening with rustic aplomb, which transitioned beautifully into the docile, yet powerful, tones of THE SILVERLAKE CHORUS. All twenty of the pride of Silverlake brought their friends, and in turn we all became friends. Music friends. The best kind of friends.
After the herd of tenors, baritones, sopranos, and altos made their way towards the bar, RUBY FRIEDMAN ORCHESTRA took the stage to lay down some whiskey drinkin' music. A tried and true New Orleans artist, Ms. Friedman brought down the house with emotion only to see the rapid fire succession of ANAHITA SKYE and FELICE LAZAE build it back up again with sensitivity and passion.
All in all this was a well-rounded night of diverse music and those who were present can count themselves lucky for being there.
Listen here to relive the experience, and if for some reason you couldn't make it out to hang you owe it to yourself to check it out!
BIG THANKS to all who came out and enjoyed the 315th Hunnypot Radio Show!!   06/01/2015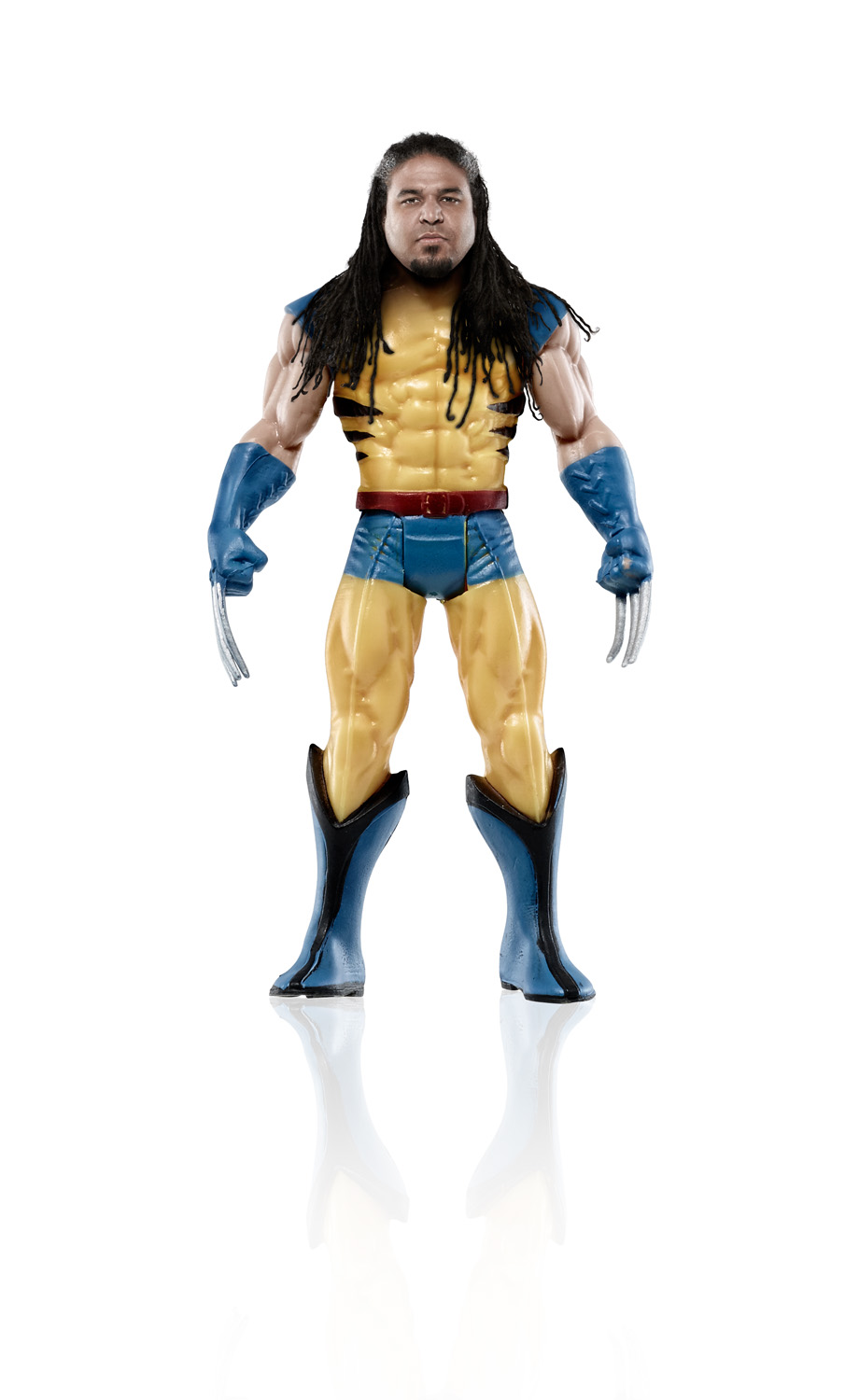 Danny EXUM (High Bias/WORKSHOP CREATIVE DJ Sets)
Danny got his start in the music industry as a DJ and live mix engineer at the esteemed 88.9 WERS in Boston, before bolting westwards to work in EMI's Film/TV department. Since those days he has built a strong career as a Music Supervisor for features, television and theatrical marketing. His credits include film marketing campaigns for Edge Of Tomorrow, Lone Survivor, The Avengers, Wreck It Ralph, Watchmen, The Dark Knight, and X Men: Days Of Future Past, as well as the independent films Come Down Molly, The List, and The Ballad of Genesis and Lady Jaye. He has been nominated twice for a Guild of Music Supervisors award for Best Use Of Music in a film trailer. Danny is currently a partner in the music supervision collective High Bias and the Director of Music at the film marketing agency Workshop Creative
---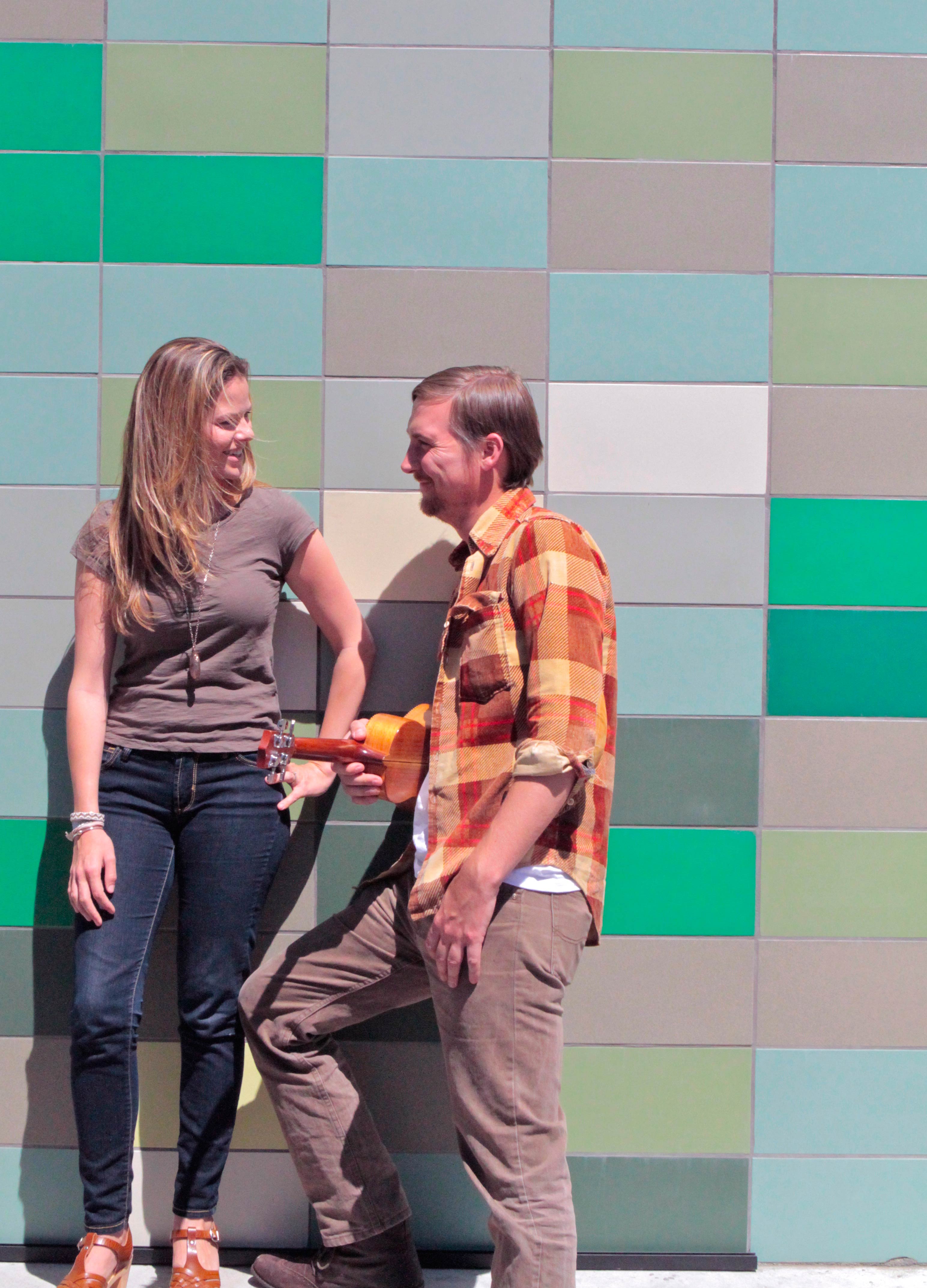 Bellflower
Bellflower is Los Angeles-based songwriting duo Heather Ogilvy and Mikey Wells. Their indie-folk-pop songs range from playful, upbeat, optimistic tunes, to more introspective ballads meant for a rainy day.
---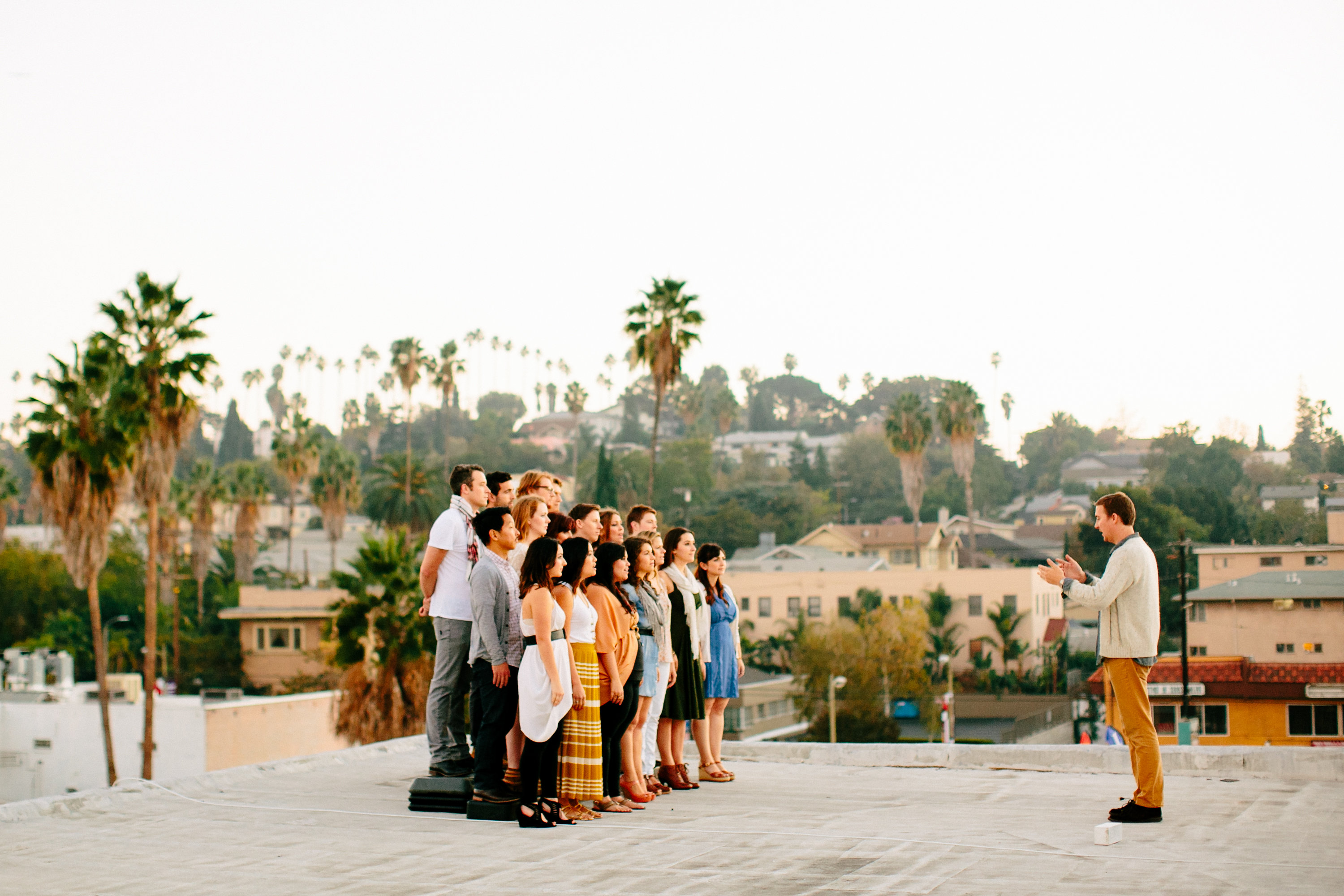 The Silver lake Chorus
THE SILVER LAKE CHORUS performs choral arrangements of indie music and exudes both the edgy, independent spirit of Silver Lake and the heart of community choral singing.
TSLC's upcoming album, produced by Aussie crooner Ben Lee, features rare and new tracks written exclusively for the chorus by the likes of Sia, Aimee Mann, The Bird and the Bee, Tegan and Sara, Ben Lee, The New Pornographers, Ben Gibbard (Death Cab for Cutie), John Roderick (The Long Winters), The Flaming Lips, and Justin Vernon (Bon Iver).
TSLC regularly performs live in and around Los Angeles and can also be heard singing the theme song for the SNL feature film MACGRUBER as well as backup vocals on Andy Samberg and Akon's single, "I Just Had Sex."
---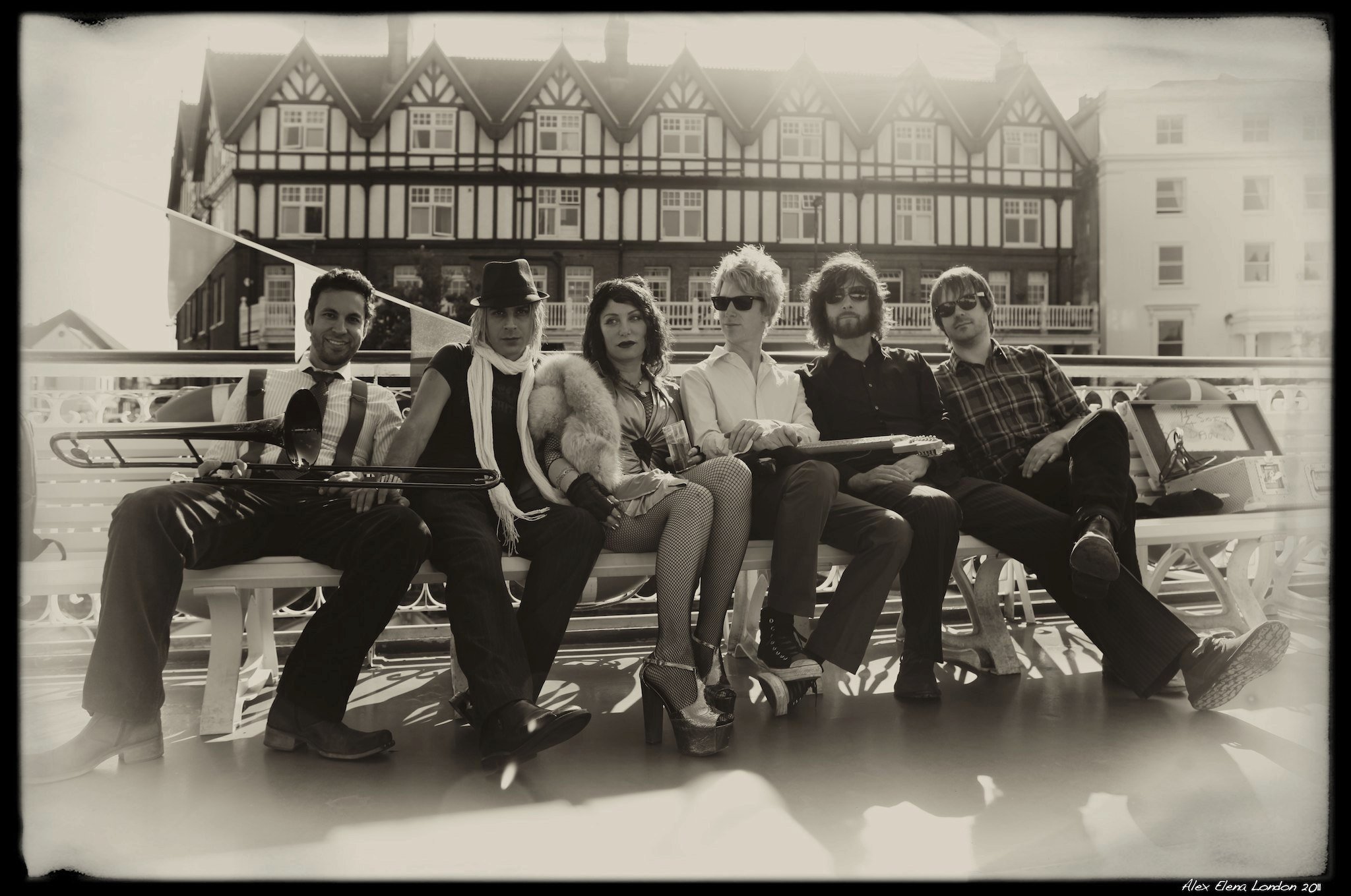 Ruby Friedman Orchestra & The hit house
Fronted by bravura singer Ruby Friedman -- dubbed "L.A.'s own dynamic diva" by L.A. Weekly -- the Ruby Friedman Orchestra is releasing its long-awaited debut album Fugue in L.A. Minor. Co-produced by Peter Malick (Norah Jones), Josh Valleau (Alice Smith, Imani Coppola), and Nick Page (B.B. King), the collection features nine original songs co-written and co-produced by Friedman. 
The set also includes Friedman's stunning rendition of Darrell Scott's "You'll Never Leave Harlan Alive" and a potent cover of the Patsy Cline/Willie Nelson classic "Crazy." 
Friedman's stops-out vocal performances - drawing on such diverse sources as Bessie Smith, Etta James, Aretha Franklin, and PJ Harvey - and her affecting original songs have enraptured audiences at such L.A. venues as House of Blues, the Troubadour, the Roxy, the Viper Room, the Satellite, the Echo, and the Hotel Café (where the band played a weekly residency). 
Members: Ruby Friedman Orchestra contains some or all of the following cast: Ulf Bjorlin - Tenderloin Tromboner Adam Zimmon - String Swooner Dorian Heartsong - Vagabond of Bass Vagaries Ruby Friedman - Non-Servile Servant and Whistling Dixie Girl Nicholas Johns -- Ivory Ebony Space Sounder Alex Elena -- Everything Man Ben Crippin Taylor -- Huckleberry Keys and Stones Nick Page -- Banjo and Iron Horseshoes Player Arlan Shierbaum -- Atomic Super Collider Ivories Edwin Livingston -- Big Love Bowed Bass Jodie Schell -- Will-O-The-Wisp Backing Mega-Mouthpiece Josh Vallea- Everything Ivory Or Ebony Craig MacIntyre- Second Line Punk Skins
---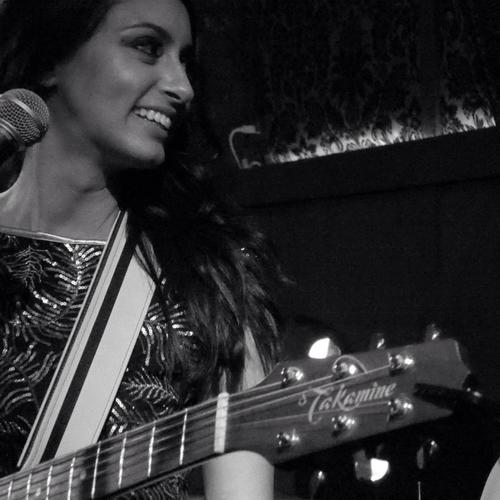 Anahita Skye
Anahita Skye has a unique sound that is a modern blend of sultry rock and melodic pop with an infusion of soulful undertones emanating from her Middle Eastern roots. Her music has been likened to Nirvana meets Ellie Goulding.
---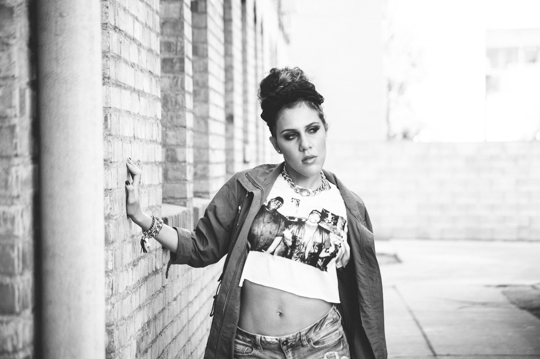 FELICE LAZAE
Felice LaZae is a storytelling singer/songwriter whose bluesy, soulful rock music imitates life with a cinematic twist. What does that mean? That means she sings about the things we all think about, the things we all struggle with, and the fantasies we can't live out in real life.
Felice LaZae's "Give It Away" EP is rich with the seductive sounds of the blues, and every song highlights her soulful, commanding vocals.