Hunnypot's 319th edition of the radio show brought a wide ranged variety of genres to the stage. Hot Tub Johnnie started off the night with music from Major Lazer, Icona Pop, Mochipet, Galantis, Chloe Riley, Bobbie Gentry, Polyenso, PHASES, and much more.
Tony Von Pervieux stopped by for the night as our music industry guest and did a DJ set that included Justice, Same Dew, Royal Blood, Nothing But Thieves, Beck, Rivvrs, Big Data, SonReal, and Cyucas. We talked to him about his music choices for the set and what's going to be going on in his future.
Tamarind Free Jones started our live set with her mix of Indian, pop and folk. She began her set with a harmonium and a tradition Indian vocal melody. As she continued she told a story through her lyrics and created powerful imagery. Her music was filled with peace and enlightenment.
Paper Pilots amped up the crowd with their set. They performed both of their hit singles "Arrow" and "Free Ride" and everyone went wild. They say they are influenced by pop and alternative rock and that is exactly what they delivered. No one was just sitting down and watching during their set.
Coming back to more of a relaxed and acoustic sound, Topher Mohr started his set with an original called "Red Line Express" and it slowly graduated to a killer guitar solo in his last song "Mirror in the Bathroom".  Everyone was picking up his or her jaws by the end of his set. He has traveled the world and managed to incorporate everything he has experienced into his music and it radiates when you watch him perform live.
GOBI closed out the night with their mix of indie and electronic. They has incredible energy on stage and no one was standing still. They mixed live performance and electronic music and created this perfect combination. Chuco Phil, the vocalist, created powerful visuals through his lyrics that kept the audience captivated and wanting more. We couldn't have asked for a better closer for the radio show.
A HUGE THANKS to everyone who joined us for the Hunnypot Radio Show! Join us every other Monday night at The Mint to hear these underground artists that are rising fast to the top of the popularity!   06/29/2015


TONY VON PERVIEUX (DJ SET)
Tony began his career in music management working as an assistant for Aaron Walton Entertainment; an entertainment company specializing in management for a variety of talented artists. He then transitioned over to independent music supervision by working as an assistant to Dawn Soler. Dawn has been supervising Film and TV for over twenty years, working on such movies as Dumb and Dumber, Princess Diaries I & II, Catwoman, Dead Man Walking, Hollywood Homicide, Enchanted and more. Tony co-supervised some films with Dawn and a few on his own before making the jump to TV as a music supervisor for the hit series Ugly Betty. He independently supervised Ugly Betty for the first season and simultaneously was hired by ABC Studios to work as Creative Director for the TV music department. ABC Studios has produced many successful on-air shows for multiple broadcast and cable networks. Some of the series shows include Army Wives, Castle, Cougar Town, Criminal Minds, Grey's Anatomy, Lost, Happy Endings, Nashville, Once Upon A Time, Private Practice, Revenge, and Scandal. Over the course of six years at ABC Studios, he oversaw all aspects of music for their shows and assisted with providing music for the ABC Marketing & Promo department with their TV campaigns.
Currently, Tony is supervising several shows under creator Bill Lawrence including Cougar Town, Surviving Jack, UnDateable and Ground Floor.
He also manages the artist Rivvrs who will release his first EP in August.
Oh ya, we're also celebrating Tony's Birthday!
---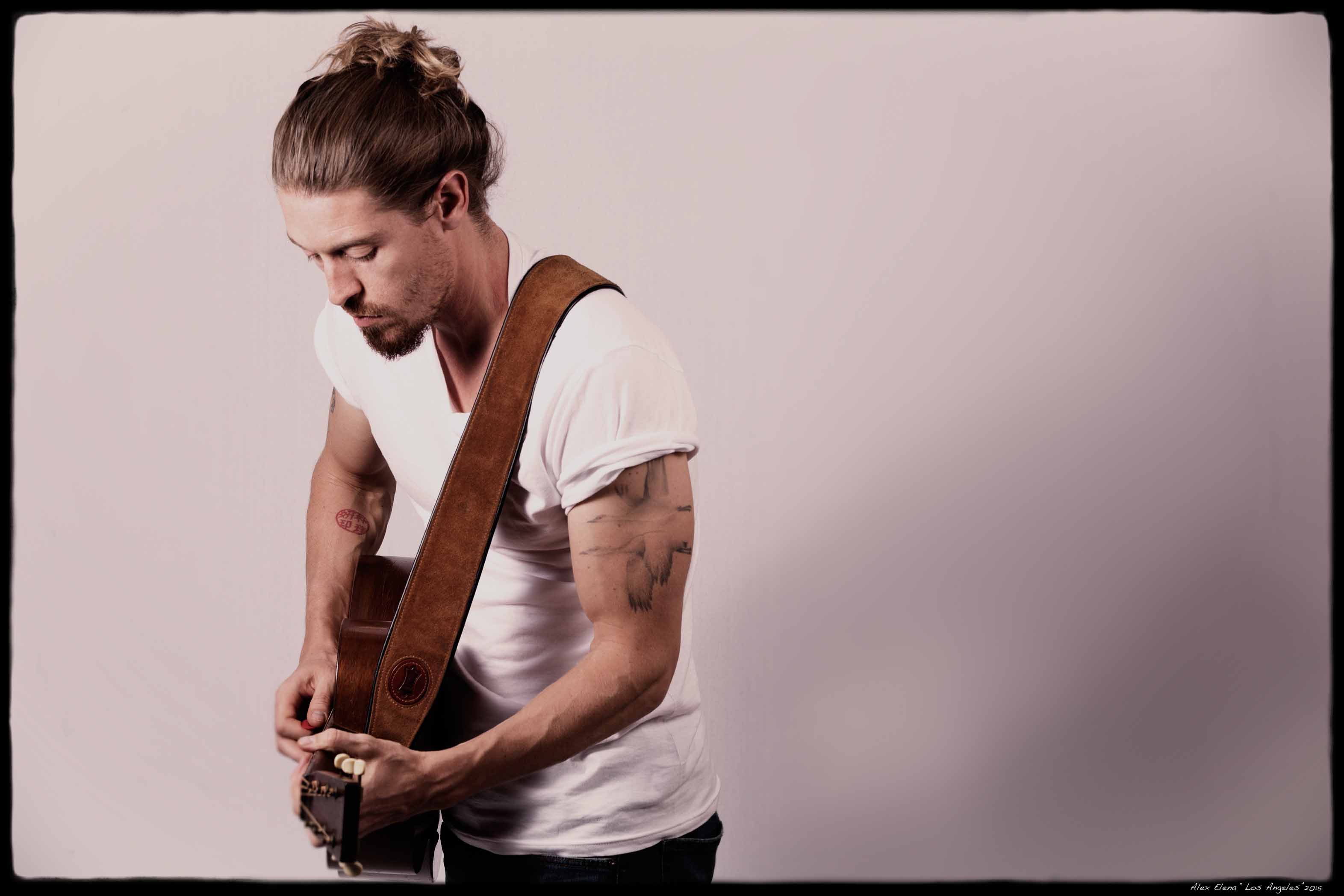 TOPHER MOHR
After a hiatus to record and tour the world with artists such as Mayer Hawthorne and Alice Smith, Topher Mohr returned as a solo artist in 2013 with the release of his second studio album, "Phlotilla". Songs off the album began finding their way onto other non-commercial stations such as the storied KCRW in Los Angeles and was a featured "My Morning Download" at WXPN Philadelphia. He was also featured on Vice Magazine's Noisey music blog.

Mohr, an Ann Arbor, Michigan native, grew up absorbing the diversity and culture of the university town as well as the rich musical history of nearby Detroit. He spent his teenage years touring regionally with a funk and soul outfit and was recognized as "Outstanding Instrumentalist" on several occasions at the Detroit Music Awards.

Lately Topher has been working with fellow Ann Arbor native, Mayer Hawthorne. Topher appeared as a musician on Mayer Hawthorne's critically acclaimed "A Strange Arrangement" and "How Do You Do" released on Stones Throw Records and Universal Republic, respectively.
Armed with years of world traveling and musical collaborations, Topher is once again back in the studio working on his upcoming LP "Phlowers" to be released early 2015.
---
 
TAMARIND FREE JONES
Tamarind grew up on a small island in Fiji, where she studied ballet, yoga, and Indian singing. At the age of 17 she left to study Indian Classical music with Ali Akbar Khan at his college in California. She soon became very dedicated to the intricacies of Indian music and stayed for many years becoming one of Ali Akbar Khan's advanced students, eventually performing and teaching.
While at The Ali Akbar College, Tamarind also toured with UK-based ariel dance company "Fidget Feet" where she sang and danced suspended in the sky from a crane above crowds of thousands. She has performed in many countries including Ireland, England, Italy, Fiji, and across the United States. And through out her travels she has collaborated with artists from a variety of genres including Loop Guru, Talvin Singh, Jack Irons, Alex Gibson, Facing East, Nick Milo, Gawain Mathews, and Sammy Chand. 
Tamarind's recent album, "Hansa" is a beautiful collection of ancient Indian prayers and poems set to original music using a variety of Western and Eastern instruments, arrangements, and production. Recorded and produced by Gawain Mathews (Mickey Hart, Ben Lee, Zion I, Ben Leinbach, Tim Hockenberry, Lara Johnston) and Tamarind.
---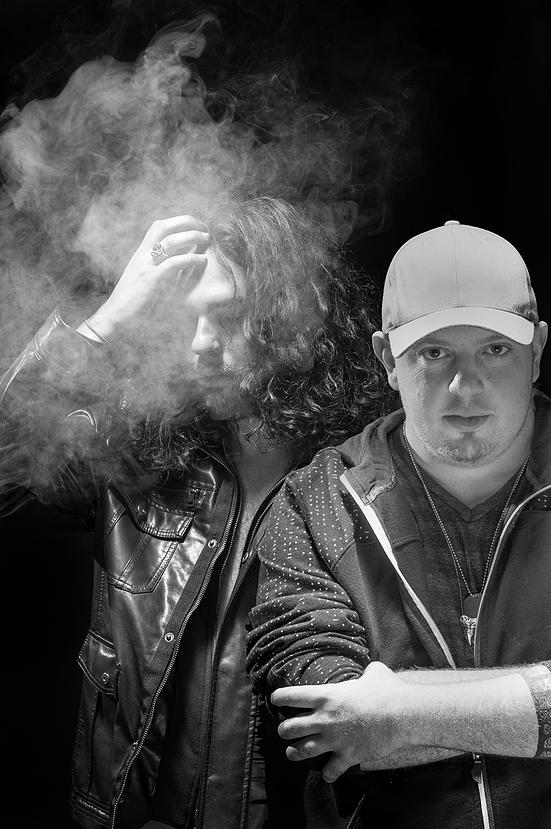 GOBI
GOBI's debut release "Gold On Black Ice (Deluxe) LP", takes the Austin-based trio's indie-dance style and adds new depths, allowing the bass and beats to drive fans to the dance floor, but also creating images of fading dreams and a nostalgic yearning for the past.  It is rare to find this type of dimension from a band known for turning Texas clubs into blazing dance floors, but GOBI has achieved the balance of meshing dark, sometimes cinematic beats, with the mosaic of imagery that vocalist Chuco Phil delivers through tight rap inspired flows and melodic choruses.  GOBI's newest single "Dream With Me" seems to rise from a place that is both comfort and pain, a landscape that soothes with swooping synth tones, and haunts with a touching grace.
On the LP, Justin Dillon accomplishes the majority of the heavy electronic emphasis in the production, using analog synths and modern plug-ins, taking cues and inspiration from the likes of Deadmau5 and Nero, but the band is far from pushing play when it comes to their live performance. Though GOBI presents itself on record as an electronic heavy group, drummer Matthew Kevin Dunn adds a live element that is a spiritual awakening for percussion enthusiasts.
In a city known for music, the band's energy fueled live show has gained them Austin Music Foundation's artist of the month, and last summer the mayor of Austin declared June 6th as GOBI day.  GOBI has shared the stage and opened for acts ranging from: G-Eazy, The Cool Kids, and Chiddy Bang, to Dj's such as MSTRKRFT, Treasure Fingers, Z-Trip, Paper Diamond, and new dance groups Big Gigantic, Future Rock, and Nobody Beats the Drum.  GOBI has showcased and performed at Insomniac's Nocturnal Fest, Neon Desert Music Fest, Bacardi+ Fest, Red Guerrilla Music Fest, and the Pachanga Music Festival.  The band's re-release of their debut LP "Gold On Black Ice" will include 5 unreleased songs and will be available February 10, 2015.
---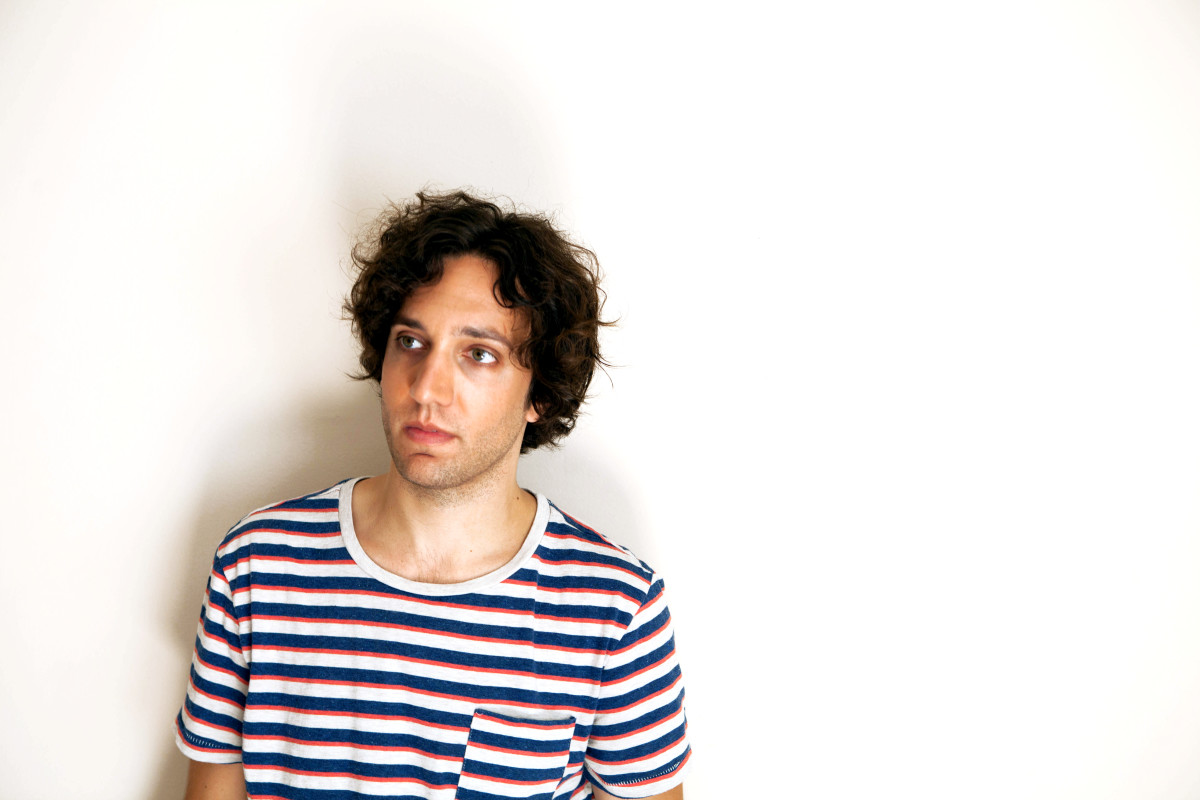 PAPER PILOTS
Los Angeles-based Paper Pilots release two new singles August 12th combining elements of Britpop aesthetic and melody with the vibrant characteristics of current alt-rock and pop production.
"Arrow" begins with a riff that hints at The Zombies before steadily driving into a wall of guitars and flaunting explosive drums of the early-90?s UK dubstep, later honed by Tame Impala. The second single "Free Ride" offers contemporary indie pop with reference to The Jam, Julian Casablancas' solo work, and the tight electronic dance rhythms of Ratatat.
Paper Pilots recently made an appearance in the Season 6 finale of HBO's True Blood, performing three songs from their self-titled EP.  Both "Arrow" and "Free Ride" have been heard on KROQ, KCRW, and KCSN, showcasing production work from Sean Walsh (Neon Trees, Chromeo), Ülysses Nöriega (The Wedding Present, The Mars Volta), Angelo Caputo (Lana Del Rey, Imagine Dragons), and John Girgus (Aberdeen, C.A.G.E.)
---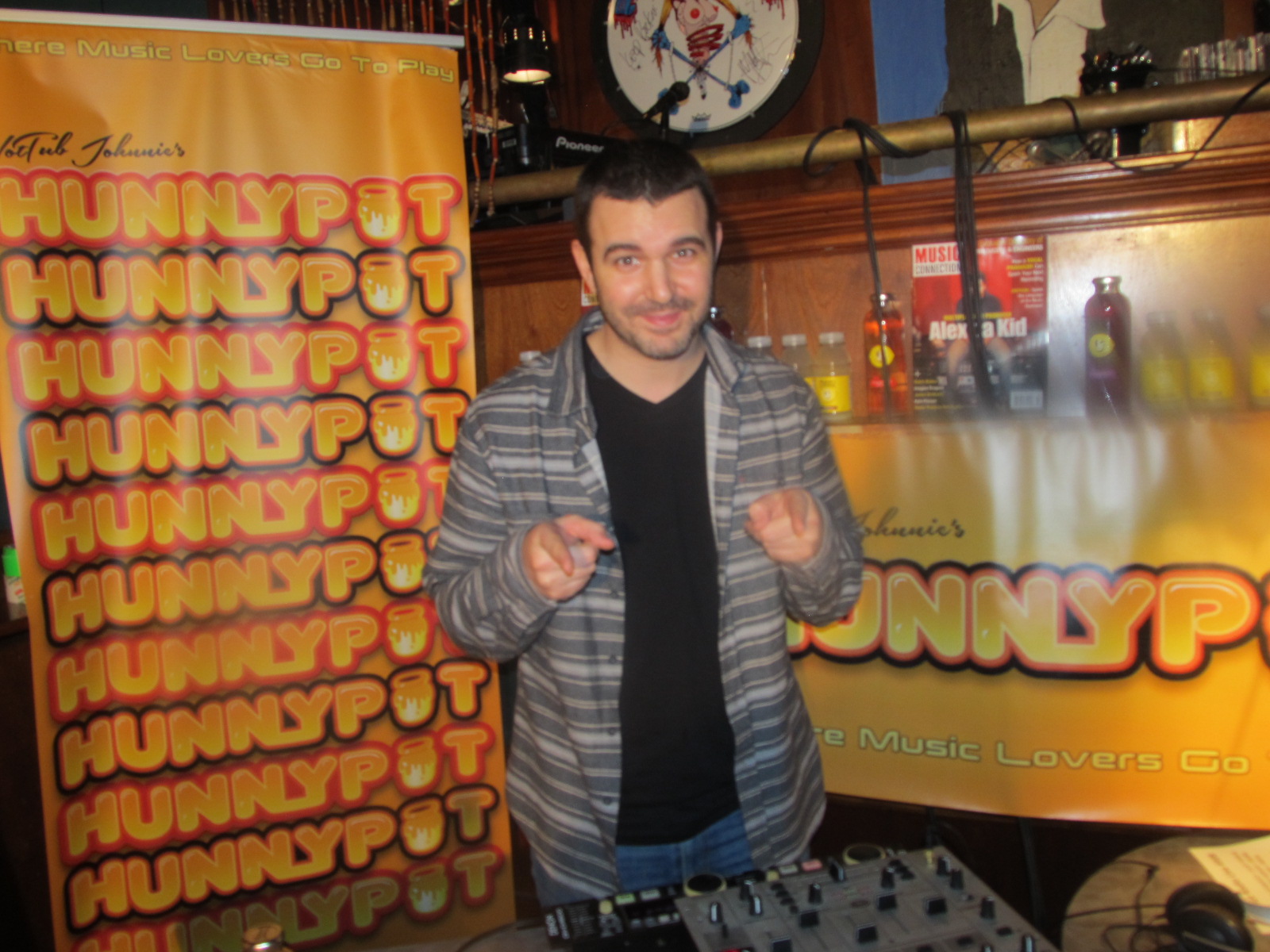 BoomShack (DJ SET)
Hot Tub regular Mark Foley a.k.a. DJ BoomShack kicks off the Hunnypot Dance Party!