What do you do get when you bring together 9 bands, 12 acts, two great stages and 3 dj's? Well only the legendary Hunnypot Radio #322 edition could be the answer to that question. Sounds crazy, well it was.
The water temperature was just right in the tub that Hot Tub Johnnie couldn't help but to start early on the interviews and delivering the listeners a golden set list with Lily Hayden's single Sea of Gold opening it up. Mid-set Interviews with Sarriah and RJ Comry, the artists opening both stages, gave insight on both of their journeys in the industry and what they would shortly present to the Mint and Mid Stage lounge. Following both lead performers, Peppina  jumped in the hot tub next. She was basking in excitement about performing while reminiscing on her 2 year anniversary of her first large performance at the Orpheum Theatre .
Succeeding Johnnie's set was an informative two on one with Music Supervisor Johnathan Baker. Highlighting some prime moments in his career, Baker shared his moment of truth where he realized that music supervising was exactly what he saw himself doing. Immediately after the brain picking Johnathan introduced his Dj Set and took us back to the 90's hip hop era starting with Montell Jordan's hit "This is How We do it".
The packed night continued as the stages started coming to life. In the main room Sarriah's electric- pop style had the viewers on their feet as she sung her single "All about sex". All Hunnypotters welcomed her to the stage with great vibes especially Miami Heat's very own Chris Bosh and family that came to support.
Simultaneously, on the second more acoustic feeling stage at Mid- City lounge, RJ Comer started his amazing set with a smothering love song. Both artists giving a fantastic show set the mood for this chaotic Hunnypot.
Shortly after Sarriah, Madeline took control of the Main stage with her eccentric style and fantastic band. The audience fell in love with her lyrics and vocals immediately. The second act on the mid-city stage was the impeccable Peppina with her soulful sound. Utilizing both guitar and Ukulele she mesmerized the packed audience with her set and had everyone singing along to her single "We can go Back".
While things was getting pretty hot in the shoulder to shoulder madness in the mid-city lounge The Gabrielz put  a  spell on the viewers in The Mint with their opening piece . The endemic  ballad with the blindfolded  lead singer created a  mysterious  welcoming to the  musical world  that the Gabrielz  live in. After their set Luna Aura kept everyone on the dance floor  with her electric pop stylings.
Meanwhile at the second stage the last act of the night was representing for the millennial generation. This Boy That Girl had the perfect blend of soul and hip hop featuring "That Band " which included a guitarist and percussionist keeping them in line with the acoustic theme in the mid-city lounge. Their patient fans were ready for them to hit the stage and were singing along  to the very first song.  
Closing out the Mid-City Lounge was easy due to all the anticipation The Chimpz had brewing up around there set in the Mint. From the awesome tour RV to the high-energy Electronic Rock that poured out there  performance was every reason to be excited about The Chimpz experience.
Ending the Live bands of the night was never the least Mind Plow. A band full of Veteran touring band members created magic at the mint as they  performed musically ingenious compositions that ended the live music segment of Hunnypot #322 perfectly like a dessert drink after a wild night in the Hot Tub.
However the True cherry on top was our final guest DJ 6ix Seven who kept the party going as he mixed together various genres including house, electric pop EDM and many more. Every element of chaos was splashing in the hot tub creating the most exciting and talent packed show that won't be forgotten any time soon.  08/10/2015
Set times:
THE MINT MAIN STAGE
7:00PM - JOHN ANDERSON (HOT TUB JOHNNIE DJ SET)
7:30PM - JONATHAN BAKER (GURNEY PRODUCTIONS DJ SET)
8:15PM - SARIAH
8:45PM - MADELINE
9:30PM - THE GABRIELZ
10:15PM - LUNA AURA
11:00PM - THE CHIMPZ
11:45PM - MIND PLOW
12:15AM - 6IX SEVEN (DJ SET) HUNNYPOT DANCE PARTY

MID-CITY MUSIC LOUNGE STAGE
8:30PM - RJ COMER
9:15PM - PEPPINA
10:00PM - THIS BOY THAT GIRL
ARTIST INFO...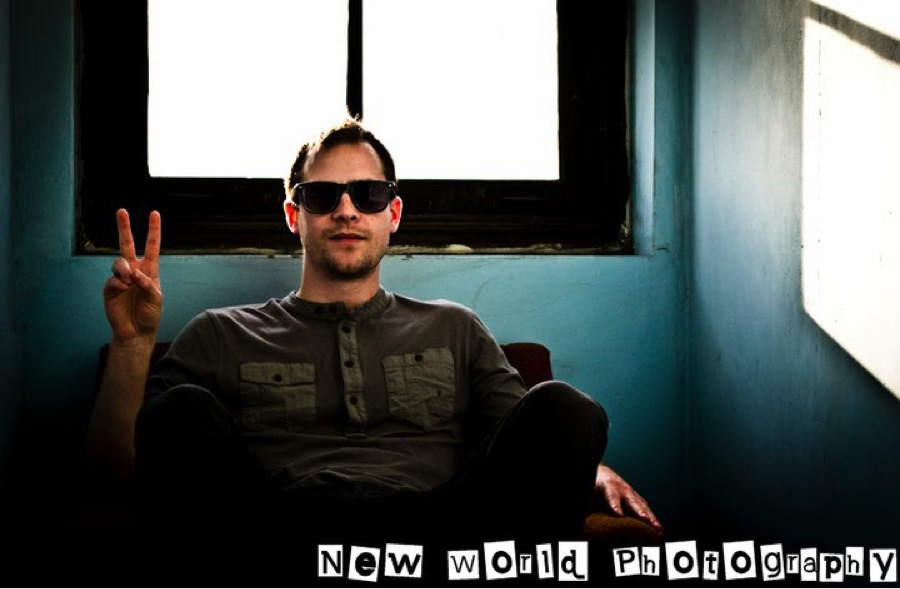 Jonathan Baker (GURNEY PRODUCTIONS DJ SET)
 Jonathan Baker was born and raised in the San Francisco Bay Area, where he studied television, film, radio and music.  He moved to Los Angeles about five years ago and has quickly made a name for himself in the world of music supervision. With such shows as Duck Dynasty, Shark Week, Sons of Winter and Auction Hunters, he has supervised the music for more than 20 television series and specials. His work can be seen on such networks as A&E, VH1, DISCOVERY, Nat Geo and more.
---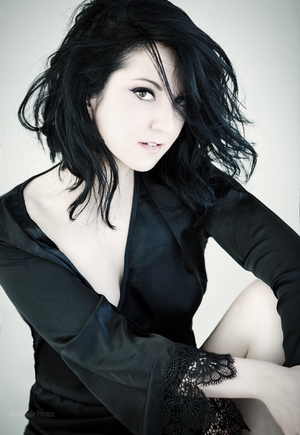 Sariah
Also known as the "Queen of Hearts" captured people everywhere with her hit "Deep N Luv" and ever since then, she has been climbing her way to the top. "All About Sex" was her second hit with the endorsement of Perez Hilton, she has traveled Europe and the U.S and has had over 300,000 views for the Youtube music video. 
She has also worked with Jeff Franzel to create a live band experience with a cabaret theme which ended up being performed at The Cutting Room, Hard Rock Cafe, The Bitter End, and 54 Below. Sam Tsui recorded a rendition of Pharrell's "Happy" with her and within 48 hours it had more then 200,000 hits.
---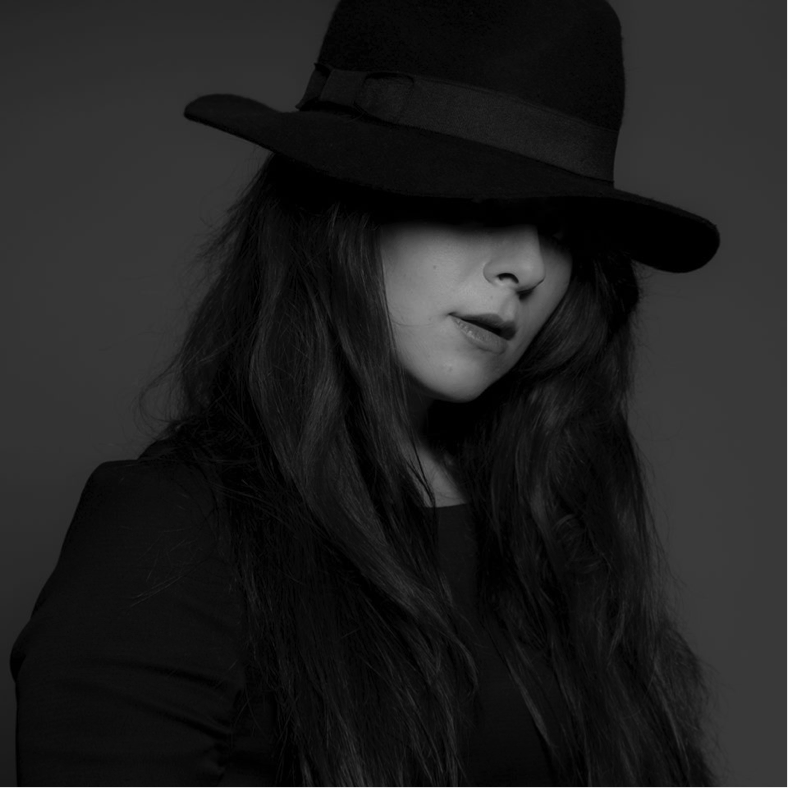 MADELINE
She is an artist, songwriter, and producer. Some would say that Madeline is an old soul with her heart-swelling vocals and powerful lyrics. Looking up to Edith Piaf and Ella Fitzgerald really help her sculpt her music into her own. She evokes defiance and grace with her lyric choices that create dominating images for the listener. For her, its about what believing in how you can change the world.
---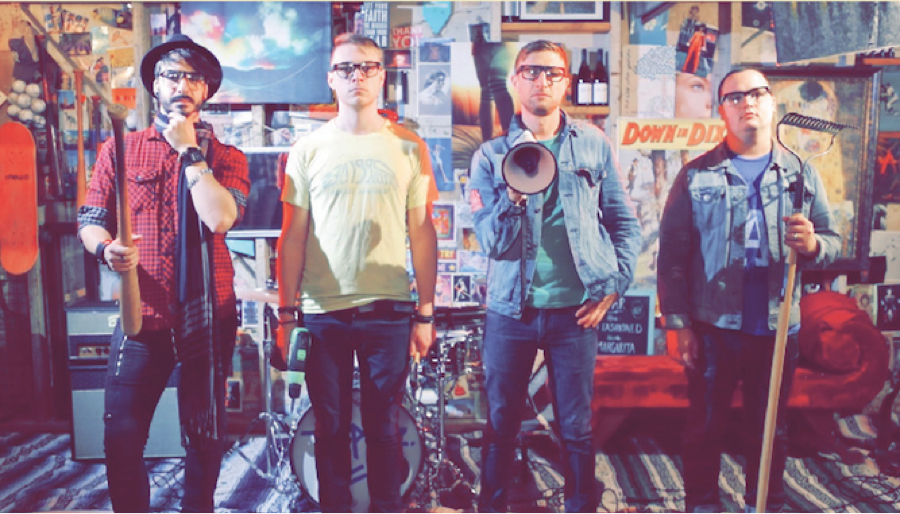 the gabrielz 
'The Gabrielz' is a progressive folk electronic group that combines percussive dance beats with a back porch flavor. This hybrid creates a fun, carefree and happy attitude which embraces and shines light on the theme of the first EP, "a man who never grew up". Having never owned a suit and never wanted to, the writer and vocalist of the project (Beau Hirshfield) embraces his Northern California roots - digitally organic. This juxtaposition in style contributes to the vast diversity of 'the gabrielz' sound with musical influence that span the likes of Paul Simon to Imagine Dragons. The first EP, "CARE FREE" carries an eclectic awkwardness, yet seamless assortment of sounds and lyrics. Centered in a declaration of finding your own way, self-discovery and personal freedom, this freshman EP is a call to action. If you confront yourself, state the facts and accept your flaws, success is unavoidable. Simply stated, "You be you, I'll be me, and together we can journey as the Gabrielz."
---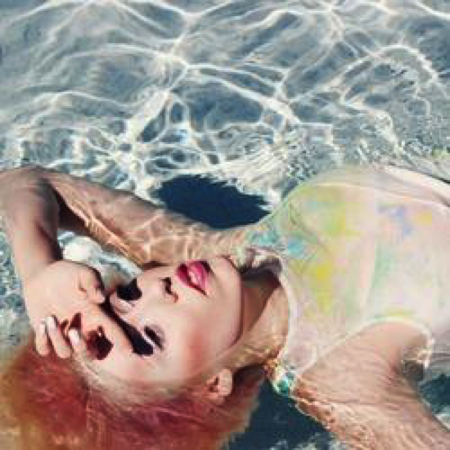 LUNA AURA
 Luna Aura is a singer, songwriter, and producer of cosmic dream-pop electronica. She found her love of music at a very young age and started writing when she was 10. Her teens were filled with live performances and it soon became her life. She mixes a variety of genres together to create songs that have pop melodies, with a trap beat and trippy synths. She is the perfect mixture of the Top 40 hooks with an indie sound. Lyrically she mainly writes about youth, pop culture, feminism, self-identification and bold proclamations.
 Her music has been on MTV, VH1, and other Viacom networks. BMI distinguished her as one of BMI's Indie Spotlights of 2015. She has performed with Aloe Blacc, K. Flay, Steve Aoki, Avid Dancer, and The Ting Tings. Aura aims to motivate and inspire people all over the world by spreading love, courage, and truth through art and music.
---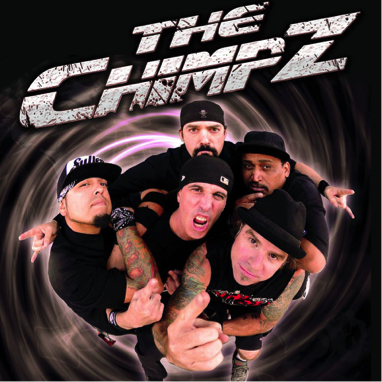 The Chimpz
 The Chimpz consist of 5 guys who grew up on the streets of Los Angeles, and have been able to turn the hustle and flow of LA and create a memorable and catchy hook. We have Artimus Prime on lead vocals/rhythm guitar, Chuck P as MC/vocals, Scary Cary on lead Guitar, Shawn "Sonic" Lyon on Bass, and Sean Topham on drums.  Together they released their latst single "California" and their self-titled EP came out last September.
THE CHIMPZ's music has been heard on several episodes of FX's "Sons of Anarchy"(new song "Right To Left" was used in episode 2 on 9/16 of in Season 7 of "SOA"), every episode of MTV's "Bam Margera's Unholy Union", The Challenge", MTV's "Real World", Fox Sports, Animal Planet's "My Cat From Hell", Action Sports TV show "Adrenalina" and a host of other placements. The Chimpz have honed their always entertaining live act by performing consistently for years, building a loyal and growing following by playing shows including Rocklahoma three times (2013, 2014, 2015), Rockstar Uproar Festival, Seattle Hemp Fest, Orange County Fair,  Whiskey a Go Go, House of Blues, The Viper Room, and Venice Summerfest and just recently completed a 25 date U.S. Tour. The band has an enviable roster of sponsors & touring partners including Jagermeister, Sabian Cymbals, Schecter Guitars, Sullen Clothing, Equation Audio, Bogner Amps, Curt Mangan Strings and Bone Custom Drums.
---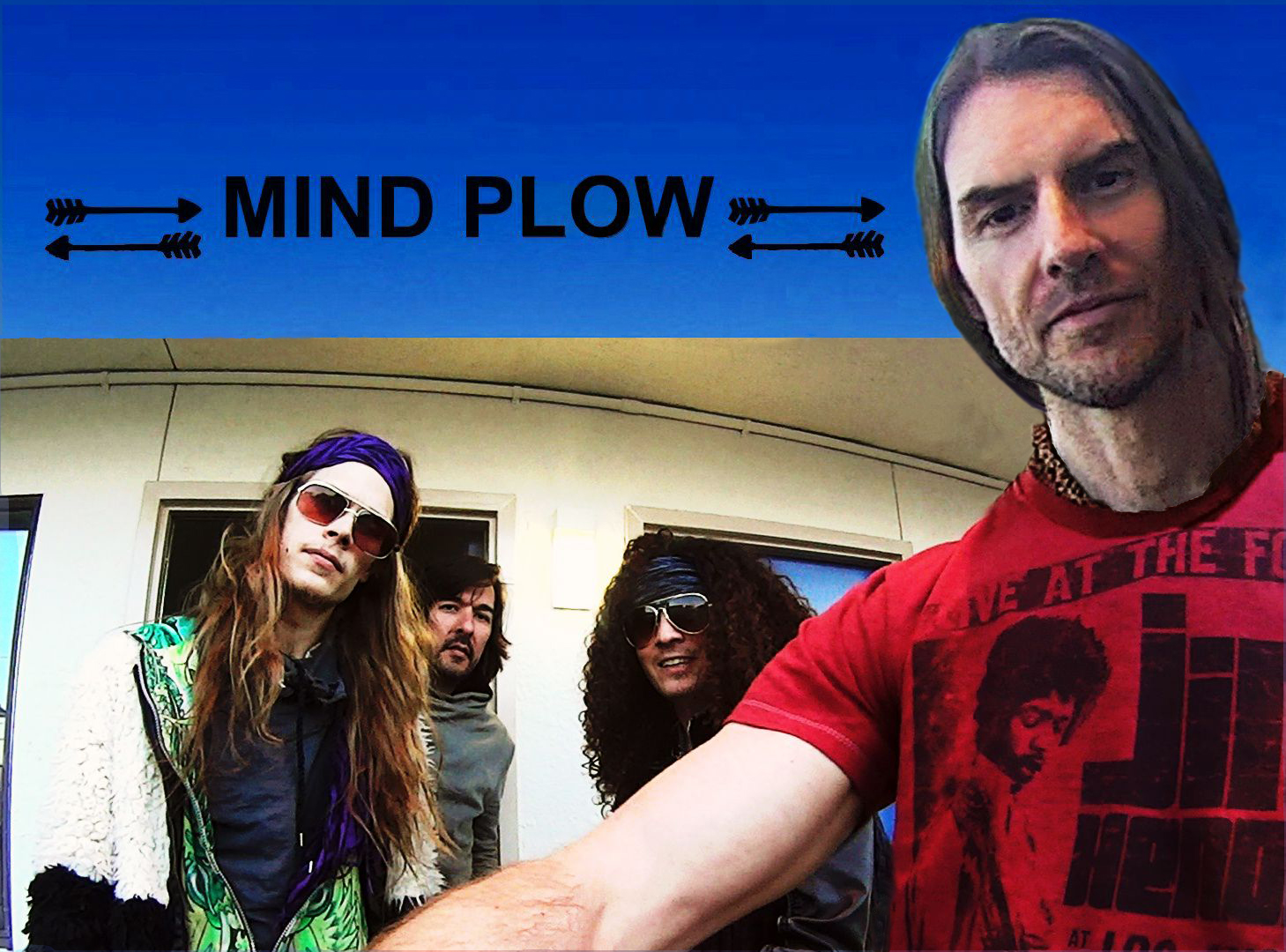 Mind Plow
With an uncanny resemblance to Tom Cruise and musical comparisons to Radiohead, Waylon Jennings, and Led Zeppelin, Nicc Angeles is a tour de force onstage. Along with his band Mind Plow -- formed of veteran touring musicians -- Nicc performs his complex, well-crafted yet organic songs, melding county, rock, and R&B influences.
Nicc is the composer of the Mind Plow catalog. His music is a language of its own, comprised of the elements that bring true and unapologetic feeling into communication. The band came together when bassist Justin Smolian introduced guitarist Yogi Lonich (Chris Cornell, Buckcherry, Fuel, the Wallflowers) to Nicc. Drummer Andreas Brobjer (Lady Gaga) and keyboardist Matthew Jordan (Sabrina Carpenter) joined the group effort, and together they are Mind Plow.
Alternating between contagious melodies and patentable rhythms, Mind Plow has not failed to deliver in their lives shows in LA, Las Vegas and at SXSW. According to one newly converted fan, "They Blew the Roof Off of Austin. No One Ever Saw this RAW ENERGY! Ranked right beside RAGE AGAINST THE MACHINE and/or RED HOT CHILI PEPPERS. You can't put them in a Box."
---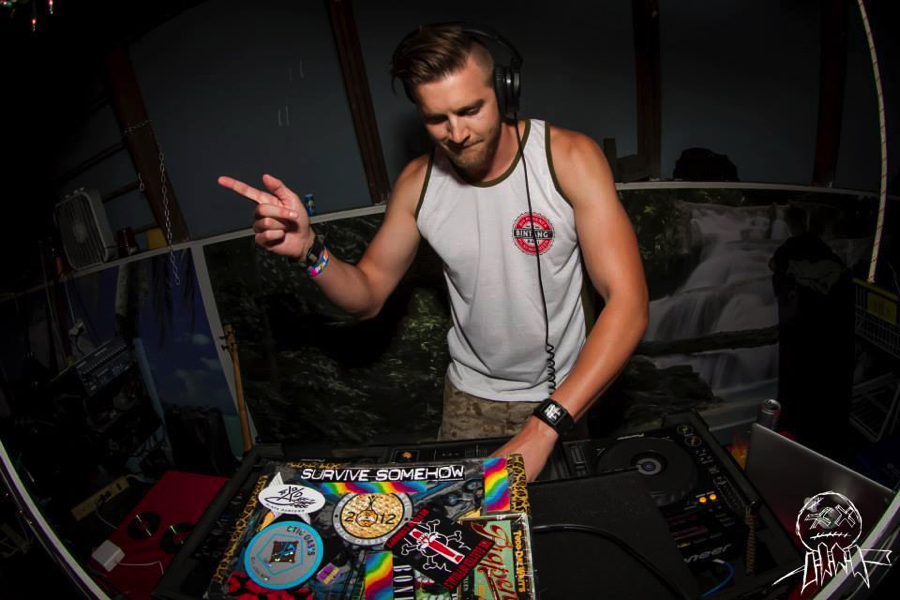 6IX SEVEN
 Also known as Kevin Potts, 6IX SEVEN will lift you up in to the cloud just so they can immediately land you with a drop you won't forget. His multi-genre sound consists of Deep House, Minimal, Techno, Bass House, and Tech House. He loves to draw out the story line in his songs then give you the drop that will slam you back into reality; it's one of his favorite things to do.  He will keep you dancing all night give you some to hum on the way home.
---

RJ Comer
RJ Comer is a Los Angeles city boy with swamp water in his veins who started out singing in church and around the campfire, but ended up in a lot bad places at wrong times. His brand of Americana & Blues reflects the kind of man he is and was – a tough guy with a tender heart, a lover, a fighter, and a joker, a man who confesses "I should be dead or in jail instead of living a life so good." From downtempo gritty songs that cut deep with self-deprecating humor and jagged memories to upbeat songs that swagger even when they swing, RJ's music is both meaningful and entertaining.
RJ's powerful voice, his captivating live performances, and his infectious songs have been attracting attention. Talents as diverse as A.J. Croce, C.C. Adcock, and Matt Hyde have produced tracks with RJ. He's toured with Steve Forbert and toured the American Southwest playing dates with Sara Hickman and Guy Forsyth. After a show in Albuquerque, representatives from the New Mexico Americana Music Society described RJ as "refreshingly manly." John Schneider (Dukes of Hazzard) asked RJ to write the title track for John's horror comedy "Smothered," which is set in a Louisiana trailer park. Deering Banjo Company includes RJ on its list of featured artists alongside Bela Fleck, Dom Flemmons (Carolina Chocolate Drops), Detroit Brooks, Scott Avett, and Scotty Morris (Big Bad Voodoo Daddy).
---

Peppina
Words are a funny thing. There are a select few people who can do something much more than simply speak or sing with them -- they craft them to make magic.
Peppina is that kind of artist. Give this gifted singer and multi-instrumentalist a phrase, and she'll turn it unexpectedly on its head. And that's just the beginning – this wise 19-year-old is as playful with music as she is with words. When Peppina puts them both together something special happens: an emotional alchemy that's making people stand up and pay attention.
"I think one of the greatest things for people to feel is that someone understands you," she says of her strikingly original songwriting. "I always want to make that kind of connection, if I can. But if someone hears one of my songs and gets angry, that's great too -- it's a powerful emotion that makes things happen."
---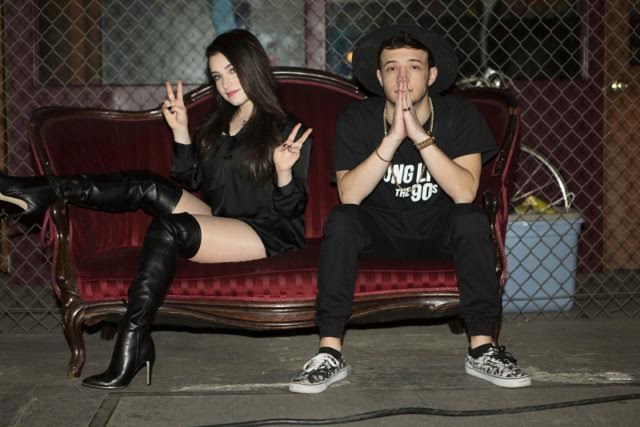 This Boy That Girl
Big Dream recording artists Alec and Becca King, known as the dynamic Pop/Hip Hop duo This Boy That Girl (TBTG), not only sing and rap, they also write and produce their original music – an increasing rarity in today's mainstream music scene.
As a vocalist/rapper duo, TBTG's collaborative musical offerings call to mind hit-makers such as Macklemore & Ryan Lewis, or Rihanna and Eminem. And while that's great company, TBTG's refreshing musical approach has helped them create their own niche within the pop/hip-hop music genre. Their latest 7-song release ("Breaking Bad," now available on iTunes) features infectious harmonies and gritty verses, merging the best of both worlds while showcasing their individual talent.
Most recently, TBTG have opened for world tours such as Kalin and Myles' "Chase Dreams" tour, Aaron Carter's "Wonderful World" tour, and sold out their own headlining shows in their hometown of Los Angeles. They've just released a new video for hit single "Turn The Night Down," their second video to be picked up by MTV Hits, and are already generating widespread buzz in the pop culture media scene.