Our second of three Hunnypot Radio 10th Anniversary shows saw the return of PJ Bloom to the Hot Tub. So much goodness was shared, History of, origin stories, catch phrases and more. All the artists delighted the Party over and over again, An incredible reunion! Listen away...  11/16/2015

PJ BLOOM (DJ SET)
PJ Bloom is one of the most productive and creative entrepreneurs in the Music Industry today. Among his many awards and accolades, both the Guild of Music Supervisors and the American Association of Independent Music named PJ "Music Supervisor of the Year". He is a two-time BMI Pop Award winner, two-time BMI Urban Award winner, two-time ASCAP Pop Award, placed No. 80 on Billboard Magazine's annual Power 100 list, received the TJ Martell Humanitarian Award, owns a Grammy-winning record label and was a Hunnypot Radio co-founder/On-Air personality. We're thrilled to have PJ back in the HOTTUB!
---

ARTPEACE
When Oprah "sees you" and your first song gets placed in a major movie release, you may be on to something. Introducing ArtPeace. Chrissy and Taura have found peace in creating music on their own terms. Before they joined forces, Chrissy successfully sold over 30,000 as a street performer, and Taura has been behind the scenes as a songwriter responsible for selling millions for others including Raphael Saadiq, Beyonce, Steven Tyler, and Kanye West just to name a few. Their debut release Free Music will be available later this year, but now is the time to book them before they blow up!
---

FIONA GREY
Fiona Grey is an nineteen year old indie pop artist currently living in Los Angeles. She has been performing and writing music for over 10 years, becoming an ASCAP member at age seven. In March,2013, she released her first EP,"Striped Heart," a six song set of original songs which reflects both the edgy modern rock side of her music as well as her introspective lyrics and playful melodies.
---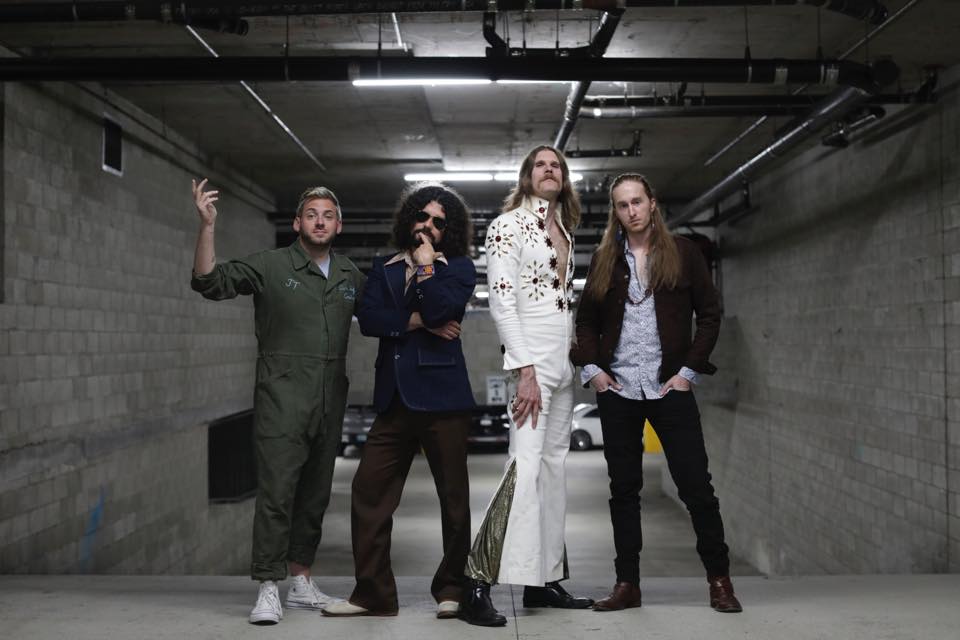 WESTERNER
Like Syd Barrett-era Pink Floyd with more of a dance ethic, Westerner is a cosmic, funky rock band.  Their first album, Unreal City, is a drug-addled, psychedelic romp through akashic memories and dystopian prophecies.  It's a sci-fi, rock opera composed of catchy pop songs, surreal soundscapes, and strange characters who seem to be climbing out of the rabbit hole. Watch out, Alice.
Band: Vocals/Guitar-Enigma Presley; Guitar/Keyboard/Vocals-Dan Rambles; Bass/Vocals-Omar Ibn Mohamed; Drums-Axe Monkey
---

SEAN MASON
Corey Brown, artistically known as Sean Mason, is a native of Norfolk, Va and is the youngest of 7 children.  Sean fell in love with the arts at an early age.  He was raised by a single mother with who encouraged his musical performance development by supporting his participation in the children's choir, performing numerous roles in plays, dancing, and playing the drums.  At the age of 13, he began writing poetry.   It was his older brother, Conrad, who recognized Sean's natural rhythmic flow while reciting his poetry and suggested that he take on rapping as a more than a hobby. After graduating from Booker T. Washington High School, Sean Mason began his studies in music and theater at Norfolk State University. Sean has opened up for several artist, including K-Stylis, August Alsina, Juicy J, Lil' Durk, and Future. He is the  Music Head and artist of Entertainment Alliance, the first fully student driven record label at Norfolk State University. Sean has had two top requested songs on the radio in his area, "James Harden" and "Mood:".
Sean Mason is not only driven by success, but aspires to be an inspirational and influential artist through his music.  He believes music is his only outlet to achieve his many goals internationally. Who is Sean Mason? The world will soon know…