The third and final Hunnypot Radio 10th anniversary show started off with another funky set from your DJ Hot Tub Johnnie. The nostalgia kicked into full throttle as Johnnie interviewed Pesci, L Boogie, and Marquan to talk about their favorite Hunnypot Radio show moments throughout the years. After Thomas' curated set, Humble G the Fiddla sits down in the Hot Tub to talk about himself, his single, and his new EP. Live performances from Carly & The Universe, Humble G, and V. Bozeman kept the room rockin' all night long. Hot Tub Johnnie once again closed the night out with a slick selection of dance party tracks.  11/30/2015
Artist Info...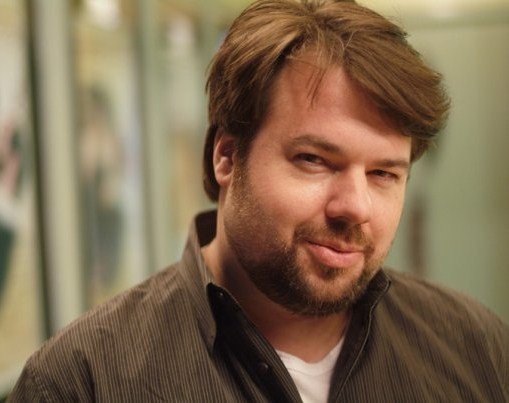 Thomas Golubic (Supermusicvision DJ Set)
Thomas Golubi? is a Los Angeles-based music supervisor, DJ and Grammy-nominated record producer. His music supervision credits include the AMC series Breaking Bad, The Walking Dead, Better Call Saul, TURN: Washington's Spies, Halt and Catch Fire, the HBO series Six Feet Under, and the Showtime series Ray Donovan, among many other film & television projects. He is a founding and board member of the Guild of Music Supervisors, and is currently the head of their education committee. The Guild twice awarded Thomas with "Best Music Supervision in a Television Drama" for his work on Breaking Bad.
 
 He was twice nominated for Grammy awards for producing volumes 1 and 2 of the Six Feet Under soundtrack album, and with former partner Gary Calamar was responsible for the use of Sia's "Breathe Me" in the final scene of the series. It is considered one of the most memorable uses of music in television, and launched Sia's music career in America. Thomas is also responsible for producing four soundtrack albums for The Walking Dead, the Breaking Bad soundtrack, and has assembled various remix projects for EMI-Capitol Records and MGM, including reinterpretations of Peggy Lee, The Beach Boys, Henry Mancini's Pink Panther theme and EMI's Christmas Classics remix compilation 'Merry Mixmas'.
 
 Thomas' formative years, musically speaking, were spent as a DJ, music programmer and on-air host for tastemaker LA radio station KCRW 89.9 FM. After ending his 10-year residency at KCRW, he turned his attention to music production and live audio/video DJ work. He formed The Arbiters, a music collective creating mash-up music and video productions, free-released two EPs, and created audio and video mash-up productions for clients including Google, YouTube, Microsoft and Levi's.
 
 Thomas has also become known as an innovative club DJ spinning broadly eclectic music sets, often with live synchronized visuals. His SYNCHRONIZE re-score project, featuring live DJ re-scores of classic films has been featured at the Sundance Film Festival, Bonnaroo Music & Arts Festival, Luminato Festival in Toronto, Dubrovnik Film Festival, U.S. Comedy Arts Festival, various residencies in Los Angeles, and has been profiled on Turner Classic Movies.
---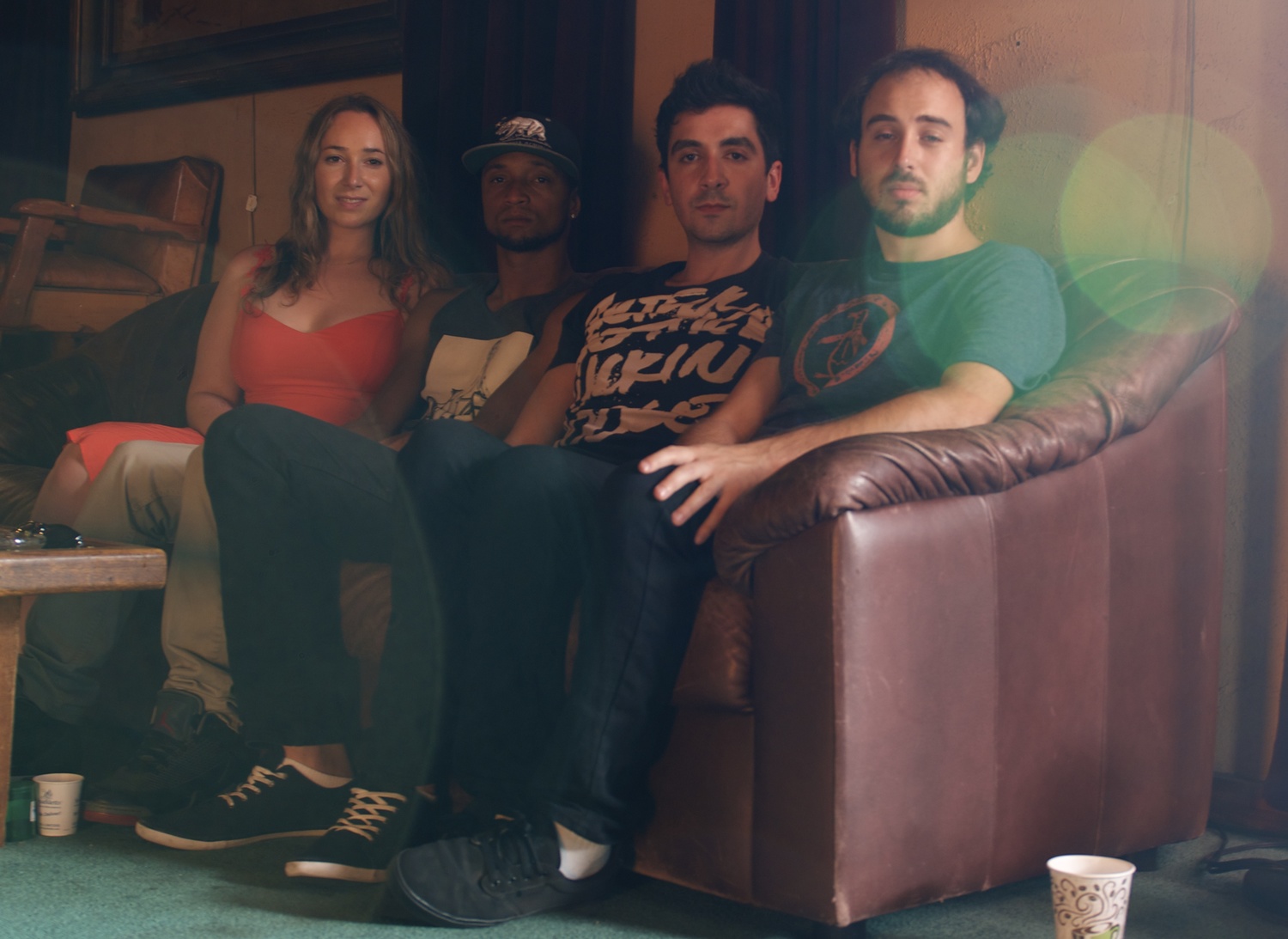 Carly And The Universe
Carly And The Universe is an indie soul pop band making waves on the Los Angeles scene. Incorporating old school soul with a contemporary R&B vibe.
website  facebook  twitter  instagram  soundcloud
---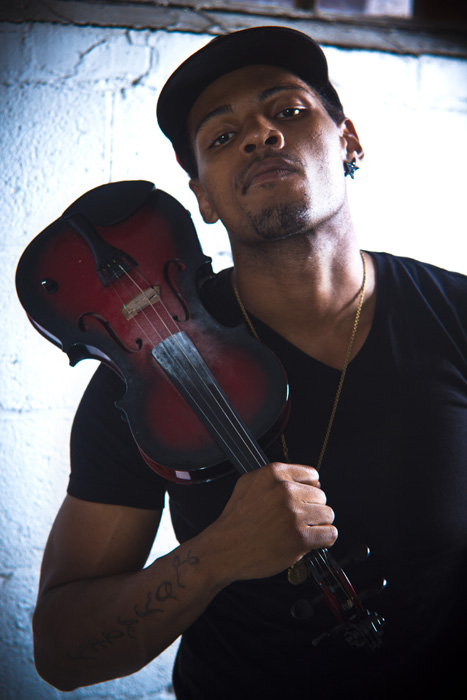 Humble G THA FIDDLA
Myles Alexander Keaton Smith, a Violinist/Hip-hope artist whose talents and performances are unlike any other.  "I perform positive, constructive music without being preachy, corny or profane," says Smith with his trademark unassuming charisma. His humility and humanity have earned him his stage name, Humble G Tha Fiddla.  A resident of Cleveland, Ohio, top ten member of Cleveland's Got Talent and a student from the Cleveland School of The Arts, it is Humble's self-taught violin playing that captivates contemporary audiences as he blends to perfection the edginess of hip hop with the radical elegance of strings. His MC skills are on point and he moves effortlessly from rapping to picking up a violin and playing over hip hop tracks. Seeing is believing.
"Brothers Keeper" and "Ride for Me" are two songs that amplify how this artist has masterfully bridged two musical worlds. He has delivered over 500 high energy shows with a unique twist. Humble is launching his Stop the Hate/High School/College Tour, his mix tape, One of a Kind, and his album, Undeniable. He routinely makes time for performances at nonprofit gigs in schools, prisons and peace rallies. To an audience of 7,000, Humble opened for Barack Obama in Cleveland, Ohio.
His future is vested in the inspiration of a new generation of musical talent that does positive music.His artistic temperament is funneled through a generous and loving spirit that, according to Humble, is, "Be Wise, Be Confident but above all, Be humble." 
Humble is a co-founder and independent artist with Global Entertainment Incorporated, a Cleveland based entertainment company that specializes in music that challenges the heart and the head.  "Humble understands the magnitude of his gifts and the responsibility to use them in a productive manner," says Gary Martinis, President of Spittin Rhymes Productions LTD.  Humble is also a member of "Violins Against Violence," a program which putsviolins in the hands of Ohio 3rd graders, and is an active member of the Cleveland Entertainment Coalition.
---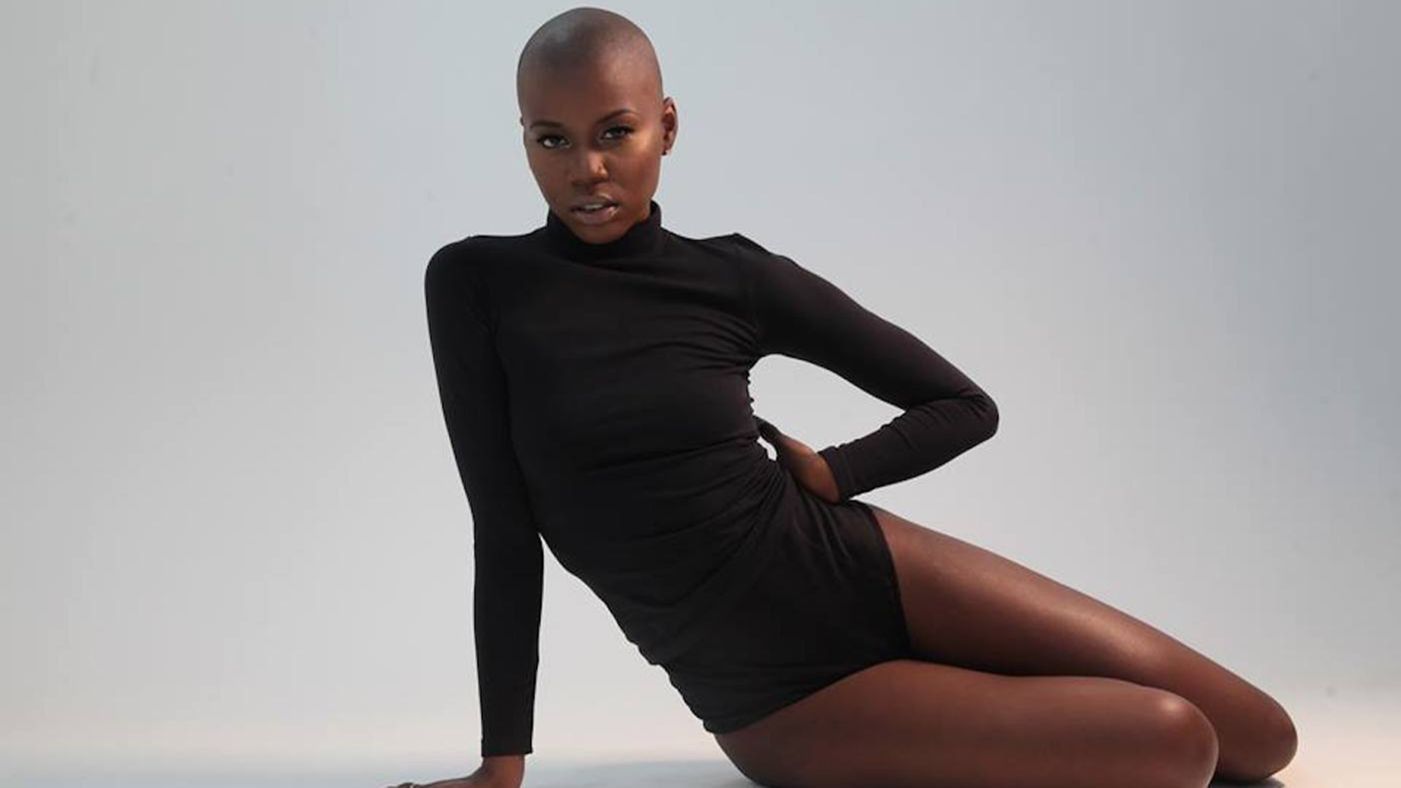 V BOZEMAN
FOX's new hit show Empire is rolling out some serious musical talent. Enter rising starlet V Bozeman. You may recognize her as the powerhouse vocalist who stole your heart within the first two minutes of the pilot episode, singing her single "What Is Love?"
Before linking with Lee Daniels for his syndicated venture, Bozeman has been in the shadow of the music industry for several years. Currently signed to Timbaland's record label, Mosley Music Group via Epic Records, V has worked with Timbo, songwriter Cee-Lo Green, and producer Polow Da Don on her latest musical projects. Bozeman was introduced to Timbo after working with singer Timothy Bloom, formerly signed to Timbaland. She showed him the visual to her powerful ballad "Race Jones" and Timbo was hooked ever since.
"He was like 'Yo! You need to be on this new show Lee Daniels is doing for FOX'," she recalls. "I was like 'Okay' but you know, I didn't think really too much of it. The next day, Timbaland called and said, 'I showed [Lee] "Race Jones" and he was like 'Yo where is this girl? I need to see her, I want to put her in Empire!' Then Lee connected with my manager and it's been history since then."
On the show, Bozeman plays Veronika, the soul siren signed to Empire Records. New to the acting world, Bozeman says it was an experience sharing the screen with Terrence Howard and Taraji P. Henson. "Terrence just embraced me immediately. Taraji embraced me immediately and just said 'You better be ready for this girl because this is going to be out of here!' Everyone on the set was just amazing," she says.
On the music front, Bozeman finished two albums last summer and will be releasing them both this year. Before her solo debut Music is My Boyfriend drops this summer, her collaborative album with Timbaland, Opera Noire, will arrive late February/ early March and is, what she describes, "so powerful it'll hit the [music] industry in a way it's never been hit before." -VIBE
website  facebook  twitter  instagram 
---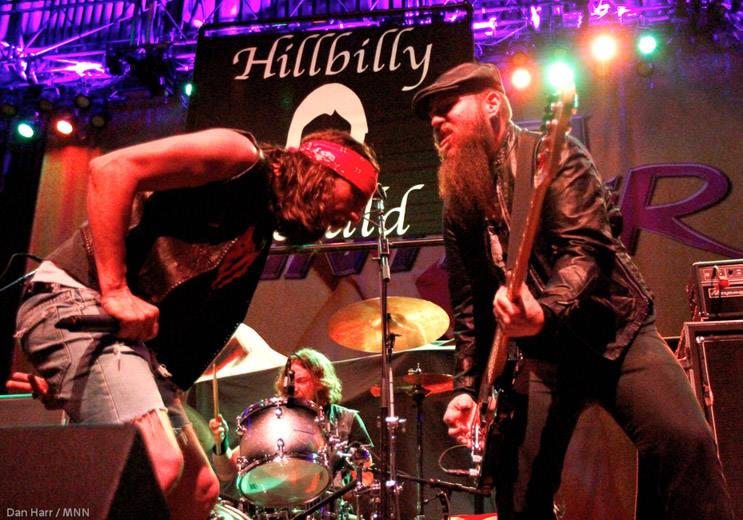 HILLBILLY HERALD
Staying true to Rock n' Roll, Hillbilly Herald is bringing back THE SHOW with in your face guitar slingin',raspy voiced singin', drum ringin' rock n roll!

With Jimmy Herald on vocals, Adam Wolf on bass, Hawaiian Brian on guitar, Mr. Louie "Seabiscuit" Riel on drums, and introducing Gary Martin on guitar!

"Rock n Roll is gonna get the shot in the ass it needs when everyone sees and hears what Hillbilly Herald is all about- REAL ROCK n ROLL AT IT'S FINEST"
TOMMY CLUFETOS
(Drummer of OZZY OSBOURNE)

Hillbilly Herald
Has Packed'm In!
Chewed'm Up!
And Spit'm Out!

So.... If It's ROCK YOU WANT!!!
Come On!!! Get Some!!!