The Hunnypot 2015 Holiday party went off with a bang; Hot Tub Johnnie played some Hunnypot favorites. Cameron Parkins stops by to showcase his Hit City USA imprint and spun a DJ set showing their diverse catalog. After a great performance and interview with The Anti-Job, Hot Tub Johnnie sat down with Kosha Dillz in the hot tub to discuss the history of the Hunnypot Hanukkah Party and their favorite Kosha tracks. DJ Hot Tub drops a few more tunes before The Milky Way and Kosha Dillz smashed the stage. The last live performance of the night, Super funky Tropical Nasty brought the house down for longtime and first time hottubbers alike.  Diwon closed out this years holiday party and the Sephardic Music Festival with his selection of hip hop/party classics.  12/14/2015 
---

CAMERON PARKINS (HIT CITY U.S.A. DJ SET)
Hit City U.S.A. is an indie record label co-founded by Cameron Parkins and Colin Stutz in 2008 as a DIY means to release their own music. Releases include Lord Huron, PAPA, Shy Girls, Superhumanoids, Astronauts, etc. and more.
Cameron Parkins slips in the Hot Tub for an interview and will host a curated listening session featuring some of his favorite tracks.
---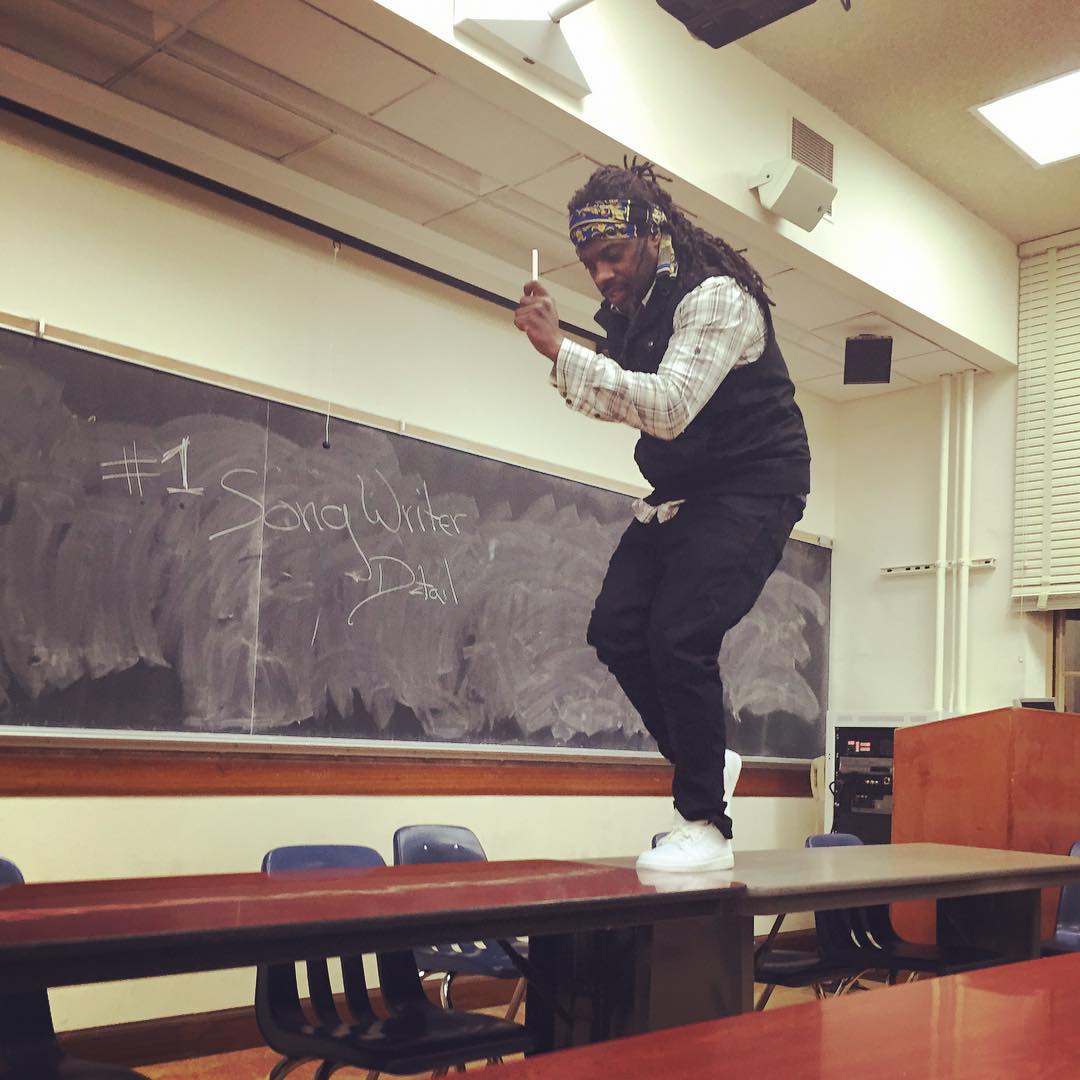 DETAIL
Noel "Detail" Fisher has been behind the scenes crafting the biggest hits for Beyonce, Lil Wayne, Nicki Minaj, Lil Wayne, Jennifer Lopez and more.
Producing for those household names got him his first big hit with 2011?s "How To Love," which established Detail as an artist who can do more than just create a hot beat. His songwriting and hookcraft abilities have helped him emerge as one of the biggest and most well-rounded talents in hip-hop today.
Detail was first known for being a co-executive on Ray J's Raydiation, which was his first major contributions on an album. However, times have changed for the Detroit, MI native, who is currently working in the studio with the likes of Jay-Z, Drake and Beyonce?.
"When you're in Detroit there's nothin' to do. There's no opportunity" Detail explains.
"All of the record labels left, and it's just been a desert. All I could do was ,sing, play the piano and write. I came up from that era of just tapping into all genres of music. It's not different than having a house and pulling in the person that does the air conditioner and the person that does the plumbing;' that's what I'm doing with my music. It's a household and I'm connecting with the best people to make that happen."
With production in the works for Jay-Z, Enrique Iglesias and more, Detail is slated to not only be one of the most talked about names in music, but will be defining the sound of our modern generation.
---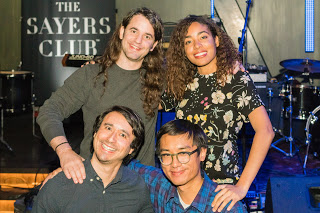 THE ANTI-JOB
The Anti-Job are a Los Angeles based indie-rock band. Founded in 2009 at Vassar College in New York - Amanda Jones (vocals and guitar) and Martin Lopez-Iu (guitar and keyboard) formed the band bonding over their radical musical influences. Martin hails from a background of folk and Amanda thrives on noise, psychedelic and the avant-garde. Lee Harcourt (drums and percussion), brings a strong jazz background to the arrangement. Together they produce eclectic and powerful songs – surreal with a pop sensibility.
---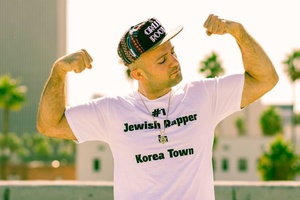 KOSHA DILLZ
Rami Matan Even-Esh (??????: ??? ??? ???-??), better known by his stage name Kosha Dillz, is an American rapper and world class improv artist that has recieved major attention for his dedication to success. He has played every kind of gig,ranging from shows with Rza of the Wu Tang Clan and Matisyahu, to the Legendary Yo Gabba Gabba childrens show. He is most known for his ability to improv in front of thousands of people an rap in hebrew and spanish combined.
---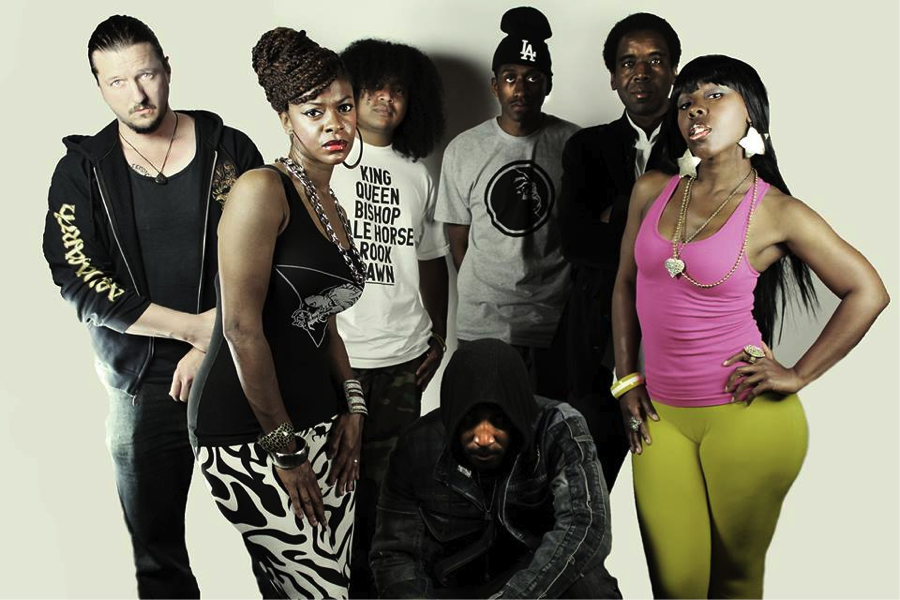 THE MILKY WAY
The Milky Way is an electronic hip-hop band and artist collective. Members Sum, Sir Ian Dangerous, Sno Leopard (a two woman performance duo), DJ Jawa, Mat Mega & Taurus Hamilton came together in 2008 to begin making "free-thinking hip hop" together around Los Angeles, California. They are not to be missed!
Facebook - SoundCloud - Twitter
---
 
TROPICAL NASTY
A rebirth of 60s and 70s era rock and Reggae with three part harmonies and a youthful abandon that renders authentic versions of Jimi Hendrix tunes as well as an abundant collection of originals that sound like Jimi could have written them - Tropical Nasty is pure rocking groove. Their influences include Miles Davis, Stevie Ray Vaughn, Bob Marley, The Meters, Southern Culture on the Skids, the Who and of course Jimi Hendrix, and they dip into all of the above.
Dave Tepper is a young master of the guitar who enthralls audiences with his rapturous solos and beguiling stage antics reminiscent of his rock mentors. Myke Anthony and Collin Bunch are a rock solid rhythm section that hold this creative spectacle together and give it motion. Hold on to your hat – the journey is just beginning.
Facebook - Twitter - Instagram - SoundCloud
---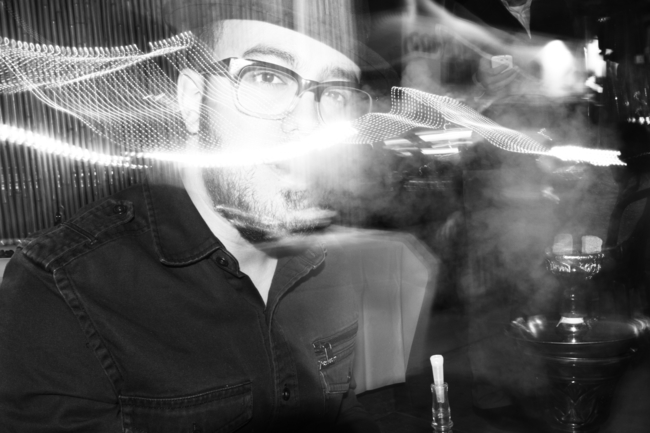 DIWON
Diwon is a global artist. He's known to Los Angeles audiences for his mix of Middle Eastern samples and Baltimore club beats. He is renowned worldwide for his remixes of pop acts like Lana Del Rey and The XX. On the inside, Diwon has the heart of a true-school hip-hop head. A prolific producer, Diwon releases a clutch of albums every year under his production name, Diwon as well as his bands, Bonhom and Dreams in Static. Diwon has been highlighted on MTV for his blend of hip hop and dancehall. Most recently MTVu featured his single "The Takeover" starring Andy Milonakis, which TV Guide recently highlighted as "What's Hot." 2DOPEBOYZ & Vibe Magazine's allhiphop.com have also presented Diwon for his rap flips of 80?s inspired sonics. The DJ Booth dubbed him a 'buzzmaking beatsmith', URB said "Diwon is something else…in a profound kind of way", calling his sound titillating and 'juicy for the ears', while The Village Voice described his producing as 'adventurous and banging'. Diwon has been featured in countless publications and TV programs including the New York Times, CBS, and BBC World News. His slamming live sets include a diverse mix of singers and live musicians, creating an unrivaled festival vibe with an explosive blend of world music, hip hop, and electronic sounds. Like Kanye or Godard, his work takes you through the emotional space of the artist.