Once again, we bring you Hunnypot Live from the Mint LA! For this fine show we had a great time with a few guests and interviews. The one and only DJ Hot Tub Johnnie set the night off with a few Hunnypot classics from Louis Prima Jr. and Hillbilly Herald. The infamous rave photographer, Michael Tullberg joins Johnnie in the hot tub to talk about his book, Dancefloor Thunderstorm, which chronicles the early rave scene from (year - year). having worked with legendary names like Insomniac, Carl Cox, and Daft Punk, Michael has a lot of interesting stories. Larry Malinconico stopped by for some good music, good weed, and a great DJ set. Ketiana and Deez Nuts serenaded us with their soulful mix of funk. Up next the dream-pop outfit, Waterbed as always wowed and amazed. Privet Earth took us on a acoustic psychedelic rock journey and brought out legendary PINK FLOYD Saxaphonist SCOTT PAGE to sit in. From there Big Sir Loon flipped the Hip Hop switch and Spencer Brown carried us to the finish line. What a 2015 closer!  12/28/2015

MICHAEL TULLBERG (DANCEFLOOR THUNDERSTORM, INTERVIEW)
Noted L.A. Photographer and acclaimed electronic music photo journalist Michael Tullberg's New Imprint 5150 Publishing Releases Debut Book DANCEFLOOR THUNDERSTORM: Land Of The Free, Home Of The Rave...
The book is Tullberg's visual and written account of the glory years of the American underground electronic dance music scene, better known as the rave scene, largely focusing Southern California's extremely vibrant, exciting and trendsetting rave community.
During the time period covered in DANCEFLOOR THUNDERSTORM (1996 – 2002), Tullberg extensively photographed the rave scene for most of the country's major dance music magazines, including URB, Mixer, BPM Culture and others. His work also crossed over into the mainstream media, including Rolling Stone, SPIN and the Los Angeles Times, and internationally in DJ Mag and Mixmag, at the time when raves thrust electronic music into the national spotlight and laid the groundwork for today's incredibly successful EDM festival circuit.
DANCEFLOOR THUNDERSTORM: Land Of The Free, Home Of The Rave is a photography-heavy book that gives the reader unsurpassed access into the American rave nation at its heart—Southern California. The book contains hundreds of Tullberg's dazzling photographs from the early days of classic raves like Electric Daisy Carnival, Nocturnal Wonderland and Dune. It features some of the most famous and influential electronic music artists at their peak, including Paul Oakenfold, Moby, Fatboy Slim, The Crystal Method, Carl Cox, Massive Attack and many more. It also has reproductions of several of Tullberg's vintage live reviews, rave memorabilia, and interviews with classic rave DJs like Christopher Lawrence and Sandra Collins, providing the reader with the ultimate rave insider experience in a 300+ page volume, the very first book of its kind in the United States. Available for online purchase at www.dancefloorthunderstorm.com
---

LARRY MALINCONICO (PEN MUSIC DJ SET)
Larry is PEN's Manager of Synch Creative & Copyright. Larry cut his teeth in the film & TV Music world as the 2nd assistant to composer Christopher Lennertz, where he assisted on various projects. After Mr. Lennertz, he handled Creative Licensing and Administration for Brand X Music, a production library for motion picture advertising. In 2010, he began working as an independent music supervisor for various documentaries and low budget productions, including Harmony (about HRH Prince Charles) from Academy Award®-nominated director Stuart Sender. Larry is a member of the Association of Independent Music Publishers (AIMP) and the Production Music Association (PMA).
---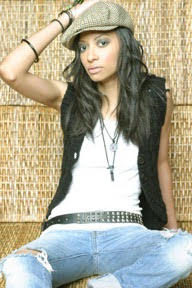 KETIANA
"As a little girl, I remember sitting in front of the television screen, watching Whitney Houston's music video for the song, I Want To Dance With Somebody. I was in total amazement, and as she sang, "...and as the night falls, my lonely heart calls", chills surged through my whole body. At 3 years old, I remember thinking to my self, "I wanna do THAT!!!"  I've been chasing that dream ever since. 
Whenever I found the opportunity to sing, to dance...to perform, I was there without hesitation. For me, every  moment of radio play became an excuse for  an impromptu, solo music video, which, of course, drove my mother insane. She would ask, "Kiki, who is this singing on the radio right now?". I'd reply, "Ummm...it's Michael Jackson", and she'd say, "Good, let's let HIM sing it then, shall we?". There was no denying I had caught the entertainment bug".   ~Ketiana~
Born the daughter of two young parents, both performers in their own Reich (Her mother, a Creative Artist /Dancer; and her father, a Song Writer, Singer and Pop-lock Dancer), one might say entertainment ran in the blood. At age 3, her mother married her step-father (A U.S. Marine), which would be the premise for the following two decades raised in the Military Family lifestyle; moving every three years, but primarily residing in Southern California until the age of 10, when her step-father was relocated to the island of Oahu. Prior to moving to Hawaii, Ketiana had only experienced the basics of music theory, learning  to play the flute in her elementary school band.  When she moved to Hawaii, music seemed to be a big part of the culture, and they had classes and after-school activities available to take full advantage of. She began to learn piano, joined the school's choir, glee club, and community theater. She also performed in many talent shows and showcases. There, is where she would hone her skills and expand her musical influences. She returned to the mainland at the age of 14 with a greater appreciation for music and the confidence to pursue her dreams wholeheartedly. However, at this point in life, turmoil made its appearance within her family and personal life. In the midst of the storm, she found comfort in writing her own songs. 
At age 19, Ketiana went on her own and headed straight for the stars. She packed all her belongings and moved to Hollywood. Wasting no time, she began auditioning immediately, being featured on films, commercials and television shows like Date My Mom, Next, 12 Corazones, American Idol, X-Factor, Making the Band 3, The Bad Girls Club Reunion, TRL, Dreamgirls, Punkrose Shoes, LATalkLive,  and many more!
Recently, Ketiana was featured on songs for hiphop artist Aone and many songs for RealProduktRecords Artist, Philo.  Currently she will be  releasing her debut EP, "Dirty 30", in spring of 2016: A combination of Neo-Soul/R&B/Pop tracks written about the 30-year life-journey she took to becoming the talented woman she is today.
Website  Twitter  Facebook  Soundcloud  Instagram
---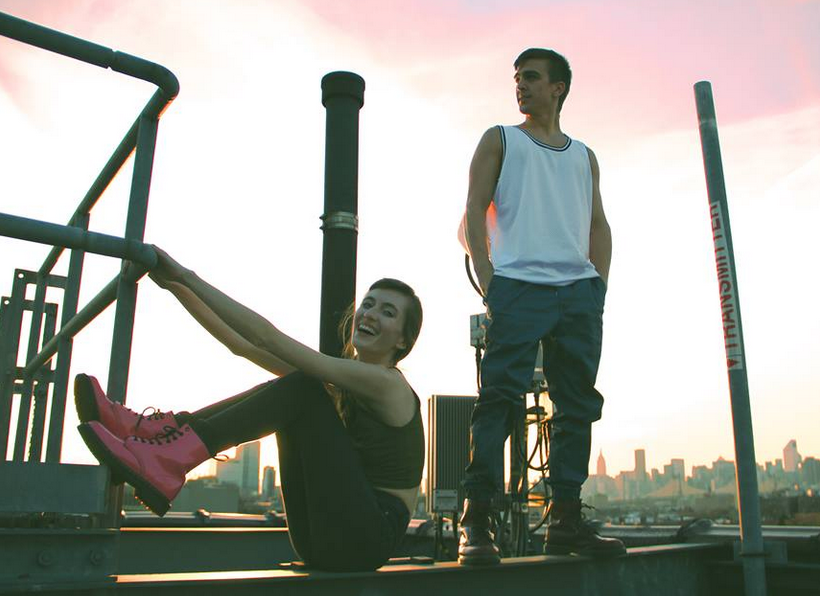 Waterbed
Waterbed invites you into their vibrant world, where sing-along melodies bounce atop booming drums, climbing constellations of bubbling synthesizers and noise. producing, writing, composing & designing all within WATERBED, members Chad and Cat create an energy all their own, sonically and visually. They are currently writing their debut album while performing new songs in their energetic live.
 Soundcloud - Twitter - Facebook
---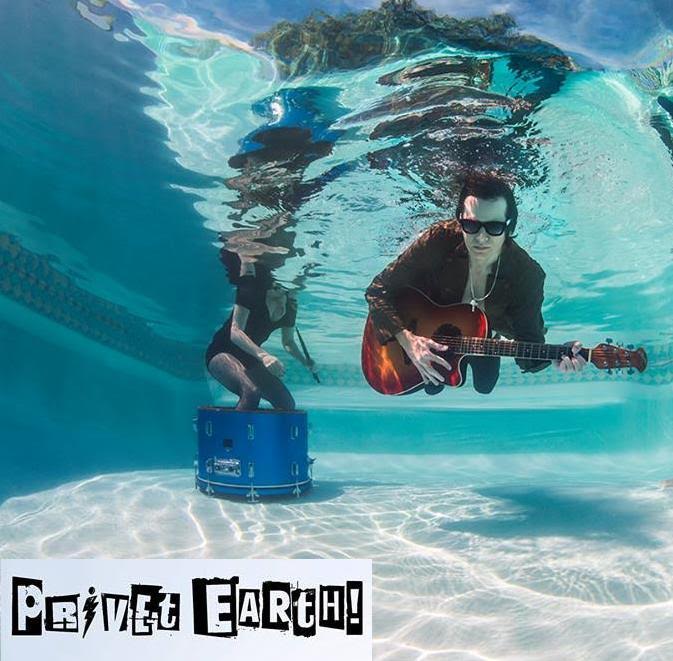 PRIVET EARTH
Imagine a love child of "Queen" and "Guns and Roses" being reborn in the fresh snow drifts of Russian winters and flown into the modern alternative land of White stripes, Foo Fighters, Awolnation and Dead Sara.

Here comes the band who American music critics are already calling "a savior of rock music". Here comes PRIVET EARTH! With a growing following on both sides of the Atlantic ocean, Grammy ballot for Best Rock Song and Best Rock Performance and Top 10 Reverbnation ranking in the World, PRIVET EARTH! is ready to take on the Universe. Don't miss this special holiday performance with special guest Scott Page, the legendary saxophonist of Pink Floyd.
---

BIG SIR LOON
In the last ten years Big Sir Loon (BSL) has recorded 11 albums and produced 26 music videos. Big Sir Loon went from Gangsta Rap lyricist to a self made song writer, producer, manager, under ground hit maker, and graphic design artist. BSL has been working hard to land a major-label recording contract and ultimately a successful solo career. Big Sir Loon paired years of hard living and closed doors with creativity, beats, life changing situations, old/new school raps, and self-motivation. BSL directs and films his own videos and loves being independent. After all the unsuccessful attempts to become a signed artist, BSL still drops underground albums and still fights for a spot in the limelight with his latest hit The Difference on MySpace and YouTube, his status as an indie artist continues to grow. BSL is a current graduate of Platt college and has a degree in graphic design and produces his own album from lyrics to cover art. Big Sir Loon is a star shinning in his own corner of such a large universe. You can download and listen to BSL's music online at iTunes, Myspace, Facebook, ReverbNation, MOG, Spotify, Last.FM, and a host of other online music sources.