Boy oh boy, we had one hell of a show! A stacked line up with good times rollin' all throughout! Our resident DJ Hot Tub Johnnie open with Bowie's posthumous single, then dropped classic old and new. Guest DJ Bryan Bonwell popped into the Hot Tub for an interview and a bumpin' "get to know me" DJ mix for everyone to party to. After that the illusive Adam Finkel a.k.a. Alek Fin took a seat in the hot tub to talk about his new EP and live show. Red Bull Records brought in New Beat Fund who packed the house full of people and killed it on their Hunnypot return. Alek Fin's entrancing set plus LACES signature sound made for an incredible night. The always amazing Polaris Rose WOWed us and last but not least, the return of Diwon and his brother from another mother, Brooklyn rapper ePhryme. Heavenly times indeed.  1/25/2016
Artist info...
---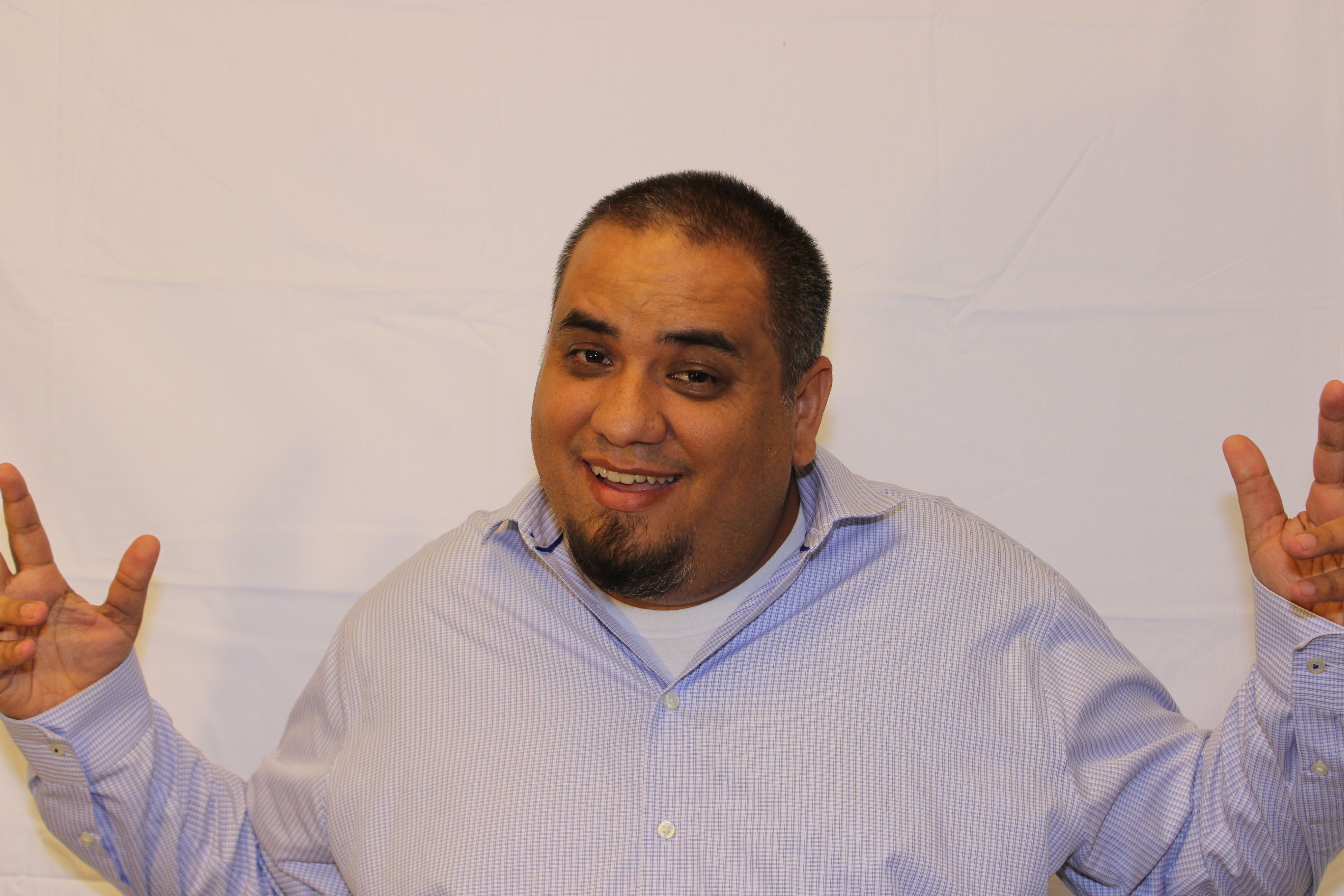 BRYAN BONWELL (SPIRIT MUSIC GROUP GUEST DJ SET/INTERVIEW)
Bryan Bonwell speaks the language of music—and communicates as naturally and effectively with the music makers as the music users.  That unique talent has enabled him to carve a niche for himself as a successful music supervisor in the extremely competitive and challenging LA film and TV music world.
Bonwell's career began as an intern at Dilbeck Entertainment, and upon finishing his internship, Michael Dilbeck gave him the opportunity to stay on as a full time employee. While at Dilbeck Entertainment he worked on and has been credited as Music Consultant, Associate Music Supervisor, or Music Supervisor on an impressive list of wide release feature films, including "The Waterboy," "Big Daddy," "Scary Movie," "Little Nicky," "Deuce Bigalow: Male Gigolo," "Deuce Bigalow: European Gigolo," "The Master of Disguise," "Joe Dirt," "The Animal," "Anger Management," "Mr. Deeds," "Dickie Roberts: Former Child Star," "The Longest Yard,"  "50 First Dates," "Grandma's Boy," "I Now Pronounce You Chuck and Larry," "Strange Wilderness," "Benchwarmers," "Grown Ups," "Just Go With It," "Jack & Jill," the up and coming "That's My Boy," and "Grown Ups 2".  He also has worked on the TV shows "Freaks and Geeks," and "Undeclared." 
Most recently he has gone out on his own and has supervised the indie movie "The Frontier," which was just picked up for distribution, as well as documentaries "Ivory Tower (CNN)," "Thought Crimes: The Case of the Cannibal Cop (HBO)," and just wrapped "The First Monday In May" featuring Rihanna.  He is also finishing up on the Happy Madison/Netflix movie "The Do Over."
Bonwell is also a songwriter himself—and has co-written countless songs for film and television.  He's co-owned BZEE ROC Music Group, LLC since 2005, a music publishing company in which has worked with select talented songwriters to assist in getting placements in film and television. 
From the very inception of BZEE ROC in 2005, Mark Fried and Peter Shane (Spirit Music Group) took a chance and saw value in the catalog and ears of Bonwell and began to administer the catalog.  It has been a very successful pairing both in business and personally.
In 2014 Spirit Music entered into a JV with Future Hits, a one-stop easy clear brand.  Spirit was looking for the right person to look out for their interest as well as build a high quality catalog from scratch, and Bonwell was Spirit's natural choice.  Later in 2014 about 6 months after Future Hits was off the ground and running, Bonwell was brought in to work in the new Spirit Music LA Office alongside David Renzer to also work the Spirit Catalog.  Today he juggles working both catalogs as well as finds time to still work with the Happy Madison team.  
No matter how much work he has to do, or how crazy things can get.  Not a day goes by he doesn't realize how lucky he is to be in this industry doing what he loves to do and working with such talented and amazing people.
---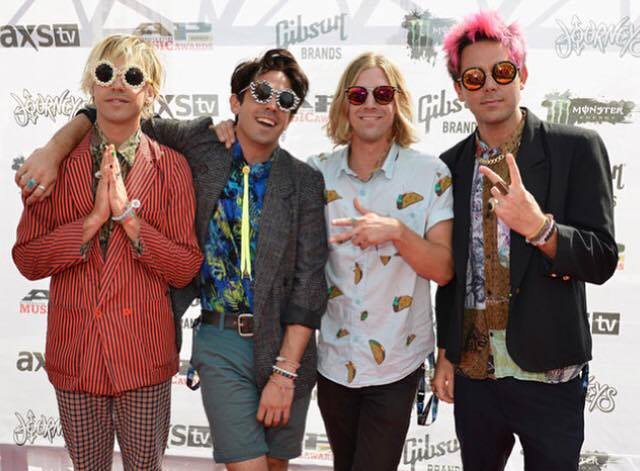 NEW BEAT FUND
New Beat Fund birthed when a piggy bank with the words "New Beat Fund" encrypted on it was catapulted into the facade of a corporate building. No joke. Somewhere in that transaction it became apparent a jar full of "fuck you's" and "I owe you's" would no longer lend it's help to an artist. So we started our own fund; no debts to the bullshit, just a direct deposit from your's truly and the people who vibe what it is we're doing. And what exactly are we doing? We're letting our music run free, streaking down the beach, nuts hangin' in the Cali breeze, smokin' Cali trees. We shimmy shimmy to the sounds of the Timby, some Red Chili, Slim Shady, and one Foxy ass Lady. Reppin' real music flowin' from an honest place. Keepin' true to who we are, how we're feeling, what we're seeing around us and the way we react to it. Everything New Beat Fund is done 100% by New Beat Fund. Burnie Baker, Fat Snapz Lalib, Buttonwill McKill, and Silky Johnson. No need for specificity. So vibe some tunes, whether you're coolin' with your gurl or partying with your friends, this is for you. Have a good time, that's what we're doing.
Website  Facebook  Twitter  Instagram
---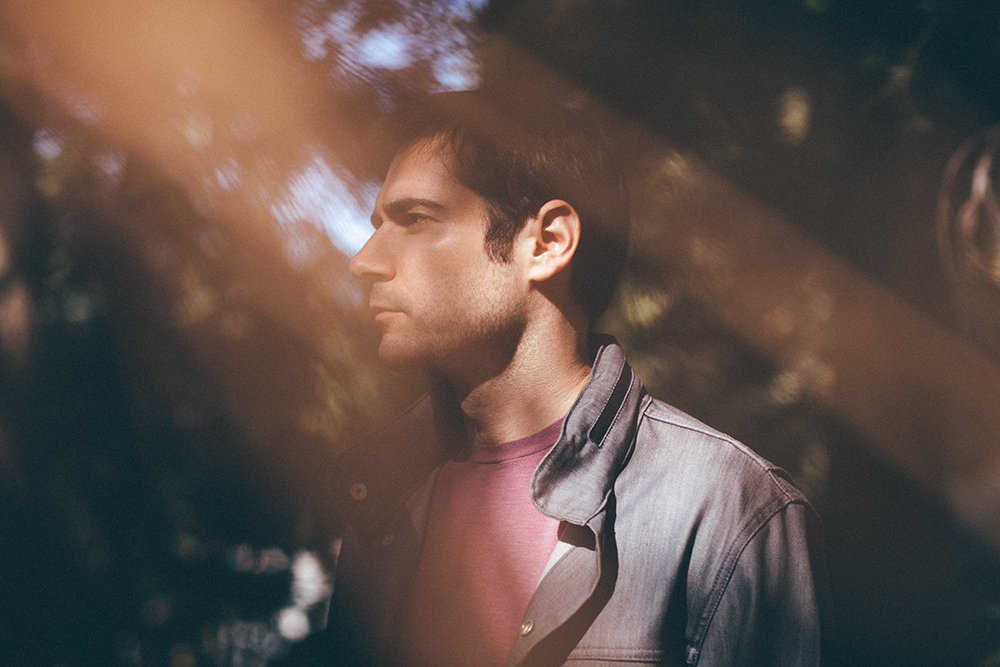 ALEK FIN
ALEK FIN is the moniker of the Los Angeles, CA based electronic musician and producer Adam Finkel. He has been releasing remixes and tracks since 2010 when he was named winner of the Philip Selway of Radiohead's "Beyond Reason" Remix Contest. After the release of his debut single "Waiting Like A Wolf" premiered via Jay Z's Life + Times in late 2012, the project went onto to see radio play on BBCR1, KEXP, KCRW and would follow with the debut of his Mull EP on December, 1 on Pigeons and Planes. Since the release of "Mull" in 2012, he has been featured on several collaborations with producer Robot Koch under Berlin label Project Mooncircle and released a series of remixes for LA label Roll Call Records. October 9, 2015 his sophomore EP "Án Mynda" premiered via Pop Matters featuring performances by Robot Koch and Moscow based producer Galun. The band made their Hunnypot debut in 2013 and blew everyone away, we're thrilled to have them back.
Website  Facebook  Twitter  Instagram
---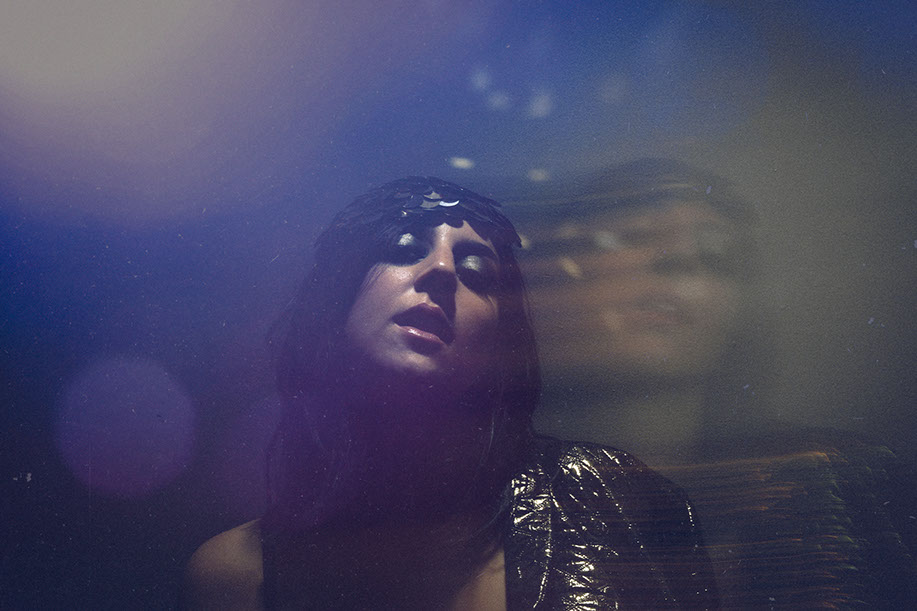 LACES
LACES is Jessie Poland (SONY/ATV) and the inspired DJs and Producers of her generation. LACES creates dark, electronic-infused pop music, and exists to engage artists and consumers in a pop-culture themed, musical movement.
 Jessie Poland (SONY/ATV) is an artist and songwriter best known for her work as Charlotte Sometimes. Her debut album, "Waves and The Both of Us" was released on Geffen Records in the Spring of 2008, earning rave reviews en route to the top ten of iTunes, as well as recognition as one of VH1's "You Oughta Know" artists and one of Alternative Press' "100 Bands You Need To Know." In 2012, following extensive tours with such renowned artists as Gavin Degraw, We The Kings, Train's Pat Monahan, and Butch Walker, Jessie earned a spot amongst the 24 finalists on Season Two of NBC's "The Voice," wowing the reality competition's four judges — all of whom turned their chairs around based on the sheer power, grace and uniqueness of Jessie's voice.
Website  Facebook  Twitter  Instagram
---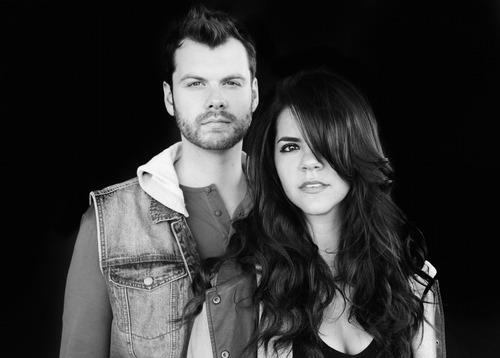 POLARIS ROSE
"Handled with taut precision, the 20 minutes that encompass OceanSongs; veer in different directions, even if functions as a cohesive whole - songwriters Peter Anthony and Madelynn Elyse have an undeniable chemistry as they craft their pop-infused melodies, which can at times be simple and elegant and other times dynamically complex with an almost progressive slant"
— Juan Rodriguez, Arena Magazine
Polaris Rose is a Los Angeles Alt Rock duo comprised of Peter Anthony and Madelynn Elyse. They emerged onto the LA scene in the Fall of 2013 with the release of their debut EP, "The Moon & its Secrets" and their sophomore EP, "OceanSongs". Their sound has been described as being "paved with soaring melody, excellent musicianship and a progressive music fusion that crosses over into jazz, metal, alternative, classic rock and pop (RippleEffect.com)." The duo's debut full-length "Telescopes" was released November 11th, 2014 to immediate reviews. The 10-song album put Polaris Rose onto Music Connect's list of HOT 100 Live Unsigned Artists. Polaris Rose is currently recording their 2nd full-length, titled Ocean Blue, Velvet Skies.
Website  Facebook  Twitter  Instagram
---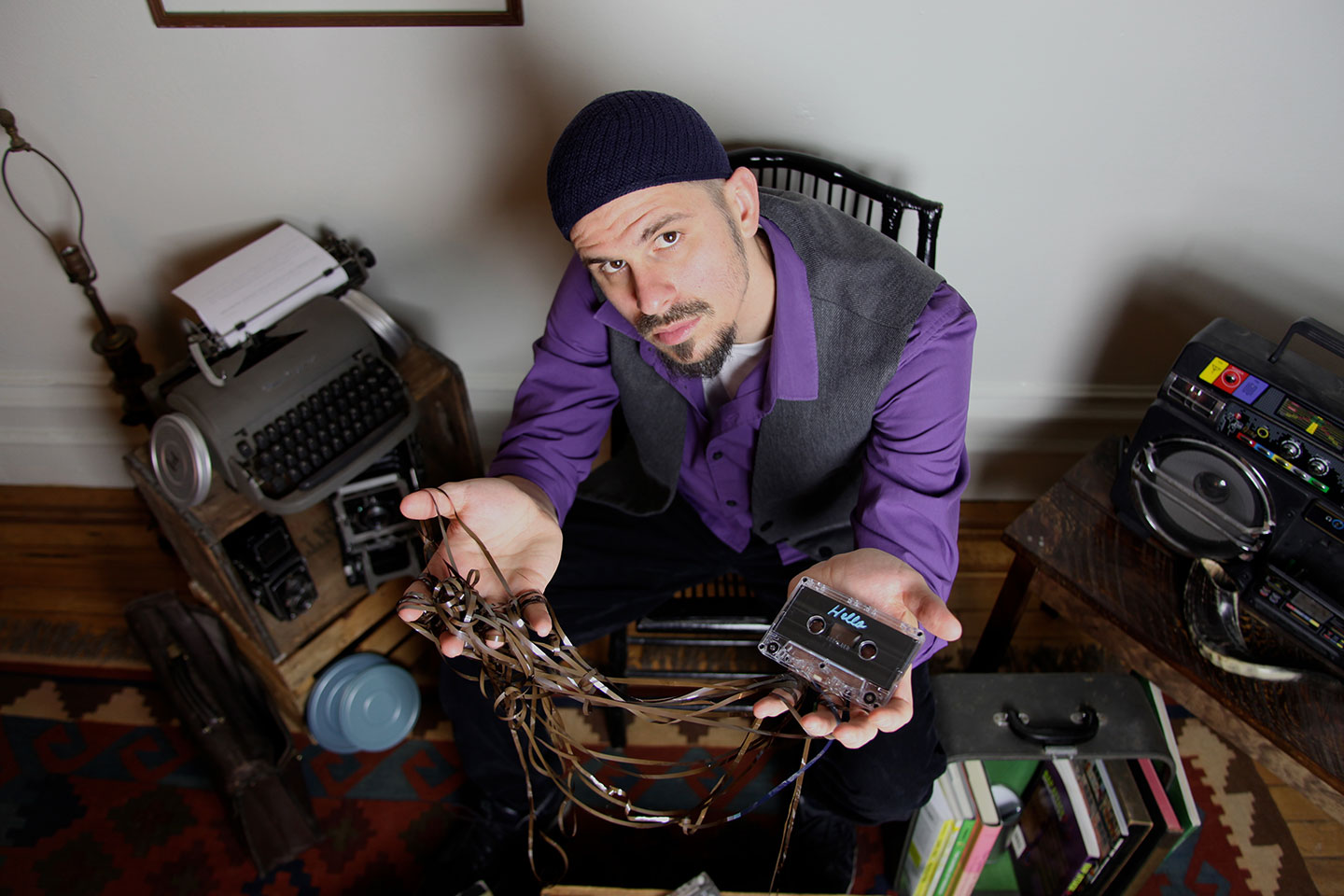 EPRHYME & DIWON
Eprhyme is a Brooklyn based MC with deep roots in the west coast underground. His blend of universal b-boy poetics and personalized rap polemic combines in a rare formation of boom-bap indy-hop that speaks to hardcore hip hop heads and serious music lovers alike.
During the past 10 years, Eprhyme paid dues in Olympia, WA and Brooklyn, NY as a hip hop and Jewish community organizer and educator, promoter, booking agent, and artist, releasing more than 10 albums. He approaches each project with a curator's touch, utilizing "a cross-continental perspective to shake his sound free from distinctions, embracing many instruments, rhythms, and textures with a jazz-man's ear for bringing the disparate into harmony".