Rah Rah Ree, Kick 'em in the knee! Rah Rah Rass, kick 'em in the other knee!  Lets give it up for another homecoming game quality Hunnypot Live! Show. 

Ryan Taalbi started the event with his smooth on air introduction and commentary.  John Anderson quarterbacked from the start and threw pass after glorious pass of musical touchdowns. Our guest DJ Marko Desantis brought his special teams skills and gave us a 100 yard sprint of his rich musical history and tastes.  

Bronson Wisconsin delivered #1 draft pick level Americana music and performance, Denmantau brought us unique futbol style all the way from Germany, Groove Martini played a halftime show worthy dance music set, Swerve played killer defense and scored with the audience and Veronica Loren victory danced and sang in the end zone and nearly got flagged. Bri & Jaz got drafted to provide their DJ stylings between sets and rocked the dance party late in to the night.  7-11-16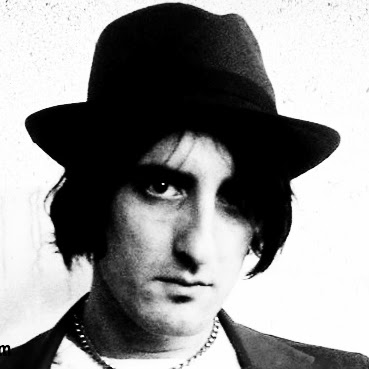 MARKO DESANTIS (SUGARCULT INTERVIEW/DJ SET) 
Marko DeSantis is a music professional best known as the lead guitarist and co-founder of modern rock n roll band Sugarcult, with whom he has toured worldwide and sold over a million records since launching out of Santa Barbara, CA in 2001. Sugarcult released three studio records which spawned hit singles such as; "Bouncing Off the Walls", "Pretty Girl (The Way)", "Do It Alone" and "Memory".   They've also released a documentary DVD, a live album, a "best of"/concert-DVD.
As a DJ Marko has played his eclectic mix at night clubs and special events all over America (NYC/Brooklyn, Las Vegas, Chicago, Austin, San Francisco, Los Angeles, etc); in Russia, Australia, Bahamas (311 Cruise), Mexico, UK, as well as holding down several week-long residencies in Tokyo, Japan.  Corporate event clients who have enlisted Marko's DJ services include:  Nike, Playboy, Vans/Warped Tour, GitHub, Blurb, Hard Rock Hotel, Hurley, Deckers/Teva, etc. Marko also writes songs, composes music for film and television, and does artist development coaching for other artists.
As an educator, Marko is currently an adjunct professor at several top music colleges (MI, LACM & Citrus), where he lectures on music business, artist development, songwriting and the new music industry.  He has been an invited guest speaker & panelist at SXSW, New Noise Fest, Taxi Road Rally, Kenshu Japan, UCLA, Camp Jam/Power Chord Academy, etc
Twitter  LinkedIn  Spotify  Instagram 
---

BRONSON WISCONSIN
Bronson Wisconsin is a tasteful collaboration of Alt-Country, Indie-Rock, and everything in between. Growing up as one of 9 kids in a musically diverse home, brothers Bronson and Preston was exposed to all the music they could handle and more than enough instruments needed to express themselves. Spending the long, cold Wisconsin winters the same way they spent the hot and beautiful summers, practicing their craft. 

After achieving success as the globally recognized latin duo, Taalbi Brothers, Bronson went on expressing a different side of himself as a singer and as a songwriter. What started out as a "one day one song" demoing session, quickly turned into "3 days, 6 songs" and before they realized it, the brothers had themselves their first EP as Bronson Wisconsin.

"That Damn Piano" is releasing on Friday, June 10th in Bronson Wisconsin's hometown of Madison, WI.
Facebook  Instagram  Wordpress  Spotify  Bandcamp
---

DENMANTAU
This five-piece German band has developed a unique genre that is now known as Bohemian/Dance Rock. Their new sound combines many different genres like folk, funk, jazz, rock, and many others. With the sound of a trumpet, acoustic/electric-guitar, keys, bass, and drums, the combo grooves together with sharp lyrics, expressive melodies and theatrical appearance. Their unique sound is centered around the trumpet, sealing the deal of a modern rock 'n' roll experience. 
Starting their world tour from Australia/New Zealand over to Europe and all the way to California, they choose Los Angeles as their new home base. Having self-produced their first ("Mess of Melodies") and second ("Street Pulse") EP in a professional recording studio, DenManTau released their most recent EP ("Busker's Philosophy) in 2013. They are ready to take on their conquest not only spreading their music across the world but also being the first band on the moon!
Website  Facebook  Twitter  Instagram  Soundcloud  Spotify  Youtube
---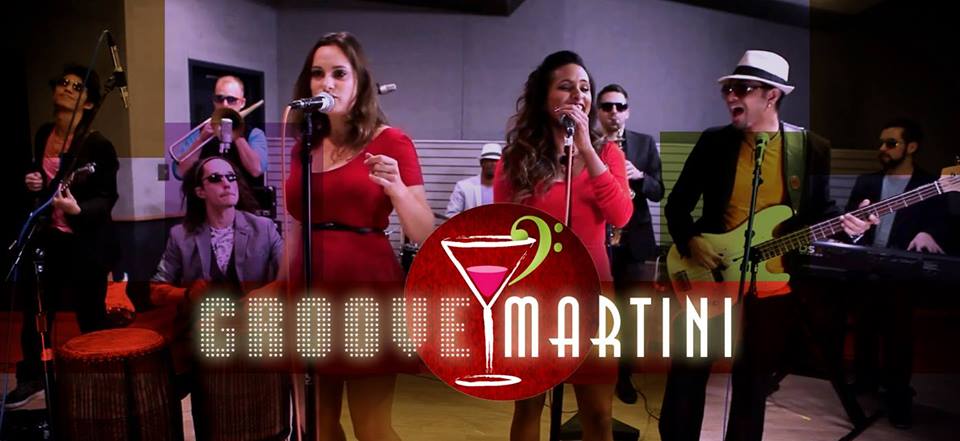 GROOVE MARTINI
Groove Martini is a 10 piece cover band, based in LA, comprising of some of the industry's hottest musicians today. They've got a great line-up of players, that includes a full horn section, percussion, backing and Lead vocals bringing the finest Top40s, Funk, Rock, Blues, Pop, RnB, Motown and Dance. Groove Martini recently open for Macy Grey at the Saban Theater. Who's ready to PARTY!

Members: Vocals - Suvi Suresh& Aiym Almas, Drums - Lemuel Clark, Bass - Nipun Nair, Guitar - Leo Goh, Keys - Avelino Ramirez,  Perc - Zach Nazar, Alto Sax - Brandon Valerino, Trumpet - Tristan Hurd, Trombone - Sean A. Shackelford
Website  Facebook  Instagram  Twitter  Youtube
---

SWERVE
Swerve is a four-piece indie rock band based in Los Angeles, CA. Crafting melodic, guitar-driven tunes, singer-songwriter Gregory Mahdesian leads the band with a vision of staying true to the foundations of alt-rock. Together with local musicians Casey Baird on drums, Ryan Berti on guitar and Brandon Duncan on bass, Swerve creates songs reminiscent of the Britpop and Grunge movements with a modern sensibility and a healthy dose of their Californian personalities. Swerve made their official debut last fall with a self-titled EP release which lent to rave reviews; "the band has quickly created a memorable sound," describes PureVolume. Swerve is currently performing locally while recording a second EP, expected for release by the end of this year.
Website  Facebook  Twitter  Instagram  Soundcloud  Spotify
---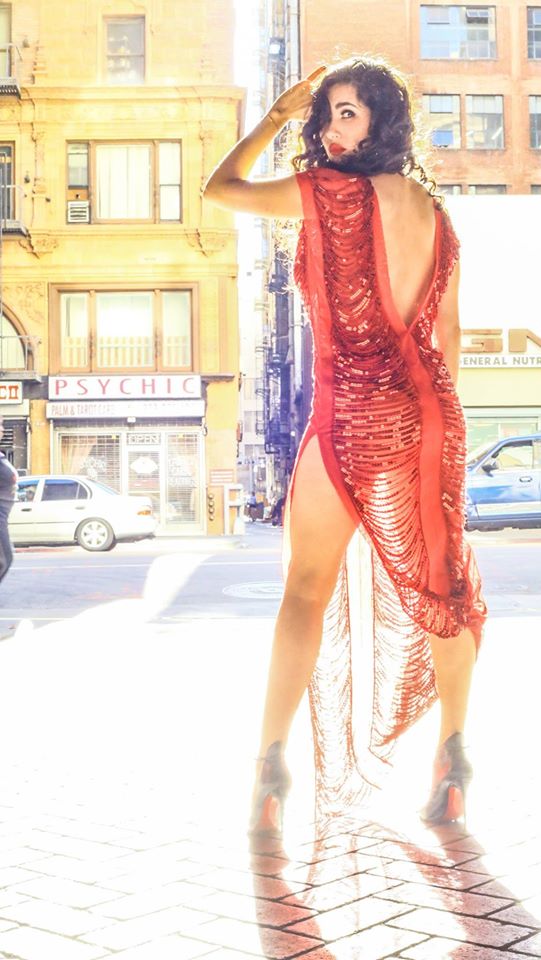 VERONICA LOREN
Star Five Thirteen actor and model, Veronica Loren, returns to the Hot Tub to again dazzle us with her musical prowess. I'm sure there will be a costume change or two and her band includes a full horn section, it's sexy time!