It's an uncommonly known fib that Malia Obama actually first smoked marijuana at Hunnypot Live!.  We don't have a photo of her imbibing because she was in mid booty drop twerk and out of camera range while Johnny, Jeff, Larken, Juice and Marvin were all smiles.
This week's broadcast was a slightly longer marijuana fueled booty drop.
Hot Tub Johnnie started the night by boiling the bong water Jacuzzi with flames of great music to start the party.  Our industry guest Reuben Sears gave us the epic soundtrack to a 40 minute movie trailer of his musical tastes.  Ora and The Molecule kicked off the live music with the aplomb of a star, Jennie Chapman turned the party in to a "yuke joint", Bloody Death Skull bashed our heads with "eclecticity", The Slit cut open a wormhole to another dimension and the Absurb weren't so unreasonable with their hard rock anthems.  8-8-16
Thanks, Obama!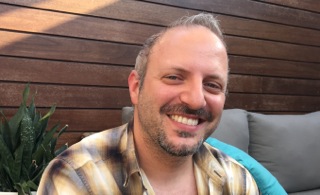 Reuben Sears
Reuben Sears can't stop telling people about music he loves. It started with mix-tapes for girlfriends in high school, transitioned into planning and DJ'ing wedding receptions, and finally landed him a gig as a music supervisor at Buddha Jones for movie, tv and video game trailers. He has worked on hundreds of campaigns over his 5 years at Buddha Jones including Jack Reacher: Never Go Back, Mike and Dave Need Wedding Dates, Bloodline, and Far Cry: Primal. In addition to theatrical campaigns, Reuben also co-music supervised the Blu-Ray creative content for the Warner Brothers films Man of Steel and Gravity. In 2014, he got to moonlight as Music Consultant on the independent film, The One I Love. Reuben loves Karaoke, baseball, car stereos and chocolate milk.  
---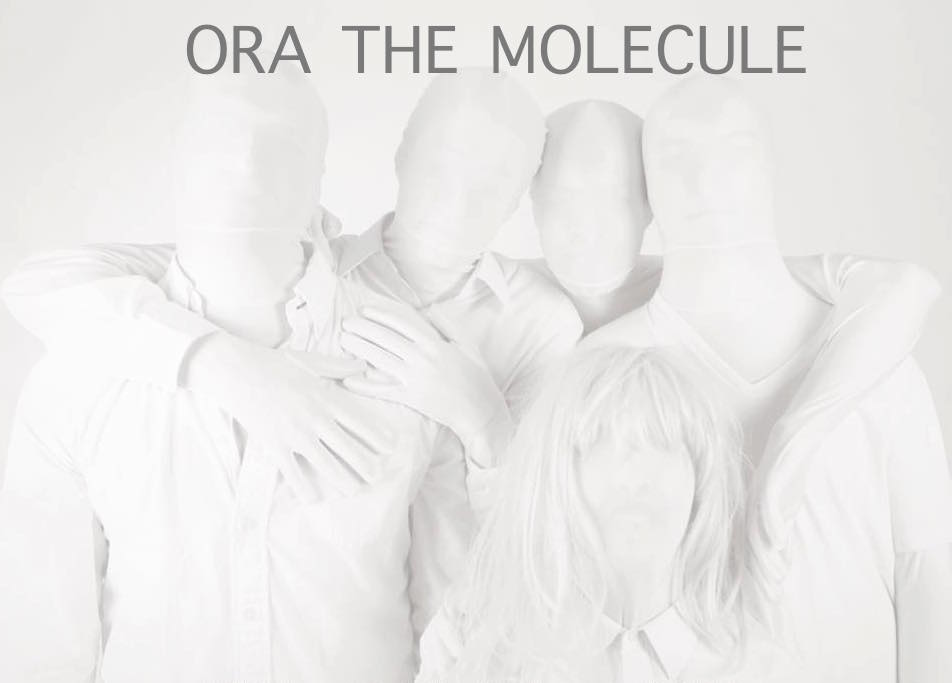 ORA THE MOLECULE
Ora The Molecule is a music collaboration between a Norwegian born singer songwriter and a Japanese born electronica producer. The band consist of 5 members, Henry on Saxophone, JJ on trumpet, Henry on drums, Nora vocal and keyboard and Ichiro on bass. They have released one EP and are currently in process of recording the first album
Facebook  Instagram  Soundcloud  Spotify
---
Jennie Chapman
Hailing from the North of England, Jennie Chapman currently resides in Los Angeles, California, consumed by Wanderlust.
Jennie's aim is to produce only the purest, most honest form of expression. Raised by a singer and a music management mogul, her influence is a mix of California folk and deep English powerhouse, drawing comparisons of Joan Baez, Adele and Lisa Hannigan.  She creates songs from the heart, never failing to leave a crowd silent.
---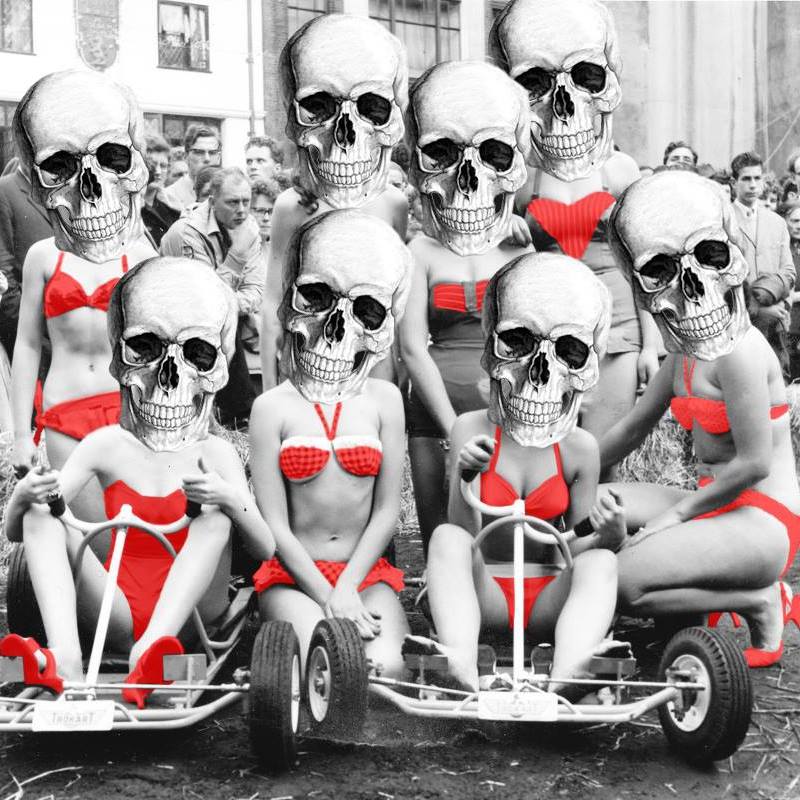 Bloody Death Skull
Despite the ominous name, Los Angeles band Bloody Death Skull is fiendishly adorable. Swirling together electrified ukulele, childrens toys, sound effects, and instruments over the classic chord structures that launched early rock and soul, BDS makes fun music rooted in the 50s & 60s with a punk mentality and surreal storytelling lyrics that (sweetly) break some taboos. Backed by a band that ranges from three to twelve members, Daiana Feuer sings about love, day dreams, the cosmos, animals, television, dead things, bad things, cute things, and being stuck in the mind of a teenager forever. Imagine The Shirelles meets Roky Erickson on a playground in outer space.  
Tumblr  Facebook  Spotify  Bandcamp
---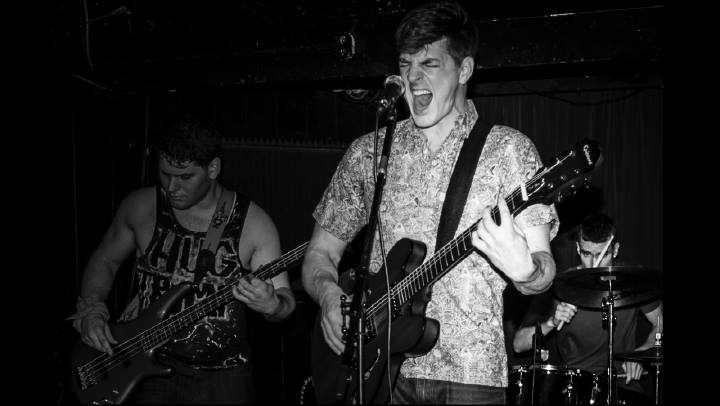 THE ABSURD
The Absurd was founded in Los Angeles, 2015, by Detroit troubadours Ben Foerg and Josh Loney under the belief that the most sure-fire way to financial success is through the currently booming music industry.

Under the name Ben Foerg & The Absurd, the duo came to Los Angeles in search of success and prosperity, instead finding poverty, loneliness and desolation. Just when all seemed bleak, a light at the end of the tunnel poked through and from it emerged disillusioned ex-Mormon drummer Colin Jensen. It was from this brew of contrarian personalities that The Absurd was born.

Though they steadfastly believe that genre distinctions are a false creation of the white male patriarchy, critics have described The Absurd as a psychedelic, heavy and melodic rock band that "makes you want to drop something heavy." Fans have described the band by saying "imagine that Pearl Jam and Bob Dylan had a millennial lovechild."

When asked how they would describe themselves, The Absurd was unavailable for comment.


Since their inception in late 2015 and the release of "The Trigger Happy EP" earlier this year, The Absurd have quickly risen from playing the darkest corners of the city's bar scene to some of the premier venues in Los Angeles and beyond. With an undying love of music, an unwavering skepticism of nearly everything and an unparalleled (and possibly unhealthy) ambition, The Absurd is rapidly becoming an LA staple worth raising a glass to. 
Soundcloud  Bandcamp  Spotify  Twitter 
---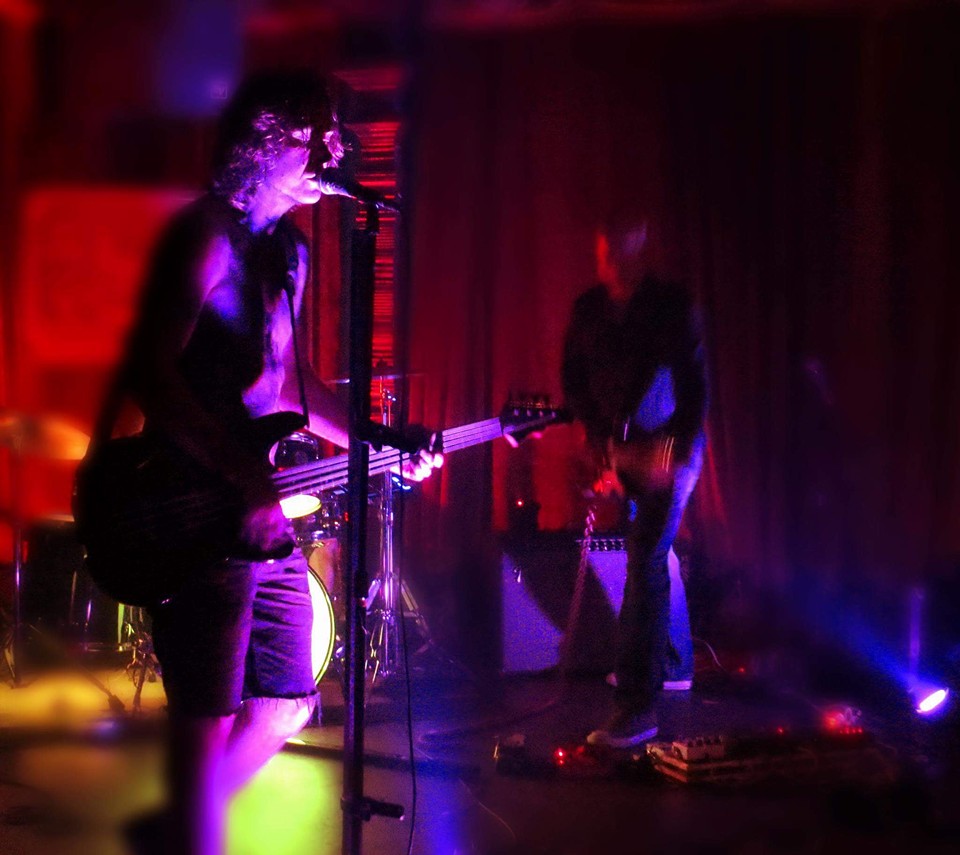 The Slit
The Slit is a fierce blend of aggression and angst packaged neatly in nuggets of throttling guitar rock; a tumultuous, pummeling titan, equal parts Black Sabbath and Led Zeppelin, with a psychedelic metal tinge and punk tendencies. Their tracks are exceptional, but you have to like heavy, grinding rock to appreciate it the whole way through.

The Slit is a band that combines elements of classic rock, metal, punk, grunge and psychedelia into a very unique style. They define what it means to fire on all cylinders all throughout their songs. But whether opting for maximum aggression or pulling back on the reigns a bit and dropping in an infectious melody, you would be hard-pressed to find a single moment of weakness.