The Olympics are over but Hunnypot Live! keeps delivering winning gold medal music.

Monday night was off to the races with a Hot Tub Johnny DJ set that vaulted our poles and and volleyed our balls. The marathon relay continued with our guest DJ Yvette Metoyer (SuperMusicVision) DJ set that brought in gold, silver and even bronze feels. Bevin Hamilton represented the "country" of Americana for a freestyle event, there was no equestrian that Lyrical Groove got all our hooves dancing, Madeline Spooner swung it out of the park with her electronic flavor sounds and Hot Sauce Holiday was so busy having fun and entertaining they forgot there was any competition.  8-22-16

-J. Gray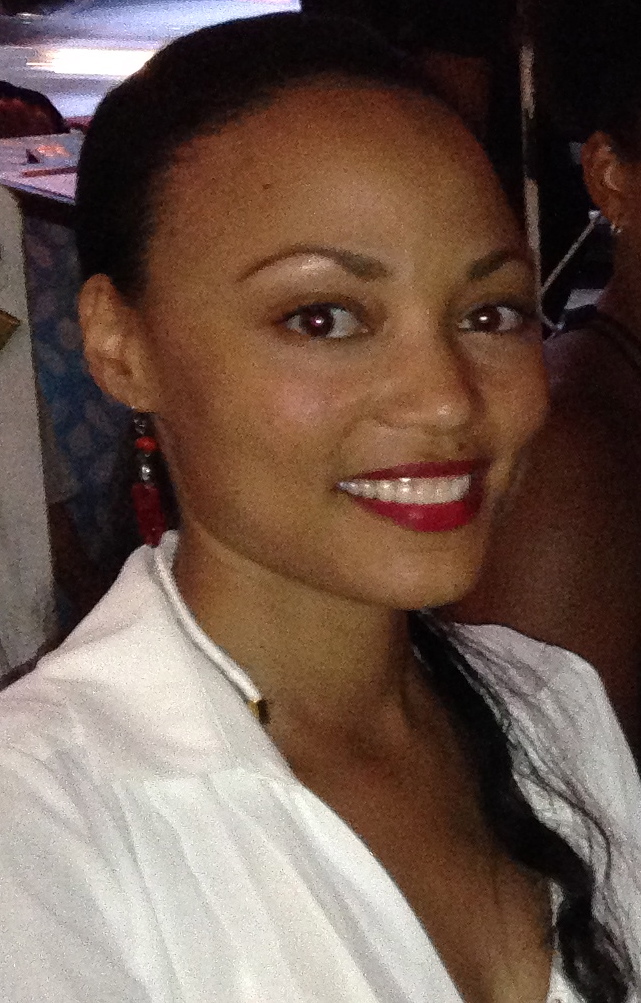 YVETTE METOYER (SUPERMUSICVISION INTERVIEW & DJ SET)
Yvette Metoyer grew up in sunny Southern California and spent many countless hours scoring life's memories by making mixtapes (yes, tapes) for her high school and college friends. Inspired by her love of music and TV at an early age, she pursued a career in television production after having graduated from Cal State Long Beach.
After having worked on several successful shows, including HBO's Big Love, a lengthy WGA writers' strike shut down all LA productions, and Yvette decided to take a music supervision extension course at UCLA, where she met one of the top music supervisors in the game, Thomas Golubic´. A one year apprenticeship with Thomas' company SuperMusicVision blossomed into a nearly ten year working relationship with exciting collaborations on multiple film & TV projects, including the Emmy award winning AMC series Breaking Bad, the zombie apocalypse ratings juggernaut The Walking Dead, the delightfully smart and charming Breaking Bad prequel, Better Call Saul, the Cinemax thriller series Outcast, and the witty comedic drama series Grace & Frankie. Yvette has recently been promoted as co-music supervisor on the critically acclaimed AMC series Halt and Catch Fire and is sure to continue expanding on her impressive resume.  
---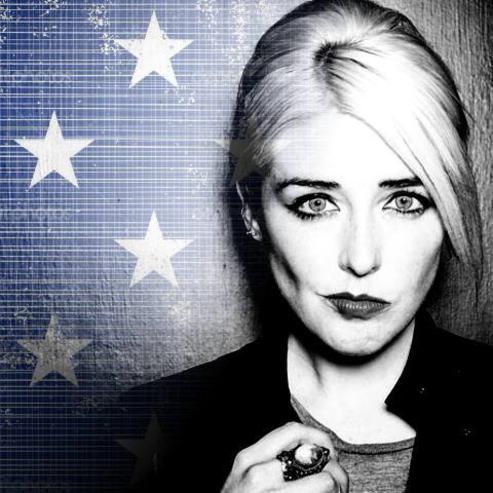 Bevin Hamilton
Bevin is an Alternative Rock Artist pinning her genre as 'American Gothic Rock'. She is a solo Artist/Songwriter residing in the city of angels, both dark and light. Her background in music stems from classical to classic rock, and is evident in her songs. She has toured, written and/or worked with the likes of Motley Crue, Tim Armstrong, and Jimmy Cliff. She has honed her songwriting skills with many Nashville writers and Artists and continues to expand and push through music stereotypes and barriers.
Her songs explore the inner and outer landscapes of the American Dream.... How we see the world and how the world sees us. The characters that populate her songs are indeed ghosts and fringe dwellers and plucky heroines. The fighters, dreamers, Rebels, Visionaries... In her creative vision all these psychological archetypes and spiritual aspects of our selves get to be unleashed, and heard.

Her EP "Filters and Frames" was produced in Los Angeles by world renowned Producer, Mixer and Songwriter James Michael. James has produced records from artists such as Motley Crue, Scorpions and Papa Roach and has had hits with Kelly Clarkson and James Durbin to Meatloaf. He is also the Lead singer of the band Sixx: AM.
---

Lyrical Groove
The Lyrical Groove is a band that combines cohesively crafted spoken word and live instrumentation to inspire and entertain. With a musical style that balances Jazz, Hip Hop, Blues, R&B, Gospel, and Soul, The Lyrical Groove infuses a potent message with a social consciousness and spiritual awareness that sings to your humanity and moves your soul.
The Lyrical Groove was formed under the motivation of spoken word artist, Kendrick Dial, to have live music accompany his performance of poetry. The pursuit of collaboration then began with Louisiana born friend and drummer, Glenn "GK" Sanders and keyboardist, Mike Smith. The group officially formed in November 2010, after a gig at the Ruby Room in San Diego, CA. An overwhelming, affirming crowd response cemented in the group's minds what their hearts were warming up to. In July 2011, the band was joined by musical Bay Area native guitarist, Mike "Token" Benedetto, Jacob "Cubby" Miranda on bass and their ultra-talented vocalist Brisa Lauren in 2012.
The Lyrical Groove just released their debut full-length album, Spoken Soul: Music For Life, which is a catalogue of spoken words and songs that mirror the genres that inspire the band. The Lyrical Groove has been one of San Diego's hardest working bands over the last 4 years. If you are a lover of musicianship, lyrical inspiration, and wit accompanied by an awe-inspiring live performance, then Lyrical Groove is the band for you. Music is one of the most barrier-bridging elements of life. Lyrical Groove is a band that embodies that sentiment.
The Lyrical Groove as performed all over San Diego, CA at a collage of events ranging from fund-raisers, church and youth programs, music concerts, wine tastings, to numerous events/venues such as the San Diego IndieFest, Anthology, Humphrey's Backstage Lounge, Winston's, and The House of Blues.
---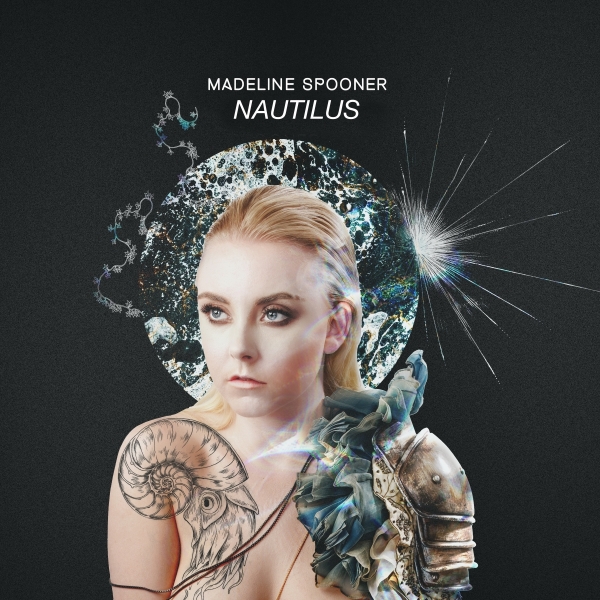 Madeline Spooner
Madeline Spooner is an experimental electronic pop artist based out of Los Angeles. Her latest EP, NAUTILUS, is an amalgamation of organic and electronic instrumentation that perfectly frames her spellbinding vocals. 
From her roots as a Midwestern native, Madeline has married her early acoustic storytelling with her affection for electronic music. She draws inspiration from the non-standard pop sensibilities of artists like Pink Floyd, Peter Gabriel, and The Doors as well as the esoteric tendencies of Coco Rosie, The Knife and Kate Bush.
Chris Douridas of KCRW first premiered Madeline on the airwaves on his Saturday radio show. Subsequently, Madeline was invited to a successful May residency at the Satellite, where she released her first single from NAUTILUS. Respected music columnist Kevin Bronson (BuzzbandsLA) first debuted the single on KCSN. He wrote:
"Had to Let It Go, a dreamy communiqué about shucking the weight of the world, embodies the mystical themes on the EP. With its airy flourishes and cinematic sweep, [it] has the same je ne sais quoi as the more experimental work of Marina and the Diamonds. It's good for letting go." 
Quirky curio instruments combine with analogue synths in a lush panoramic landscape, where Spooner endeavors to maintain a soulfulness in her rich and expansive contemporary sound. Madeline's co-producer and collaborator, Ethan Allen (Tricky, Ben Harper, Black Rebel Motorcycle Club, Patty Griffin) shares these same sentiments, resulting in a cohesive vision for inspired sonics and thought-provoking lyrics.   
As a two-time first place award winner for the American Songwriting Awards, executive director Joseph Paulos highly lauded her by writing, "Madeline's vibrant pop sound with psychedelic twists and turns keep listeners wanting more. We believe she is going to redefine the independent music scene." 
NAUTILUS will be available on July 31st on www.madelinespooner.bandcamp.com, www.madelinespooner.com, iTunes and all major digital retailers.
---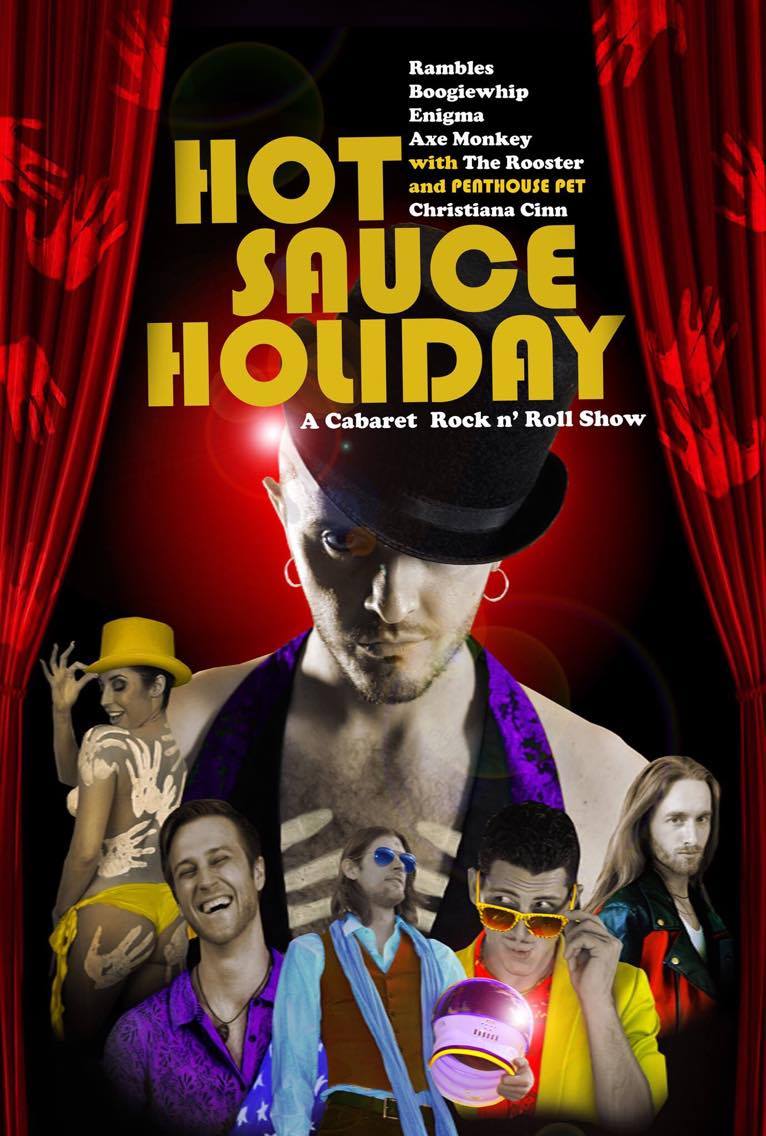 Hot Sauce Holiday
Hot Sauce Holiday is for everyone that wants to kick over their office desks and start dancing. We are for the eccentric outsiders, the burners, and the lovers. Join us in taking on the banality of convention. 
Hot Sauce Holiday is a four piece cabaret rock band from Los Angeles. Their live shows emphasize crowd participation and a great deal of improv. Bongo-solos, skits, poetry, and dance numbers have been known to break out. They have been known to feature burlesque dancers, hula hoop artists, and scandalous routines involving Playboy playmates. Genre-wise the sound varies from song to song drawing influence from 60's psychedelic and folk, to early punk, 80's electro, disco, and even a bit of barbershop. The song lyrics are surreal and witty with every band member trading off on vocals or singing in harmonies. In addition to over 20 originals the band has a variety of party cover songs they are able to play ranging from George Michael to Motorhead.
So leave the outside world behind you for a couple hours and come experience the originality,  joy, and chaos that is Hot Sauce Holiday. Hunnypot Approved good time guarantee!