Unlike Brangelina Hunnypot Live! would never break up with you in the tabloids. Monday night we filed for separation from a droll life and brought entertainment to the masses

Camryn took custody of our ears and hearts (she also wore a cool Queen shirt), Ediblehead fed our faces with a mediation of disco punk, Pega5u5 took flight and took alimony from listeners, Jackel and guests were reconcilable to the audience and Hot Tub Johnnie presided over the whole night with sick beats.  9-19-16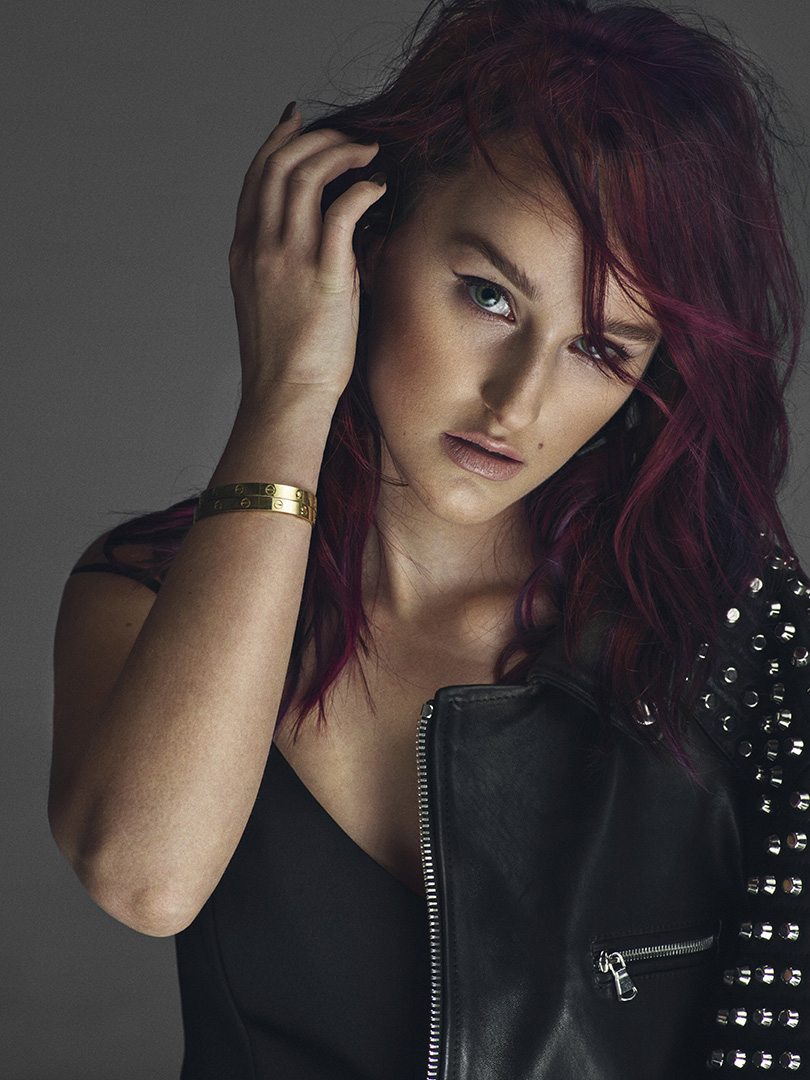 Camryn
Fueled by the rush of adrenaline that comes from performing live, 17-year-old singer/songwriter Camryn showcases her siren-like voice and straight-talking lyrics with a spunky blend of guitar-driven rock and pop. She began putting her songs on YouTube in 2010 and released a series of independent singles, including 2013's "Lovesick," which earned Camryn the distinction of becoming the youngest indie act to chart a song in the Billboard Top 40 since LeAnn Rimes in 1997. She developed a loyal fan base while performing in front of hundreds of thousands of people during her extensive worldwide touring, including solo shows and opening European and U.S. tours for the likes of One Direction and Cody Simpson.
Now, Camryn returns with a new 5-song EP entitled, New Dynasty. Full of in-your-face vocals, crunchy guitars and epic choruses, the EP co-written by Camryn showcases her evolution into an artist that has not only found her voice, but her power. As the title suggests, there is a new generation poised to break out into the world and Camryn's ready to make her own bold statement. 
Website  Spotify  Facebook  Twitter
---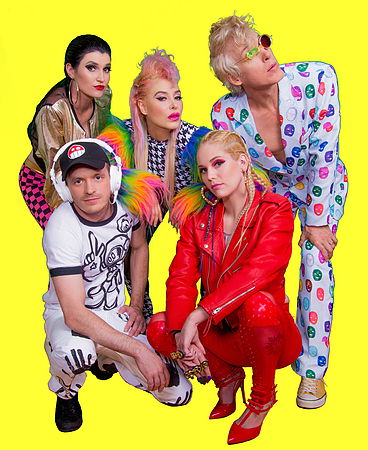 Ediblehead
The mind-bending, soulfully electro, punk-house-pop of Ediblehead is the culmination of a transformative journey for two musicians: the critically acclaimed Los Angeleno artist Robby Rockit, and the prodigiously multi-talented chanteuse Eva Zeva. The winding path to forming Ediblehead helped both musicians connect to the wellspring of their creativity. The result is infectiously catchy debut album, Animal Lick Stick.
Robby Rockit was the founding member of the lauded space rock band West Indian Girl, which was signed to tastemaking electronic and dance label Astralwerks (Primal Scream, Chemical Brothers, Hot Chip). Eva Zeva was a lifelong singer who kept her vocal talents tucked behind a veil of shyness while she explored fashion and the fine arts.  They met at a private party gig West Indian Girl was playing in L.A., and Rockit felt an immediate karmic connection with Eva. The two found themselves reinventing West Indian Girl for that group's third and final album Shangri-La.

Ediblehead was formed to bring music that is bright, vivacious, and playfully dynamic. "There is a childlike energy that informs what we do, it's about letting go and having fun, "describes Eva Zeva.  She and Rockit lead us through the twelve tracks on Animal Lick Stick as zany toastmasters with a multitude of techno genres, crazy pop hooks, and guitars meshed with electronica.  The album was engineered, produced, and mixed by mastermind Robby at his home studio in Los Angeles, with additional work done at the West Hollywood studio of esteemed producer Matt Sorum (Guns and Roses, Velvet Revolver, The Cult), assisted by producer/engineer Francis O' Reilly.

Ediblehead performs as a five-piece band with full visual effects and original, out-or-this world costuming to mesmerize fans. "Ediblehead is like a beat-infused candy-colored rainbow with a message of self-belief," says Robby Rockit. "If you let go of fear and doubt, all doors will open up." 
---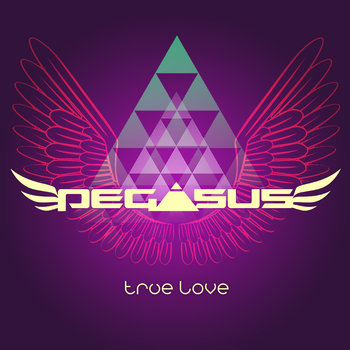 PEGA5U5
Juxtaposition meets trip-hop in West Coast-based brother duo PEGA5U5's newest single"Temporary Love" featuring Cellojoe - off their forthcoming sophomore EP Hippocrene. Last month they greeted us with "True Love", a glitched -infused track that featured Pharro's complex verse carried the flow forward. "Temporary Love" instead takes us on a laidback journey through a percussion-driven rabbit hole that is filled with wonked out synths as Pharro's voice soothes you into a state of serenity. 
"Hippocrene, the title of our new release, is the name of the spring that burst forth on Mount Helicon when PEGA5U5 struck it with his hoof. The Hippocrene is considered to be a source of poetic inspiration, where the Muses already had a dancing-ground where they would pound their feet, in order to awaken desire." - PEGA5U5
With their respective careers, the two brothers, Mr. Rogers and Pharroh had already established a dedicated fanbase. Mr. Rogers over the past few years became a staple in California's electronic music scene, playing festivals (such as headlining slots at Lucidity, Stilldream, and Raindance) all around the area. On the other side of the spectrum is Pharroh, who has made his roundabouts in the underground hip-hop circuit. He's shared the stage with GZA and has gone on to score the soundtrack for the Afro Samurai video game and collaborate with TalibKweli. Eager to connect with a larger audience, they came together and fused their fanbases to deliver PEGA5U5. Their freshman LP The Flock, which featured collaborations with The Fungineers, Joanna, Cellojoe, and more, established a unique sound that left listeners craving new releases. With their hiatus coming to an end, make sure to follow them on their social media links below to keep up with the duo.
---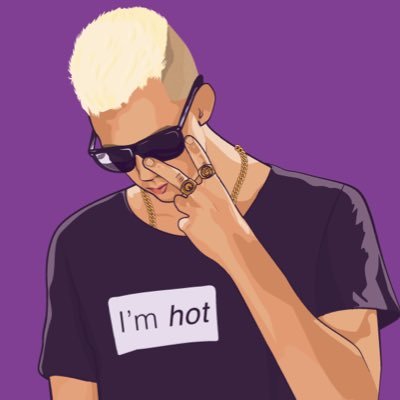 JackEL
"JackEL", has been turning heads with his music since the very young of age of 14. JackEL began his DJ career early, spinning in his home town of Edmonton in Alberta, Canada. He soon began performing in different cities internationally to build his brand, including "The March Madness Festival" in Atlanta GA; "The Knitting Factory" in Boise, ID; "Tao Beach Club" in Busan, South Korea; "The Revolution Lounge", "Dirty Blondes", "Club 21", "Three Kings Hookah Lounge", "Tao Beach" and "Ultra Violet" in Las Vegas, NV; "Eccles Conference Center" in Ogden, UT; "The Epicenter" in San Diego, CA; "Club Red" in Tempe, AZ and "Club Congress" in Tuscon, AZ.

As a Producer, he collaborated with well-known Rapper MIMS at the age of 15 on the track "Too Young To Die", and continues to collaborate with MIMS, who is known for the hit singles "This Is Why I'm Hot" and "Move If You Wanna". As a DJ he performed in Las Vegas at "Dirty Blondes" in Planet Hollywood. At 16 JackEL moved to Vegas to pursue his musical career. He soon met Macklemore and Ryan Lewis, and because of his Producer and DJ skills, was invited to be the opening act for them at the "March Madness Festival" in Atlanta, Georgia. Soon after, JackEL began an another high profile collaboration with Three Six Mafia member DJ Paul and the two artists have been working on the completion of DJ Paul's upcoming EDM album.

JackEL has also performed international gigs, playing for two standing room only crowds at "Tao Beach Club" & "Club Kudeta" in Busan, South Korea. After finishing his Canadian Tour of Edmonton, AB and Vancouver, BC, JackEL began working with DJ Fame, voted 'The Best Nightclub DJ of Las Vegas 2014' by the Las Vegas Review Journal and the resident DJ for Hip Hop artist Dizzy Wright, who JackEL also produces original music for. 2015 JackEL Headlined at Las Vegas Hemp Festival along side "Chanel West Coast, Tommy Chong, Afroman & also Dizzy Wright". Meanwhile traveling back and forth to Jamaica to finish his Smooth Jazz EP titled "Breathe Easy", featuring Grammy Award Recipient Skip Martin. In 2016 JackEL headlined at "The Joint" inside the Hard Rock Hotel in Las Vegas. Also established his Record Label/Artist Collective "FVYDID" who's members continuously  tour internationally.
With so much already accomplished at such a young age, JackELs future is very bright, and contains much more anticipated high quality art.
Website  Facebook  Twitter  Instagram  Soundcloud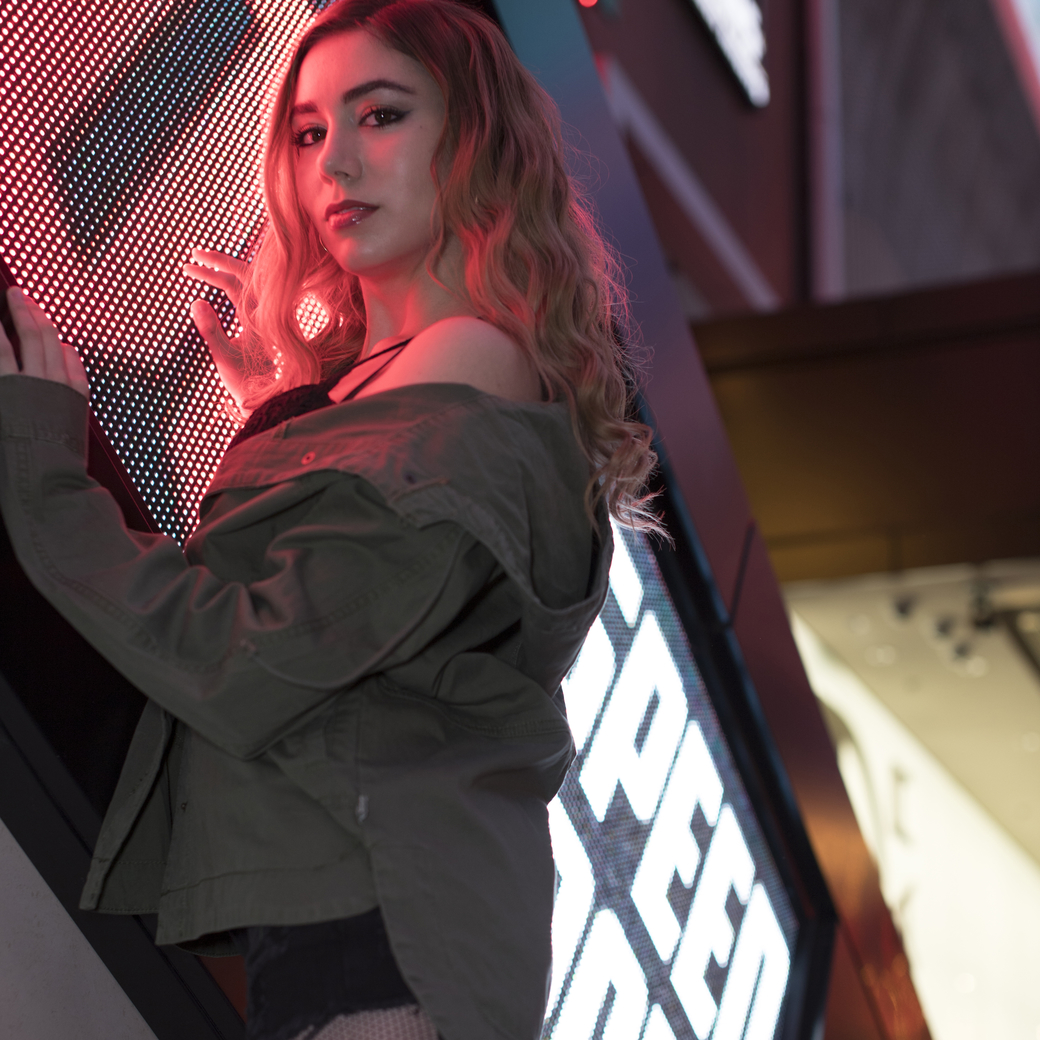 ZaZa MAREE
ZaZa has been active in the music industry since the age of 14 and has headlined and hosted numerous shows around the U.S., including her own west coast House of Blues tour. She has written and released many songs both as a solo artist and as half of the former rap/pop duo Cash and ZaZa. Her passion for songwriting and music doesn't stop at her own performing. In addition to writing for herself, ZaZa has written successful songs for many reality tv personalities including Asia Monet Ray from Lifetime's Raising Asia and Toddlers and Tiaras star Eden Wood.

She has also made her way into the commercial modeling world, having been a spokesmodel for Epilator Central, Trailer Girlz TV, and more. Recently, she started hosting her own entertainment and music talk show on WCOBM network Las Vegas.
JackEL and ZaZa will perform the new single "Just Fine".