This week southern California was under a 24 hour warning for a major earthquake. It seems Hunnypot Live! show #351 might be to blame. Hot Tub Johnnie started the night with a set of no "fault" party music. Lauren Reynaldo gave us the shakedown of her musical journey, Roger Street Friedman's seismic rock n roll cracked the pavement, Melanie Taylor made our bodies wave with her dance rock, Michete caused a hip hop landslide with "P" Waves, Breaking Heights gave us tectonic hop n' roll and Tree Machines kept us on their wavelength in their ring of fire. 10-3-16 
- J. Gray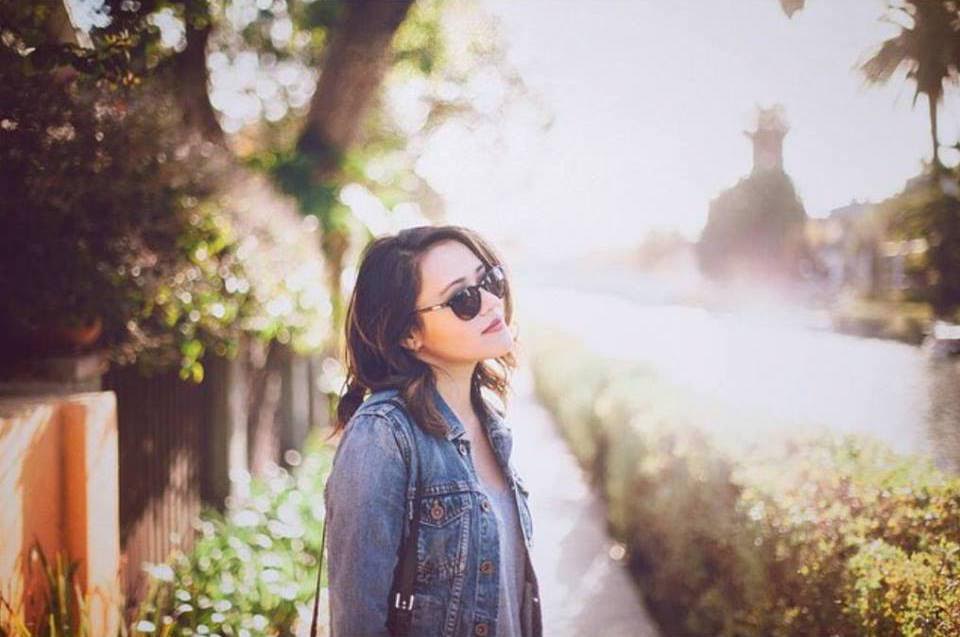 Lauren Reynaldo
A true Los Angeles native, Lauren Reynaldo got her start in music at the age of 18 thanks to a series of right-place, right-time coincidences.  She has worked with large catalogs from the likes of Kiss, Marilyn Manson, Jerry Reed and REO Speedwagon, to underground, indie up-and-comers like Moses Sumney and Webster X, all the way to the fast-paced world of production library music.  
Lauren is currently Synch Manager at Secretly Group (consisting of Secretly Canadian, Dead Oceans, Jagjaguwar, Numero Group, and Secretly Canadian Publishing) working with indie favorites including Bon Iver, Angel Olsen, Foxygen, The Tallest Man On Earth, Whitney and many more.  She is also co-head of the exclusive music licensing group, Synch This.  
She resides in Southern California with 1 houseplant.
---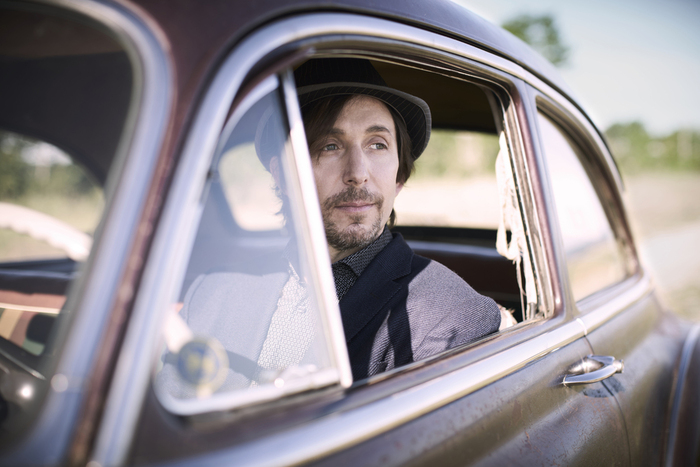 Roger Street Friedman
If you were to drive down a narrow, winding street, in the funky little town of Sea Cliff, New York, you would never expect that there is a world class, state of the art, analog recording studio in the basement of the grey house with the basketball hoop at the end of the driveway. That house belongs to Roger Street Friedman, and that studio in the basement is where he, along with his band and a whole host of special guests (including Amy Helm, Ari Hest and The Masterson's) are working on the final touches of his new album, Open Road. In fact, there is a lot about Roger Street Friedman that you would not expect in a typical singer-songwriter. Relocated from Brooklyn in 2012, Friedman has made a long circuitous journey, but he's finally home, ensconced in the studio he dubs "The Playroom," for its proximity to where his young son and daughter play in the basement of the house he shares with his wife and family.
His latest effort, Open Road, is bold and adventurous, masterfully reflecting a sense of life as an unpredictable and wondrous journey that he strives to embrace fully in his dual roles as artist and family man. These roles inform and inspire his reborn career as a recording artist. "I'm gonna live my life/With all my might/Make the most of everyday… everyday" he sings, as if shouting it to the rafters. The roots of Open Road are steeped in alt-country, folk, blues, R&B and singer-songwriters like Jackson Browne, Cat Stevens, Don Henley and Paul Simon. The 12 songs here contemplate the trials and tribulations of relationships ("Hideaway," "Tomorrow"), memories of a childhood that no longer exists ("No Place Like Home"), being a father ("A Son Like You"), the loss of a parent ("Gentle Love of a Mother"), the perils of mass-migration ("Better Life") and going all out to live your life to the fullest ("Shoot the Moon").
There is something driving Roger Street Friedman, and it's not money or fame. He writes, produces and plays music because he loves it, and wants to share that feeling with others. With Open Road, Roger Street Friedman continues to prove good things happen to those who wait… and then seize the opportunity.
Website Facebook Twitter Instagram YouTube
---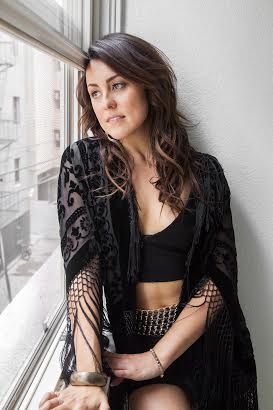 Melanie Taylor
Melanie Taylor decided she was going to be a music business success story when she was a little girl dancing to Michael Jackson songs in her home, and she is presently in the process of willing it to be. Awards, chart debuts, high-profile collaborations, accolades and the like are all part of a grand design that she created by sheer force of will. Strong female role models in the music business are peeking out from behind what has held them back all these years. This is happening just in time for Melanie's rise in the world of pop music. The singer has prepared for her platform through her involvement in organizations such as the P.A.I.N Foundation, 18 for 18 Project Rescue, the Gracie Awards - programs designed to empower women.
It all started with her mother – a single woman who decided she was going to have a child… no boyfriend, no set details of her plan. She spoke her truth into the universe and willed Melanie into being. Later, she built a business empire with Melanie's step-father through her fortitude. These things taught the budding entertainer some important lessons.
For much of her life, Melanie was the only child of a single mother who was, by all accounts, a wanderer. She found theater provided her with an extension of her family. Melanie says, "I always considered my audiences like my brothers and sisters, since being an only child and moving a lot as a kid, the stage was really my only consistent home". Melanie's first album's primarily straight pop/dance style is now morphing slightly into her sophomore album's rock-based vibe." What has stayed the same, is her "feel-good soulful roots as a vocalist" she explains. She has written most of her upcoming album with producer Troy "R8DIO" Johnson, (Jesse McCartney, JLo, Chris Brown, Will Smith,Solange, 2Pac) and plans to release it later this year
Melanie wanted to create a fun, yet empowered, collection of songs, a la that of one of her idols, Alanis Morissette. "I knew all her songs by heart as a kid," she adds. That kind off forthright, spirited style of songwriting stuck with Melanie and shows up all over her work, worn like a badge of honor.
Website Facebook YouTube Twitter
---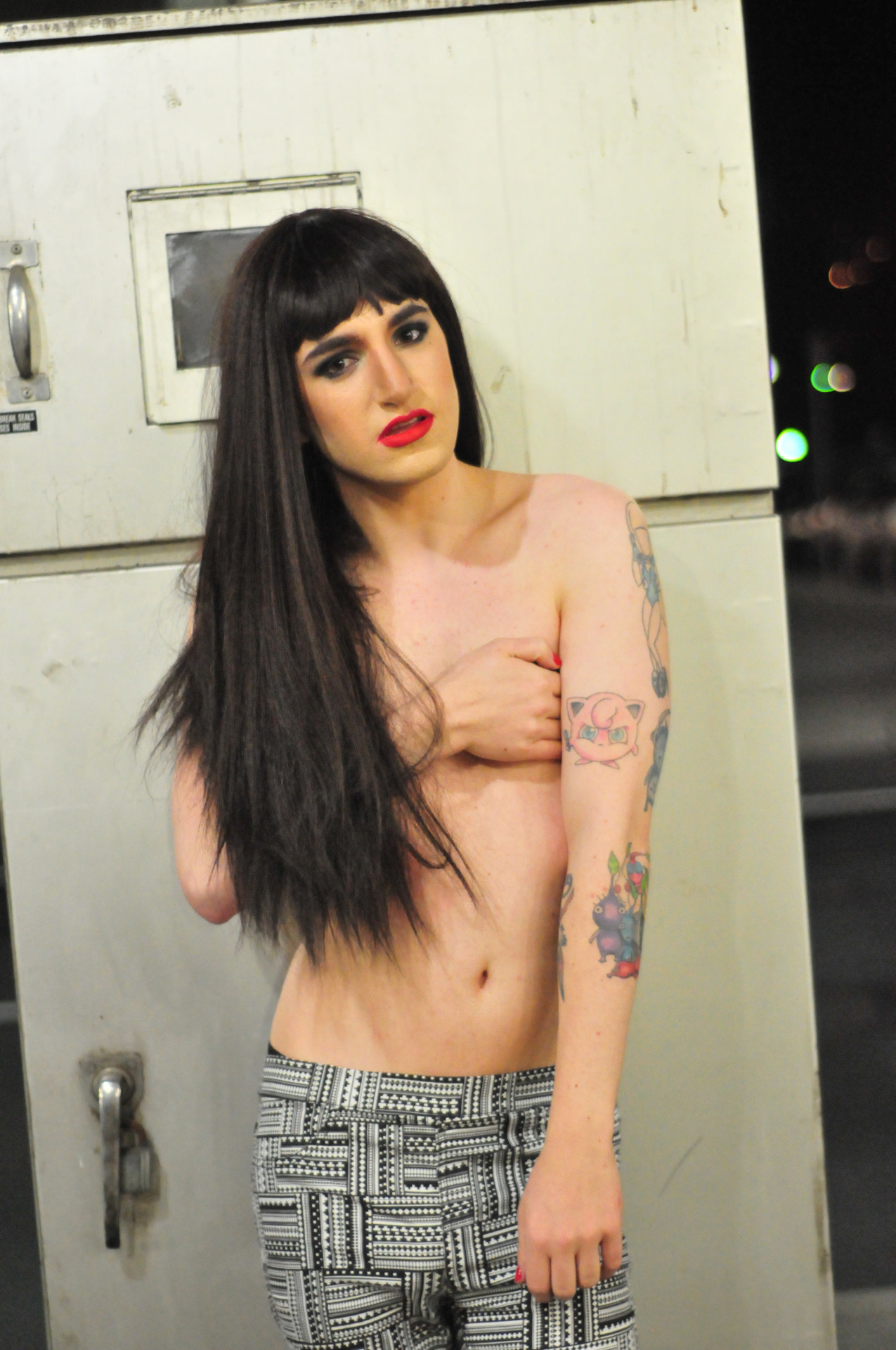 Michete
Combining venom-filled disses, crass sexual come-ons, and left-field pop culture references with an androgynous gender presentation that is equally inspired by glam rockers, anime villains, and drag queens, rapper and producer Michete is on the fast track to becoming one of hip-hop's most polarizing and exciting new acts. The dagger-tongued MC is unapologetically queer, delivering punchlines with a genderfluid braggadocio that sets her apart. Drawing influence from a wide range of artists including Kanye West, Peaches, Nicki Minaj, and Kesha, Michete combines a unique lyrical stance and vocal demeanor with chintzy, economic, self-produced beats to create a sound that's completely unique.
Growing up in Spokane Valley, WA (a city she describes as being a "cesspool of white nonsense"), Michete is a former theater kid who had a natural charisma and an unhealthy obsession with Lady Gaga, honing his performance skills by singing in talent shows, acting in plays, and performing improv comedy all throughout middle and high school. She began dabbling in music around the time she graduated high school in 2010, and in 2014, decided to make a serious commitment to pursuing a career as a rapper. Michete released her debut EP, Cool Tricks, in June of 2015, and received considerable attention and acclaim from journalists and listeners alike, securing a spot opening for recording artist Shamir in Seattle the following September and later appearing on SPIN Magazine's year-end list of The 50 Best Hip-Hop Albums of 2015.
With the foundation set for a successful career in the music business, Michete plans on releasing the follow-up to Cool Tricks this Spring.
Facebook  Twitter  Instagram  Soundcloud  Spotify  Website
---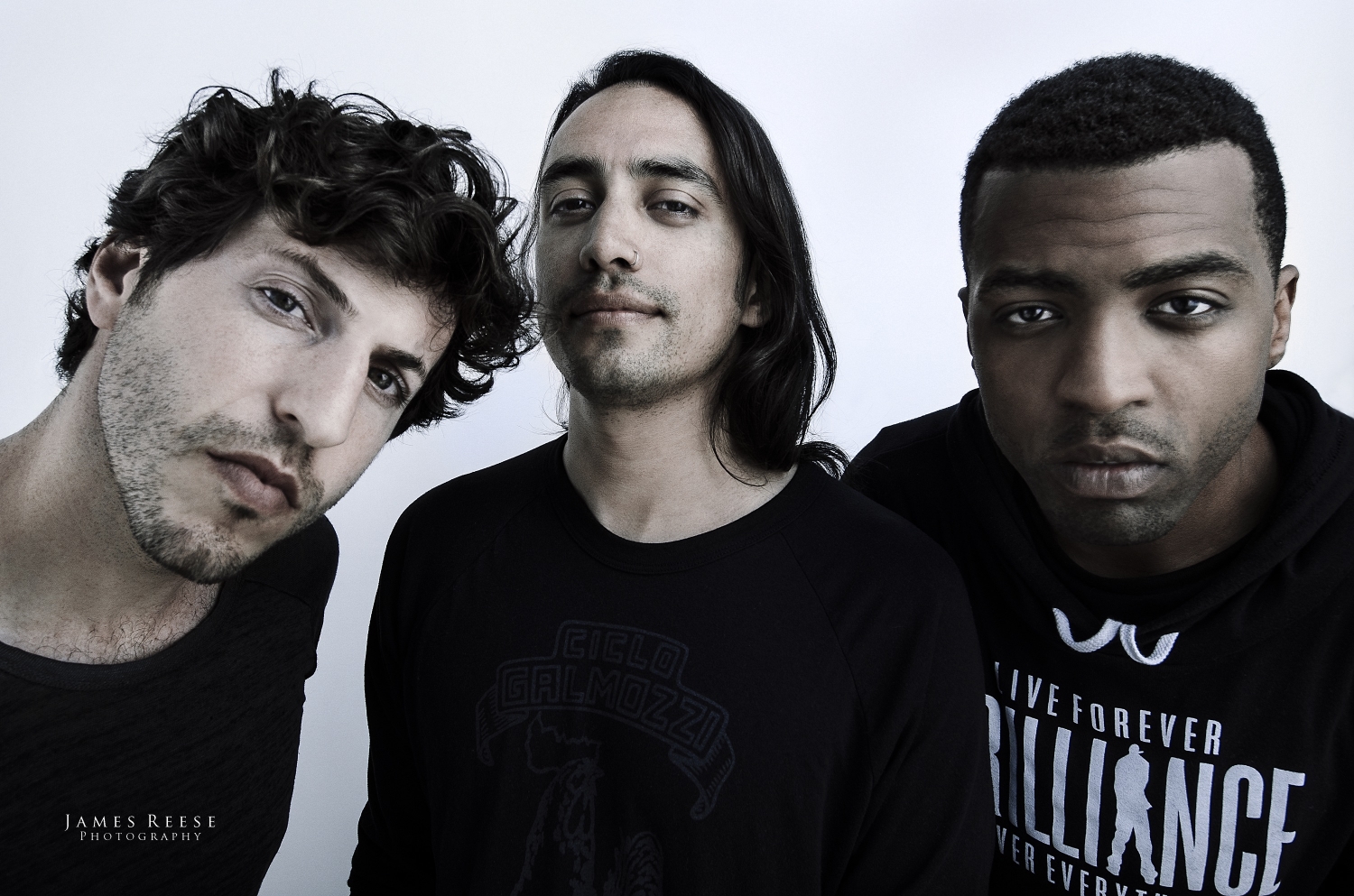 BREAKING HEIGHTS
Born on a hundred degree day in the steaming valley of Los Angeles in the summer of 2015. There was no wind, not a single cloud. Just a blinding sun. Like a crystal hole in the never ending sky. At least that's what we remember..." From producer Ozzy Doniz, rapper Zoh and singer Greg Cahn, comes a musical twist of psychedelic sonic showers tangled in trap mixed with velvet rock hooks and grimy soul-baring lyrics called Breaking Heights.
Facebook  Twitter  Instagram  Soundcloud  Spotify  Website
---
 
Tree Machines
Following up Wooldridge and bandmate Patrick Aubry's critically praised debut EP as Tree Machines from early 2015 and the three stand-alone singles coming out in the waning months of the Summer, the band is gearing up for releasing their debut full length album. 
After partnering up again with their Producer Mikel Giffin, the band is in the final steps of production for they new album. 
"It really is amazing to work alongside Patrick and Mikel,"Wooldridge adds. "Things click so quickly. We feel like we can almost do no wrong creatively, which is an incredible and freeing feeling to have as an artist."
Tree Machines will also add a few new members to its live act, with plans to play out during breaks in the album recording process.
"It'll be exciting to fully get back on the road again," says Wooldridge.  "But first we need to get our bearings out in Los Angeles."
Further explaining the band's decision to go west, Aubry continues, "Leaving Kansas will probably turn out to be one of the hardest things I've ever had to do. But I needed it – it's just too comfortable there. I'd be a fool to say that California has anything different, but at least I know that I won't be stuck in the whirlpool of Midwest comfort and cheap living.  At least I'll know I tried, and if I fail, I can die happy. Plus, the beach is pretty awesome!"
Aubry sums up his outlook on the band's future simply, saying, "It feels like we're just getting warmed up. It feels like we've got so much more to write."
Tree Machines debut full length is in the works