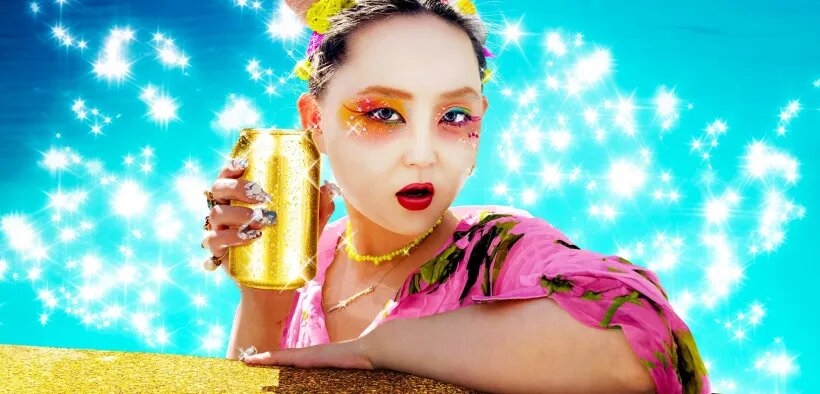 Alice Longyu Gao is a Chinese singer-songwriter based in New York and Los Angeles. Longyu means "dragon and universe," her last name Gao means "Magnificent." Alice is a professionally trained musician, with piano and voice as her instruments. Along with her academic music background, Alice has made her name in the world of fashion and art, having  supplied music for fashion shows and  deejaying for Juicy Couture, DIESEL, LVMH/Hennessy, Marian Goodman Gallery, Asia Society, Parrish Art museum, M.A.C Cosmestics, Milk Makeup, Nike, Warner Music Group, A$AP Mob, V Magazine/Charlie XCX, Dr. Martens, NIKE, Coachella/NYLON Magazine, Refinery 29 and PAPER Magazine. Her debut single was a song in Japanese called "Princess of Manifestation".
More recently, Alice released her latest single "Make u 3 Me". The song opens with an increasingly creepy chant of "I'll make you love me" with a growing screeching metal accompaniment. It then transitions into a happier pop-sounding verse. The song tells the  story  of Alice as a girl who is smitten with a love interest who led her into thinking the interest was mutual but disappointed her when the time came to  meet up. The song goes on to tell the interest she would make them love her and details her obsession and determination to do so.
The music video fits the sonic duality between the cute anime girl persona that Alice is dressed as and the crazy obsession in the lyrics. Set on a farm, the video shows Alice frolicking in hay, smiling and playing with alpacas, but also has night shots of her in the dark making psychotic faces and dancing maniacally. Check out the video here!
-MYK LORENZO