Powered by CircleSquareLA
Raw throwback footage from the Hunnypot Party (6 Degrees of Hunnypot) at The Highlands Feb 25th, 2010! An undoubtedly awesome performance by Dev and the Cataracs! The Ruby Friedman Orchestra also played that night with Thomas Golubic (SuperMusicVision) as our guest DJ! You can see in the video Dev killed it right away starting with The Far East Movement's hit single "Like a G6"
Who remembers this legendary night and what was your favorite part?!
Go check out Dev's new single 'Lowkey' (single from her album set to drop later this year)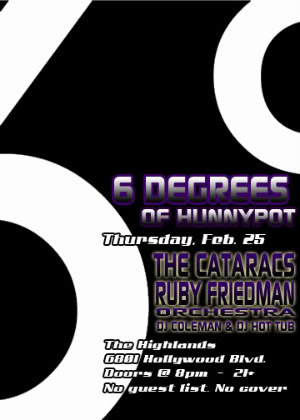 Subscribe
to Hunnypot News