Likely one of the most original bands in Nashville, The Royal Hounds is one of the city's wildest bands with one of the best guitarists in Nashville. In a world where 2+2 equals 4, the combination of Scott Hinds and Matheus Canteri easily add to six! Throw in one of Nashville's most versatile drummers, Nathan Place, and you have Music City's most powerful rock and roll trio. With their wild showmanship, stage tricks, quirky original songs, and stellar musicianship, it all adds up to the most unique live show around.
The Royal Hounds latest release, A Whole Lot of Nothin' is seeing plenty of success, even charting on the Americana radio charts. Lead singer Scott Hinds spent three years in Vegas in the Tony Award Winning show Million Dollar Quartet, but he is now back home in Tennessee, taking the Royal Hounds across America and across the globe. You can currently see them every Sunday night at the world's most famous honky tonk, Robert's Western World, in Nashville, TN.
Hunnypot is The Royal Hounds official sync representative both Masters & Publishing, ask us about LICENSING! - John Anderson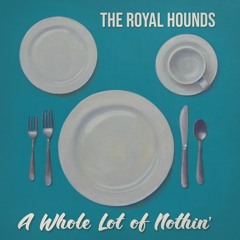 And By Nothin' We Mean Fiery Honky Tonk With A Rock And Roll Edge Served With A Healthy Sense Of Humor.