We started our Hunnypot Radio show with a bang at The Central: SAPC in Santa Monica last week 08/27/2012 and it was packed with some serious entertainment! Huge thank you's to everyone who made it out, and to everyone who was a part of making it happen, it was a quite the success!
To get things started, Hot Tub Johnnie had a killer set of jams lined up that included music from The XX, Lil Debbie & Riff Raff, T.I., Brisco, Tyga, Talib Kweli, E-40 and many others. All super current tracks that y'all should check out! Also featured in Hot Tubs' set were 2 brand new cuts by our first performer of the night, electric-indie-rock group Fire In the Hamptons, who previewed their infectious track "Stargazer" and the toe-tapping "Humanimal" that was stuck in our heads for days.

Our industry guest DJ of the night was Music Supervisor at mOcean, Sanaz Lavaedian. This was Sanaz's first time as a guest DJ, and might we say that she really brought her A-game. She had us jamming on the dance floor with tracks from P.O.S., Sebastian Tellier, The Shoes, Father John Misty, and more. Props, Sanaz, props.
Finally, to close out the radio segment of the show, DJ Boom Shack came in with a slammin' set featuring hot new tracks from Meg Myers, Retro Su$hi, Pheo, Skizzy Mars, Rebecca & Fiona and much more.

Kicking off the live performance half of the show were LA based electric-indie rockers Fire In the Hamptons. Lead vocalist Zack Hampton and co-conspirator Bert Selen put on a show to remember and had the crowd in a sweaty frenzy. If you have the chance to see Fire in the Hamptons, take it, we promise you will not be disappointed.
Hunnypot favorites, LA based FiNaTTicZ, brought out the ratchet in all of us during the second set of our live show. The FiNaTTicZ ignited a frenzy on the dance floor with their contagious beats. The Central was burning up as the boys performed their hit single "Don't Drop That" aka "The Thun Thun Song" that is sure to take them to the top. They had us dancing, clapping, stomping and getting wild on the dance floor. If you haven't seen these cats live – you're seriously missing out.
Rounding out our performances were LA urban, hip-hop trio K.O.T. - Kingz of Tomaro. This 3 piece collective brought some serious heat to the stage when they performed their current single "Turn Out the Lights". The group is made up of Smoove, Paybahk and Zone, all of whom have their own solo careers, but have come together to represent the true spirit of west coast hip-hop. Be on the lookout for their debut albm, "Three Kingz" that will be released at the end of 2012 on ChopperHead Mama Records.
Our 245th Hunnypot Radio Sing-A-Long was "That's The Way (I Like It)" by K.C. & The Sunshine Band!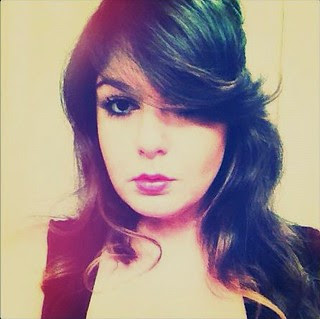 SANAZ LAVAEDIAN
Special guest DJ set by: Industry tastemaker, Sanaz Lavaedian (Music Supervsior, mOcean). Sanaz started out in 2009 as music coordinator for Robin Kaye's SynchroniCity. In 2010 Sanaz joined Reel Music under the guiding mentorship of Robin Urdang and worked on projects such as ABC's Brothers & Sisters, FOX's The Good Guys, USA's BurnNotice, Rabbit Hole, Pirahna 3D, L!fe Happens, The Oranges and 2011's critically acclaimed Beginners. Sanaz recently finished work on the 2012 films Some Guy Who Kills People and The Giant Mechanical Man.
---
FIRE IN THE HAMPTONS
This LA based indie, electro-pop band is A tribal entity that has come to provide the Earth with the soundtrack for celestial lovemaking. On stage the concept transforms into a four piece band consisting of Aaron Bilyeu on drums, Ian Dowd on lead guitar and Emvy Venti on synth/ piano. A colorful array of remixed styles, from the polyphonic buzz of the early 80's synthesizers to intricately strummed delayed guitar lines all riding on the back bone of deep house thumping kicks inspires and arranges the sound of this electric-indie-rock band. Check out their video for their latest single "Stargazer".
---
FiNaTTicZ
FiNaTTicZ, are one of the hottest new hip hop groups to emerge out of the West Coast. Formed in 2009 in the heart of Los Angeles, The FiNaTTicZ are a Hip Hop/rap group who represent the style and swagger of today's youth and young adults. Their music is a combination of Street/Party anthems with heavy bass tracks, rhythmic melodies, and catchy hooks, that create a high energy atmosphere for its listeners. The FiNaTTicZ are currently taking over the air-waves with their hit song titled "Dont Drop That Thun Thun"; a bass pounding track with an infectiously catchy hook. Watch the hot new video for "Don't Drop That Thun Thun".
---
K.O.T. 
 Kingz of Tomaro are three West Coast hip hop artists who are based in the Los Angeles area of Southern California. Smoove, Paybahk, and Zone make up this west coast trio. Each one of these artist has a solo career of their own and came together to form KOT in order to reprezent the true spirit of west coast hip hop. Their collaboration with Fuelhead on the "Fuel For The Kingz" project is their first venture into the world of Rock and Roll and Pop music. Their debut album Three Kingzwill be released at the end of 2012 on ChopperHead Mama Records.


SET TIMES:
7-10pm
 – HPR DJ sets with Sanaz Lavaedian (mOcean Music Supervisor)
10pm
 - Fire in the Hamptons
11pm
 – FiNaTTicZ
12am
 - KOT (Kingz of Tomaro)