No Live artist performance audio available :(

After an incredible anniversary show, the Hunnypot crew brought the heat with yet another amazing show to kick off our new year. With guest DJ sets by Tyler Barth of Blue Microphones, and Trygge Toven Music Supervisor and Producer at Vidsyn, the Central SAPC in Santa Monica was the place to be!
Hot Tub Johnnie got us started like he always does with a solid new track from Macklemore and Ryan Lewis "Thrift Shop (Feat. Wanz)." An impressive set of current artists like Gosteffects and Teenage Bottlerocket followed. My favorite track would have to have been the collaboration between Iggy Pop and Best Coast's Bethany Constantino, "Let's Boot and Rally."
Tyler Barth was our first guest DJ, and brought some fantastic picks like Blacklight Dinner Party, The Mowgli's and LA based Alt-J to name a few. We loved having him on to talk about what's going on over at our favorite Blue Microphones.
Mr. Trygge Toven brought out a killer set of new and upcoming tracks that had the venue groovin as well. A few highlights were PHOX's "Sister", Chet Faker's "I'm Into You" and Todd Terje's "Swing Star Part 2".

Our live show was insane with an extremely high energy performance from Peachcake. From the feather boa accents on stage, to the goggles and white shag vest adorning the frontman, we couldn't turn away from the stage. We are so glad they were able to join us all the way from Arizona, great set.
Last, but CERTAINLY not least, we were entertained by the entrancing harmonies of The Young Romans. This guy-girl duo knows exactly what they're doing. Complimenting each other on keys and guitar, the vocal collaboration between these two was incredible. If you missed them, make sure to check out their latest video that scored a spot on our HP Video Pick segment of the website.

We hope you were out there on the front lines with us, but if you weren't, make sure to be there next week for our 253rd Hunnypot Radio Show at the Central SAPC! Much love to the Hunnypot crew for putting in the blood, sweat and tears it takes to make it all happen.  11/19/2012

TRYGGE TOVEN
(Vidsyn Music Supervision and Production) Trygge is a multi-talented music supervisor who has worked with television and film, and has produced up-and-coming musicians. He has gained a reputation for keeping his finger on the pulse of new artists, undiscovered talent, and the international scene. Trygge has supervised on a number of independent films as well as movies for ABC Family, Lifetime, and Spike TV. He also has extensive experience with television marketing for all of the major networks and numerous cable outlets, for shows including Grey's Anatomy, Lost and GCB. Trygge's most recent project is the TNT drama series, Monday Mornings.

Twitter  Website
---

TYLER BARTH
(Blue Microphones) Tyler is the Vice President and head of Business Development & Entertainment Relations for Blue Microphones. At Blue Mics, Tyler has been instrumental in the company's growth and has developed key strategic partnerships with Apple, Intel, Esquire Magazine, American Idol, CBS, Virgin America, Live Nation, Fender, MySpace and the newly designed Recording Studio at Rolling Stone's House Of Rock. Tyler is also responsible for creating The Blue MOB, Blue Microphones Artist Community and handles all entertainment related activities. Tyler also hosts Blue Microphones Official Podcasts recorded live from Blue Studios in Westlake Village.
---

THE YOUNG ROMANS
This indie, folk pop duo formed in Los Angeles in the spring of 2010 after Brad Hooks and Sari Mellafe met through mutual friends who pointed out the complimentary style of their vocals and tastes in music. The two formed a quick bond and started writing together making piano and guitar focused music that was at once organic, yet big in nature and showcases both of their voices together in harmony. The duo signed with producer and label owner Jim Roach of Red Parade Music in 2010. Since signing The Young Romans have seen great success, including their song "Where You Go" being featured as the end-title track in the film Salmon Fishing In The Yemen. Their debut full-length album Tiger Child was released in early 2012 and features the iTunes "Single of the Week" and title track "Tiger Child".

Twitter
---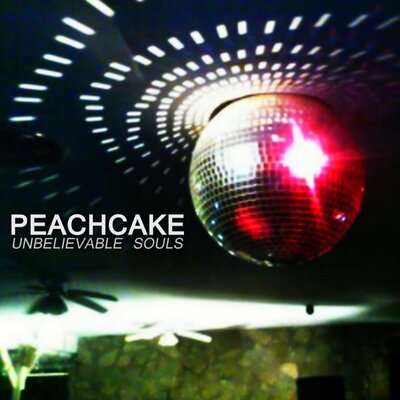 PEACHCAKE
Hunnypot's own and Phoenix based indie electronic, pop band Peachcake recently released their new album Unbelievable Souls featuring the electro-pop single "The World Is Our Platform To Mean Something" and the upbeat, catchy pop gem "You Matter". Known for their energetic and magical performances, don't miss what is sure to be an ever-evolving force of exuberance and uplifted aspiration and positivity! We recommend checking out the single/video for "The World Is Our Platform To Mean Something" and purchase their latest full-length effort Unbelievable Souls.

"Best Stage Show" -Phoenix New Times

"Redefines dance music as actual dance music, as in the dance music we grew up with; great beats, meaningful lyrics, aimed purpose and brilliant execution." -JAVA Magazine

Twitter