As he always does, Mr. Hot Tub Johnnie himself got our 253rd Hunnypot Radio Show off the ground and running. A few highlights from his set were: "Wonderfully" by the wonderful James Douglas Show; the classic "Ungawa" by Chow Nasty; and "#1 Crew" by Treated Crew. Right after Hot Tub's set, we stopped to chat with Seven Saturdays for a minute. They showcased a piece of their live-set-to-come with Eleven Eleven off of their self-titled debut EP and talked a little bit about what they've been up to.
From there, Ms. Laura Katz (Music Supervisor; Cutting Edge Group) impressed us with her set list comprised almost 100% of bands with names that start with B. My favorites (again, my opinion) were: the exclusive debut of "At Your Door"by Big Harp; "Hurracan" by The Blind Shake; and "Family Tree" by the Black Lips. She kept the energy high with an old school feel, and we appreciate her for that. Among many other things, of course. 
Mr. Daryl Berg (VP of Music; Shine America) brought us our next set which was a little slower paced, yet it didn't sacrifice any intrigue. A few that peaked my interest were: "Debonair" by The Afghan Whigs; "Hello" by Martin Solveig (feat. Dragonette); and "Reach Out" by Nas (feat. Mary J. Blige). Be sure to check those tracks out, and follow @DarylBerg on twitter as he is one of "Billboards's Twitter 140." Thanks for a killer set Señor Berg.
Starting off our live segment, we were dazzled by Toy Bombs, a group from Salt Lake City with a very versatile sound. What started out as a pop-rock band at the beginning of the set, swiftly morphed into an almost rockabilly, Elvis-influenced rock-and-roll band. From the sparkly silver guitar to the rotating front-men, these guys were certainly stimulating.
The entrancing Seven Saturdays was on next, and they switched up the mood with their loud distorted guitars and manipulated feedback, yet in a shoe-gazer rock sort of way. Definitely a powerful, emotionally intense performance. They too had rotating vocalists, only this time one male and one female. Both were extremely talented, which was to be expected in such a stellar group of musicians.
Lastly, and certainly not least, we were entertained by our good friend E-Train, aka Mr. Erich Malo. Constantly lighting the mic on fire with his quick lyrics, he never disappoints. One of my favorite tracks is/was "Wreck the Discotech" which will be on his upcoming sophomore album, Imagination of Mr. Malo set to release on the 1st of the year, 2013.
A hug thank you goes out to the Hunnypot crew that makes all the magic happen every week. Much love to the Central SAPC for hosting us at their fine establishment once again. And last but not least, a big thank you to all the performers and guest DJs for bringing us some amazing content for yet another killer Hunnypot Radio Show.  12/03/2012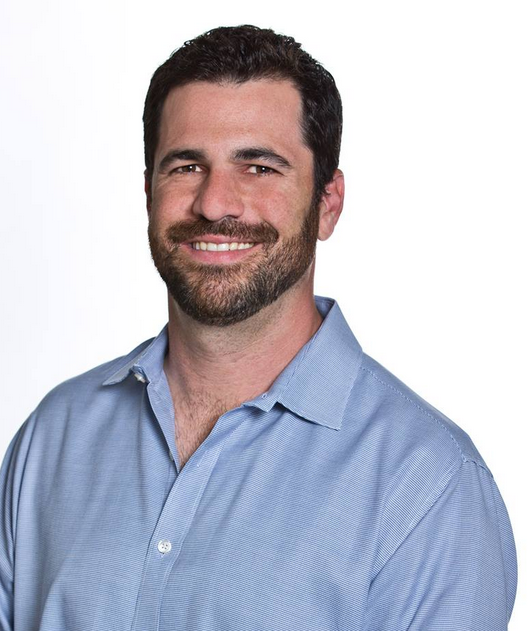 DARYL BERG 
(VP, Music at Shine America): As Vice President of Music, Daryl Berg is responsible for Shine America's music strategy, expanding the company's music portfolio and music-based productions, overseeing music supervision on all productions and building licensing properties across all scripted, unscripted and digital programming. Shine America is responsible for the award-winning original series The Biggest Loser and long-running scripted hits The Office and The Tudors and over 20 original online series on MSN, Yahoo!, YouTube premium channels and other platforms. Berg has also launched a monthly concert series coined Brown Bag Sessions at the company's Hollywood headquarters, featuring artists such as All-American Rejects, Shiny Toy Guns and Patrick Stump from Fall Out Boy. Daryl was also recently listed on the "Billboard's Twitter 140″ which lists the top music industry tastemakers to follow. Daryl's handle is below, so be sure to follow!
---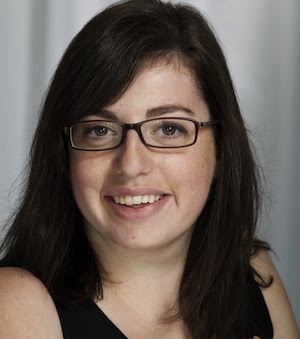 LAURA KATZ
(Music Supervisor, Cutting Edge Group): Laura handles creative music supervision and licensing for Cutting Edge's Los Angeles office which oversees over 30+ films and television shows per year, in addition to commercial campaigns. Some of Laura's most recent projects include The Grey, End Of Watch, The Expatriate, The Words and much more. In addition to Cutting Edge, Laura is also heading up her own management co., representing one of LA's top indie rock bands – LA Font. Miss Katz is on the pulse of some of the best up and coming indie rock and loves 60s soul, which should make up for one hell of a debut Hunnypot DJ set…we can't wait!
---

TOY BOMBS
Toy Bombs moved to Los Angeles from Salt Lake City three years ago and they've been making waves with their wide ranging, hard to pin down sound ever since. The band is helmed by songwriters and producers Cole Barnson – guitar, vocals, bass, percussion, harmonica and Brandon McBride – guitar, keyboards, vocals, bass, percussion, drums, harmonica, effects. On stage, the band treats audiences to a relentless barrage of catchy, upbeat songs that get crowds moving and singing along. With Cole and Brandon switching instruments and trading off on vocals, the stage is a blur of constant stimuli for both the ears and eyes. Add the masked wonders Sasha the Cat on bass and drummer Rocko the Bear, and you've got a three ring, rock'n'roll circus that's sure to delight even the most jaded fan.
---

SEVEN SATURDAYS
The subtle melodic nuances of Jonathan D. Haskell draw musical inspiration from late night drives lost in the Mulholland hills of after hours Los Angeles. In these quiet moments symphonic landscapes emerge to form the headphone-centric Seven Saturdays. Their songs make you feel as if you're on those late night drives, creating music with delicate keyboards and distant vocals that tug at your heart strings. While recorded in Los Angeles, Seven Saturdays strays from your typical indie rock band. The recordings of Seven Saturdays comprise an impressive list of talented musicians including: Morgan Kibby (M83), Mike Garson (David Bowie, Smashing Pumpkins), Wesley Precourt (Dave Stewart, Jenny Lewis), and Eric Heywood (The Pretenders, Ray LaMontagne).
Twitter  Bandcamp  Website  Facebook
---
E-TRAIN
Raised in Chicago, Erich Malo aka "E-TRAIN" was always known by family and peers for his obsession with breakdancing, beat-boxing, and party rapping. During his freshman year at the University of Dayton, his mother Roxane Malo tragically passed away. Devastated, he returned to business school in Madison, WI where his passion for music and art blossomed. Currently, he writes and produces from his studio located in the Hollywood Hills. Having already licensed his smash singles "Glow So Hard" and "Get Down" (taken from the debut album Wrath Of Roxane) to Coca-Cola and YouTube's Dance On, E-Train is ready to explode into 2013 with his sophomore album Imagination Of Mr. Malo set for release on the 1st of the year 2013.