Hot Tub Johnnie got our 254th Hunnypot Radio Show into full gear as he featured some of his top HP artist cuts of the past year including highlights from Peachcake "The World's Our Platform To Mean Something", Eighty4 Fly "So Cool", Brothers "We Are Pushing On" and Hong Kong Dong "Yoko Oh No!". Also included in the mix was the new Public Enemy track "I Shall Not Be Moved" and hits by HotTUB w/ "1-2-3-GO!" and French Montana's latest banger "Ocho Cinco" (feat. Diddy, Red Cafe, MGK & LOS) plus many more!
Kicking off the guest DJ sets was top tastemaker Amanda Krieg now know as Amanda Krieg Thomas (Music Coordinator, Format Entertainment) who treated us with a set list that comprised of many of her top tracks and artists of 2012. She kicked it off with an exceptional opener by Grace Potter & The Nocturnals "The Lion The Beast The Beat" which lead into other top favs like "Yeah Yeah" by Willy Moon, "Don't Save Me" by Haim, as well as many other gems from Lianne La Havas, Kishi Bashi and much more. Be sure to keep up with all of Amanda's top favorites as we move into the new year at her blog Tadpole Audio (http://tadpoleaudio.com)
The Hot Tub really began to get bubbling as we welcomed featured celebrity guest Balthazar Getty to the show. The famed actor/musician whom we all know from his role in the ABC drama Brothers & Sisters and as lead member of the rock band Ringside joined Hot Tub Johnnie for a special interview DJ set where we premiered new tracks from his music projects The Wow and Solar Drive. Balt took us back to his early days from acting in movies like Lord Of The Flies, Lost Highway, Ladder 49 and through the beginnings of his time as a beat maker/DJ. We weaved in and out of his hit songs with Ringside like "Tired Of Being Sorry", "Miami" and "Talk To Me" as well as new cuts "Drama" and "Monster" (feat. Rain Phoenix) off his solo project Solar Drive. Balt lead us into the creation of his latest hip hop project The Wow, which is a stellar collaboration with LA based rapper KO The Legend. Balt and KO spoke together about how they first connected and took us deep into the recording process of The Wow. We featured some heavy bangers "Whittier Blvd.", "Highlife" and "Who Are We" taken off their debut mixtape Re-Imagined (available now), which will be followed by their debut full length LP in 2013.
Starting off the live segment of the show was featured performers The Wow consisting of Balthazar Getty and KO The Legend. The LA based hip hop duo hit the stage hard as they performed one of their first ever shows for the Hunnypot crowd. They set it off with their new single "Whittier Blvd." and which lead into their swaggering rendition of "Somebody That I Used To Know". The Wow kept the crowd excited as they welcomed renowned reggae vocalist Elan Atias (The Wailers) to the stage for the smashing soon to be released 2nd single "The High Life". Show The Wow some love by checking out their brand new video for "Whittier Blvd." and download their new mix tape Re-Imagined.
Next to hit the stage was LA based R&B singer/songwriter, Davion Farris. Davion's voice soared over the smoothly laced R&B beats, as he hit us with addictive pop melodies and heartfelt lyrics. The performance was top notch as he featured an explosive live drummer and sexy exotic dancers. We recommend checking out Davion's debut EP #IMakeRnB: S.M.A.R.T. Music: Vol. 1 featuring the single "Birthday Girl" (feat. Casey Veggies).
Our final performers were Portland, OR based blues rockers, Hopeless Jack and the Handsome Devil. This hard hitting whiskey blues rock duo may have stole the show as their high energy blues rock tunes lead the Hunnypot crowd into a dancing frenzy.  12/17/2012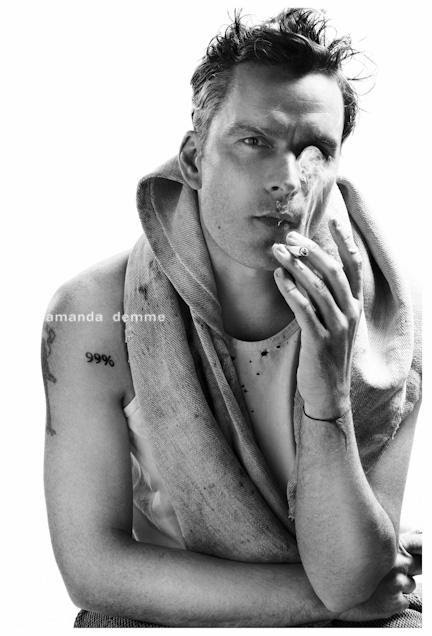 BALTHAZAR GETTY
The veteran actor and musician will be joining us for a very special guest DJ set/interview. Getty is best known for his role in ABC's Brothers & Sisters as well as being the founding member and producer of the indie rock band Ringside. Getty has also appeared in a number of popular films including Lord of the Flies, Ladder 49, Lost Highway, Natural Born Killers and 50 more. Currently Getty is the main producer for his two active music projects - Solar Drive and The Wow, the latter of which is a collaboration with rapper, KO The Legend who will also be performing on the show. So don't miss what is sure to be one hell of an interview.
---

AMANDA KRIEG THOMAS
(Music Coordinator, Format Entertainment):
Amanda Krieg
began her career in the music department at Lionsgate, first in Business and Legal Affairs, followed by Film Music and Television Music. There she worked on films such as "The Winning Season" and "Warrior," and television projects that included "Blue Mountain State" (Spike), "Running Wilde" (Fox), "Nurse Jackie" (Showtime), "Mad Men" (AMC) and several pilots. After three years with the department, Amanda tackled the unscripted world at Reveille Studios. In addition to coordinating music on "The Biggest Loser" and "MasterChef," she music supervised two cable television shows: "Commercial Kings" (IFC) and "One Born Every Minute" (Lifetime). Earlier this year Amanda made the transition back to films at leading music supervision, production and soundtrack company, Format Entertainment, as Music Coordinator for Julia Michels ("The Big Year," "Diary of a Wimpy Kid: Rodrick Rules," "Alvin and the Chipmunks: Chipwrecked!," "Sex And The City," "What's Your Number?"). In addition to her roles at Lionsgate, Reveille and now Format, Amanda has also music supervised the films "Moonshine Inc." and "Head Over Spurs In Love" and operates the LA music blog, Tadpole Audio.
Twitter
Tadpole Audio Website
Format Entertainment Website
---

THE WOW
The Wow is comprised of rapper
KO the Legend
and producer
Balthazar Getty
. The setup is the traditional MC + DJ/Producer, however the result is far from typical. The Los Angeles-based collective crafts slick worldplay hugged by production that runs the gamut of sounds and styles, undoubtedly due to Getty/KO's sonic upbringings. Described as meeting at the intersection of DJ Premier and Kanye West, The Wow takes the love of '90s Hip-Hop and accents it with modern sensibilities and the result is dynamic. The Wow are set to release their debut mixtape titled Re-Imagined on 12/26 followed by their self-titled debut album in 2013. Their video for the torch single "Whittier Blvd" is consistently gaining steam on YouTube, directed by the famed Amanda Demme. With a strategy solidly in place, The Wow are geared for the next phase in their career. A combination of beats, rhymes, and tales of life, the duo is destined for great things. "At the end of the day, what matters the most is the music," Getty says. "We're here to create something special."
Twitter
Website
---

HOPELESS JACK & THE HANDSOME DEVIL
This Portland, OR based duo is a raucous and raw element of rock & roll grounded in the roots of soul and hard blues. Hopeless Jack Beisel (lead/slide-guitar, vocals) and Smilin Pete Thomas (drums) form the power duo of the Rose City's strip club filled, liquor sodden nightlife working-class. They draw their sound from such greats as Robert Johnson, Muddy Waters, Seasick Steve, Scott H. Biram, Johnny Cash, Junior Kimbrough, Gun Club, The Dirt Bombs and The Gories. "They bang it out with all of the frenzy of the Stooges combined with a shock-and-awe strut gleaned from the early-era bluesmen. The live performance is a key aspect of the band's sound. While their just-released debut Shallow Hearts-Shallow Graves gives a solid indication of the guys' down-and-dirty feel, the sexed-up chaos of their stage show is a thing not to be missed." -Nick Hilden/SSG Music


---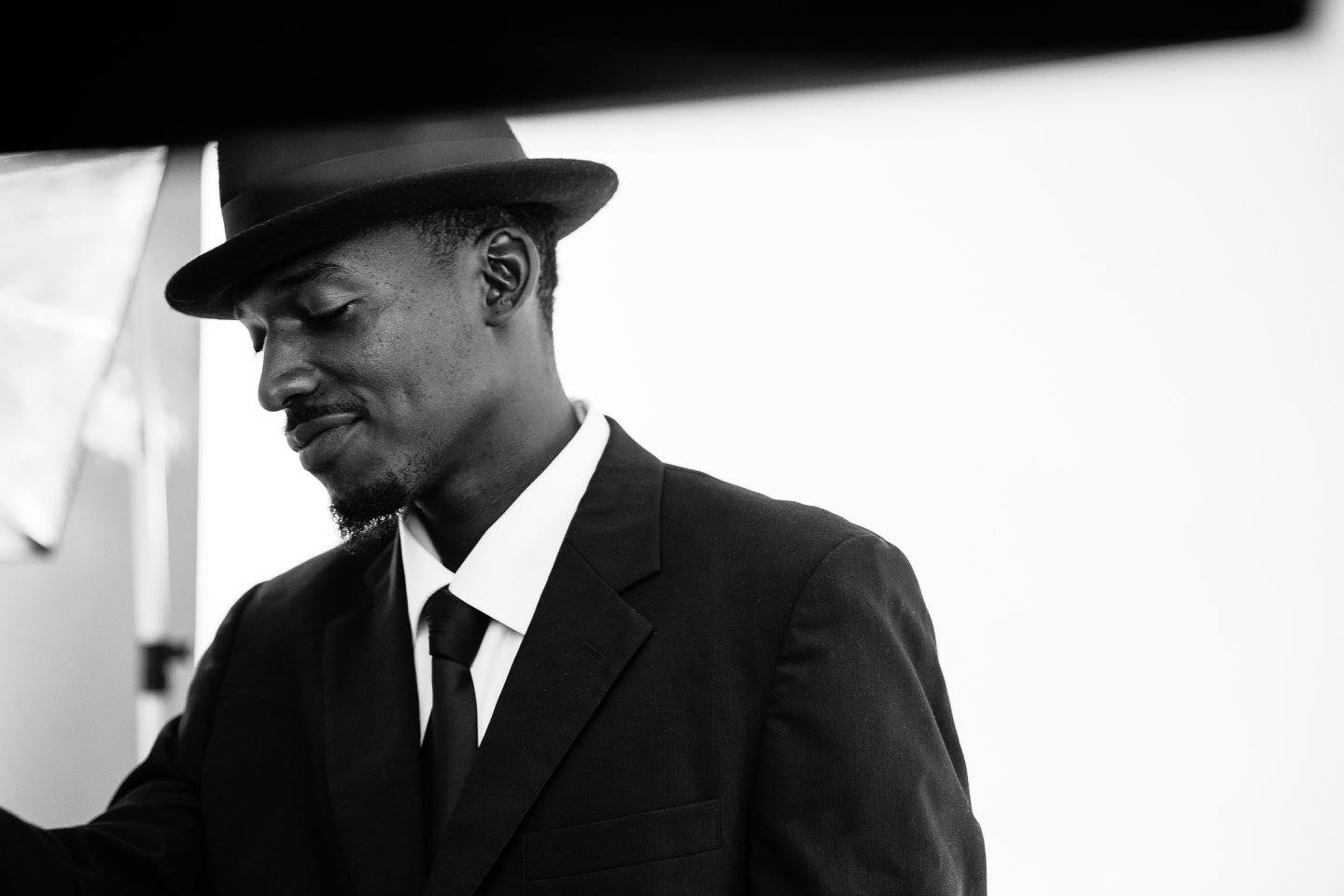 DAVION FARRIS
Inglewood based singer/songwriter/producer
Davion Farris
of Universal Music Group, is known to be one of the premier up and coming talents in R&B music today. With a melodic vocal style and heartfelt lyrics, Davion has developed a universal appeal and unique ability to reach various audiences. Davion began his professional career as a pre-teen with his brothers in a group called N3D. They were signed by Industry veteran Jheryl Busby to DreamWorks records in the late 90′s. As a seasoned songwriter, Davion was an integral member of the WoodWorks, an award winning, multi-platinum writing and production team. Davion received a 2009 ASCAP Pop Award for writing "Never" by Jahiem, the song reached #1 on the Billboard Adult Contemporary Charts. In 2012, Davion signed his first solo recording contract, inking with Los Angeles based entertainment company, 4 SOUND. Davion is set to release his self titled debut album through 4 SOUND/Universal. Until then we recommend checking out Davion's debut EP #IMakeRnB: S.M.A.R.T. Music: Vol. 1 featuring the single "Birthday Girl" (feat. Casey Veggies).
Twitter
Facebook