UNFORTUNATELY OUR GUEST MICROPHONE WASN'T RECORDING PROPERLY DURING THE INTERVIEW SEGMENTS, APOLOGIZES TO DANIEL AND BALT. :(
Last week was our farewell Hunnypot Radio Show at The Central and we closed it out with a bang. Kicking off the night with an explosive set was Hot Tub Johnnie, whose opening segment featured Buddy Greco's "The Lady is a Tramp" and stormed into tracks from HP favs Brøthers, Rocky Business, Cotillon, Hanni El Khatib, Talib Kweli feat. Miguel and many more current and breaking cuts. Hot Tubs' set continued with a brief sit down interview with Daniel Bedingfield (later performed on the show) where they premiered new tracks including his current single "Secret Fear", "Rocks Off", the sentimental ballad "Remember" and O.V.E.R.U.
Our first and only guest DJ of the night was the multi talented producer, songwriter, artist and actor, Balthazar Getty (SOLARDRIVE/The Wow/Ringside). Balt joined Hot Tub Johnnie for a very special sit down interview/dj set where Balt played some of his classic influences like Public Enemy, Roxy Music, Gang Starr, Nina Simone and Sam Cooke. However, the most excitement came when Balt premiered tracks off his latest musical project SOLARDRIVE whose debut LP was released last week. The nine-track alt/pop LP features a cohesive collection of songs veering from new-age funk to blues and electronica - reminiscent to artists like Massive Attack, Portishead and Tricky. Balt released the album through his own label Purplehaus Music and includes the standout cuts "No Drama", "Monster", "Lovely", "Feel so Down" and "Desperate".
Setting off the live performance segment of the night was none other than multi-platinum selling artist, Daniel Bedingfield. Bedingfield stormed onto the scene in 2001 and has garnered six UK top 10 singles and a Brit Pop Award joined us for a special stripped down set where he premiered new songs off his forthcoming album. The entire crowd was blow away by Daniel's energy and flawless vocals as he performed his current single "Secret Fear" and the beautifully crafted ballad "Remember".
The funky tribe that is The James Douglas Show brought some serious energy to the stage. I'm pretty sure that every person in the room couldn't help but move their feet and dance with us. Not only did they bring the funk/R&B vibe, they brought an infectious party to the stage with their latest bangin single "Vegas Hot". If you haven't seen their latest video for "Wonderfully," we recommend you check it out.
Closing out the night was none other than the man of the hour, the birthday boy L Boogie (aka Larken Phillips). L-Boogie took the stage and viciously attacked the mic with a fiery rhyme skeme over some classic mixtape beats.
All in all, it was another amazing show put together by the incredible Hunnypot Unlimited team. Huge thanks to everyone that came out to support, performed, and both the Central SAPC and Hunnypot crews. We couldn't make it all happen without each and every one of you! We look forward to continuing the greatness as we move and transition into The Mint LA!  04/22/2013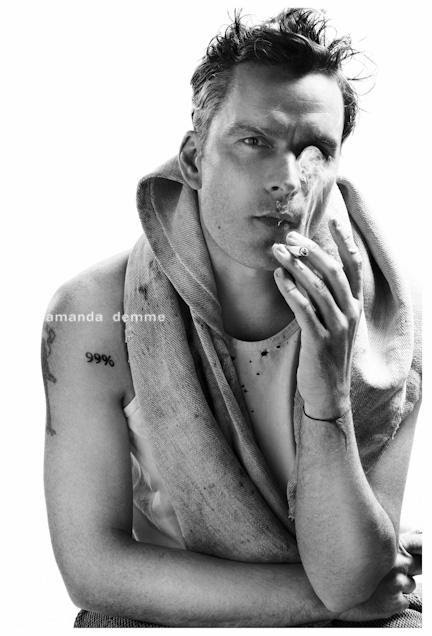 SOLARDRIVE (BALTHAZAR GETTY)
Balthazar Getty will be will be joining Hot Tub Johnnie for an exclusive interview/DJ set to premire his new music project SOLARDRIVE. This alternative pop project is is a nine-track LP, and one that Getty describes as a "serendipitous" affair, made on the fly with whomever happened to temporarily take up residence at his LA digs. What emerged is a cohesive collection of songs, veering from new-age funk to blues and electronica that Getty says draws elements from many of the albums that shaped his adolescence; specifically, artists such as Massive Attack, Tricky and Portishead. The self-titled LP will be released on 
April 23rd
 through Getty's own label Purplehaus Music.
---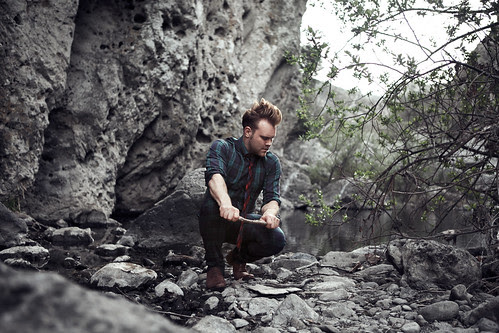 DANIEL BEDINGFIELD
Daniel Bedingfield's pop wizardry earned him a BRIT Award, six U.K. Top 10 singles and 4 million in album sales from 2001 to '04. But with that success came unforeseen consequences: a protracted contractual tug-of-war with a record label resistant to his artistic growth. Now, after eight years, the songwriter who rocketed to the top of the pop world with "Gotta Get Thru This" is back in a huge way, with new batches of genre-splicing, pulse-pounding music that not only appeals to a broad spectrum of fans but reveals Bedingfield's resolve to control his own fate. Don't miss out as Daniel will be joining Hot Tub Johnnie for a brief interview to premiere some new music and then rock out for the Hunnypot crowd.
---
THE JAMES DOUGLAS SHOW
Albuquerque based funk rock band The James Douglas Show are set to unleash their high-energy, raw musical experience of funk, R&B, soul, and rock to the Hunnypot airwaves. The James Douglas Show is also the house band for the new hit late-night talk show "The After After Party," which stars "Breaking Bad" actor Steven Michael Quezada and airs every Saturday night on NBC immediately after "Saturday Night Live," and every Fridaynight internationally through FilmWorks Entertainment on Askmilton.tv. With that said, we highly recommend witnessing this absolute powerhouse of funk, rock and soul!
---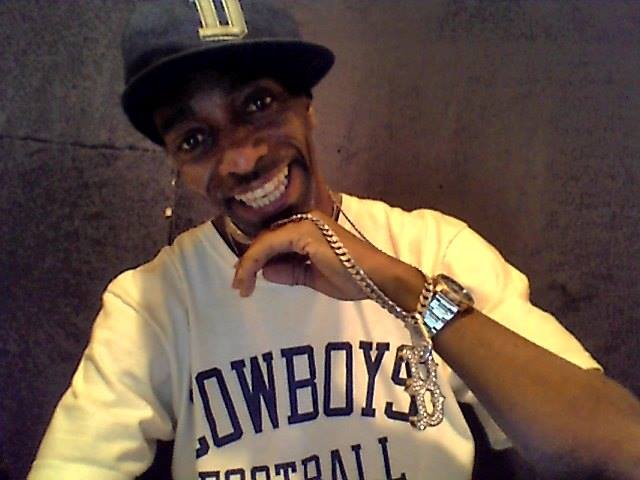 L-BOOGIE
Hunnypot favorite, L-Boogie (Larken Phillips) will be closing out our final Hunnypot Radio show at The Central with a very special live performance in celebration of his Birthday. L-Boogie will be hitting the stage to perform what is expected to be a blazing set of hard hip hop bangers. This is not to be missed!