UNFORTUNATELY OUR MICROPHONES GAVE UP ON US DURING THE INTERVIEW SEGMENTS, APOLOGIZES TO JOE AND FRANK. :(
Last week's Hunnypot Radio Show was a blast and as always we packed the house with some of today's top music tastmakers and musicians. Kicking off the night in classic fashion was Hot Tub Johnnie, whose opening set featured some classic artists like Little Richard and the newly polished single from Jimi Hendrix "Hear My Train A Comin'". Johnnie also premiered new cuts from Hunnypot favorite Mic Terror, Capital Cities, G-Eazy as well as slammin' singles from CHVRCHES, Django Django and much more.

This all lead way right into our first guest DJ of the night, longtime music professional, Joe Berman of MediaHorse. Joe has been a highly regarded tastemaker in the business for well over 20 years and he showed his musical prowess with his ode to classic punk rock in his set. Joe brought us all back to the roots of punk rock playing classic tracks as well as deep cuts from Blondie, The Clash, The Jam, Buzzcocks, Ramones and many more.

Our next guest was one of today's top rising tastemakers in the business, Music Supervisor, Frank Palazzolo. Frank is the right hand man for Liza Richardson where they handle music for many of today's top TV shows like Parenthood, The Following, Hawaii Five-O and much more. Frank took us on a little journey with his set as he sequenced tracks that were major influences on his life. He started with one of the first singles he ever purchased, George Lamond's "Bad of the Heart" and then playing hits from Cake, Van Halen and into new cuts by Kongos, Little Daylight and much more. But the crowd pleaser had to be MC Yogi's "Hanuman".

Opening up our musical performances of the night was the extremely talented LA based singer-songwriter, Audra Mae. Audra who recently released her album Audra Mae & The Almighty Sound, performed an exceptional stripped down set with just her amazing voice and guitar. Her songs told many stories of her life and none were more amazing than her performance of "Old Italian Love Song" a beautiful song which is a standout amongst many of her fans.

Our next guest was UK based roots, soul, folk, singer-songwriter, Jon Kenzie. Jon has been traveling all over the US and Europe and we were very lucky to have him join us for a special stripped down acoustic set as he performed new tracks off his debut album Not Much Technical Stuff.

Our final performers of the night were British born brothers and blues rockers, Bite The Buffalo. These guys know how to rock and were playing their second show of the night in LA as they closed out their 40 night tour of the US. Nothing better than a hard rockin' blues duo who knows how to get down and dirty. The boys stormed through a gritty high energy set as they treated us to songs off their newly released LP Blue Lips, as well as their 2012 EP Bromigos.
All in all, it was another amazing show put together by the incredible Hunnypot Unlimited team. Huge thanks to everyone that came out to support, everyone that performed, and both the Central SAPC and Hunnypot crews. We couldn't make it all happen without each and every one of you!  04/08/2013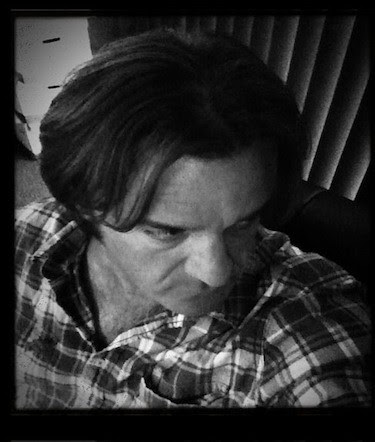 JOE BERMAN 
(MediaHorse) Longtime industry professional, Joe Berman will be joining us for a special guest DJ set. Joe began his music career in 1993 when he started his own record label (Smart Recordings) and released a series of compilation CD's that showcased young and upcoming rock and pop bands. These CD's featured numerous bands and musicians that over the years have moved on to become top name worldwide recording artists. (Goo Goo Dolls, Fiona Apple, The Ataris, etc). With phenomenal results through creative radio and marketing campaigns, Joe was able to secure recording contracts for numerous International artists on various major US labels (Sony / Columbia, Epic, Warner, etc.). In the early 2000's, Joe shifted his focus to building key relationships within the commercial advertising world. To this day Joe has helped coordinate and secure license partners for numerous artists, in various television, film, and advertising arrangements (Coca Cola, Apple, Hilton Hotels, Burger King, Honda, Mitsubishi, TGI Fridays, Sprite, ABC, CBS, FOX, HBO, Target, MTV, etc.). Joe most recently held the title of Vice President at Opus 19 Music Publishing overseeing all creative / licensing for the ARC Music (Chess Records) publishing catalogue, which includes copyrights by legendary artists such as Chuck Berry, Bo Diddley, Muddy Waters, Howlin' Wolf, John Lee Hooker, and many more. Joe co-founded MediaHorse in late 2010 with Shauna Krikorian and also continues to consult for various International labels, publishers, and music export offices in regards to artist development by way of creative licensing efforts. Joe likes Abyssinian cats, grilled cheese sandwiches, 80s metal and shopping for shoes.
---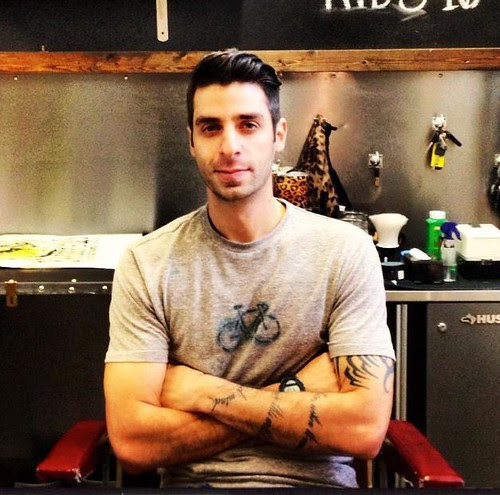 FRANK PALAZZOLO
(Mad Doll Productions): Highly regarded Music Supervisor and tastemaker, Frank Palazzolo will be joining Hot Tub Johnnie for a special intimate sit down interview/DJ set. After three years as Film Music Coordinator at Universal Pictures, Frank parted ways in 2010 to become an independent Music Supervisor as well as assistant to Music Supervisor and KCRW DJ, Liza Richardson. Frank has been assisting Liza over three years. During this time he has worked on hit television shows such as Parenthood, Hawai'i Five-0 and The Following, also recently working as Music Supervisor on the film Emanuel and The Truth About Fishes, staring Jessica Biel and Kaya Scodelario. You definitely do not want miss out on this set, as Frank will surely be sharing some very fine musical gems for our ears.
---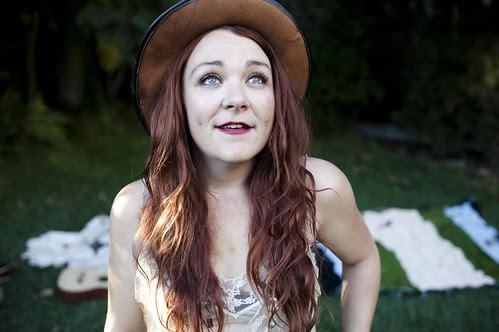 AUDRA MAE
Since arriving in California nine years ago, on Elvis Presley's birthday no less, with the proverbial $20 in her pocket, Audra Mae has done alright for herself. She landed a publishing deal with Warner/Chappell, multiple TV placements on the hit F/X series, Sons of Anarchy, The Good Wife, etc. and in 2009, wrote the lyrics to "Who I Was Born to Be," the only original track on Susan Boyle's chart-topping, 9 million-selling album I Dreamed a Dream. Audra recorded and co-produced her latest album, Audra Mae & The Almighty Sound, with legendary country singer Deana Carter. Audra describes this album as "the closest I've come to putting my soul to music the way I wanted to." The album was released in February of 2012 to critical acclaim. American Songwriter claimed "Audra Mae takes her music to a new level." and Filter said "Audra Mae brings to mind a whole host of Hall of Famers every time she opens her mouth on The Almighty Sound". Since the real ease of Audra Mae & The Almighty Sound, Audra has received a flurry of notable placements including, an awe inspiring cover of Van Morrison's "Crazy Love," hand chosen by director Judd Apatow for his film 'The Five Year Engagement'. Audra is currently back in the studio beginning work on album #3 and will be doing a very special stripped down set which will surely blow you away! We highly recommend checking out her singles' "The Real Thing" and "Jebidiah Moonshines Friday Night".
---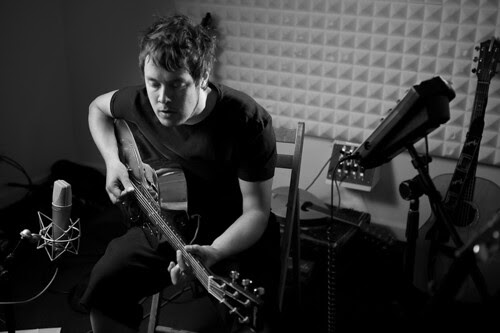 JON KENZIE
Jon Kenzie is an accomplished unsigned singer-songwriter from Manchester [UK] with his musical roots based in blues, folk, funk and soul. As well performing in arenas and festivals Jon has also been traveling around the USA, UK and Europe performing on the streets. He has travelled from place to place busking his tunes like the troubadours of old, connecting with the people who stop to listen.
---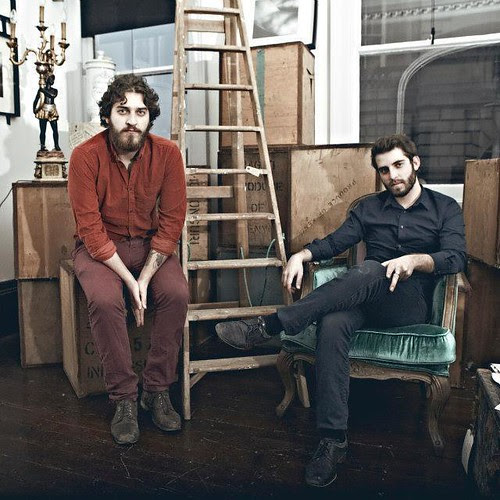 BITE THE BUFFALO
The British born brothers recently moved back to the UK for the opportunity to take their music to an international audience. The pair did most of their growing up in the mining towns of The Copperbelt, Zambia where they got good tans and nice accents. Releasing their EP Bromigos in 2012 got the boys all around the UK / Europe and through to The United States. Following up a successful year with their debut album Blue Lips, written in a Lighthouse off the coast of Dorset and recorded in a garage in Bath.

Website  YouTube