Hot Tub Johnnie and the HP Radio crew once again threw a fantastic show, this time at The Mint's fabulous Backstage Studio/Green Room last week. For the 272nd show, Hot Tub kicked off with a slammin set of jams which included new tunes from Alek Fin, Clubfeet (w. Chela), Holly Palmer, Young Dro, Juice J, Far East Movement x TJR and many more that you can listen to here.
Our special guest DJ was renowned COMPOSER AND MUSIC EDITOR, Elliott Goldkind. Elliott has worked and collaborated with Jeff Buckley, David Mamet, among others and is currently the Music Editor for hit TV shows, The Fosters and Switched at Birth. For his set Elliott chose to play some of his classic favorites that changed his life. He included gems from Polyrock, The Ramones, Captain Beefheart, XTC and many other legendary acts. You can listen back to Thomas' entire interview/dj set here. 
First on stage was LA based 40s flashback trio, The Goods. These 3 LA beauties were on hand to perform tracks off their brand new self-titled EP which was being released at Midnight. Taking the stage with a slightly smaller band The Goods still rocked out a stylistic set of swingin' boogie-woogie jams.
Keeping the show in line was Hunnypot's own DJ Boom Shack who dropped a killer set of current new tastemaker jams by Lolo, RAC (w. Kele, MNDR), Nightmares On Wax, Nicky Blitz, Etta Bond x Raf Riley and many many more.
Next up we had Opus Label/Hunnypot songstress, July Cruise, join us for a brief interview and to premiere her infectious debut dance single "A Song About You". July also graced us with a special performance of her forthcoming single "Addiction Song" to be released later this year by Opus Label.
Set and ready to close out the show, was LA based DJ, Composer, Producer, Schpilkas. A Hunnypot Hot-Tubber for many years, this marked the first time Schpilkas took to the HP Airwaves' 1's and 2's and he did not disappoint. Best known for his composer and production work for Film/TV and Video Games (Tia & Tamera, One Tree Hill, Family Wedding, Top Spin 4 and much more), Schpilkas prepared an onslaught of hip hop influenced, 80s electro dance favs including The Golden Palominos, INXS, Rob Base & DJ E-Z Rock, Madonna, Daft Punk and many many more classic gems.
In a special throwback to traditional Hunnypot Radio Shows, Hot Tub Johnnie prepared our first Sing-A-Long in over a year. It was Alicia Bridges' classic 1978 disco hit "I Love The Nightlife (Disco Round)" Huge thanks to everyone that came out to support, perform, and both the The Mint and Hunnypot crews. We couldn't make it all happen without each and every one of you!  8-26-2013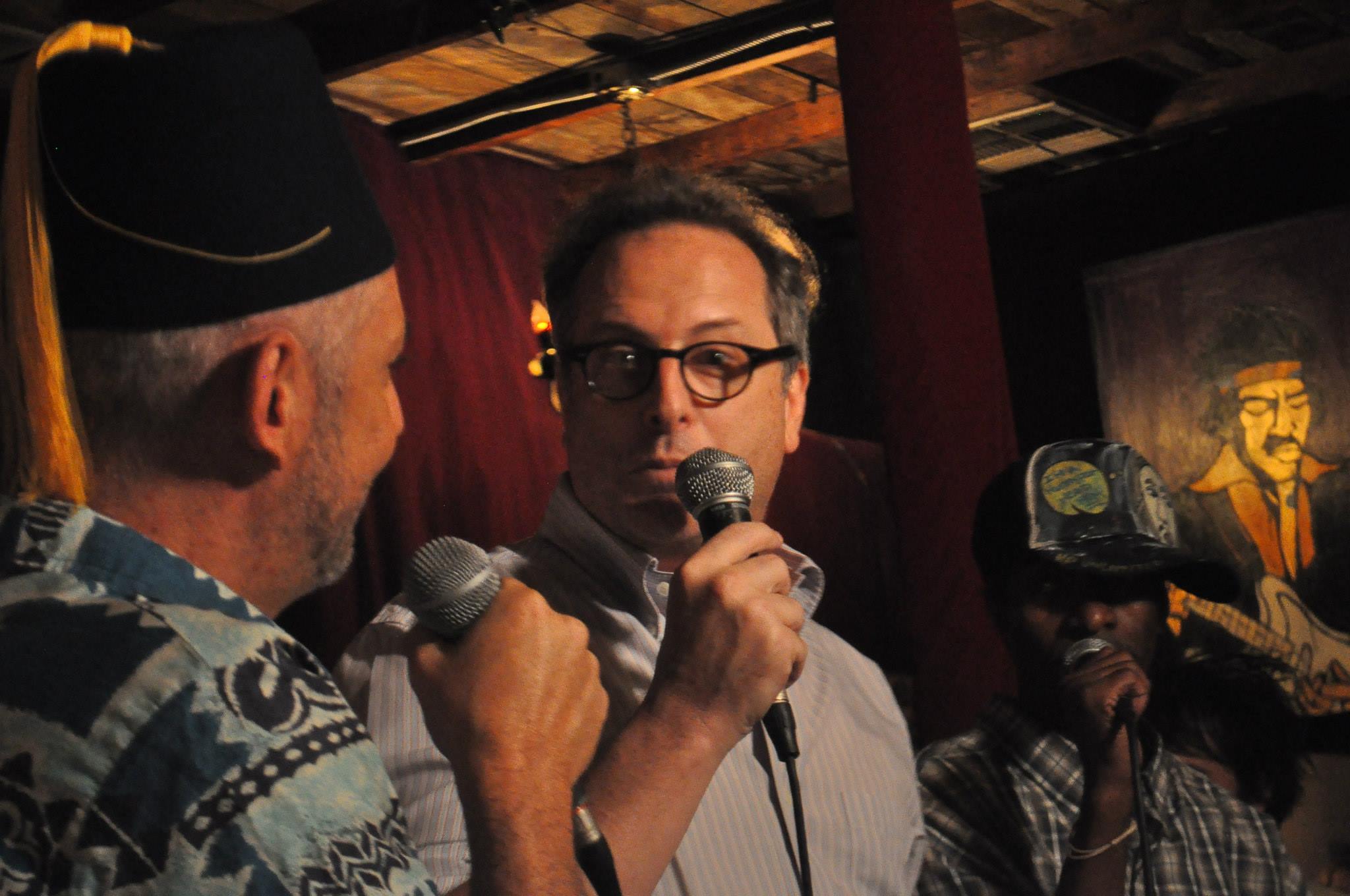 ELLIOTT GOLDKIND (COMPOSER & MUSIC EDITOR, INTERVIEW/DJ SET)
Elliott Goldkind has composed music for diverse media, ranging from orchestral and chamber music to film, television, and commercials. Elliott's classical/concert music has been performed throughout the United States and Western Europe. His film scoring work has led to collaborations with Jeff Buckley, David Mamet and many talented young directors. Elliott received his B.A. from Sarah Lawrence College, studied at Ecole Normale de Musique in Paris and the Hochschule fur Musik in Berlin. Stylistically, Elliott's music ranges from lyrical to nails-on-blackboard. Ideally, he writes with pen and paper, leaving it up to "real musicians" to perform. However, for film and commercial applications, various electronic/digital approaches rear their ugly heads as well. Elliott was a founding member of the not-too-legendary New York rock bands "Bones Jones and the Jones Tones," "Hodgepodge Lodge," and "Freak of Nature." Like too many others, Elliott is a native New Yorker living in Los Angeles.
Follow: https://twitter.com/ElliottGoldkind  https://facebook.com/goldkind
---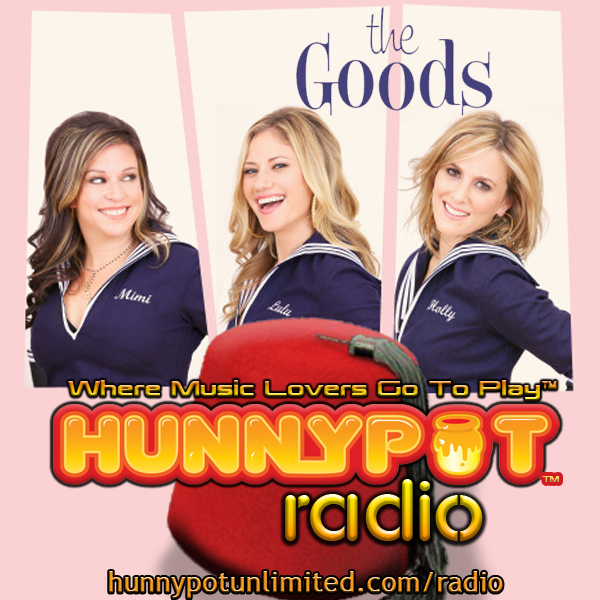 THE GOODS *AVAILABLE ON YOUTUBE
The Goods is a band formed by Los Angeles based recording artists Lucy Woodward, Holly Palmer & Michelle Lewis. While busy writing, recording and performing their own music, which is heard on iPods, TV, film and on stages around the world, they first came together to sing at at a mutual friend's Christmas party. It was love at first note. They started writing songs together and called themselves The Goods. Their songs are inspired equally by The Andrews Sisters & Lena Dunham's character "Hannah" from the HBO show "Girls". Stylistically rooted in the swing and boogie-woogie era, their lyrics are strictly 21st century. What has emerged in their writing is an everywoman character who despite her best intentions is always getting into some kind of trouble. Their live show is a twisted, comical, slightly dark affair that leaves people wondering, "What did I just see?" and "When can I see it again?" They are currently at work on their debut release, which will be out this summer.
Follow: https://facebook.com/TheGoodsMusic  https://twitter.com/TheGoodsMusic  https://twitter.com/lucywoodward  https://twitter.com/hollypsinger  https://twitter.com/mlewey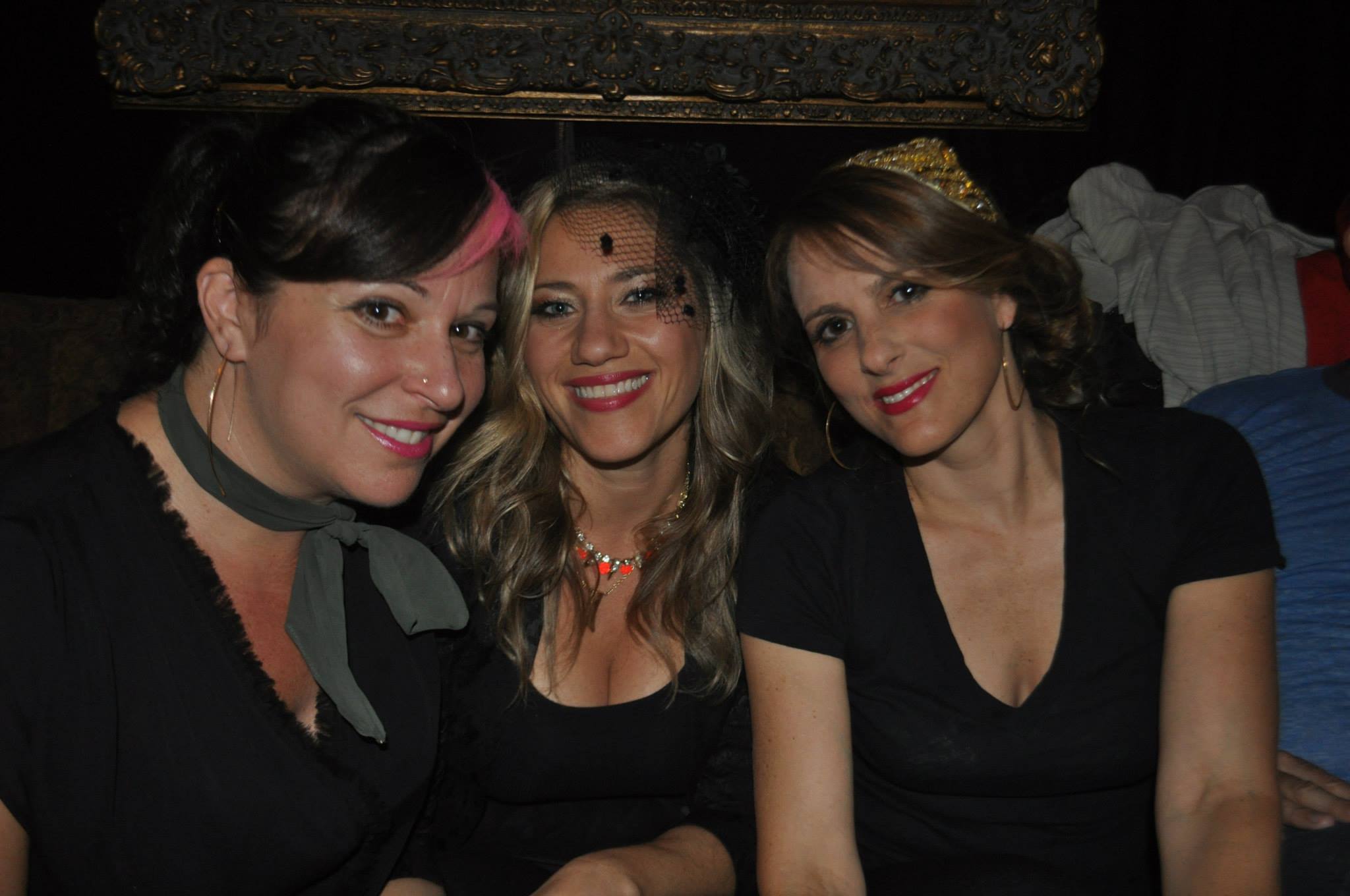 ---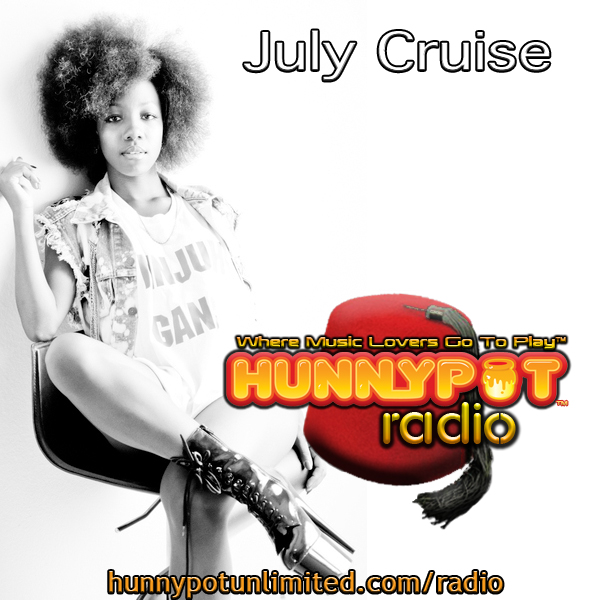 JULY CRUISE *AVAILABLE ON YOUTUBE
July Cruise is bringing soulful pop back into a music scene. And she has the voice to prove it with her debut single, "A Song About You," dropping July 23, 2013. Before becoming July Cruise, Tatiana McConnico had a humble musical start at age 3 while singing Whitney Houston in her living room in Atlanta, Georgia. Her parents would often play Al Green, Johnny Taylor, Frankie Beverly and Maze. As she grew older, she expanded her interests to Fiona Apple, No Doubt, Diana Ross, and The Supremes. The mix of talents – old and new, heartfelt and upbeat – helped influence the music she makes today. At the American Idol audition, Randy Jackson referred to the singer/songwriter as "the best voice in Birmingham." In addition to making it to the top 40 on American Idol, July also performed on Showtime at the Apollo, The Jenny Show, and Madison Square Garden. July most recently signed with Opus Label and will be releasing her new single this summer. "A Song About You" brings a beat to which you can dance yet infectious lyrics to sing along to. She is also slowly making her internet presence known with her remix to Watch The Throne's "No Church In The Wild," which has received over 150,000 views. In the words of the artist herself, "I just want to touch as many people with my music as I can."
Follow: https://facebook.com/julycruiseofficial
---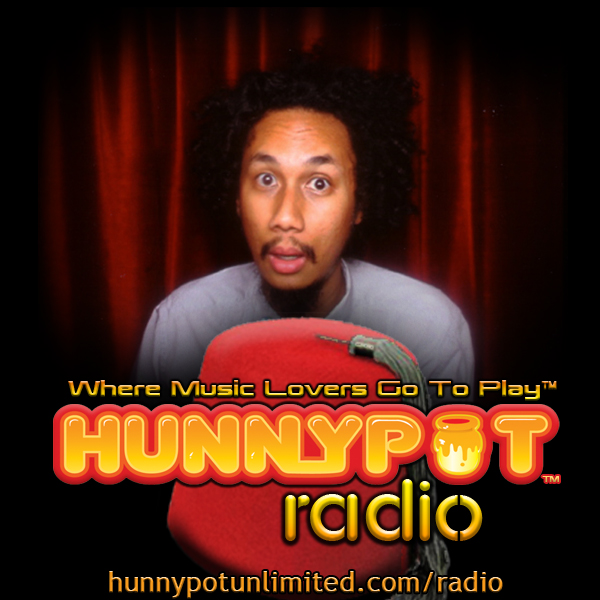 SCHPILKAS (LIVE DJ SET)
Casey Dunmore, best known as Schpilkas, is a composer and producer for film, tv and video games. A classically trained multi-instrumentalist, Schpilkas blends influences from classical, rock, hip hop and electronic music to create a hybrid Urban Electronic style. His original music production credits include the theme songs for reality TV show Tia & Tamera (Style Network) and the NBA Toronto Raptors. Some of Schpilkas' featured placements include NIKE's Vapen Sessions, the movie Our Family Wedding (Fox Searchlight Pictures), One Tree Hill (CW), The City (MTV), Jimmy Kimmel Live (ABC), and video games Tap Tap Revenge 3 and Top Spin 4 (2K Sports).
Follow: http://schpilkas.com  http://twitter.com/schpilkas