Hot Tub Johnnie and the HP Radio crew threw another fantastic show as we jumped back into our favorite place The Mint. Hot Tub had an extremely fun set prepared as he dropped tracks from STRNGRS, Nick Cave And The Bad Seeds, Gigamesh, Elvis Presley and much more.
Renowned studio wizard and DJ, Danny Saber joined us for an intimate interview and special handpicked DJ set. Danny brought to us an exceptional collection of music which traced back to many of his favorite artists that he's worked with over the years featuring Marilyn Manson, Dave Navarro, George Clinton, Public Enemy and even a crossover remix of Billie Holiday's "Strange Fruit" taken off his new album Saber Bytes Vol. 2. This was a fascinating interview loaded with great stories and timeless music from one of the most eclectic and accomplished producer/engineers in the business.
Kicking off our live performances was LA based electronic musician, ALEK FIN (aka Adam Finkel). Taking the stage for the first time in over a year, Adam and his band performed a brilliant set featuring new songs off his EP Mull. His lead single "Waiting Like A Wolf" highlighted the night along with standouts "Gone", "Rocks In Paper" and "Mull".
Next to perform on the show was the London based multi-intrumentalist duo, Bitter Ruin. Due to slight technical problems we were treated to a very special stripped down acoustic performance from on-top of The Mint's bar. All stood in awe of Georgia Train's beautiful vocals as they soared through the Hunnypot crowd. The highlight came with the performance of their new single "Diggers" taken from the forthcoming album Waves.
Our final performer was LA based (via Germany/Thailand) rapper, Azizi Gibson. Fresh off the release of his latest album Ghost in the Shell via Brainfeeder Label, Aiziz dropped some hard hitting smoked out bangers.
Huge thanks to everyone that came out to support, perform, and both the The Mint and Hunnypot crews. We couldn't make it all happen without each and every one of you! 09/23/2013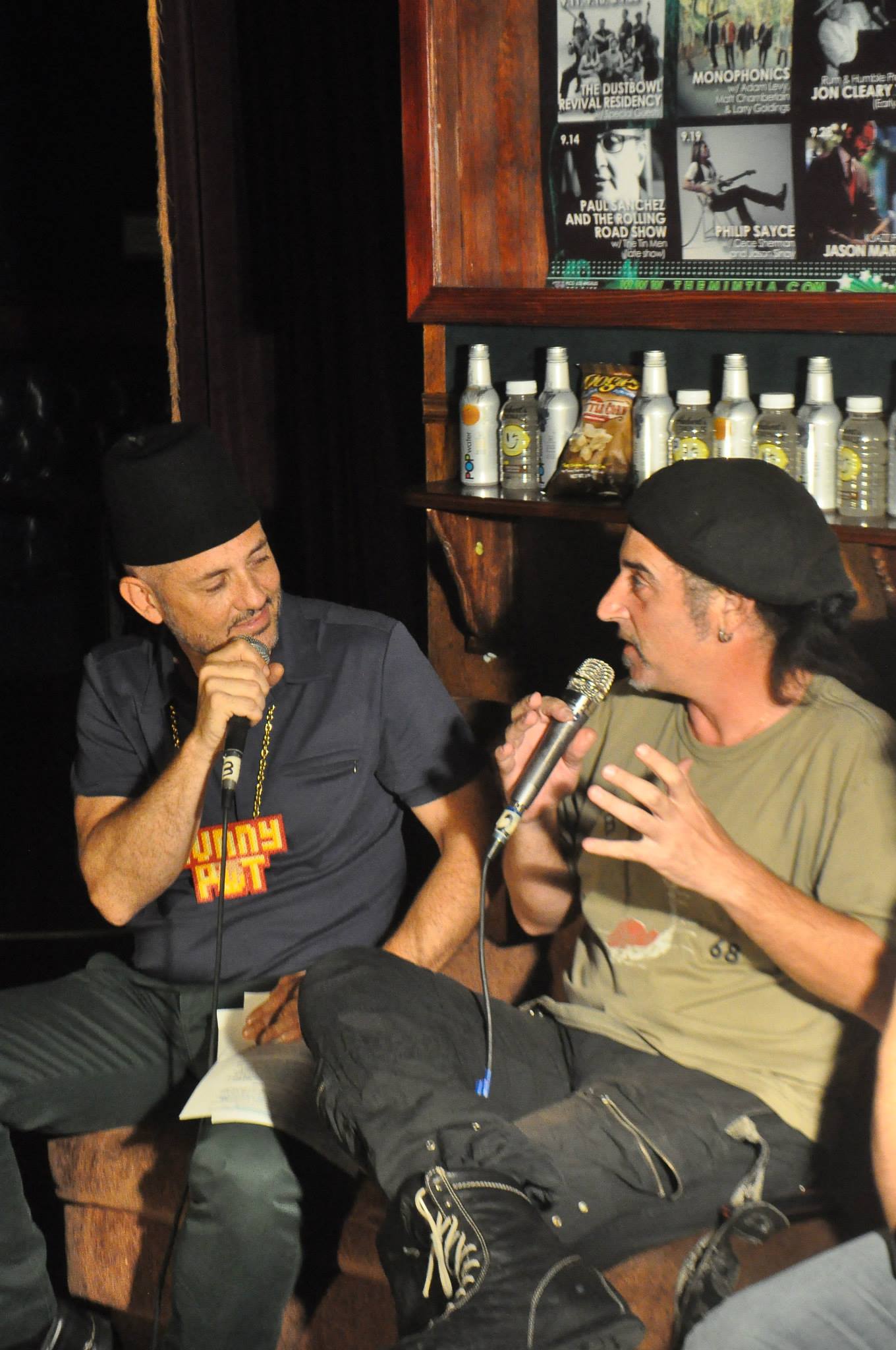 DANNY SABER
Los Angeles resident Danny Saber is not only known for his years playing guitar and bass with the Manchester, England-based Black Grape—he is also known for his skills as a producer, remixer, engineer, and DJ, and has worked with a long list of major artists ranging from Sheryl Crow to Madonna to Public Enemy. Saber is not an easy artist to categorize; he has strong alternative rock credentials, but he has also embraced everything from hardcore rap to industrial to trip-hop.
Born and raised in Los Angeles, Saber was seriously into funk, heavy metal, and hard rock when he was growing up; his first experience playing on the L.A. club scene was in a hip-hop-influenced funk band called Proper Grounds. As time went on, he became even more eclectic in his tastes so eclectic that he eventually ended up having both rapper Busta Rhymes and veteran country-pop singer Willie Nelson on his résumé. Although Saber is American, the—aternative pop/rock band that brought him a lot of exposure in the mid-'90s—Back Grape—was edominantly British and was led by vocalist Shaun Ryder, formerly of the Happy Mondays.
---

ALEK FIN is a Los Angeles, CA based electronic musician, producer, and engineer.
---
BITTER RUIN
Bitter Ruin are Georgia Train and Ben Richards. Described as a boy/girl duo but never to be underestimated when it comes to both their live and recorded sound, Bitter Ruin's dynamic is a huge part of what makes them stand out. They met in 2007 and began crafting their sound through a number of self-released EPs. Interestingly, these multi-instrumentalists had wildly opposing musical in the Bjork-esque 'Diggers'. Bitter Ruin have been described by others as Noir Pop, Indie, Rock, Punk, Folk, Soul, Flamenco, Classical and so many more sub-genres, but the best thing to do is listen and make up your own mind. 
---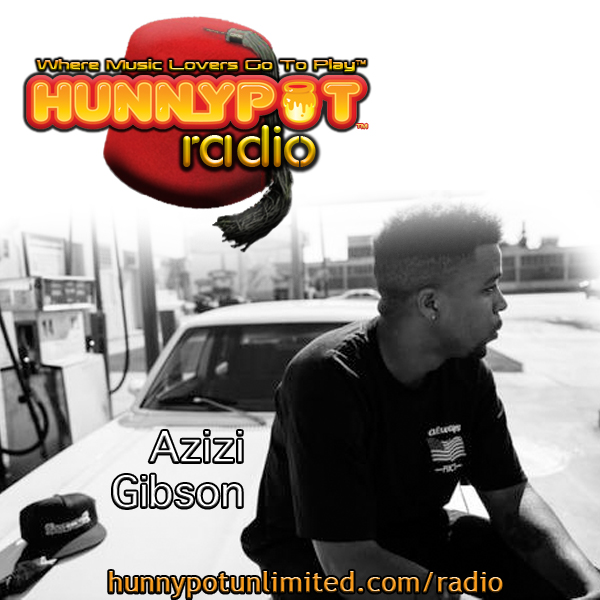 AZIZI GIBSON
Azizi Gibson is an LA based (via Germany/Thailand) rapper