Hot Tub Johnnie and the HP Radio crew threw another fantastic show. Hot Tub had an extremely fun set prepared as he dropped tracks from Glass Animals, Foxygen, Meg Myers, Earl Sweatshirt and HP favorite, Gzus Piece and much more. 10/7/2013
LA based industry tastemaker, John Lambremont (Kill Rock Stars and Shot Clock Management) joined Hot Tub for a special sit down interview and DJ Set. John prepared a handpicked collection of his favorite tunes at the moment including new gems from breaking artists - Hands, Haerts, NO, Body Parts and a few other artists we will all be hearing about very soon.
Boston based soul rocker, Jesse Dee was the first artist to take the stage and boy did he deliver. Jesse rocked out many of the standout cuts off his new album, On My Mind / In My Heart out now via Alligator Records.
Hitting the stage next was LA based rockers, The Bixby Dolls. This LA quartet lead by Curt Barlage performed a high energy 60s garage rock infused set, playing tunes off their 2012 release, Near & Undear as well as new tunes.
Closing out the show was LA rap collective, Psych Ward Druggies. Making a name in the area with their intense pop-up shows, Psych Ward Druggies hit the stage and completely rocked out with a high energy performance of songs like "Respect The Shooter" and their current club single banger "Pop It For A Player".
Huge thanks to everyone that came out to support, perform, and both the The Mint and Hunnypot crews. We couldn't make it all happen without each and every one of you! If you missed the show or just want more, you can listen back to all the performances and DJ sets at the link below…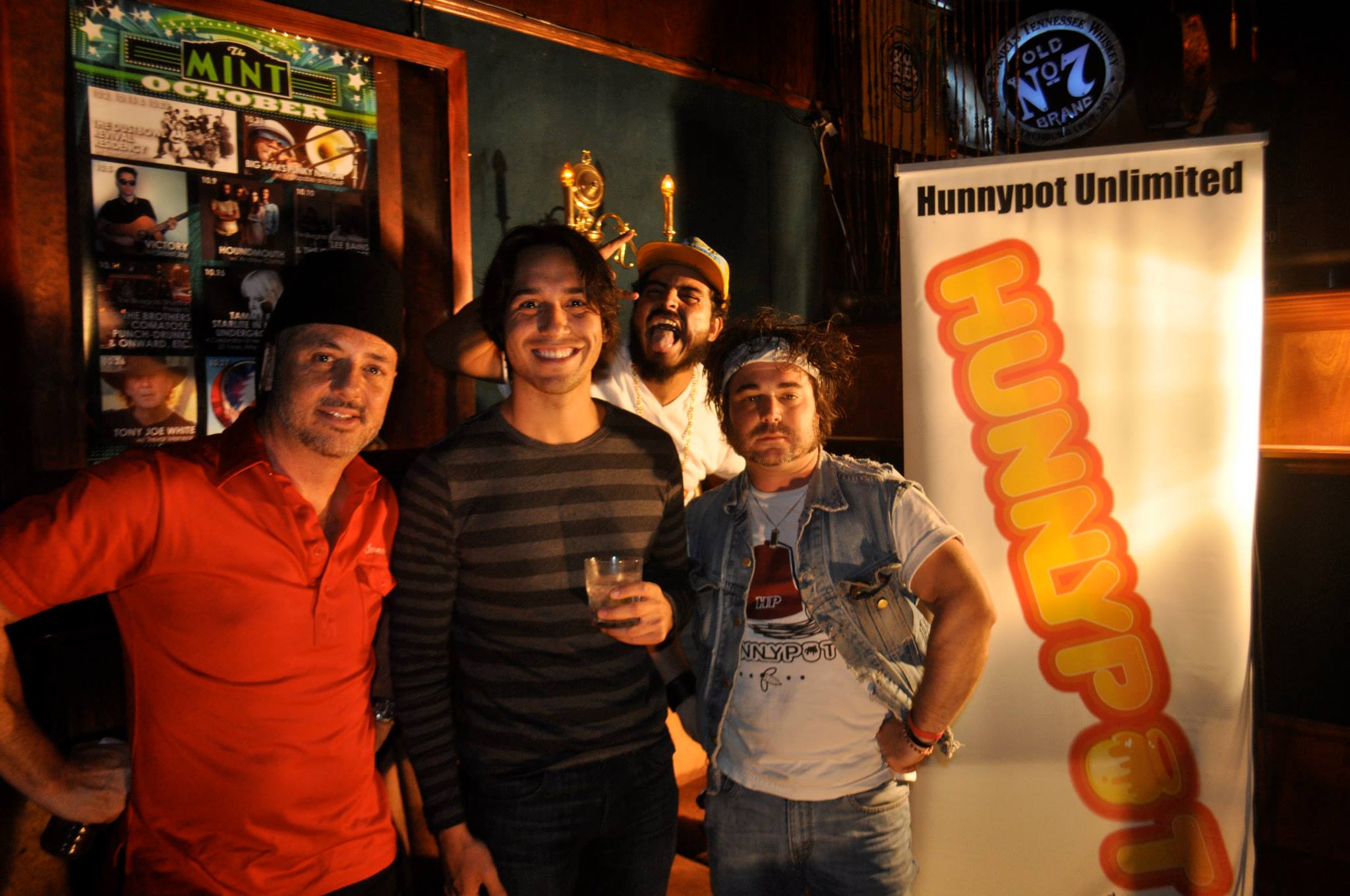 JOHN LAMBREMONT
LA based industry tastemaker of Shot Clock Management.
---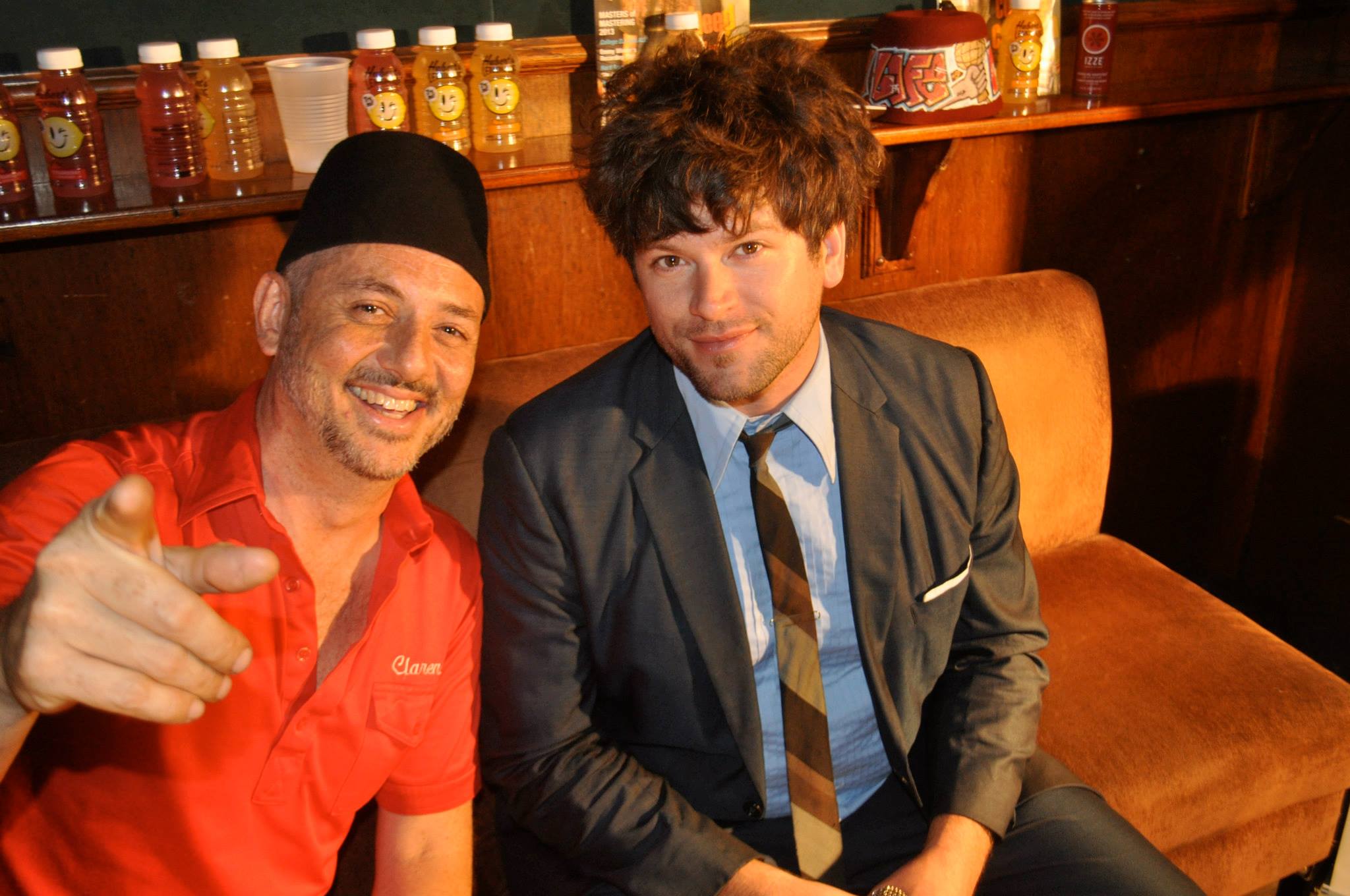 JESSE DEE
Boston's Jesse Dee is a singing, songwriting, guitar-playing soul man-a modern day trailblazer inspired by the old school. Dee's passion is exploring and updating soul music for contemporary audiences. With his warm and honest sound, his instantly memorable melodies and positive, slice-of-life lyrics (evoking the heyday of the Brill Building songwriters), he accomplishes just that. His inventive, hook-filled songs are delivered with buoyant, youthful exuberance. Live, he always brings down the house, and keeps his ever-growing fan base coming back for more. His band lays down driving, infectiousgrooves while Dee's expressive vocals put him in a class by himself. On the strength of his fervent live shows, Dee plays to packed clubs in New England and has toured across Europe, earning new fans at every gig. The Boston Herald declares, "Dee has an explosive voice. He possesses a powerful, raspy tenor and an uncanny phrasing ability that can't be taught."
---
THE BIXBY KNOLLS
LA 60s garage rock quartet.
---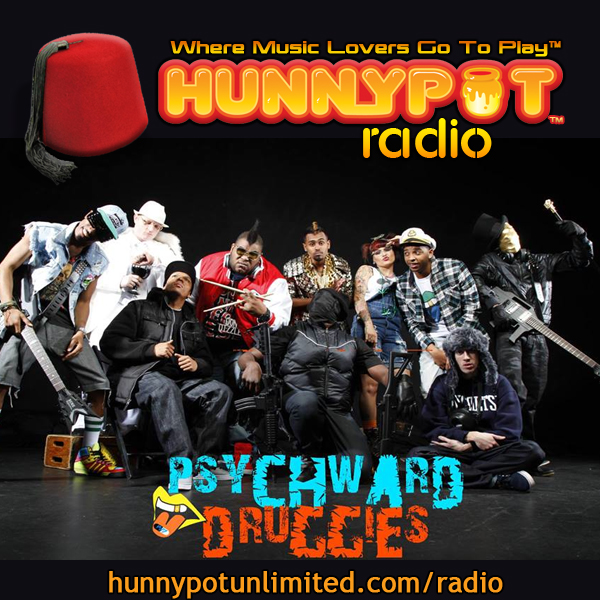 PSYCH WARD DRUGGIES
It took a mad scientist to make it happen. After working with a talented collection of artists and producers, the mysteriousfigure known as Dr. Csalohcin had an idea. The Southern California-based jack-of-all-musical-trades would combine all the talent around him, form a group and launch them through music, movies and comic books.

Yet this would be no normal group. It would be called Psych Ward Druggies and would have a specific mission. "He explained the concept to us," says Golden Boy, one of the nine members of the crew. "That the world is a psych ward and we're all drugged up by our society."