Hot Tub Johnnie and the HP Radio crew threw another fantastic show. Hot Tub had an extremely fun set prepared as he dropped tracks from Glass Animals, Foxygen, Meg Myers, Earl Sweatshirt and HP favorite, Gzus Piece and much more.
LA music tastemaker and all-around industry guru, Allie Shaw joined us for her very first Hunnypot DJ set and interview. Allie is the CEO and founder of Manic Monkee Mgmt and Brand Developemnt, working with the likes of Public Enemy and Rachael Ray. For tonight though it was about the music and Allie prepared an excellent playlist for us. Blowing it out with many of her all-time favs including The LA Dream Team, Prince, The Dazz Band, Missy Elliot, Fat Man Scoup, Billy Squire and many more.
LA based multi-instrumentalist, Jack Littman was our first performer of the night. Jack took to the stage and blended a peerless set of synths, loops, padded hip hop beats and acoustic guitars layered perfectly with his powerful voice. Be sure to check out Jack's latest album, The Remedy, Vol. 1.
Phoenix based rockers, BLACK CARL were next to hit the stage. Black Carl brought their "Desert Soul" sound to Hunnypot and completely stole the show as lead singer Emma Pew blew us away with her powerful dynamics, reminicsent of the great Nina Simone. The all-around beat-driven performance was incredible.
Closing out the show was none other than LA based singer-songwriter, Heather Reid (formerly of the alt-rock band, The Murmurs). Heather took to the stage and played a beautifully crafted set of passionate songs about heartbreak, love and the joy in life. Mostly taken from her new album, Cross Wordswhich is available at her website http://heatherreidmusic.com.
Huge thanks to everyone that came out to support, perform, and both the The Mint and Hunnypot crews. We couldn't make it all happen without each and every one of you! 10/21/2013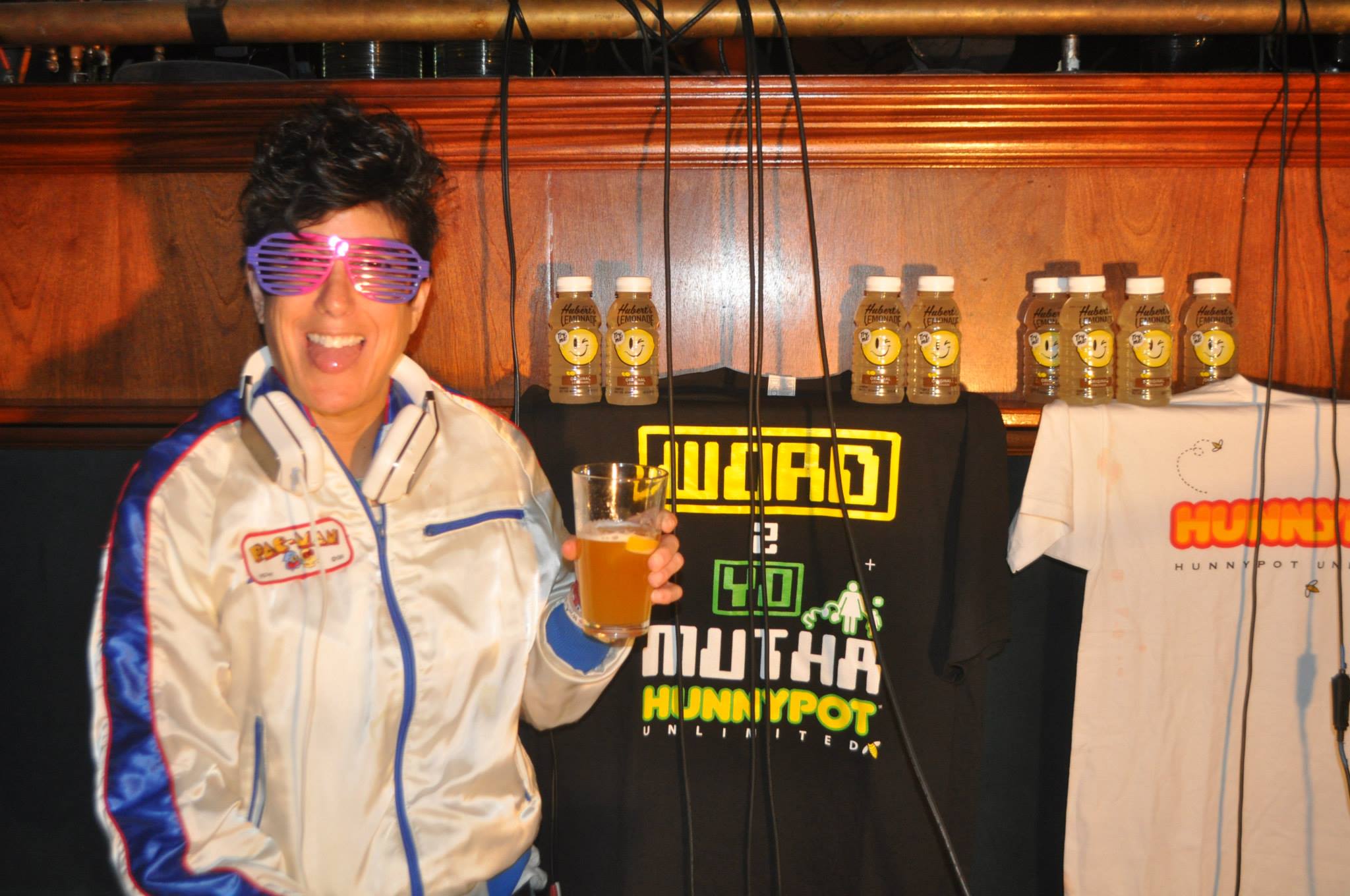 ALLIE SHAW
Allie Shaw is the founder and CEO of Manic Monkee Management & Brand Development. She has produced events for SXSW, Rachael Ray, .music, and Barefoot WIne, among others, and has directed brand development for Public Enemy. On October 21st, we'll be listening to her hand-picked set of tunes as Hunnypot Radio Live's guest DJ.
Follow:
https://facebook.com/ManicMonkeeMGMTandMarketing
@manicmonkee
---
JACK LITTMAN
Jack Littman is a prolific multi-instrumentalist writer-singer based out of Los Angeles, CA. Jack blends synths, loops, and Kaoss Pad beats with acoustic guitar and his powerful baritone. Add to this his considerable storytelling ability, and the result is a style that is difficult if not impossible to pigeon-hole. Jack's songs cover all stages of relationships, politics, and gettin' funky. He has played with the likes of Tapes N Tapes, Avi Buffalo, Robert Francis and Busdriver and has just returned from a month long-tour of the Southwest preceded by a five week US tour, playing four FMLY festivals, and legendary venues such as Trunk Space in Arizona and the Knitting Factory Brooklyn. Jack's newest release, The Remedy, Vol. 1, was released as a download on February 26th, 2013. His previous EP, The Mixtape, garnered positive response across the blogosphere. Jack directs his own videos, the most recent being for the Mixtape track "Little Pretty Thing."
Follow:
http://jacklittman.com
http://twitter.com/jacklittman
http://youtube.com/user/jrlittman
http://jacklittman.bandcamp.com
http://reverbnation.com/jacklittman
---
BLACK CARL
Phoenix-based group of over 6 years defines their sound as "Desert Soul," beat-driven and meaningful, their unique music has been compared to Bill Withers, The Meters and Erykah Badu. Fronted by vocalist Emma Pew, BLACK CARL has a live power all its own, while Pew's confident vocal dynamics range from sentinel to breakable–a modern, white Nina Simone.
BLACK CARL has independently released several records, including a self-titled EP Black Carl (2007), their first full-length Borrowed (2009), a series of 7" vinyl EPs titled The Chariot (2011), The Hanged Man and The Magician (2011) and The Fool (2012), and a second full-length record The Wheel (2013).
BLACK CARL believes in making music that hits hard and is driven by their friendship and shared desire to connect with an audience through their songs.
Follow:
https://facebook.com/blackcarlmusic
@BlackCarl
---
HEATHER REID
"We were discovered in Williamsburg before it was Williamsburg," says Heather Reid about her first record deal. Since that time as one half of iconic gay alt-rock band The Murmurs, Heather has been in two other bands, written a musical that went into development in London's West End, co-wrote a Gold-selling single for Shakira, and became a mom. Yet only now is Heather releasing her first solo project independently.
Her independence has been hard-won and well-earned – a classic tale of the music business. At the height of her success with The Murmurs, Heather was singing on stage with Sarah McLachlan and Emmylou Harris at the Lilith Fair. Meanwhile, however, the band's label was reshuffling, meaning despite their success and the promises made about promoting their next album, The Murmurs were without a record deal. Undeterred, Heather and her Murmurs bandmate Leisha Hailey formed a new group, Gush, and later Heather started her own band, Redcar.
Taking a break from the kind of songwriting she's done traditionally, Heather pushed her creative boundaries writing Dear Bernard, a musical about love and the search for fame in 1970s New York. It ran for 24 performances in 2004 in Los Angeles before moving to London to be developed for the West End. The show ignited a passion for a new kind of writing for Heather, one where she could tell stories beyond her own experience and create a lively fantasy world (with dancers and backup singers too).
However, on Cross Words, her new album, Heather herself is front and center as a solo artist. It's a record about heartbreak for sure, but not about feeling sorry for yourself. "It's about owning my own role in the heartbreak and finding joy in the process of falling and getting back up again," says Heather.
Follow:
http://heatherreidmusic.com
@Heathmusic