Hot Tub Johnnie and the HP Radio crew blew out another rockin' show last week at The Mint. Hot Tub dropped some of his top new digs which included jams from Future Of The Left, The Melker Project, YG, Metronomy, Seven Saturdays and many more.
Super LA tastemaker and Danger Village PR Founder, Beth Martinez joined us for a very special sit down interview and DJ Set. Beth has had one hell of a year as she's working with the likes of many of today's top breaking artists - MØ, The Preatures, Alpine, holychild, Little May and much more. So ultimately her set was filled with the latest from those talented artists as well as her favs from NONONO, Benji Clementine, Goldroom and more.
Kicking off the live performances was upcoming Canadian female rapper, Nova Rockafeller. Recently signed to Mercury/Boardwalk, Nova joined us for a brief interview where she spoke on her new single "Problems" and her latest rise to success with Mercury. However the highlight was definitely her performance where she rocked out over heavy sampled beats with her witty spitfire flow.
LA rockers, The Hidden Lines took to the stage next and performed a guitar driven set loaded with psych-pop vibes. The highlight of the night was the stellar performance of their single "Tame The Lion" taken off their latest album, Auralize.
Making the trek down from Vancouver was newly formed folk duo, The Royal Oui. This exceptionally talented couple of Adrienne Pierce and Ari Shine performed a beautifully arranged acoustic folk set layered with ambient synths and airy harmonies that completely soothed over the crowd.
Closing out the night was LA based folk rockers, Wise Cub. This eclectic 4-piece outfit performed a brilliant set of acoustic folk rock songs backed by the exceptional playing of Violist, Molly Rogers.
Huge thanks to everyone that came out to support, perform, and both the The Mint and Hunnypot crews. We couldn't make it all happen without each and every one of you!  12/02/2013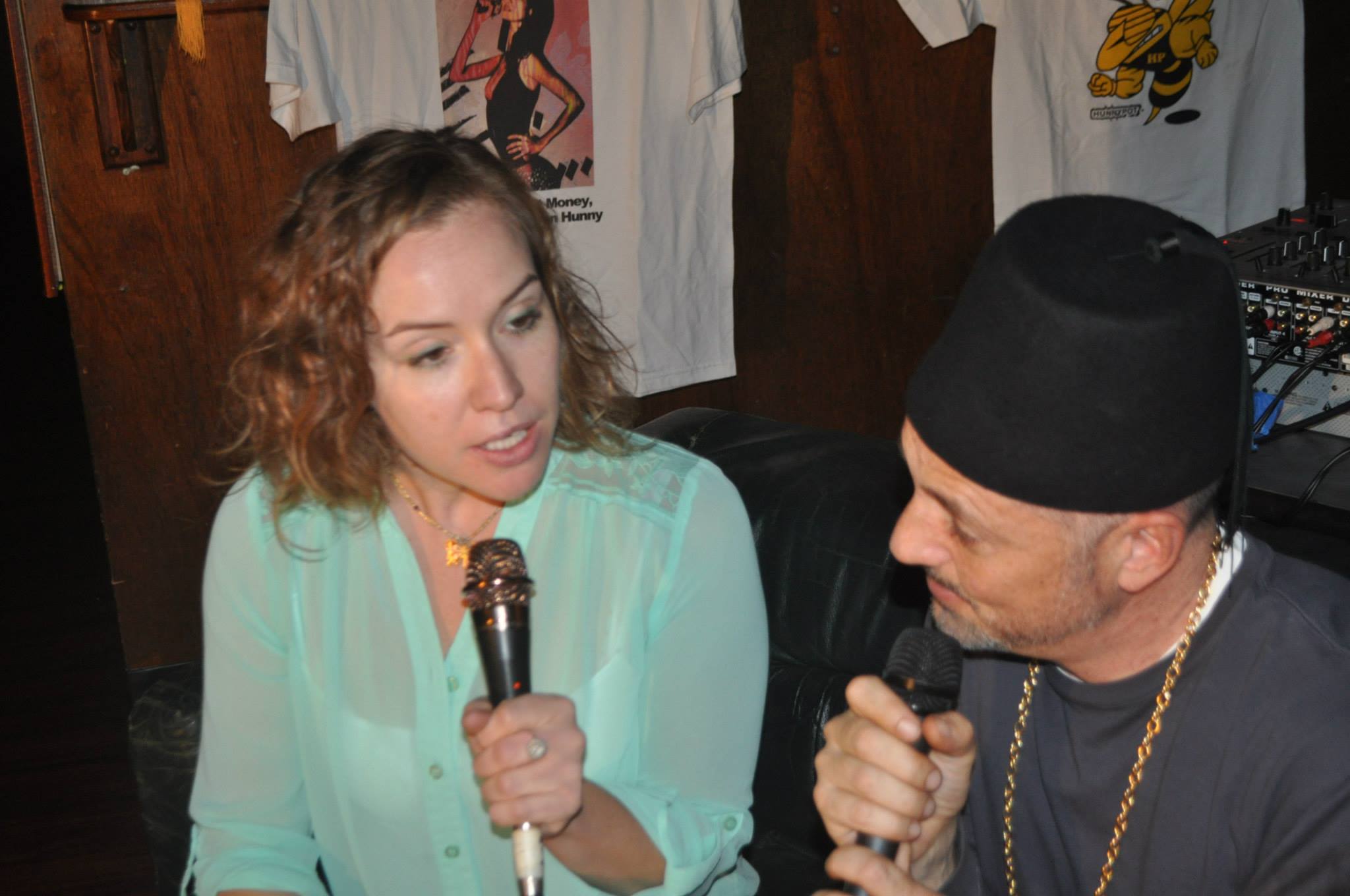 BETH MARTINEZ
Beth Martinez's philosophy on music isn't just conducive to the success of her music PR firm, Danger Village. "I feel like we all want to share music with people," she states, a perspective that Martinez adamantly believes. "I promote music I truly love and think other people should hear." This attitude, and what has become her firm's driving principal, is distinctive when looking at the myriad of firms at large within such a competitive industry. Such genuine appreciation for an atmosphere seemingly drenched in survival of the fittest is refreshing and one that continues to attract more artists every day.
This balance has created buzz resulting in clients such as MØ, FIDLAR, The Preatures, High Highs, holychild, and Fallulah. Martinez has found the combination of trusting her own musical taste, and instant emotional response, as the perfect affirmation for working with an artist. She believes, "That's the key to being good PR., and the key to being a good human being. It's not just to use people, but to really appreciate what they do as a music source." The inclusive nature of music is what initially drew Martinez to music PR. Citing herself as a "late bloomer" when it comes to contemporary music, she is now at the forefront, representing some of the industry's most talked about acts.
Having worked with the now infamous "I Think We're Alone Now" semi-pop idol, Tiffany, on her college comeback tour back at the University of Illinois, Martinez was asked to join the traveling merchandise team. While she declined that offer back in 2001, she recognized it as a springboard into " propelling her from passive music lover to passionate music rep." She is now the founder and head of Danger Village, her music PR firm based in Los Angeles. (Written by Claire McKinzie)
---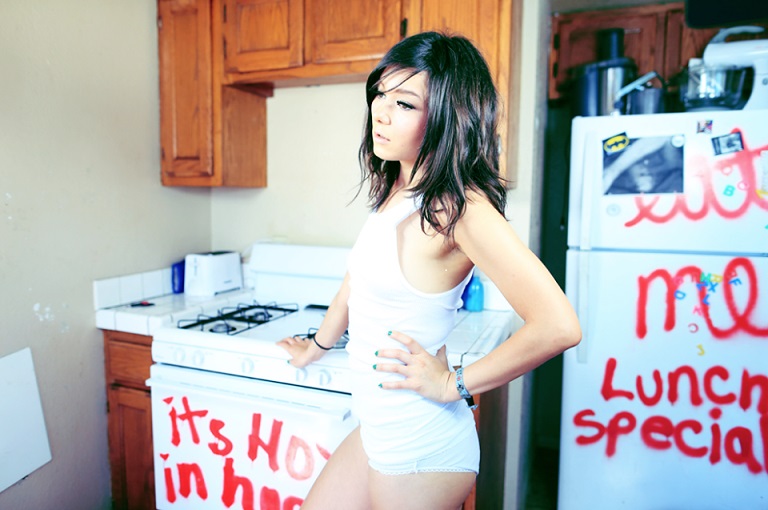 NOVA ROCKAFELLER
We're kicking off the show with an exciting up-and-coming performer: Nova Rockafeller. Even though her album isn't out yet, she's worked with She Wants Revenge's Justin Warfield and has been remixed by the Hood Internet. Get ready for a blowout awesome set!
---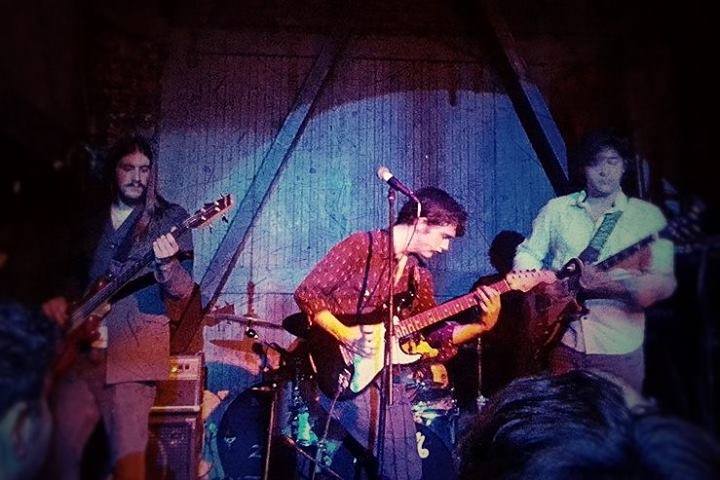 THE HIDDEN LINES
The Hidden Lines are a Los Angeles based band centered around guitarist, lead singer and songwriter Adam Yarbro. With an original guitar sound focused on new and interesting effects and progressions, their aim is to produce a modern psychedelic-yet-pop vibe, while incorporating classic rock and blues guitar-driven influences. The band have played numerous popular venues in Southern California such as The Viper Room, Hotel Café, and El Cid, as well as being active in the Las Vegas music scene. The Hidden Lines are comprised of Adam Yarbro on guitar and vocals, Dean Mozian on drums, Raphael Bello on bass and Alex Zudin on keyboards. Their full-length debut album, Auralize, is available now.
---
THE ROYAL OUI
The Royal Oui is married couple Adrienne Pierce and Ari Shine's new band. Close harmonies evoke Fleetwood Mac and Fleet Foxes in songs that would fit on playlists with Civil Wars and Wilco. Their successful solo careers include dozens of TV placements on shows like Grey's Anatomy, direct support for artists like Ray Lamontagne and Chris Shiflett (Foo Fighters), making the 2013 Grammy ballot and showcases at SXSW, NXNE and festivals worldwide.
---
FOREBEAR (FORMALLY KNOWN AS WISE CUB)
Forebear is a folk rock band from Los Angeles, CA. The band is comprised of Scott Goldbaum on guitar and vocals, Mike Musselman on drums, Molly Rogers on viola and vocals, and Nick Chamian on bass. Wild Cub plays acoustic songs that build to great orchestral finales. Check out the single for their song "Motions," available on their bandcamp page.