The most recent edition of Hunnypot Radio Live proved one thing: the perfect cure for the Coachella
comedown is a 4/20 music fest without the bells, whistles, and desert heat. While celebrating one of our
favorite days in the Pico Valley, we were treated to the live music of the Anti-Job, Alexander Cardinale,
Crush Effect, Boyfriend, and our very own Larken "L-Boogie" Phillips celebrating his 10th or 11th 30th
birthday.
Hot Tub Johnnie kicked off the program with some select tracks that celebrate the ideals of 4/20 by Jamie
Wyatt, Masters of Reality, and The Fraternity Of Man before welcoming Robert Jordan of Fox Sports to
take control of the music. The up-and-coming music supervisor took control with a diverse and expertly
selected set that included 90's deep cuts and about-to-pop hits.
The live portion of the night brought the most attention. The Anti-Job kicked things off with pep and
musicality, their up-tempo stylings laid the groundwork for the night to follow.
Fresh off his appearance at the Tunecore showcase, Alexander Cardinale laid down his signature
sweetness while wooing the audience into a self-indulgent stupor, only to be sexily awoken by NOLA-
based FemCee Boyfriend. True to form, her interactive set was so compelling that it made her headline
grabbing SXSW sets seem dull in comparison, but not enough to overshadow the other acts of the
evening.
As San Diego-based duo Crush Effect laid down their unique brand of EDM and live saxophone, the A/V
elements of the night became one befitting of the night itself. People who attended when asked about
what they did on 4/20 can respond with glee, "Oh me? I went to Hunnypot, watched a burlesque hip-hop
genius pirouette unrestricted around the club, and got high while watching a dope saxophonist blast some
brass over sick EDM beats. What did you do?"
So all in all, yea. It was pretty dope.
BIG THANKS to all who came out and enjoyed the 314th Hunnypot Radio Show!! If you were unable to
see the show or missed one of these special performances head over to the Hunnypot Radio page and
LISTEN BACK HERE and continue to join us every other Monday night at The Mint as we continue to
push the envelope with exposing today's bubbling music talent.  4/20/2015


ARTIST INFO...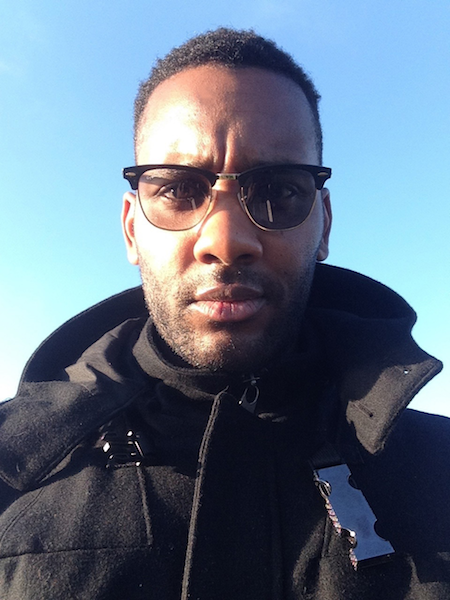 ROBERT JORDAN
Inspired to follow a career in music by the iconic scores of John Williams, Robert Jordan studied film scoring at the Berklee College of Music and began his career as a music coordinator for industry veteran, music supervisor John Houlihan (TRAINING DAY, AUSTIN POWERS, LOOPER). After a year with the Warner Bros. Television creative team as a coordinator, Jordan now works as the Music Supervisor for Fox Sports Marketing.
---
THE ANTI-JOB

The Anti-Job are a Los Angeles based indie-rock band. Founded in 2009 at Vassar College in New York - Amanda Jones (vocals and guitar) and Martin Lopez-Iu (guitar and keyboard) formed the band bonding over their radical musical influences. Martin hails from a background of folk and Amanda thrives on noise, psychedelic and the avant-garde. Lee Harcourt (drums and percussion), brings a strong jazz background to the arrangement. Together they produce eclectic and powerful songs – surreal with a pop sensibility.
Website  Facebook  Twitter  Soundcloud
---

ALEXANDER CARDINALE

In the current renaissance of pop singer-songwriters, Alexander Cardinale stands out with dense, contagious melodies and poetically honest lyricism. Released August 2014, "Made For You" is Xander's leading single for his upcoming alt-pop EP 'Digital Youth'. Working together with producer Morgan Taylor Reid (Plug-In Stereo, The Ready Set, Backstreet Boys, Jo Jo), Xander's catalog of compositions have been the backdrop of pivotal scenes in 'One Tree Hill' (CW), 'Rookie Blue' (ABC), 'Ghost Whisperer' (CBS), 'Castle' (ABC), 'Friends With Benefits' (NBC); and '90210' (CW); the latter placement was recently honored by the Hollywood Music in Media Awards for Best Song in a TV Series. With double acclaim from 'Music Connection' magazine's "Hot 100 Unsigned Artists" list two years in a row, Xander continues to deliver and surprise now in 2014. Catch him on tour with Melissa Etheridge Nov-Dec of 2014 across 25 cities in the US.
---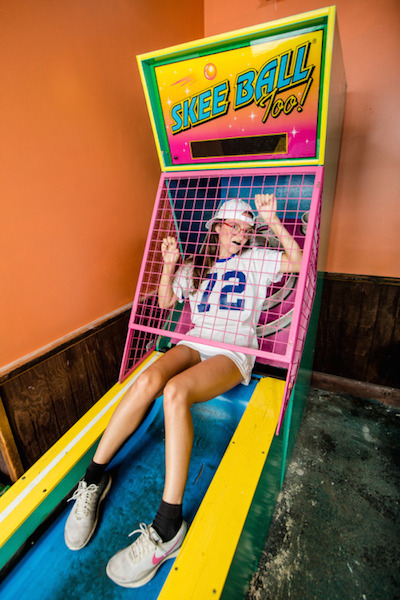 BOYFRIEND
Rap game Bette Midler. Carol Burnette of hip hop. English major rap. Rap cabaret. Boyfriend has garnered a collection of buzzy descriptors that attempt to summarize her particular brand of performance. But her music is a sonic smorgasbord; at times abrasive, at times effervescent. And her video content is extensive and varied, an aesthetic range of compositions and costumes. Her live show is an intellectual strip tease, a visit to the club with your college professor. And perhaps, like the Grand Canyon, Boyfriend is best witnessed in the flesh. But amid the variety one thing is certain; whether self-serious or "high class silly," well-lit or DIY, commentary is Boyfriend's cohesive agent.
---

Crush effect
Electronic producer duo Crush Effect will release debut record Febuary 18th. The album, Until the Next combines modern dance production with live saxophone, keys/piano to create an Electro Soul / Future Soul / Funky sound.
---

L-BOOGIE
 Ancient Sumerian texts tell of a man with boogie so pimpaliciously slick, that the world could not withstand the weight of his almighty funkification. He was born in a maelstrom of smoke and fire, schooled by the legends of Shaolin, and set upon this world to seek that mighty groove, tweak it till it's smooth, straight up freak and bust a move.
This legend of boogie was deemed too powerful by the elder gods of groove, and so it was decided to seal his spirit away. For thousands of years the spirit of this titan of twerk lay dormant only to be awoken for a single night each year, for if his boogie lasted any longer the cosmos could be torn apart by his vociferous vibrations.
Lo and behold: the great L-Boogie hath arisen from his slumber! Payeth him tribute with  dope-ass dance moves & belligerent bong rips, lest ye soul be cast into darkness until he riseth once more.