The lights are low and the music is loud; "it's showtime!".  Hunnypot Live! #336 Kicked off and kicked out with jams right from the start.  Hot Tub Johnnie's blazing set of party music helped every get in the mood for Laura Webbs' interview and guest DJ set.  She led us on a journey from the center of her musical mind and outwards.  The Down and Outlaws dared us to try to bring them in on a bounty, Purple Mountains Majesties made us feel that rock music is our patriotic duty, The Magic Wands proved they are spellcasters of great music and Demario SB laid down his winning rap game. Flora Cash finished the live music portion with a beautiful acoustic set that mesmerized the party.  The famous HP Dance Party finished the night with guest DJ Dew-Lord (Spencer Brown) and everyone had a really, really, really good time.  2/22/2016

Artist info...
---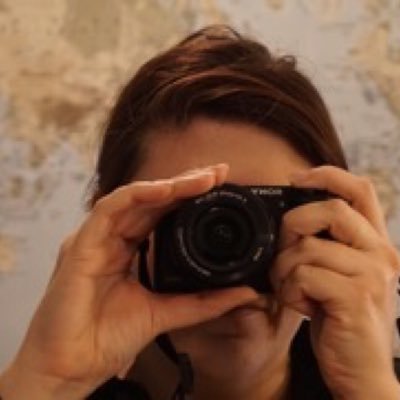 LAURA WEBB (WEBB WORLD WIDE MUSIC GUEST DJ SET/INTERVIEW)
Laura is a Music Supervisor with over ten years in the industry.  In 2009 she created her own company, Webb Worldwide Music.  Some of her credits include: Joss Whedon's recent independent release IN YOUR EYES, TEEN WOLF, EYE CANDY, MTV's WORLD OF JENKS, THE CITY, TAKING THE STAGE, HOW'S YOUR NEWS, and the 2012 MTV Movie Awards.  She also supervised the movie SAVE THE DATE, which competed at Sundance Film Festival and was distributed by IFC.  Current projects include:  EYE CANDY, Season Five of TEEN WOLF, and the aftershow WOLF WATCH. Webb started her career in music supervision working with esteemed music supervisor, Laura Wasserman, at Avenger Entertainment.  During this time she coordinated films such as, SHARK TALE, A LOT LIKE LOVE, XXX2: STATE OF THE UNION, 500 DAYS OF SUMMER, as well as the THE HILLS on MTV.
---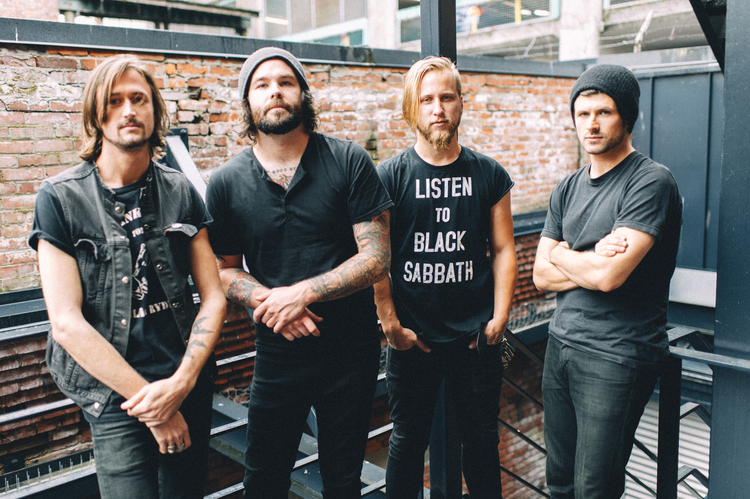 DOWN AND OUTLAWS
Rock and roll isn't a sound. It's not an attitude. It's a need, it's a fight, it's the saving grace in the wake of a broken heart or something lost.
Down and Outlaws are a rock and roll band, pure and simple. Influenced by bands like The Stooges and Black Rebel Motorcycle Club, you can call these San Franciscans dirty, bluesy, rootsy; it doesn't really matter, because all four members – Peter Danzig, Kyle Luck, Chris Danzig, and Jon Carr – are determined to put their stamp of rock and roll back on the map, literally and figuratively.
The band balances packed local performances with tour dates across the country. Over the past year, they've performed with Reignwolf, Cancer Bats, The Silent Comedy and Black Pistol Fire, picking up die-hard fans and media attention from Austin and Portland to Tucson and Los Angeles and beyond.
Their recent single, "Lay Me Down," convinced Carson Daly to book them on NBC's Last Call in May. With a new video for their second single, "I Don't Care (I Don't Care)," and their upcoming debut album, Above Snakes, all signs point toward a breakout year in 2016.
These days, when rock and roll often survives in the shadows, the quartet's energy, authenticity, and blistering live performances are impossible to ignore or forget.
Down and Outlaws play because they've got no choice. Music has saved the D&O, and they hope to return the favor.
Website  Twitter  Facebook  Instagram  Soundcloud
---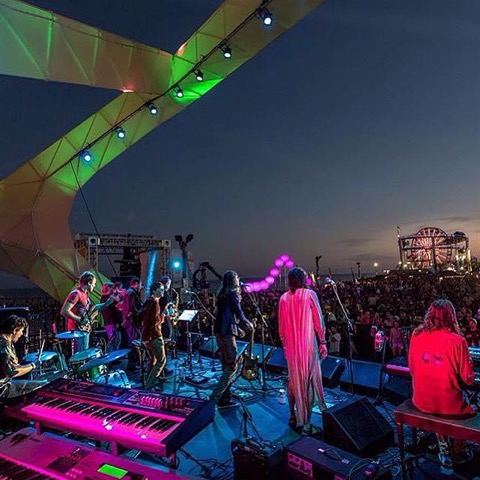 PURPLE MOUNTAINS MAJESTIES
Purple Mountains Majesties is comprised of a bassist, a drummer, and four front men who switch off on every instrument they can afford to buy - all types of guitar, ukulele, keys, glockenspiel, flute, trumpet, melodica, recorder, and assorted percussion. Their heavenly three and four part harmonies and melodies bring to mind the sound of early Beach Boys and Beatles, but their inventive instrumentation and arrangements put them firmly at the forefront of the modern alternative scene populated by bands like Edward Sharpe and the Magnetic Zeros.
Hailing from the depths of Orange County, they were performing in a local raw food restaurant run by the renowned silent chef Ito (yes you read that right) where they were 'discovered' by former Oingo Boingo keyboardist, film composer, and record producer Richard Gibbs. Gibbs immediately brought them on board and began producing their debut album for his new recording venture, Invisible Arts.
Website  Twitter  Facebook  Instagram
---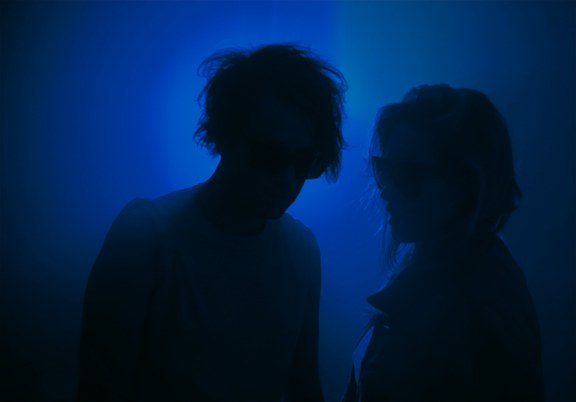 MAGIC WANDS
Magic Wands are back with their highly anticipated sophomore album Jupiter.
Former Nashville electronic duo Chris and Dexy Valentine are currently residing in Los Angeles and have expanded their group, adding bassist Tommy Alexander and drummer Keith Crutchfield. 
Chris and Dexy are following a different path for 2016 by foregoing their trademark electro-pop sound established with their Magic Love and Dreams EP and debut album Aloha Moon. According to the Valentines this was inspired by their desire to capture the feeling of early days of falling in love with playing instruments. Jupiter is Magic Wands sonic revolt against the cut and paste electronic age we reside in today—recorded live in the studio with minimum overdubs in only three days.
Since their debut record the Valentines have been studying the ancient art of "sound healing" and have applied this to their self-produced album Jupiter and live shows, tuning their instruments to 528 Hz—which is known in sound healing circles as the "love" frequency. Magic Wands adhere to the mystic belief that the way of the future is using sound for healing.
The band first jumped into the spotlight with their dreamy pop songs and were one of the first to bring back a shoegaze sound with their Magic Love & Dreams EP recorded in New York City with producer John Hill (Santigold/Lykke Li) back in 2009.
The Valentines waved their magic wands and vanished until they appeared again in 2012 with their stunning Debut LP Aloha Moon which quickly garnished plenty of attention. Magic Wands jumped on everyones radar with their infectious singles "Space" and "Black Magic" which were both played on a wide array of national TV shows, commercials, movies, video games, and a run of dates opening for The Jesus and Mary Chain.
If you go see Magic Wands live and you will understand why they aren't spreading themselves too thin. Their shows are drenched in haze and laser lights, with an hour of epic and dreamy sounds that will elevate you to the stars and make you dance.
Chris and Dexy Valentine look like they could have co/starred in a John Hughes film with their oversized Ray-bans that they haven't taken off since the beginning, and their music is best described as dark 80's dream pop mixed with shoegaze and the brighter side of falling in love. 
Jupiter is a dance through the stars with beautiful lush and out-of-this-world sounds that the band dubs as "lovewave."
Magic Wands will be performing at SXSW this year with a full US tour to follow.
Website  Spotify  Twitter  Facebook  Instagram  Soundcloud
---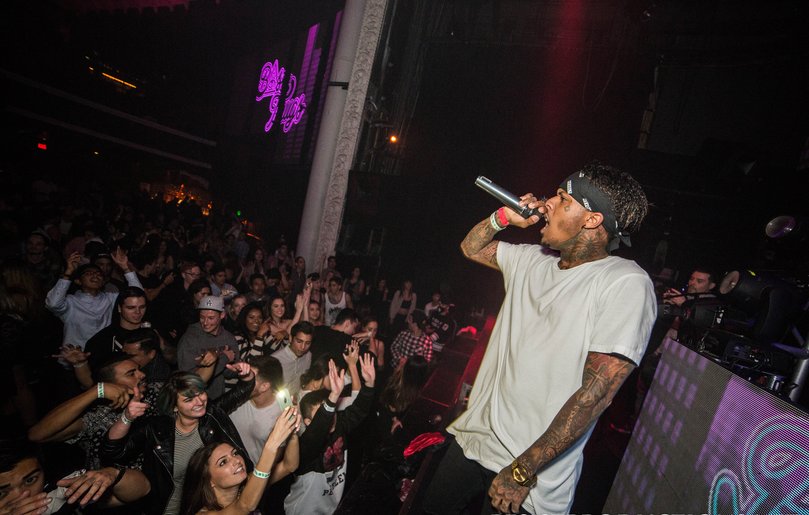 DEMARIO SB
Demario SB is an Independent Artist / Song-Writer and Entrepreneur. Originally from Buffalo, NY, he moved to Chatsworth Ca. at a very young age where he found his passion for music. As founding member of AYB (Ambitious Young Brothaz), Demario fine-tuned his craft on the journey to pursue a solo career. He creatively fuses music in genre's as diverse as: HIP HOP, POP, ROCK, R&B, and EDM and TRAP.
Working closely with Revolution Entertainment, Dream Records and One Moment Productions, Demario continues to expand, and has worked alongside and performed with a plethora of artists such as Cali Swag District, Too Short, Houston, T. Mills, The Game, Warren G and Tyga.
A successful artist always leaves a positive lasting impression. They also create a connection with their audience while staying true to themselves. Demario SB, has the gift and the power to do just that. Already a ten-year veteran in the game, he is only just getting started and will definitely remain a force to be reckoned with in the years to come… 
Website  Twitter  Facebook Soundcloud
---
FLORA CASH
We met on SoundCloud in early 2012 (where each of us had been posting music for some time). Our (for lack of a better term) "musical attraction" to one another quickly turned into something more and it wasn't long before we began a "Skype relationship," which lasted roughly five months. And by relationship, we really mean "relationship" in the fullest sense of the word… We were on Skype together as often as we possibly could be; morning 'til night and even that… never seemed enough. In June, 2012, Shpresa flew to Cole in Minneapolis, from Stockholm, and stayed until we returned to Sweden in August of the same year. It was in Sweden that Flora Cash; our 'musical offspring,' was truly born.
By the end of 2012, we had begun to collaborate with Swedish singer/songwriter and producer Daniel Westerlund/E GONE (formerly of The Goner) and had, with Daniel as our producer- released our "Mighty Fine EP," which contained, among other tracks: "Mighty Fine" and "Summerset," and at the same time (to our delight and amazement): had quickly begun to assemble a loyal bunch of listeners in and around Stockholm (and on YouTube where we currently have over 19,000 subscribers.)
While 2012 marked the crucial first steps of our musical journey- 2013 was a particularly big year for us. From several sold out shows in Stockholm to a three-month 'mini-tour' of London- (where we lived in a small room just under 2 miles south of Parliament)- 2013 saw us moving around constantly and playing any tavern, pub or venue we could find time for. 2013 also saw the release of an EP, "Made It For You." The EP features, among others: "Freakin' Love" and "When You Came (Oh Oh Oh)."
In July of 2013 we moved to Minneapolis where we lived for approximately a year. It was during that year together in the states that we decided to get married, take a road-trip-honeymoon to LA and begin work on the next chapter of Flora Cash. Since moving back to Stockholm in June of 2014, we have released the 'I Will Be There' EP, four singles (Snow, Lights, Save Me, This Breeze and Shout It Out Loud) and early in 2015 we signed to Stockholm based boutique label: Icons Creating Evil Art.
We are currently wrapping up a new Mini-LP, to be released in early 2016.
Website  Spotify  Twitter  Facebook
---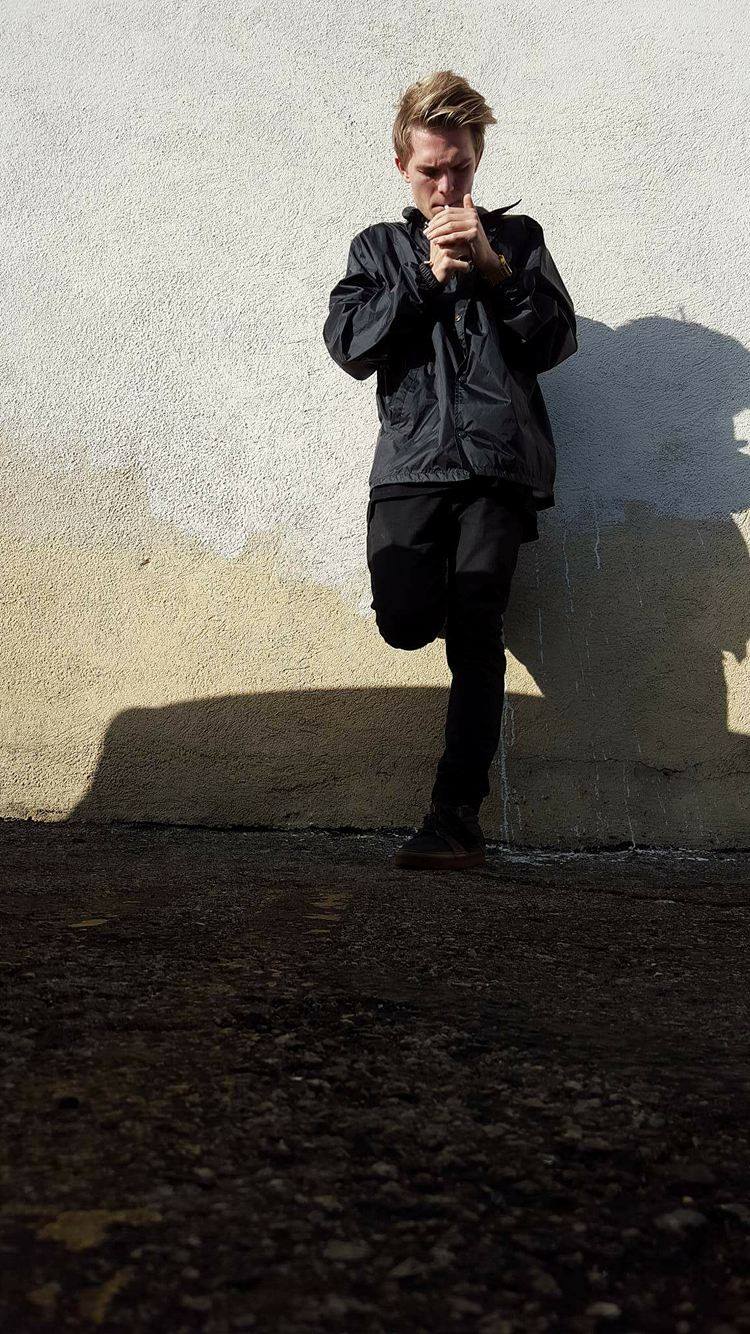 Hunnypot Dance Party w/ Spencer Brown
The newest intern here at Hunnypot, Spencer Brown is a Musicians Institute graduate and budding industry professional with passion for discovering artists. Spencer will take the decks for his second time as the guest DJ this Monday for the Hunnypot Dance Party to showcase his favorite songs from the next big artists.