If we had a dime-bag for every Hunnypot Live! program we'd be slightly higher than an hour ago. 

Last night Hot Tub Johnnie started the show with a packed bowl of musical leaves.  Our industry guest Lyndsey Parker stoned us with her diary of her musical history, Stein Sang sung us in to a harmony haze, Tall As Trees trimmed...trees with no stem music, Suzy & The Lifeguard resuscitated us with a "shotgun kiss" of retro love, The Blank Minds completely faded our brains and Jazlyn & Daniielle banged a bong and got it on the turntables.   11-28-16
-J. Gray

Lyndsey Parker
Lyndsey Parker is the Managing Editor of Yahoo Music. Considered an expert in music and pop culture, Parker has appeared as a commentator for a wide variety of media outlets, including CNN, MTV, USA 
Today
, and Reuters. She hosts "The Day After," a v-log covering reality TV singing shows on Yahoo Music, and does a weekly music segment on Fox News 11 in Los Angeles. She has also written for publications including Elle, MOJO, and Guitar, and wrote the "L .A. Woman" column for 
NME.com
 from 
2007-2012
. She is also the author of Careless Memories of Strange Behavior: My Notorious Life as a Duran Duran Fan, one of the first e-books published as part of Rhino Records' all-digital music book series. She was nominated for an Online Journalism Award in 2012.
A diehard music and pop-culture freak, Rock & Roll Jeopardy contestant, ex-child actress, and voracious pop-culture vulture, Lyndsey lives in Hollywood, California with her cat Pussycow and a white snake named Whitesnake, piles of records, and a vintage television set that is always, always on.
---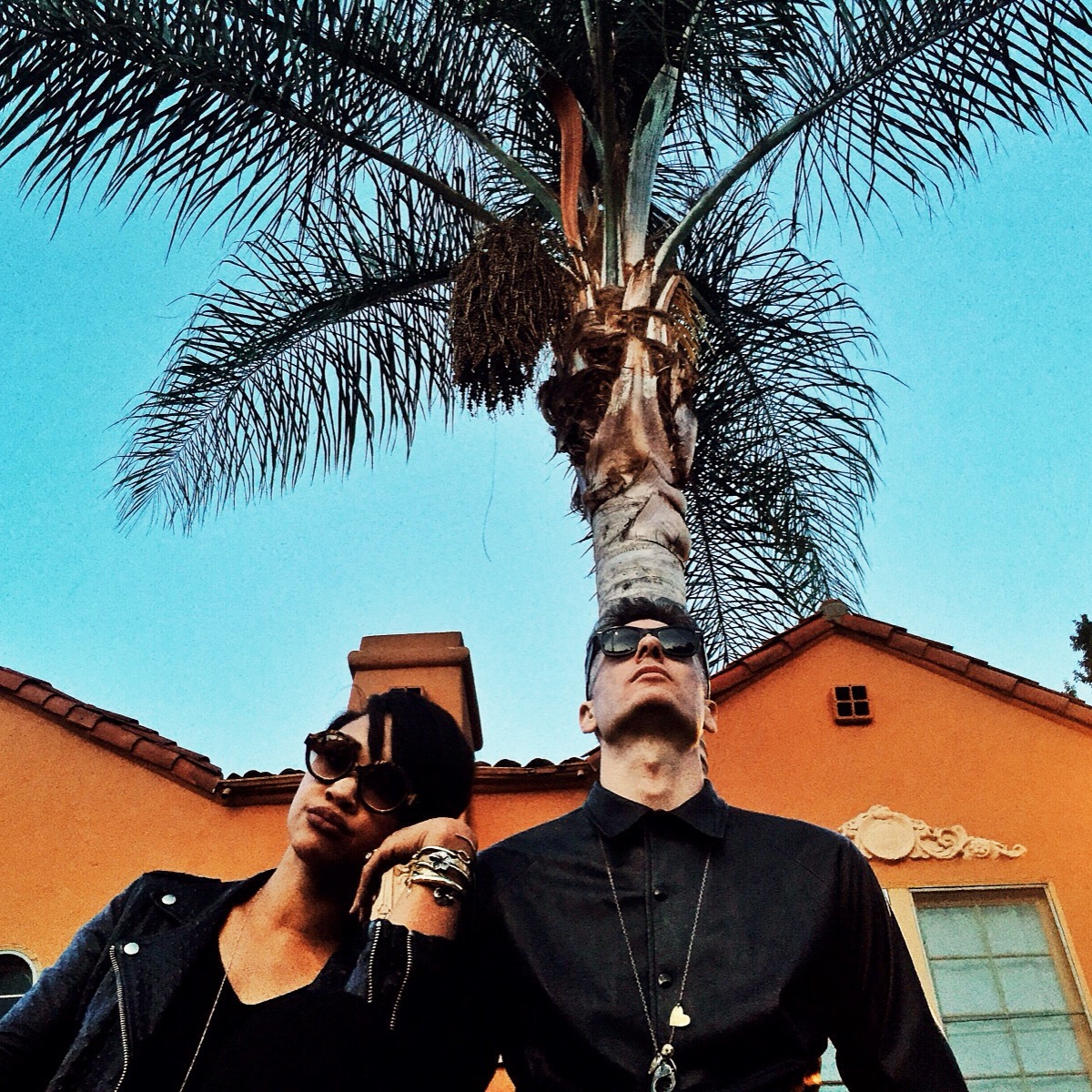 Stein Sang
Husband and wife James and Shanna Stein comprise the enthralling LA based duo that is Stein Sang.  After meeting through a mutual friend, the two eventually folded into a relationship, and later blended in their musical partnership.  This multifaceted partnership contributes to their music, giving them a unique perspective and sound.  Self-identifying as "cloud music," the pair collaborate wholly on their almost-ethereal folk-pop songs.  Currently, the pair has one EP out, House of Sticks, three tracks of which have music videos available to watch on YouTube. They have just finished recording a brand new EP scheduled to be released top of 2017. Their upcoming single "Crush (Let's Go To The Moon) was co-produced by Chad Hugo from the Neptunes and is featured on Hunnypot's newest upcoming single compilation.
Website  Facebook  Twitter  YouTube  iTunes  SoundCloud  Instagram  Bandcamp
---

Tall As Trees
Tall As Trees are real, pure, unaffected by outside influences. Their music is different, it is theirs alone. They believe in it, live it. Of all contemporary acts in the world today, perhaps only Tall As Trees do what others would like to do, and that is perform only what they believe in, what they feel, not what others think Tall As Trees should feel. Tall As Trees love you. They will not change their music or style to meet the whims of a frustrated world. You should appreciate this because you know they are pure what more can you ask?
Tall As Trees is the indie rock project of Matthew Clark. Joined by Miah Palmer on drums and Kris Camire on bass, TAT delivers a powerful blend of genre bending, instantly memorable, and emotionally honest songs that are each unique but tied by an unmistakable thread. Based in Los Angeles but with a growing fanbase world wide.
Website  Facebook  Twitter  YouTube
---

Suzy & The Lifeguard
SUZY PARADISE grew up a Florida girl with an insatiable knack for mischief in the traveling surf world. Always Finding herself miles from home and in yet another sticky situation, Suzy quickly learned to garner her self-resilient wit to keep her head above water. Thus, she created "the Lifeguard" - her stronger & more redeeming self.  "Suzy & the Lifeguard" is a story of self-empowerment encouraging listeners to follow their hearts and be shamelessly unique. 
Website  SoundCloud  Facebook  Instagram  Twitter
---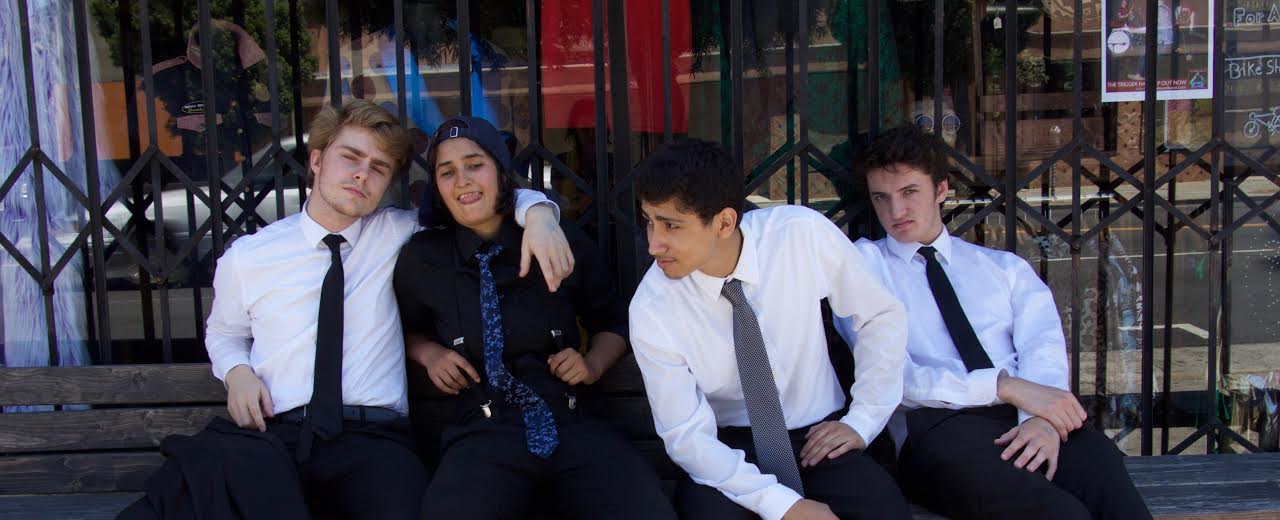 The Blank Minds
Formed in the summer heat of Los Angeles California, The Blank Minds up-beat alt-ska sound is making waves through So-Cal's underground music scene.
With subtly sweet ukulele bouncing across the melody's, TBM mix  funky beats with chilled out bass lines, unorthodox guitar riffs & emotionally charged female/male vocals! The Blank Minds songs and style will keep you wanting more. Members are Flora Namala, Nathan Baldridge, Ryan Silver and
Andrew Castellano
s.
---

Jazlyn & Daniielle
Longtime Hunnypot attendees and party professionals Jazlyn and Danielle will be co-hosting this get-down with us.  These girls will curate a listening session to please your ears and your dancin' shoes.