Hunnypot Live! brings music back to life for a new year. Our first show of 2017 didn't disappoint. Hot Tub Johnnie played old an new acquaintances to never be forgotten. Don Grierson gave another master class from his rich music business history of hits, K-Syran got in to the tub to talk about her music and theater life and then took the stage to serenade (with some help from Hunnypot Live host Jeff Gray & friend Tom Ferjo), Spookey Ruben scared everyone with haunting melodies and riffs, Tabitha pummeled the masses with a hard rock symphony and Khildlike returned with his musical friends to enlighten and entertain us again.  1/09/2017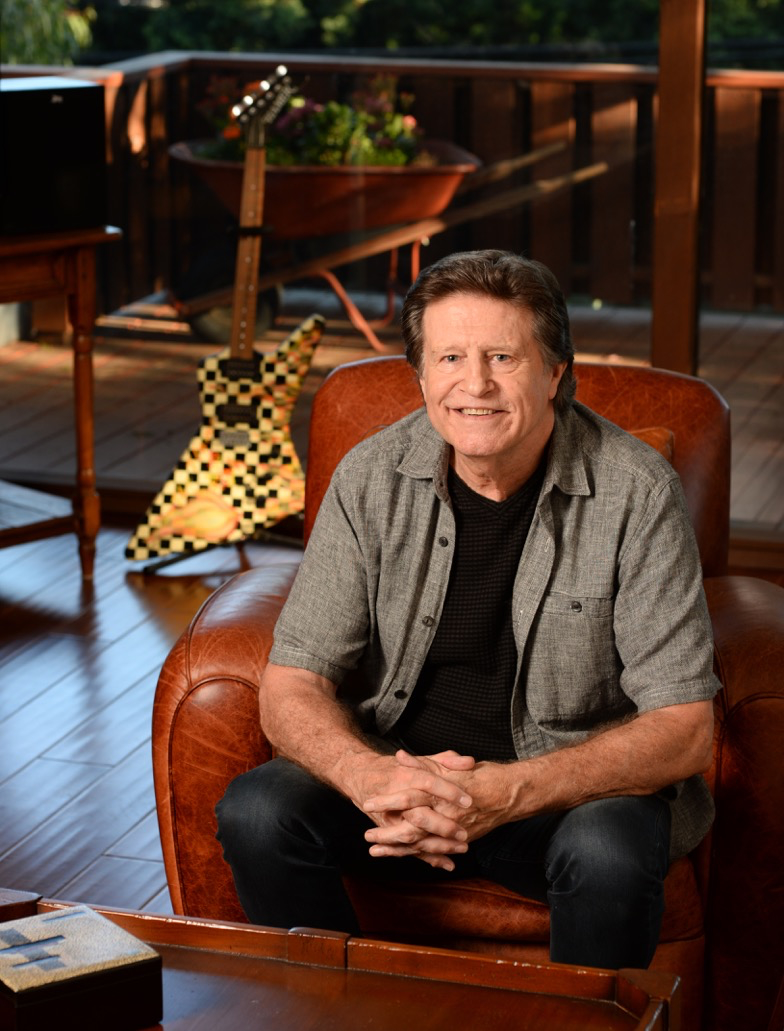 DON GRIERSON (A&R INSIDER, INTERVIEW/DJ SET)
Originally a Disc Jockey in Australia, Don Grierson, a legendary, internationally acclaimed A&R executive, has worked with many of the most notable artists in modern music history. As a promotion person for Capitol Records he was involved with The Beatles and the launch of Apple Records, receiving the only Golden Apple Award ever given by The Beatles.  Don also worked in International, Marketing and Advertising for Capitol. He then became a founding member and VP, A&R, for EMI America Records, signing and working with acts such as Sheena Easton, Kim Carnes, Kate Bush, Sir Cliff Richard, J. Geils Band, and Kenny Rogers.
This was followed by a very successful period as VP, Head of A&R at Capitol where he signed and/or helped guide a number of hit-making artists, including Anne Murray, Tina Turner, Heart, Joe Cocker, Steve Vai, Megadeth, The Motels, Bob Seger, Duran Duran, Thomas Dolby, Billy Squier, and others. Later he became Sr. VP, Head of A&R at Sony/Epic Records in New York, signing and working with such acts as Celine Dion, Cheap Trick, Bad English, Gloria Estefan, Cyndi Lauper, The Jacksons and Living Colour.
Don later became Co-Owner/Co-President of Drive Entertainment, an independent catalog oriented label and now currently operates his own music industrty consultant company, is a Music Supervisor for Independent films as well as an Executive Producer/A&R.
He is on the Advisory Boards of MusicBizPro, India; ArtistIntersect.com; is a voting member of The Grammys; an instructor at Musicians Institute, Hollywood, California and co-author (with Dan Kimpel) of the published book "It All Begins With The Music".
---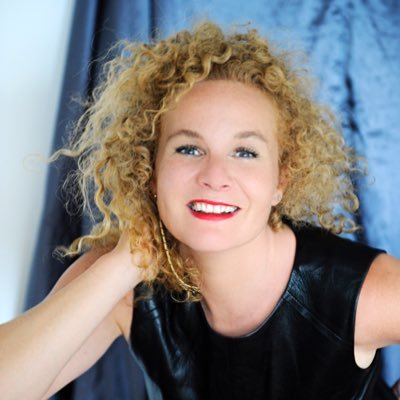 K-SYRAN
International singer/songwriter and activist K-Syran's new album Smoke In My Veins, was released August 8, 2016 on Intimacy Records. The recording contains 12 brand-new tracks and features "Intimacy," a hit song selected as the anthem for the 2016 United Nation's International Women's Day. The first single of the new album, "Hello," hit pop radio stations in the USA on June 28. "Hello," is already climbing the Billboard charts.
Known for her impressive soprano and a melodic fusion that combines elements of classical, pop, rock, jazz and techno influences, K-Syran made waves in the European dance music world with her 2016 dance-pop single "Testify," recorded with Sugarbabes' star Amelle Berrabah, accompanied by a controversial video clip, featuring intimate scenes with two women. The track became one of four songs by the Norwegian-born star that reached UK Top Ten Club Chart and Billboard, making her a prominent feature on the Ibiza circuit. K-Syran's music has also been compared to such art rock figures as Bjork or Coldplay.
K-Syran's newest release Smoke In My Veins was recorded at Metropolis Studios and was produced by Tom Nichols (Celine Dion, Kylie Minogue) and Charlie Thomas (One Direction, Nick Mason), credited as The Secret Agents. The record includes singles "Intimacy" and "Hello" – a bouncy pop song recorded in part at the legendary Abbey Road Studios in London, known as a birthplace of classic rock albums by The Beatles, Oasis, and Pink Floyd.
The album is a collection of seductive dance tunes combined with a thought-provoking message – a fusion distinctive of K-Syran's style. "The power and joy of song has the ability to comfort and inspire each individual. Music can offer hope when people need it most – that's what I want to give," says K-Syran about her new release. "I wrote some of the material on Smoke In My Veins with women in mind, but the ideas and emotions behind my songs strive to be universal. I think it's a mistake to think that lyrics in dance music cannot deal with anything of substance. Dance was a form of spiritual activity for human beings throughout the history of our kind, a powerful form of emotional and physical expression. That's why I want my music to give audiences music that would move their bodies while engaging their minds. " – she further explains.
K-Syran, is a singer-songwriter, actress, director, producer, and human rights activist, based in Geneva, Switzerland. Born in Norway, she embarked on musical career early on, following the footsteps of her father, a professional drummer. She has performed as a singer various ensembles, including a jazz combo and a hard rock band, throughout her youth. K-Syran's notable musical collaborations include Sugarbabes' Amelle Berrabah and British dance music producer and DJ Mark Loverush. Also known as Katrina Syran, she is a devoted feminist, who has a parallel career as a playwright and activist for women's rights. In 2015, she took her play Breaking the Silence: Monologues on Gender, Voice and Violence to New York, where it was presented at the United Nations as part of a Lecture Series on women, peace and security. The play, co-written with Suzan Craig, is based on Human Rights Watch Women's Division reports and discusses global problems that woman face. Breaking the Silence was nominated Best Play at the London Summit to End Sexual Violence In Conflict, organized by Angelina Jolie and William Hague. K-Syran received formal theater training at the prestigious Royal Academy of Dramatic Arts and Guildhall School of Music and Drama in London, graduating with honors and a degree in acting. Katrina has worked as an actor and director with the West End theatres and at The Young Vic, appearing in Ibsen's Women as Nora and Voyage in the Dark as Anna. Her film credits include short film Don't Miss the Cup, which she also produced, and recently a role in a UK TV series Head. She's currently filming the feature film Espera, in which she has the leading role.
Website  Twitter  Facebook  YouTube
---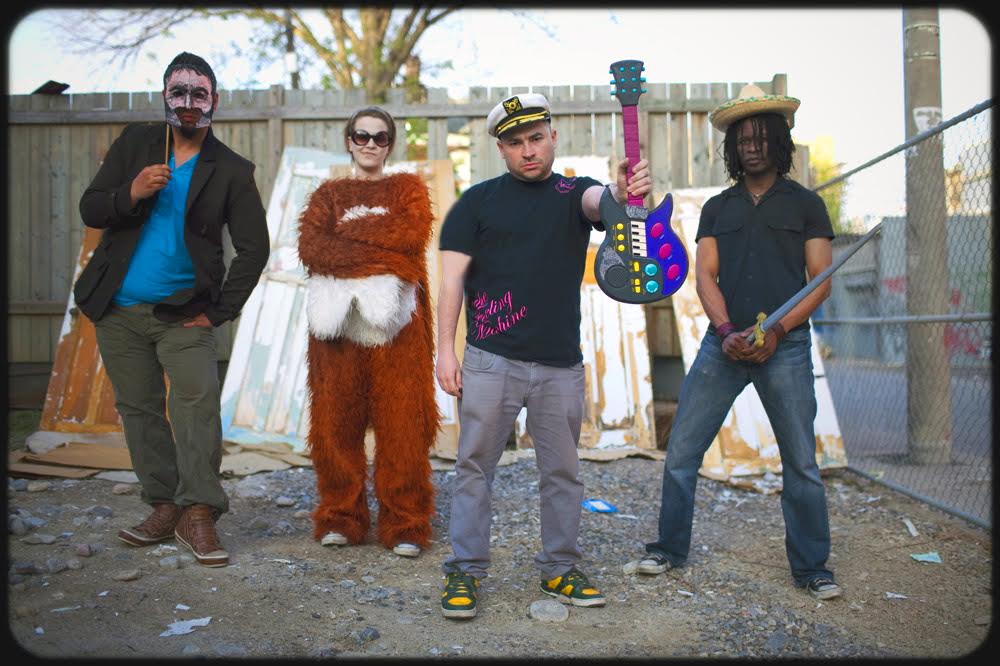 SPOOKEY RUBEN
Iconic avant-pop pioneer Spookey Ruben is an artist's artist. The Canadian musician of many hats — you may recognize him from 2012's "The Adventures of Spaghetti Cowboy" video with Feist and/or "Natural Born Grannies" with Ariel Pink — has been cited as an influence by a panoply of indie rock mainstays. Some of them, including Owen Pallett (Arcade Fire) and Chris Walla (Death Cab For Cutie), recently contributed to an Indiegogo campaign to release a 20th anniversary re-issue of his outlandish debut album, Modes of Transportation, Vol. 1, along with a brand-new LP Modes III (feat. collaborations w/ Geneva Jacuzzi, Esthero and Choir!Choir!Choir!) delivering yet another chapter of fresh-faced eye-popping sounds.
Facebook  Twitter  Website  Instagram  Soundcloud  YouTube  Spotify  Bandcamp
---

TABITHA
Tabitha is a new Heavy Rock band formed out of the ashes of two of the members' previous bands (The Binges, BOOST), but now is solidified as a trio.  Okai sisters Mayuko and Tsuzumi play the guitar and bass, respectively, and are joined by Stephen Perkins of Jane's Addiction and Porno For Pyros on the the drums.  While the sisters are originally from Tokyo, Japan, Tabitha calls Los Angeles home.
---

KHILDLIKE
In late 2011, a raw invention emerged into the music scene.  khildLike (Yes, with a k) is a hip hop duo arising from southern kalifornia's 818, (San Fernando Valley). The duo konsist of a soulful singer (khosen) & an immakulate word smith (Life).  Influenced by the hip hop legends;  Fugees, OutKast, & Little Brother, the duo are well on their way to sweeping the industry and kulture alike with their raw street honesty and sweet soulful melodies.