"The year is 1987, and NASA launches the last of America's deep space probes. In a freak mishap, Ranger 3 and its pilot, Captain William "Buck" Rogers, are blown out of their trajectory into an orbit which freezes his life support systems, and returns Buck Rogers to Earth... 500 years later."
Show #358 would make Buck Rogers proud when he reads about it 470 years from now.
Hot Tub Johnnie started the night with a blast off of past and future hit songs. Jackie Subeck told us about her work with prop 64 and brought some medical marijuana friends along for a sampling session. Caitlin Payne soaked the hot tub with shared music moments that shape her story and feelings. Trent Park X Stella gave us singer/songwriter R&B music, Alyeska fuzzed our senses with her guitar rock, Will Makar gave us teary eyed soul, The Girl & The Glory belted the hard blues and Bronson Wisconsin did a farewell set of those Midwestern moods.  1/23/2017

CAITLIN PAYNE (TAPESTRY MUSIC GUEST INTERVIEW/DJ SET)
Fun fact!  Caitlin was born into a Gypsy Romanian family and was adopted from an orphanage in Romania at the age of two.  She grew up in Washington DC and was surrounded by diverse culture, arts, and music at a very young age.  Bruce Springsteen was a household staple and when Caitlin heard Clarence Clemons [from The E-Street band] "rip" on "Born To Run" for the first time, she was entranced and began her pursuit to secure a career in the music industry.  Heavily inspired by a plethora of our history's greatest players, [such as Clemons, John Coltrane, and Sonny Rollins], Payne picked up the alto saxophone at the age of eight, and trained classically throughout her younger years.  Caitlin played in all different style bands her high school offered and most especially loved going back and forth between her alto and six other woodwind instruments in "pit band" during the winter and spring musicals.  Simultaneously, Payne landed first-chair in jazz band and received other prestigious musical awards throughout her high school career.
Before Caitlin attended Full Sail University, where she received a B.S. in Recording Engineering, Caitlin took a gap-year, and lived in Costa Rica teaching music to children (PreK – 6th grade) in Monteverde, the Cloud Forest.  To this day, that experience has been a highlight of her musical journey, as she learned one of the most valuable lessons in life and in her career thus far; music is a universal language.
Payne currently works at FremantleMedia North America in Burbank, CA, where she oversees and develops music strategy for the global production, distribution, and entertainment powerhouse.  On a day to day basis, Caitlin works diligently with all of FMNA's broadcast and digital productions, providing music creative services, clearance and licensing.  Fremantle's content ranges from mega hits such as, American Idol (FOX), Family Feud (CBS), The Price Is Right (CBS), Let's Make a Deal (CBS), America's Got Talent (NBC), and The Great Christmas Light Fight (ABC), to more recently, the classic gameshow revivals, Match Game (ABC) and To Tell The Truth (ABC).  Additionally, FMNA is underway on their exciting and promising new scripted series, American Gods (STARZ).  "It has been an inexplicably wonderful opportunity to work across these shows.  I recognize that the content we produce and distribute is not just television, it is a legacy.  I have the utmost respect for what Fremantle has done over the years and for what Fremantle is currently doing," Payne says.
Prior to FMNA, Caitlin has worked on other hit television series such as, NCIS:LA, Legit, Rizzoli & Isles, and The Blacklist.  Caitlin is an Associate Member of The Recording Academy, and continues her advocacy for music education.  She loves volunteering her time with the Grammy Foundation, Grammy In The Schools, and MusiCares.  With another exciting Grammy season upon us, Caitlin hopes that Adele wins every single nomination because let's just be honest, "she's the freakin' best!"
---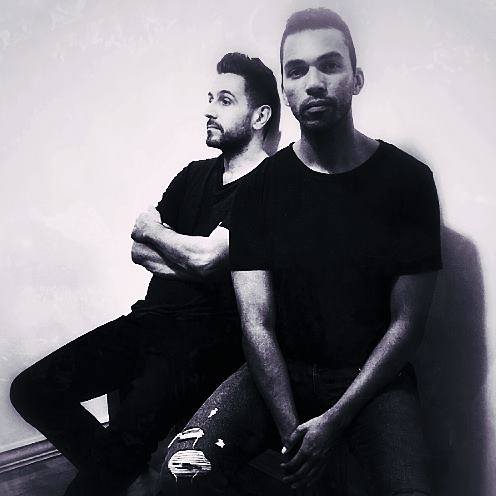 Trent Park x Stella 
Trent Park x Stella is an artist/producer duo composed of Trent Park and Charles Stella. Based in Los Angeles California, these two are entering the scene with electronic rock and r&b vibes with a conceptual lyric attitude. Their eclectic sound still maintains a pop sensibility and the duo is armed with a catalog to please any genre. Their debut release "Alone at a Party" just won a national GRAMMY songwriting competition.
---

Alyeska
Alyeska is both the archaic spelling of Alaska and the name LA-based Montana native Alaska Reid chose for her indie rock band.
Akin to the visceral indie rock of Sharon Van Etten and Belle Mare, Los Angeles-based trio ALYESKA take us on a psychological and physiological ride of feeling separated from everyone else. A feeling of loneliness and confusion about the world around us and what the future holds. The jangly guitar arpeggios are mesmerizing while Reid's vocals have a smokey, gritty infectiousness. Combine them with some terrific songwriting, and a brilliant, dynamic song is born. If the band was in Brooklyn, they likely would be immediate indie stars, which will eventually arrive if they continue to make such riveting music. - The Review
Members are Alaska Reid, Ben Spear and Enzo Scardapane.
Facebook  Spotify  Twitter  Instagram  Youtube
---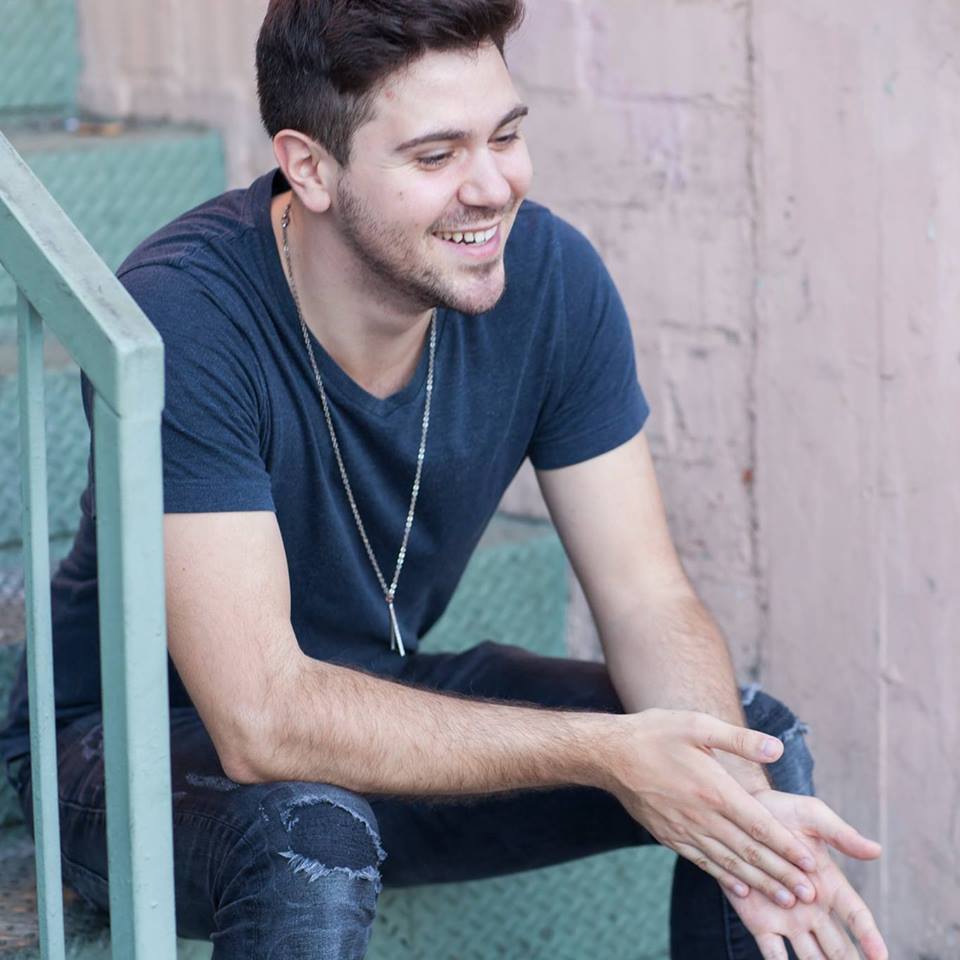 WILL MAKAR
Will Makar is now residing in Los Angeles, California. His music is a combination of memorable pop hooks and radio-ready rock with an unforgettable live show that comes from hard work, commitment, and a live band with deep musical talents.

Will Makar, who first came to national prominence at the age of 16 as a finalist on American Idol 5, has already drawn large crowds at venues in New York, Austin, Houston, Nashville, and Los Angeles, as well as opening for John Mayer, Lee Brice, and Hot Chelle Rae. His video channels have garnered 150,000 views over the last year and these numbers continued to grow.

Will's set to record a new song once a month that will have a refreshing blast of energy, musicianship, and memorable hooks equally at home on stage as it is in your headphones.
 Facebook  Twitter  Instagram  Spotify  Soundcloud
---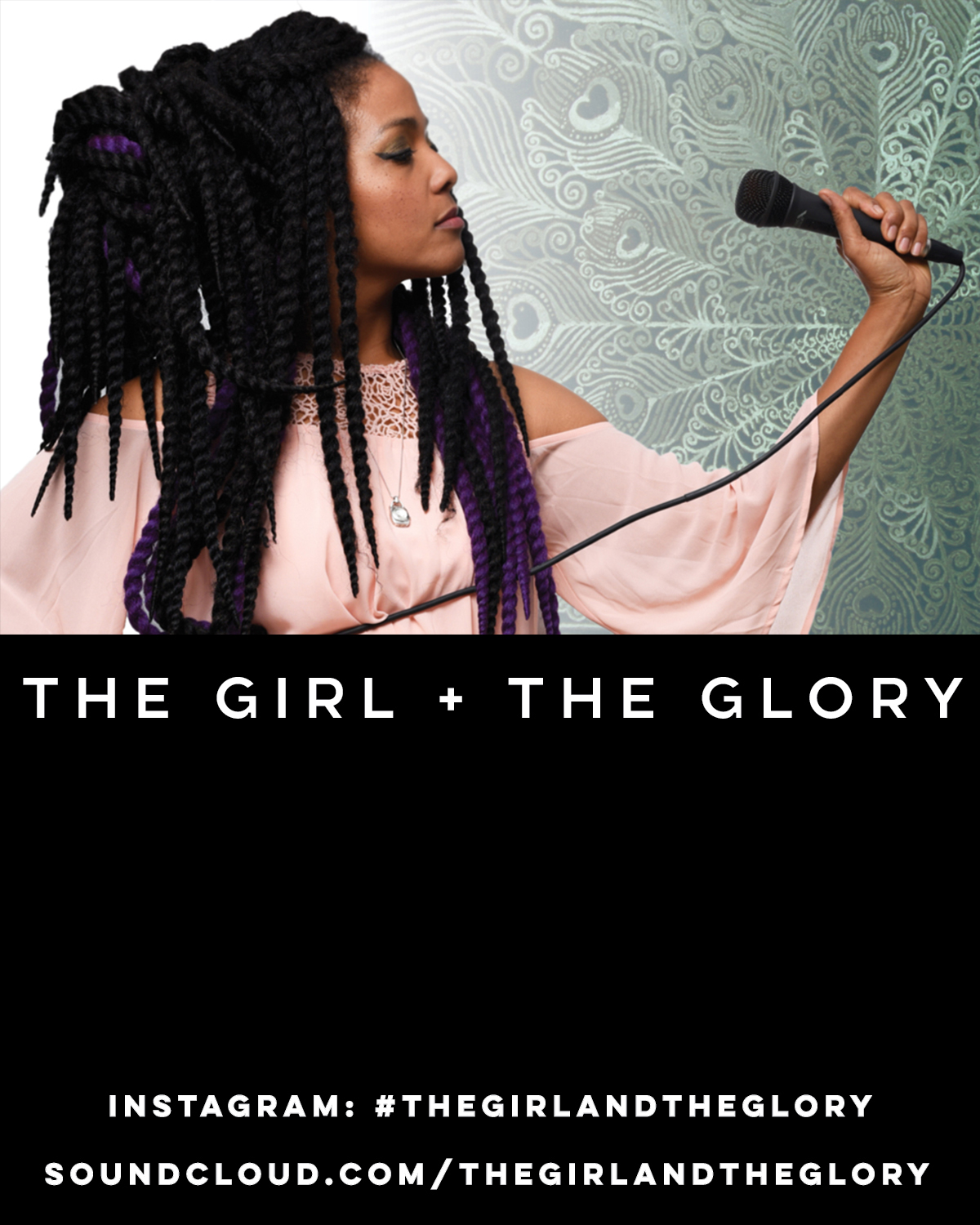 THE GIRL & THE GLORY
The Los Angeles-based, Pop/Rock quartet The Girl + The Glory makes the music you've been missing. 
Simply put, their songs will rock you and make you want to sing along, again and again.
Aaeidi (vocals), Neal Gardner (guitar), Ian Hall (bass), and Lorenzo Scott (drums) formed the band in early 2016, with the intention of writing well-crafted music meant to be performed live on-stage.
The Girl and The Glory's music is very melodic, edgy and groovy. As if The Black Keys fronted Neil Young and Crazy Horse. Mix in a strong female voice, and you have the makings of very memorable music.
Drawing upon their collective influences and musical experiences, The Girl + The Glory spent many months writing and refining their material. The process was truly a labor of love and respect for the group, and the music reflects this. 

The Girl + The Glory is currently seeking to build an audience and are excited to play in front of as many crowds as would have them. The band's exciting live set features fantastic hooks, music that will move you, and vocals that really need to be experienced.
---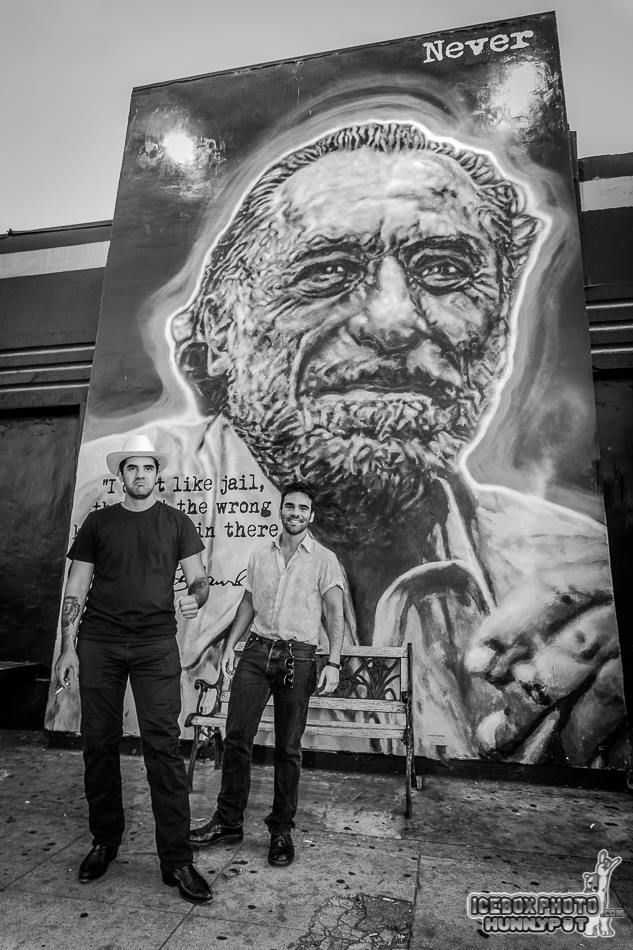 BRONSON WISCONSIN
Bronson Wisconsin is a tasteful collaboration of Alt-Country, Indie-Rock, and everything in between. Growing up as one of 9 kids in a musically diverse home, brothers Bronson and Preston was exposed to all the music they could handle and more than enough instruments needed to express themselves. Spending the long, cold Wisconsin winters the same way they spent the hot and beautiful summers, practicing their craft.

After achieving success as the globally recognized latin duo, Taalbi Brothers, Bronson went on expressing a different side of himself as a singer and as a songwriter. What started out as a "one day one song" demoing session, quickly turned into "3 days, 6 songs" and before they realized it, the brothers had themselves their first EP as Bronson Wisconsin.

"That Damn Piano" is scheduled to be released on Friday, June 10th in Bronson Wisconsin's hometown of Madison, WI.

"In the vein of Alt-Country / Americana but definitely with some bite and some grit to it. Very earnest with a "salt of the earth" quality to it, it doesn't hold back, and is very successful at steering clear of the overtly clean and faux americana that has taken over the 'dad-rock' radio market." -Kyle Kohler, Stage Banter (Podcast)
Website  Facebook  Instagram  Spotify  Twitter
---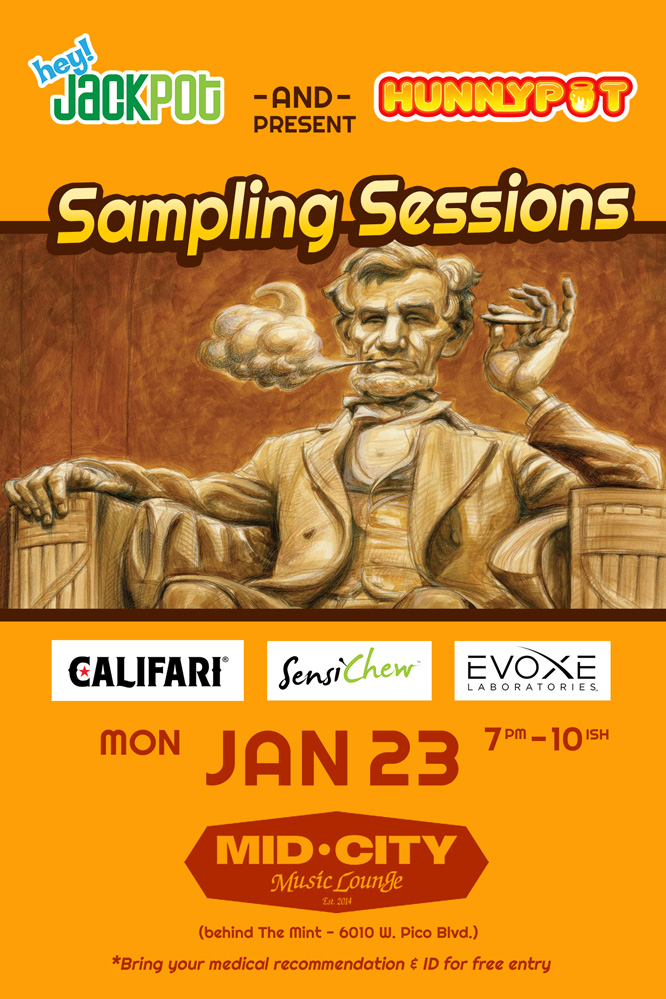 Attention Medical Marijuana patients: Jackpot and Hunnypot are teaming up for a special event on Monday Jan. 23rd to bring you a Marijuana consumption-friendly, Sample gathering.
Selected marijuana distributors and merchandisers will be showing off their current and upcoming products. This month's Sampling Sessions is co-sponsored by Sensi-Chew (edibles), Evoxe Labs (vaporizers), Califari (art) Verde Essentials (delivery) and will be held at the Mid-City Music Lounge located directly behind The Mint.  Don't miss the first in what we hope to be many unique music and marijuana related co-branded events. Their will be surprises and give-aways throughout the night.
***You will be required to provide your Prop 215 medical recommendation and ID in order to have access to the Mid-City Music Lounge. You will not be allowed in without it.***
7-10pm
Mid-City Music Lounge (behind The Mint)
6010 W. Pico Blvd.
LA, CA 90035
---