All water on earth has always been here. Every drink of water you've ever had was once dinosaur urine. If you come out to Hunnypot Live you know urine for an amazing time. Monday night Hot Tub Johnnie roared right in to a killer set of curated music. Jeff Miller guest DJ'd and dug deep in to the mantle for his musical past. Stephen Day Chakra'd the stage, Susy Sun sang with new day solar rays, Reverie partied hard, Mario Jose let his soul music glow, Amy Guess left us with no questions about talent and the world famous dance party book-ended our "epoch" party.  3/06/2017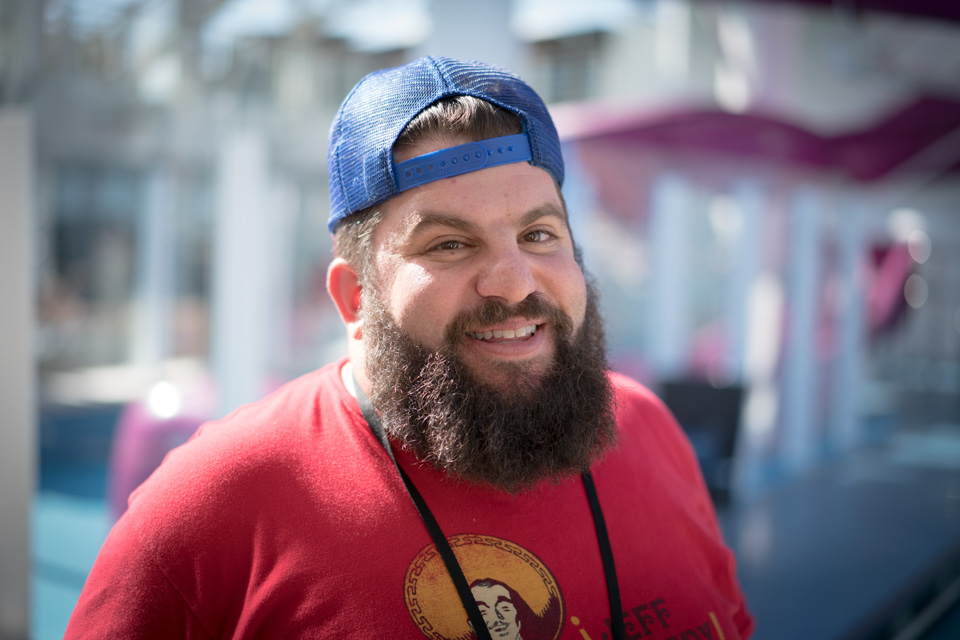 JEFF MILLER, (EDITOR THRILLIST LA, INTERVIEW/DJ SET)
Jeff Miller is the senior city editor of Thrillist LA, one of the stars of Travel Channel's "Trip Testers," the guitarist/frontman for Black Crystal Wolf Kids, and a longtime music journalist: his byline has appeared in the LA Times, Rolling Stone, Spin.com, and Billboard. Jeff got his start in music in the promotions department at Interscope before seguing into the journalism world, and has covered major music events all over the globe, from Coachella to SXSW to the Red Bull Music Academy in South Africa. He's also dabbled in music management, working on building small local bands' base, and booking, with successful nights at LA venues like The Mint and the Satellite. You can often find him at a show or a new restaurant or a comedy show, where he's always identifiable by a huge laugh -- and a huge beard.
Facebook  Thrillist Twitter  Jeff Miller Twitter  Instagram
---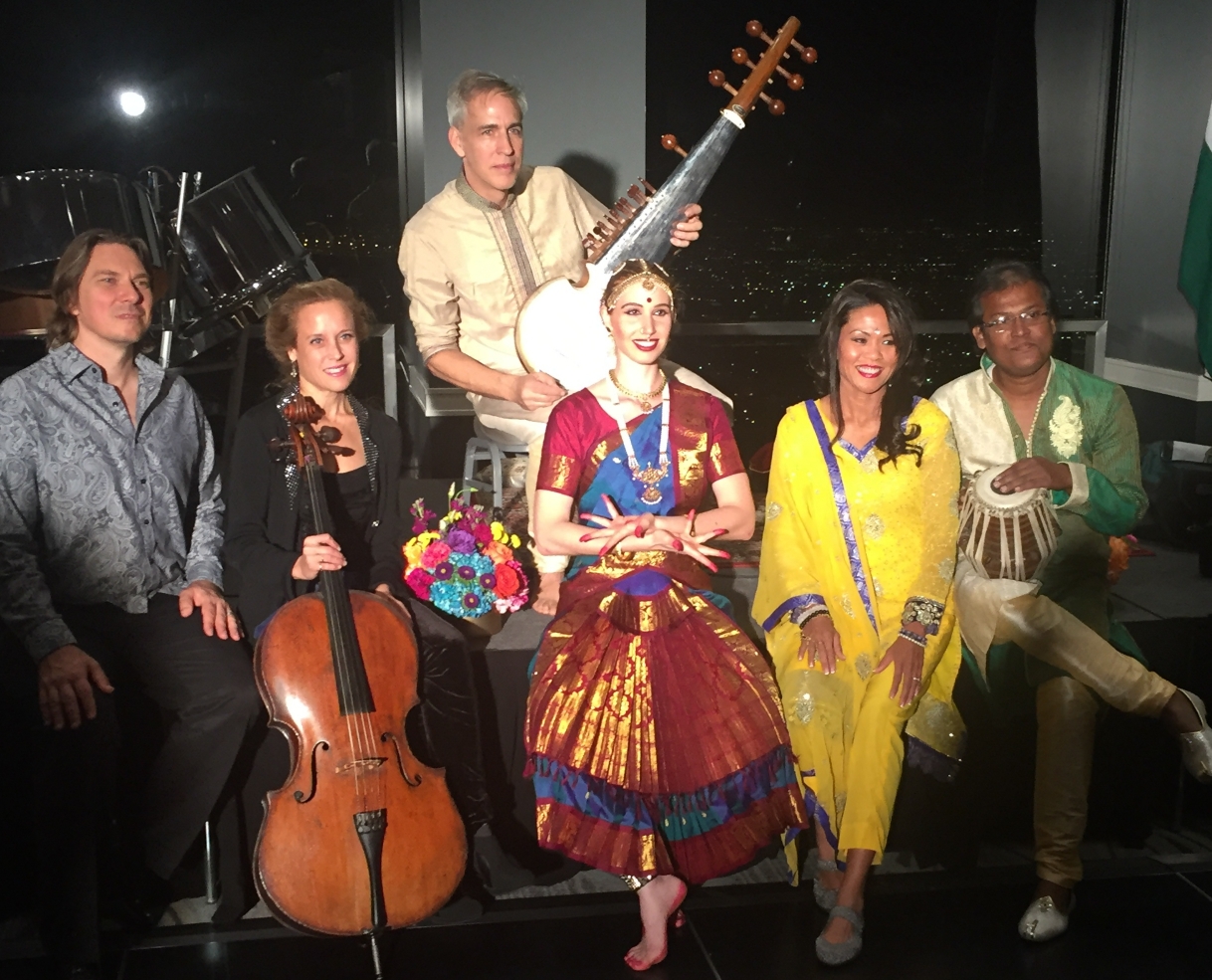 STEPHEN DAY
Sarod player, singer / songwriter and composer Stephen Day writes songs and compositions inspired by his many music tours around the world.
Born in California, and raised in Canada and France, Day began as a guitarist, then studied sarod in India with world-renowned award winning sarodist Amjad Ali Khan.
Day describes the 21-stringed fretless silver-necked sarod as being like the 'granddaddy of all guitar like instruments' and playing it as being 'like taking a rocket ride for the inner soul'.
After India, Stephen spent time touring in Europe and America where he played premier venues including the Kodak Theater in L.A. and Town Hall in N.Y.  He then settled in Los Angeles and began to write music for TV and film. His body of work now contains music in 7 films, 4 music libraries, 4 albums and hundreds of television shows.
In 2007 Stephen organized and performed in a concert at the United Nations where his music was featured as a uniting force for ancient civilizations and modern countries in the East and in the West. A return visit is pending.
His latest album, Namaste, a collection of songs about adventure, mysticism and the road less traveled, is produced by two-time Gold Disc Award winner Matt Forger (Michael Jackson, Stephen Spielberg, Paul McCartney), and Shenkar (John Mcglaughlin, Peter Gabriel, voice of NBC's smash hit "Heroes").  It features musical appearances by Matt Malley (Counting Crows), Daryl Jones (Miles Davis, The Rolling Stones), Satnam Singh (Nikka Costa, Hans Zimmer), and Vishwa Mohan Bhatt (Ry Cooder) among others.
Stephen is the founder of "Ombience" a 501 c3 non-profit organization dedicated to self-reflection through the Arts.  In addition, he co-founded Arts & Entertainment Radio (AER), the most listened to station in the IBS network of over 45 mostly college radio stations, with well-known broadcaster and musician John Tesh.
Stephen currently resides in Los Angeles where he composes, records with his band and launches music tours.
Website  Youtube  Facebook  Twitter
---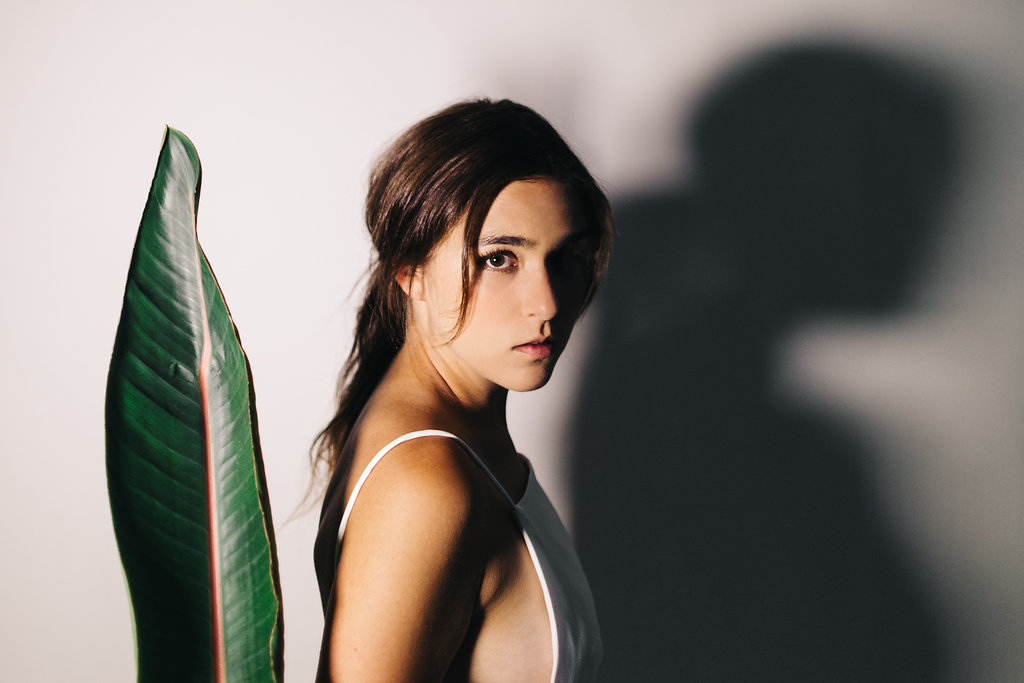 SUSY SUN
Susy Sun road trips South to find her new sound in sunny Los Angeles.  From drizzly Seattle to the Golden State, Susy Sun's self-titled EP is a compilation of songs fueled by love lost, a move to California and a newfound sense of freedom.  For this project, Sun dropped her traditional classical piano roots, and partnered with LA producer Benjamin Greenspan to create a pop masterpiece that's as catchy, as it is whole-hearted --   From "Girls", a peppy feminist piece, to "Selfish Love", a satirical beachy throwback, to "Pretty Baby," a heart break piano ballad, don't be surprised if, while listening to Susy Sun, you find yourself whistling and shedding a tear all at the same time. 

Website  Instagram  Facebook  Twitter
---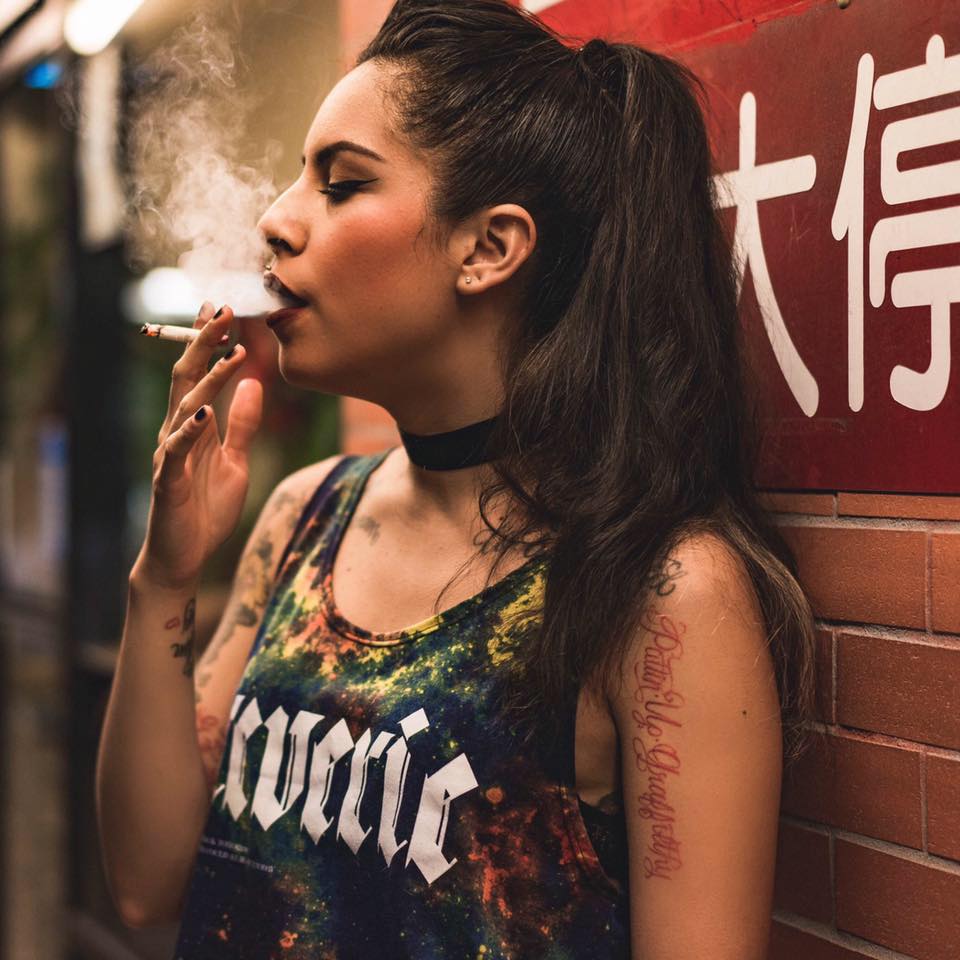 Reverie
Underground hip-hop artist from Los Angeles, CA.
"When I was growing up, my dad used to film me & my brothers so much. He loves documenting life. Maybe that's where I get it from. My dad actually made my first music video ever, Certified Fuck Up, when I was 18. He's super artsy. When I was really little, my brothers & I used to make lil home videos with his cameras. We would act out stories or scenes that we would imagine.
I always wanted to direct music videos but I never thought I would actually do it one day. I love bringing my visuals to life. I've directed/ co-directed almost all of my music videos. 1 thing I regret in my career is not giving myself credit on them. Back then I didn't realize how important it is to me that people know how involved I am with everything I release."
---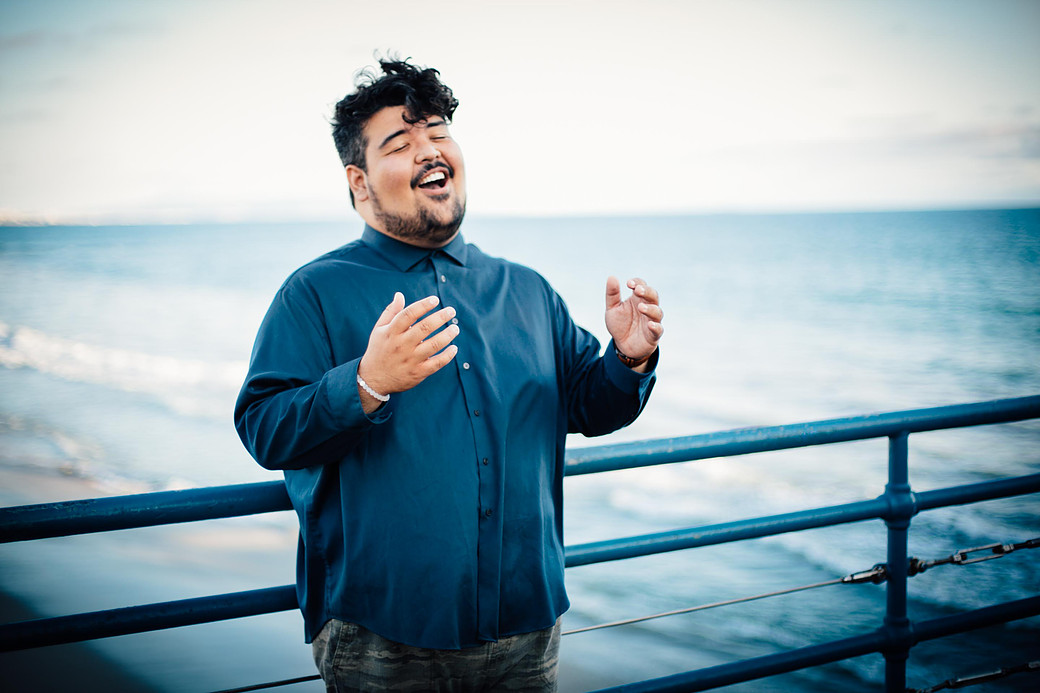 MARIO JOSE
A San Francisco Bay Area native Mario Jose is a seasoned singer/songwriter, session vocalist, and true entertainer.
Mario has had the privilege to share the stage and studio with music icons including John Legend, Pentatonix, Prince, Meghan Trainor, Justin Bieber, Michael McDonald, Philip Bailey (of Earth, Wind & Fire), John Elefante (of Kansas), Jim Peterick (of Survivor), Bill Champlin (of Chicago), Paula Cole, Lalah Hathaway, Ben E. King, Post Modern Jukebox and many more!
Mario released his first EP of original music 'Heart Of Gold' in October 2016 and has just finished as emcee and featured vocalist on Post Modern Jukebox's US winter tour.
Website  Twitter  Spotify  Facebook  YouTube  Instagram
---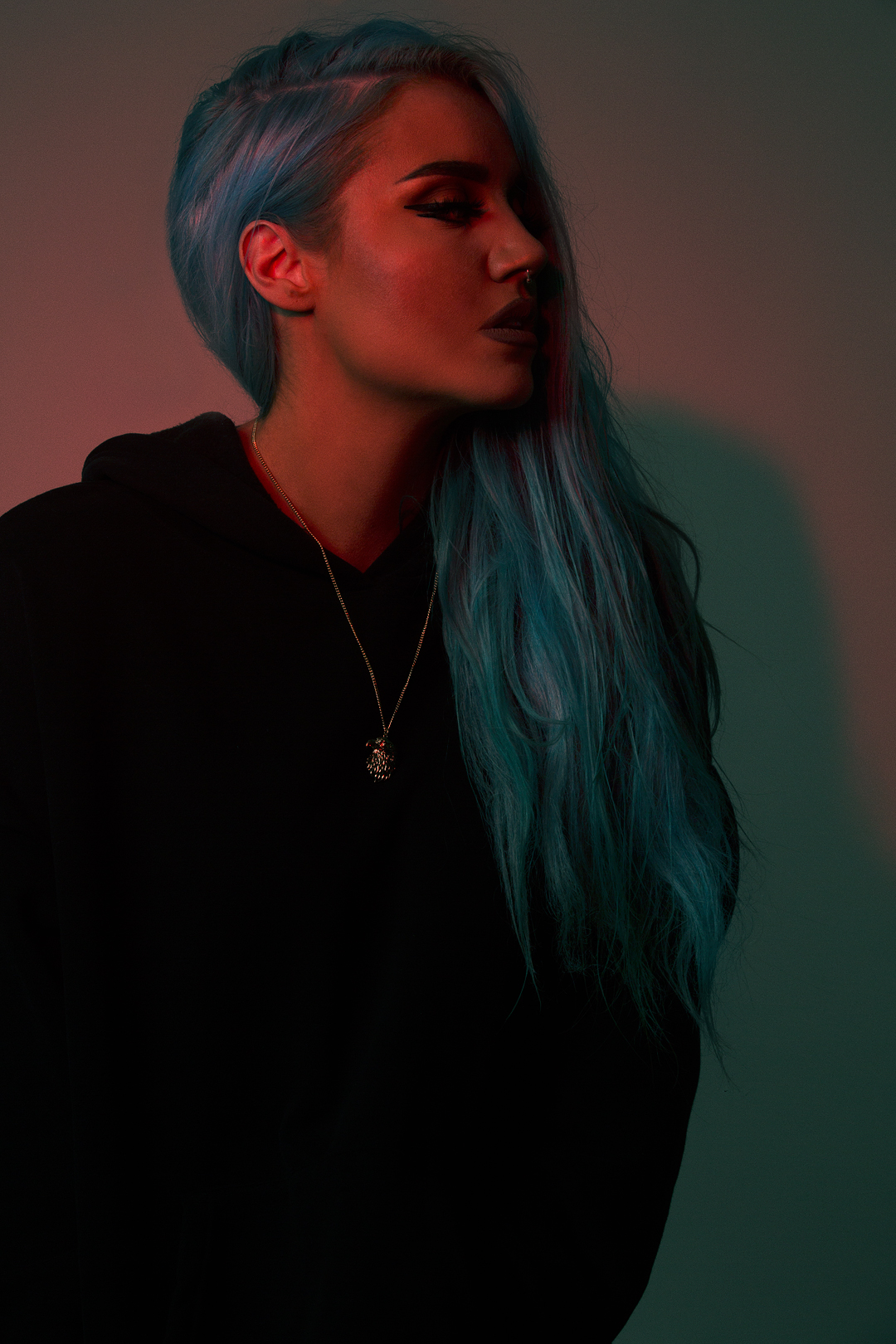 AMY GUESS
Guess was born and raised in Calgary, Alberta, Canada. "I was singing as soon as I could talk," Guess recalls. "With my mother's support, I studied classical voice. My teacher taught me arias, Irish tunes and standards like 'Beautiful Dreamer.'"
The family moved to Las Vegas when Guess was 12. She played the lounges in cover bands and landed a job as a singing gondolier at the Venetian Hotel while still in high school.
One of the demos she made using karaoke tracks got the attention of Darren Sher. He produced her first album, Coming Up for Air, a collection of rock tunes that got local attention, but she was already moving on. "I wanted to blend EDM and pop to write songs with a big, emotional sound."
A meeting with producer Rusty Varenkamp led to "Moonlight," the single that put her on the map. They began working on Ten Times Out of Ten soon thereafter. Guess will spend most of 2017 on the road with her band, touring to support the EP.