Less drama and more music than a Han Solo film, Hunnypot Live produced another out of this world night. Hot Tub Johnnie jump started the night with another historical party DJ set. It was "High Times" Jonathan Miller joined us in the jacuzzi with the story of his music career, Joanna Wallfisch performed a non-linear musical reading of her journey making music, Pontea entertained with electronic pop and circumstances, Cosmos and Creature taught us the yin and yang of their music relationship and Morris Mills channeled his idol Prince to warm up the crowd for the Hunnypot Dance party.  6/26/2017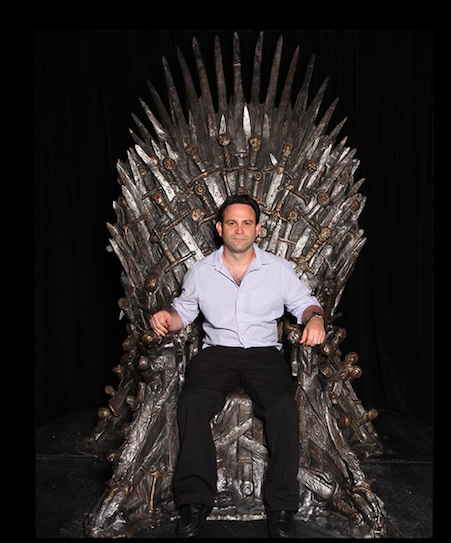 JONATHAN MILLER (HIGH TIMES RECORDINGS INTERVIEW/DJ SET)
Jonathan Miller is a veteran A&R executive with an extensive background in product development and marketing.  He has produced branded music projects for clients such as Target, Bank of America, Ford Motors and currently launching High Times Records. Over the past 20 years Jonathan has produced over 50 commercially released film & TV soundtracks / compilations and has music supervised several films and TV shows including all of the SAW movies.  Miller was previously Senior Director, A&R, for BMG Entertainment's Arista Associated Labels and RCA Music Group.   In 2004 Miller launched Artists' Addiction Records which focuses on soundtracks and is currently distributed by Caroline / Universal.  He also served as GM, Special Markets for Primary Wave. 
In 2014 Miller co-founded Palm Oaks Entertainment which focuses on major brands and music. 
Miller is a voting member of the National Academy of Recording Arts and Sciences.
Palm Oaks Ent. Website  Artists Addiction Website  Facebook
---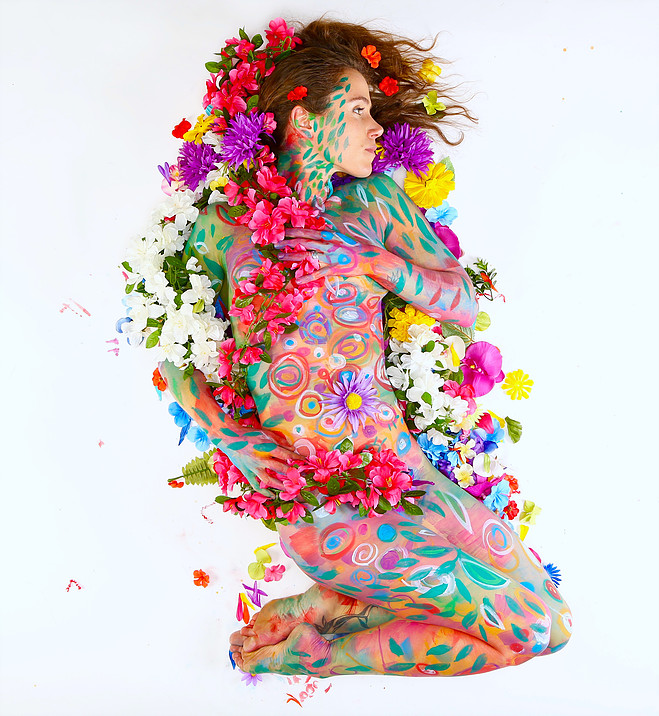 JOANNA WALLFISCH
London born, LA / NYC based vocalist, composer and multi-instrumentalist Joanna Wallfisch has emerged as a unique voice in the singer-songwriter world. With a classical and jazz background her music combines post-folk and art-song with a poetic lyricism which The New York Times described as "sensitive and deep". She is a master in the art of live vocal looping and creates beguiling vocal soundscapes to accompany her songs. The Telegraph called her virtuosic performance as "sublime and unique". She's released three critically acclaimed albums of original music, and her fourth "Blood and Bone" will be out later this year. A true adventurer at heart, Joanna celebrated her 2016 release "Gardens In My Mind" with a 16­-date West Coast solo tour which she dubbed "The Great Song Cycle". Why? Because she decided to travel by bicycle, 1,154 miles from Portland to Los Angeles, carrying all her instruments and camping gear. 
Pushing through challenge and triumph while traversing the coast with only her body and two thin wheels propelling her forward, what transpired was a tour full of music made richer by the beautiful struggle Joanna intentionally created. This trip has resulted in a wealth of stories that Joanna has turned into a musical memoir, "The Great Song Cycle Song Cycle"— a piece which astounds and inspires with true stories imbued with humor, beauty and honesty. Through this musical and physical embodiment of a once in a life-time experience, Joanna will share her story, transporting the audiences to a world of human endeavor, meditative solitude, and a true sense of adventure...
Website  Facebook  Twitter  Instagram
---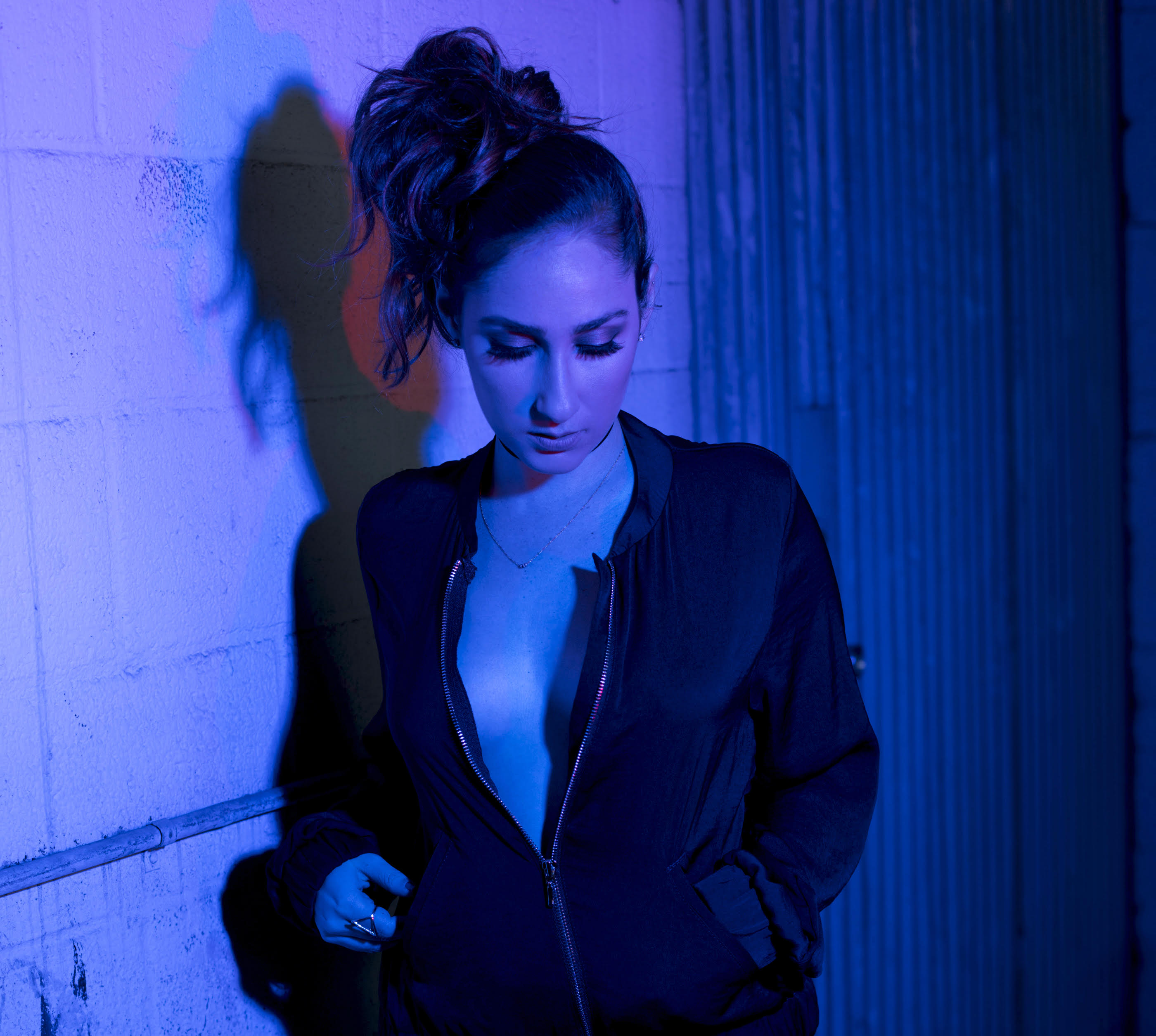 PONTEA
A raw and vibrant artist, Pontea is preparing to make her mark on the musical world. Her music is a perfect blend of R&B and soulful pop that is infused with rhythmic beats and ambient synths, which render her distinct sound. Born and raised in Los Angeles to Persian Jewish immigrants, Pontea initially conformed to the expectations of her heritage. After graduating from UCLA, she decided to flip the script and pursue her lifelong dream of being a singer, a path that has always been challenged by her culture's limitations on social norms and expectations.
Growing up in an artistic family, Pontea's father was a talented singer, whose voice would fill the house with songs from Iran, Italy and 60's pop. Her mother, a prolific poet, would lull her to sleep with ancient Persian poetry each night. This love of the arts and music in her home fostered her lust for creativity and artistic expression. From a young age, she became the entertainment at every large family gathering.
During her formative years, the self-described drama queen and theatre geek was heavily involved in dance, musical theater and choir. After composing piano pieces that frequently won composition awards, Pontea's songwriting itch evolved to a more modern and pop-centric sound. Brought on by her affinity for singing soulful vocals and a need to channel a rollercoaster of emotions from her tumultuous high school relationship, the songs began pouring out one after the other. "A lot of my music is about breakups and makeups, the dysfunctions in relationships, moments of weakness and temptation, flirtation, and the effort to maintain my sense of self within them," she notes, adding, "I also feel a strong pull toward reflecting on society and the ways of today's generation." Her lyrical content reflecting on her inner turmoil give a cutting edge to what one may perceive as upbeat electro pop on their first listen.
Although she has faced many obstacles in pursuing music as a career, Pontea considers herself part of a new and liberated creative community pushing beyond the bounds of cultural limitations for women. She is on the path to realizing her dreams, and hopes to inspire other women in her position to do the same. 
Over the last few years, Pontea has been garnering attention throughout Southern California for her fiery and captivating live performances. No stranger to the local scene, she has performed at The House of Blues, The Federal and Genghis Cohen. With her ability to evoke the ebb and flow of raw emotion and a modest sensuality in her vocals, along with dynamic body movements and impromptu beat boxing, her magnetic presence on stage keeps the audience glued to her every move.
Pontea's debut EP marks a defining moment in her evolution as a songwriter. As she continues to evolve, she challenges herself to step outside her comfort zone while remaining authentic and true to her voice. Proud and more motivated than ever, Pontea is excited to release this new body of work, and more thereafter, into the world as she displays her wide range and lasting sound.
Website  Twitter  Facebook  Instagram  SoundCloud  Spotify
---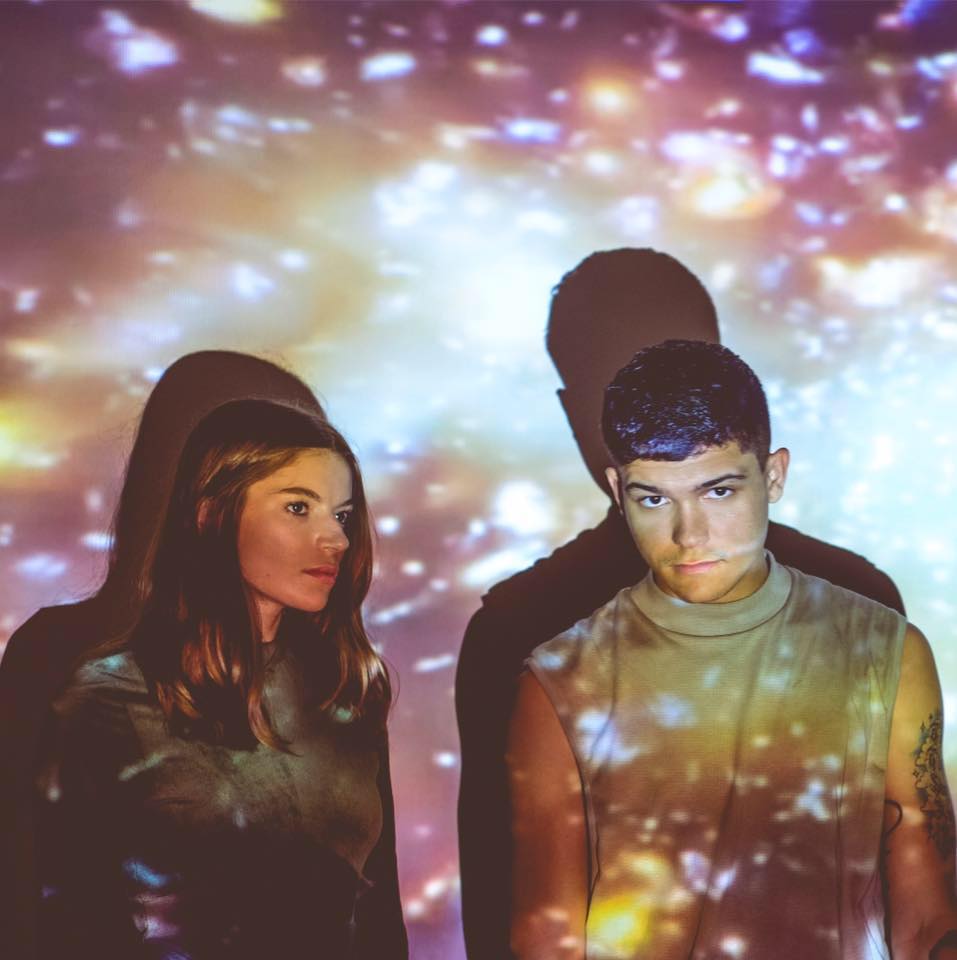 COSMOS AND CREATURE
Cosmos and Creature's infectious new pop-electro single "Young" captures the youthful exuberance of the duo's journey toward success. Brandyn Burnette and Molly Moore were cultivating solo music careers before they started collaborating in 2014 under the name Cosmos & Creature. Burnette had just come off a four-year stint signed to Warner Bros. Records, and Moore was transitioning from songwriter to artist.  "We met at LA's Hotel Cafe on a Monday night Soul Sessions," explains Burnette."It's the same place we opened for John Mayer & James Bay shortly after we formed Cosmos & Creature." Burnette and Moore are highly acclaimed songwriters and sought after artists.  Burnette's many accomplishments include writing a number 1 hit for Hedley which won Single of the Year at the Juno Awards as well as charting in the US Top 40 for a single he wrote for Jake Miller.  In his solo career, Burnette has garnered over 3 million streams on both Spotify and Youtube and has landed on the Billboard Emerging artist charts for two weeks straight.  While Moore is not only a successful songwriter, she is also an accomplished solo artist with a dedicated fan base. 
Their debut single "Young" is the perfect fusion of progressive pop and electronic with contagious melodies and a driving EDM beat. It's sure to stick in your head like any great pop song should.  The "Young" lyric video captures in fast motion the duo's plane flight from LA to the New York studio where the song was recorded in Mount Kisco New York's Dirty Canvas Studios by famed producers Shep & Aaron from Dirty Canvas (American Authors, Young Rising Sons, Karma Killers).  
"Our writing process is very cosmic and natural," explains Brandyn. "Sometimes we'll have ideas written down or voice notes of melodies saved on our phones & save them for the right moment or the right setting. That's how 'Young' happened actually. We had written this hook together & saved it on a voice note. Soon as we got to upstate NY to work with our producers, we sang them the hook. I pulled out a note that had some scribbled down thoughts. Next thing you know the song was in full swing."
With a quickly growing fan base and industry attention, Cosmos & Creature's becoming one of the pop/electronic acts of the year.
Website  Facebook  Twitter  Instagram  SoundCloud  YouTube
---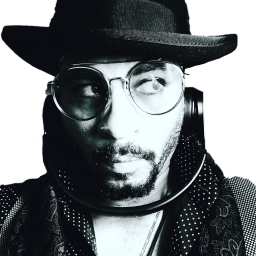 MORRIS MILLS
& THE NPG HORNS
For Black musicians "Rock" is a 4 letter word.  The music genre of Rock has a handful of engineering craftsmen who have taken ownership in the art from while being members of the African-American culture. To be Black & a Rock musician is a small exclusive club.  Single synonymous names like Prince and Jimi are distinguished not only as talented musicians, but identifiable figures in Rock music.  Forerunners such as Chuck Berry, Little Richard, Thin Lizzy, Shuggie Otis & Ernie Isley opened doors for Rick James, Lenny Kravitz, Fishbone, Ben Harper & Living Colour.  This passing of the torch includes the fusion of Jazz, Soul, Funk & Pop.  It's a handshake amongst musicians that in this life of Rock is rare but sincere.  Morris Mills now adds his name to that book of music.
Morris Mills in an acclaimed American singer & songwriter whose diverse musical style has caught the attention of notable industry figures. Morris was born in Texas and migrated to Chicago at the age of 5.  Growing up in a mixed family home he quickly gravitated to music as a creative outlet to express his pain of family divorce & transition.  Music became a significant part of his  life and a thriving factor for survival in Chicago during the 1980's.  Morris spent time performing in small clubs throughout Chicago like many musicians during that time and ran in similar circles of R.Kelly (Public Announcement) & others.  He again ran parallel with other R&B Soul performers, still keeping a copy of a letter from Columbia Records saying they just signed a similar artist named "Maxwell." 
The waiting process led to practice and the practice led to shaping his own sound.  He also expanded his abilities on keys and guitar during this time period.  His love affair with Rock music began during childhood and grew during adulthood.  He grew to learn the complexities of Grunge and studied The Smashing Pumpkins, Green Day & Stone Temple Pilots.
His first album, "Love and Coffee" was released in 2005. Initially Love and Coffee was an album and movie, however the movie project was placed on hold to focus on the successful album release. Radio Personality Terry Bello supported this project and helped to get Morris additional national press for "Love and Coffee." Bello included "Steppin' Out Tonight," on the Heineken Soul Star Series, a compilation CD that included well-known artists like Angie Stone, Rashaan Patterson and Anthony David. During this time Morris worked with Lovebrands Records for two years while developing his presence in the music & film industry.  In 2011 he began work on his second album.  Interscope Records digitally released the single "Beautified"  in 2011.
The year 2014 provided big opportunities for Morris with a 360 deal from a management company in Los Angeles.  Morris signed with the company and moved to LA with plans to continue his path of success.  Upon arrival to LA his deal fell through and his management company all but dissolved.  Within a matter of days Morris went from having several deals in progress to being homeless in one of the largest cities in America. He lived on the street for a period of time and spent time in homeless shelters.  The ruthless deception of his former management company left Morris in a period of reflection and "Do or Die" mentality.  He pulled himself up by his own boots and climbed back up performing again within a six months of his arrival. 
His second album Beautified was finalized in Spring 2016. With his newest album he wanted to move toward featuring a more rock feel, but was worried about what some fans of his first album might think. "I was afraid I was going to lose my soul base, but, at the same time, I wanted to be true to myself," Morris said.  In April 2016 Morris began the process of uploading his album to various media outlets for digital download.  Unfortunately, each site would not successfully process his album submission.  He decided to wait a few days to try uploading Beautified again when the devastating news of the passing of Prince was delivered to the world.  Like many people around the world, Morris spent time reflecting upon the loss of his presence in music.  In honor of his influence, Morris changed the name of his sophomore album to "Purple."  Now more focused than ever, he embraces his roots of musical influence. In his own words: "This is who I am now and I'm more than just a singer. I am all the music I love and my life will reflect that love. I wants my fans to follow me on this journey and know I'll do everything to make them proud."