Hunnypot Live! knows who you are, knows what you want....and we do have a very particular set of skills....and we will find you and entertain you. Show #372 had the crowd "Taken". Hot Tub Johnnie practically kidnapped the live audience and "forced" everyone to dance, dance, dance with his party DJ sets from beginning to end. Emily Roman was bursting and enthusiastic to share her journey through the music industry & the music that influenced her along the way. Onefifteen skated in to the hot tub with quadruple axle hard rock n roll, The Grand Southern live up to their name onstage and performed...grand southern rock songs, G. Smith was meta and performed a soundtrack to their own production which is them and Just_Us rapped and rolled a conscience party playlist of their songs. 8-7-2017  Photos and Recap by J. Gray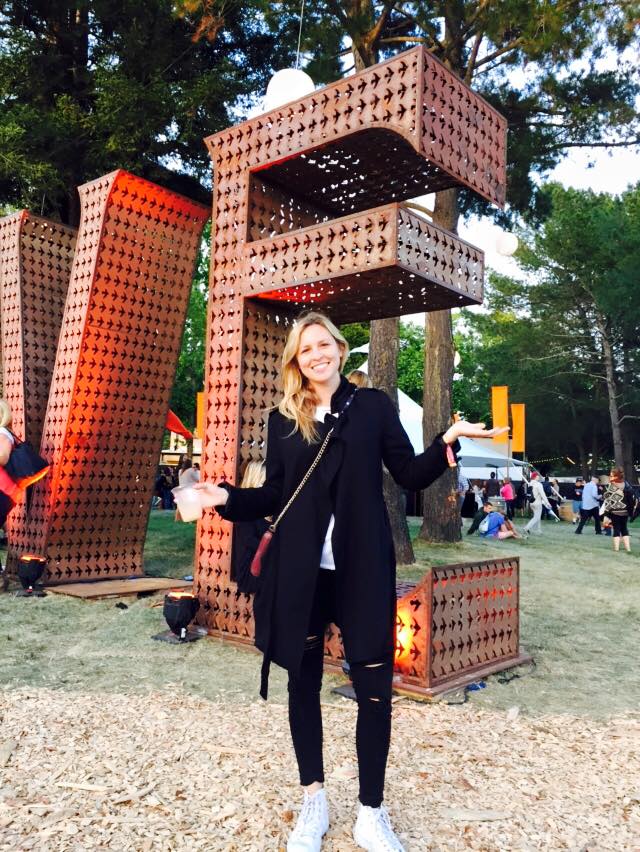 EMILY ROMAN (HIDDEN TRACK MUSIC INTERVIEW/DJ SET)
Emily Roman is an LA native with music and the music industry engraved in her. Growing up Emily was constantly surrounded by musicians and inspiring influencers in the industry which lead her to a familiar career path. Studying in the U.K. and exploring as much of the London music scene as possible, Emily returned to graduate with a Bachelors from UCSB.  Always staying true to her love of music, she started her career at AMOnly/Paradigm learning the agency side of the music business and supporting a roster of some of today's top EDM artists. Emily currently works with Justin Bumper Reeve at Hidden Track Music proudly representing a carefully hand-picked roster of music ranging from Skrillex's label, OWSLA, to the Oasis catalogue, to indie artist like The Grand Southern.
---

THE GRAND SOUTHERN
Though five decades removed from its renaissance, Los Angeles duo The Grand Southern—Dash Hutton [vocals, drums] and Jesse Tyre Karp [vocals, guitar]—conjure the spirit of Laurel Canyon on their 2017 EP, Traded Heaven. It's a rustic pastiche of Americana lyricism, heartland energy, pensive folk, and uplifting rock woven together by resounding piano chords, robust guitar, roots-y harmonica, sweeping synths, and heavenly harmony. The Grand Southern independently released tracks 'Good Things' and 'Not My Time' which landed placements on ABC's Nashville, A&E's Bates Motel, and more. Meanwhile, they appeared in an episode of FX'sMarried as the bar band with two of their songs featuring on the show. It all laid the groundwork for the creation EP Traded Heaven. The twosome recorded in 2016 with GRAMMY® Award-winning mixer Dave Way, keyboardist Tommy King, pedal steel hero Greg Leisz, bassist Johnny Flaugher, and singers Rachel Fannan and Renee Olstead. Now, their union not only continues that Laurel Canyon legacy but writes another chapter altogether.

Website  Twitter  Facebook  Instagram  SoundCloud  Spotify
---


G. SMITH
Riding the border of alternative pop and electronic music, G.Smith skillfully fuses genres with her new single "X". The grungy soundscape, juxtaposed with ethereal vocals, brings you to a place of contemplation, where the lyrics urge reflection.    
Based in Los Angeles, CA,
G.Smith
began as a visual artist who evolved into the world of production. Fleshing out elaborate soundscapes using just her voice (and a washing machine), she discovered her love for producing.
G.Smith's new track, "X" is out now!

Website  Twitter  Facebook  Instagram  SoundCloud  Spotify

---

JUST_US
Since meeting at Riverside Community College in 2014, Bianca and Juno have been musically connected and have been working together on their crafts. As they continued their education at the Musician's Institute of Contemporary Music, they intently created a unique sound that blends Electronic, Rap, and Hip Hop. Their music covers political topics with heavy elements of activism and empowerment. The intense design done by Juno is dripped in reverb making it atmospheric but hits hard when paired with booming 808s drums. Some have described them as Gorillaz meets Purity Ring. Currently, the duo is working on their first mix tape release while performing at venues all over Los Angeles including The Viper Room. 
Bianca has performed at the Hollywood & Highland Center, Carnegie Hall, and The Lincoln Center throughout her career. She has been singing her entire life having been influenced by Selena and Celine Dion. Now her vocals are now hugely inspired by Alicia Keys and Jessie J. She has worked an incredible amount to develop a 5-octive range. In college, she experimented with rap and recently had her emcee debut in JustUs' single "Adriana". Her rap inspirations include J Cole, Immortal Technique, and Mike Shinoda.
?Juno started teaching himself guitar at the age of 12. His interest in producing started in high school and continued into college. He realized his love for in-depth sound design and goes into great detail when working to develop unique sounds. He also raps intricate and characteristic rhymes using words of empowerment and symbolism. His influences are Dave Mathews Band, Talib Kweli, and Atmosphere.
Website  Twitter  Facebook  Instagram  SoundCloud
---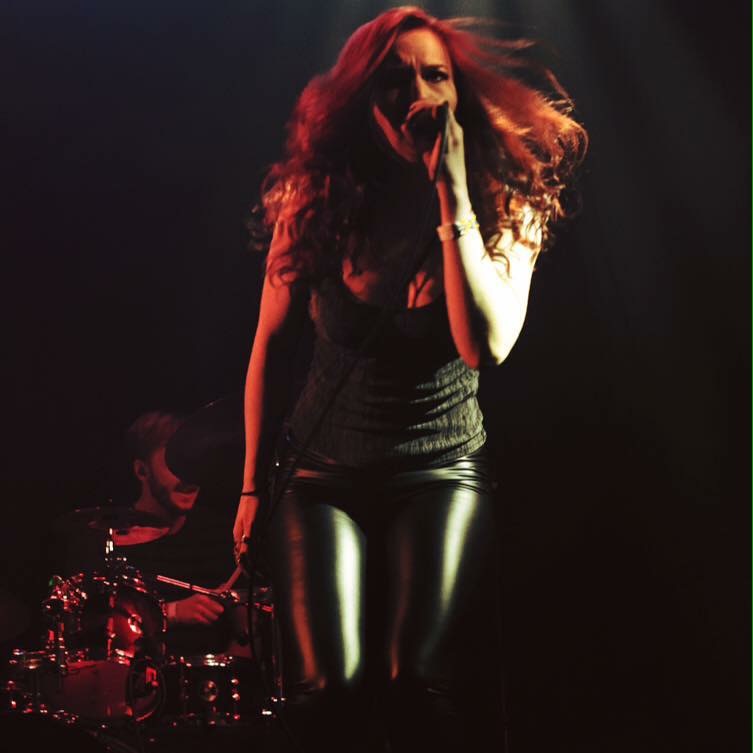 OneFifteen
It all began at a music royalties company in Woodland Hills, CA.  When Chelsee Foster, renowned figure skater and vocalist met Griffin Siewert, gifted guitarist and songwriter, they knew they had something special.  Also working at the company were Jordan McWethy, progressive drummer, and Jim Cotter, rock bassist.  Since all the members are involved in the music licensing industry, they decided to name the band after something they had in common. As you may know, when a music provider wants to play your music they have to license it. They can either get a voluntary license or they can invoke a section 115 compulsory license -- hence the name OneFifteen.
Since its creation, OneFifteen has played a number of sold out shows in the LA area including the Troubadour, Boardner's in Hollywood and The Federal in Noho. In the beginning it was all about covers. With Chelsee's amazing ability to sing tunes traditionally done with male vocals, they slam out songs like System of the Down's 'Chop Suey' and Mars Volta's 'The Widow', yet they still jam songs like Tracy Chapman's 'Give Me One Reason' and Heart's 'Barracuda'.
OneFifteen is currently writing their own songs. Their first single 'Break The Wheel' was loved by fans at the Troubadour, where they debuted it. They'll be releasing two more hits this summer. The newest release 'A Little Bit' is bound to make an impact.  Fans who have experienced it live say the song really embodies OneFifteen's original and dynamic style.