The Dancing at Hunnypot Live at The Mint​! probably disrupted tectonic plates last night. Hot Tub Johnnie​ lead off with a shaker of a party set. Sean Mulligan got in the tub to talk music & media and had a most excellent playlist. Michael Tullberg​ returned with a new book of The Raver Stories Project​, Sarah Rogo​ gave everybody the damn blues, ADA sat us on the couch for some therapy pop, Lafayette Stokely​ warmed up the party crowd for Latasha Alcindor​, L.A. herself brought the truth with a beat. Off Task​ Rocked us to the dance party.  09/18/2017

FLOW KANA was our Flower sponsor,  Woo-Hoo!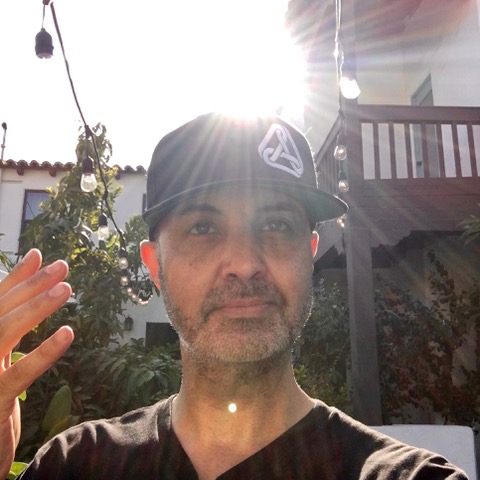 SEAN MULLIGAN (ROCK STEADY MUSIC INTERVIEW/DJ SET)
Sean Mulligan is VP Creative - Music Publishing for Entertainment One (eOne), a publicly-traded, multinational media distribution company producing feature film, television, digital, VR and music entertainment.  eOne is home to Last Gang Records, Dualtone and Death Row as well as management companies Nerve, People's Champ, Hardlivings, and WRC.
Sean is also a music supervisor having worked on numerous feature films and television series for producers such as Adam McKay, Will Farrell, Kristin Wiig, Olivia Wild, Greg Kinnear, and Darren Aronofsky.  He's currently music supervising Aaron Sorkin's directorial debut feature film Molly's Game, Anthony Mandler's directorial debut film Monster, Michael Maxxis' Puppy Love and season two of the AT&T original TV series Ice, among others. In 2015 Sean was nominated for a Guild of Music Supervisors Award for his work on the independent feature film Welcome To Me.
Prior to his work with Entertainment One, Sean built successful sync licensing agency Rock Steady, he was the General Manager and Director of U.S. Film, Television & Media for ole Songs helping to establish and build the company's Los Angeles operation into one of the most active independent music publishers in North America. Sean also served as Manager of Copyright for Hollywood-based music publisher and master representation company Media Creature Music, and in his home country of Canada as Executive Director for the Songwriters Association of Canada, Editor for Songwriters Magazine, and a Creative Manager for the music publishing division of Alliance Atlantis Communications.
Sean has been a featured panelist and moderator at numerous music conferences and events. He has served on many prominent boards including the Canadian Songwriters Hall of Fame advisory board, Humber College Bachelor of Applied Contemporary Music degree development board, as a JUNO adjudicator for the Canadian Academy of Recording Arts and Sciences (CARAS), and as an advisor to the Association of Independent Music Publishers (AIMP) in Los Angeles. He is also a member in good standing of the Guild of Music Supervisors (GMS) where he serves as a member of GMS Education Committee producing the annual State of Music In Media conference; for which he has been a two-time presenter.
---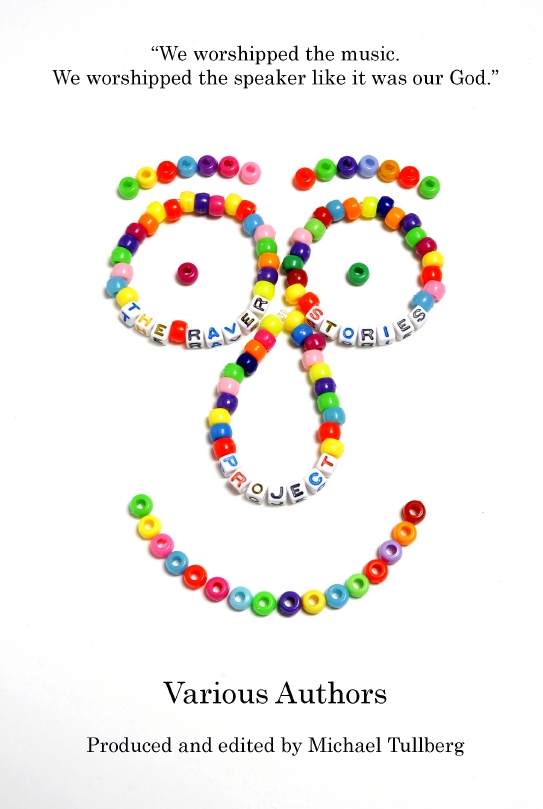 MICHAEL TULLBERG (THE RAVER STORIES PROJECT INTERVIEW)
Michael Tullberg is one of the longest-running and most respected electronic music photojournalists in North America.  Beginning in 1996, Michael comprehensively covered the rave scene across the country, and around the world as well.  His words and visually pyrotechnic pictures helped define the public face of the American rave scene during a time when the mainstream press was largely content to present the scene solely as a source of controversy. 
Through the peak years of the rave scene in the 1990s and 2000s, Michael's images, interviews and articles appeared domestically and abroad in the pages of magazines such as Rolling Stone, SPIN, URB, BPM Culture, Mixer, Insider, Mixmag, Q, Hybrid (Japan), Lotus, Sweater, and others—more than any other electronic music photojournalist of the period.  During that era, he also shot album covers for several of the world's major dance music DJs and artists, including icons like Carl Cox, Ferry Corsten and DJ Dan. 
Michael is also the author of DANCEFLOOR THUNDERSTORM: Land of The Free, Home Of The Rave, the groundbreaking coffee table photo book about the rise of electronic music in North America. Containing hundreds of vintage photographs, DJ interviews, rave fliers and memorabilia, DANCEFLOOR THUNDERSTORM has won praises from the likes of Mixmag, VICE, Buzzfeed, Insomniac.com, Paper, and more. Michael is presently working on THE RAVER STORIES PROJECT, a new book about the most memorable and amazing moments that people experience in the rave scene, which is due out in the summer of 2017.
Today, Michael Tullberg photographs for Getty Images, contributing entertainment pictures from the red carpet, concerts and celebrity benefits.  He is also the CEO of 5150 Publishing, a new independent book publishing house established to put out works devoted to electronic music, and pop culture in general.  And, he still shoots raves when he can find the time.
---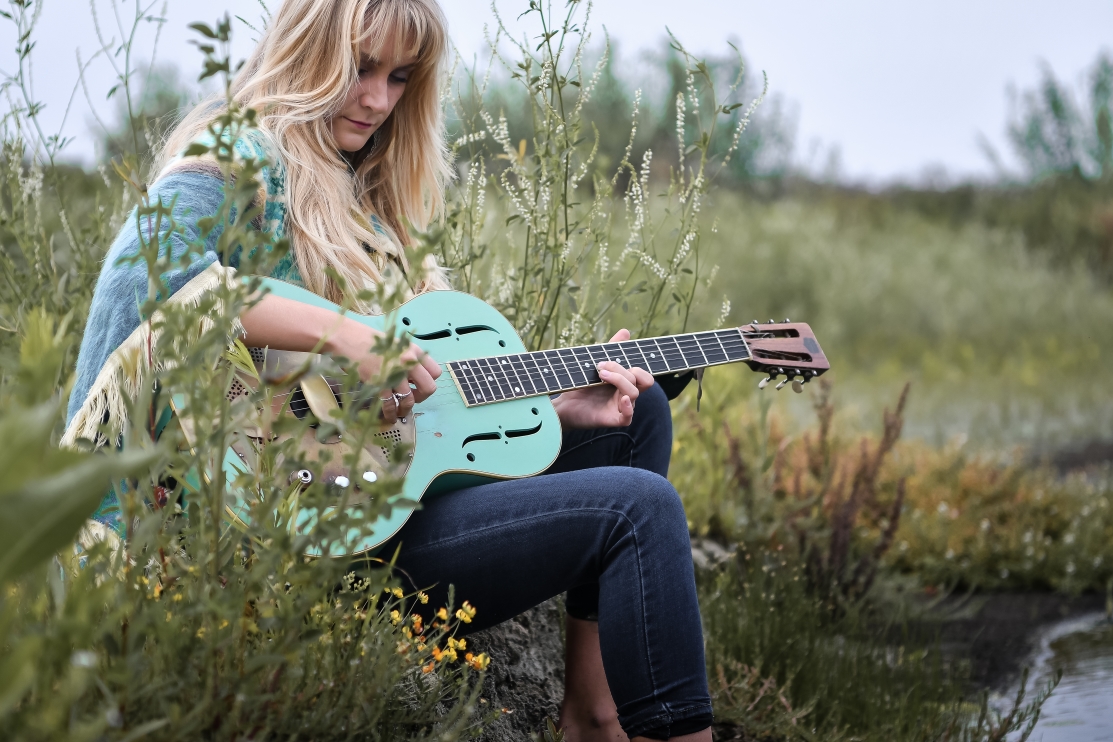 SARAH ROGO
Sarah Rogo has long blond hair, loves to surf and play the blues on her National guitars. While she may look and sound like your prototypical Southern Californian, the 25-year-old singer, guitarist and songwriter was born in New England. She moved to the seaside beach town of Encinitas, CA, less than two years ago, and has taken the local San Diego music scene by storm.
"Everyone in my family has always known California was my home," she says. "Ever since I was a young girl, I've dreamt of being a surfer."
A nominee for Best Singer-Songwriter at the 2017 San Diego Music Awards, Rogo first picked up a guitar at 13 as a way of performing the songs she'd already written. A self-proclaimed band nerd, she played saxophone, bassoon and clarinet and conducted the school marching band.
Growing up, Sarah spent hours listening to music in the local public library, where her tastes ran from klezmer and Middle Eastern sounds to a 1991 live album recorded by Buddy Guy and Junior Wells, Alone and Acoustic, which changed her life. "The whole thing is in the key of E and you just know they're making up the words as they go along, but it totally captivated me," she enthuses. "That's the kind of music I wanted to play. I knew the blues had to come from the soul. That's what made it so magical, what moved me, that authenticity, the mojo, even though I had no idea what those words meant until later. The blues just overwhelmed me."
Rogo apprenticed and performed with local Boston musicians, guitarist Paul Rishell, who once played with Son House, and world-class harp player Annie Raines, along with acoustic country-blues guitarist Woody Mann, a former student of the legendary Reverend Gary Davis. They introduced her to artists like Blind Willie Johnson, Blind Lemon Jefferson, Bessie Smith, Memphis Minnie, Led Zeppelin and the bottle neck slide on the National Resonator Guitar – for which she's since become a spokesperson -- then took her out with them on tour to Arkansas and Mississippi.
Sarah proved an apt performer, and before long, she was writing songs in the vein of those whose music she idolized, evoking such contemporary singer-songwriters as Bonnie Raitt, Rory Block, Eva Cassidy and folk rockers Dawes. "The common thread in my writing is the dance between dark and light. I've learned to dance with my demons in a healthy way. Life is inherently hard and the blues has taught me how to navigate hardship and guide me into balance. In a nutshell, blues is the yin and yang and I take refuge in that. It's a meditation and a prayer… it's a wish, a hope."
That's reflected in Rogo's joyful and spunky performances on-stage, where her energy is contagious. She takes her inspiration from nature and the nearby ocean, always writing outdoors, where inspiration can strike at any moment, and usually does. "I'm fueled by nature. When I'm writing or wandering the woods or the beach I can hear the whisperings of my heart. There are melodies in nature and I scoop them up and take them home."
An eager student of the industry, Rogo met her current manager, veteran Mike Lembo, at the Durango Songwriter Expo in Ventura, CA, where they had an immediate connection. "Sarah's fearless and talented, and I was drawn to her personality without even hearing her play," said Lembo. "When I heard her sing and play guitar, I recognized an old soul, someone who can not only become a successful artist, but a world-class surfer as well. Sarah has what it takes to make it, and I'm looking forward to working with her on doing just that."
Rogo is currently writing the songs for what will be a proper debut album, working with possible collaborators and auditioning producers. She's paid her dues and is ready to ride the wave into a promising, exciting future. "I just want to learn and have fun with new people in new places. I live to perform and collect stories" she says. "I want to dive right in and fearlessly be myself in this giant shark tank known as the music business" If anyone can surf those dangerous waters, it's Sarah Rogo.
Website  Twitter  Facebook  Instagram  YouTube
---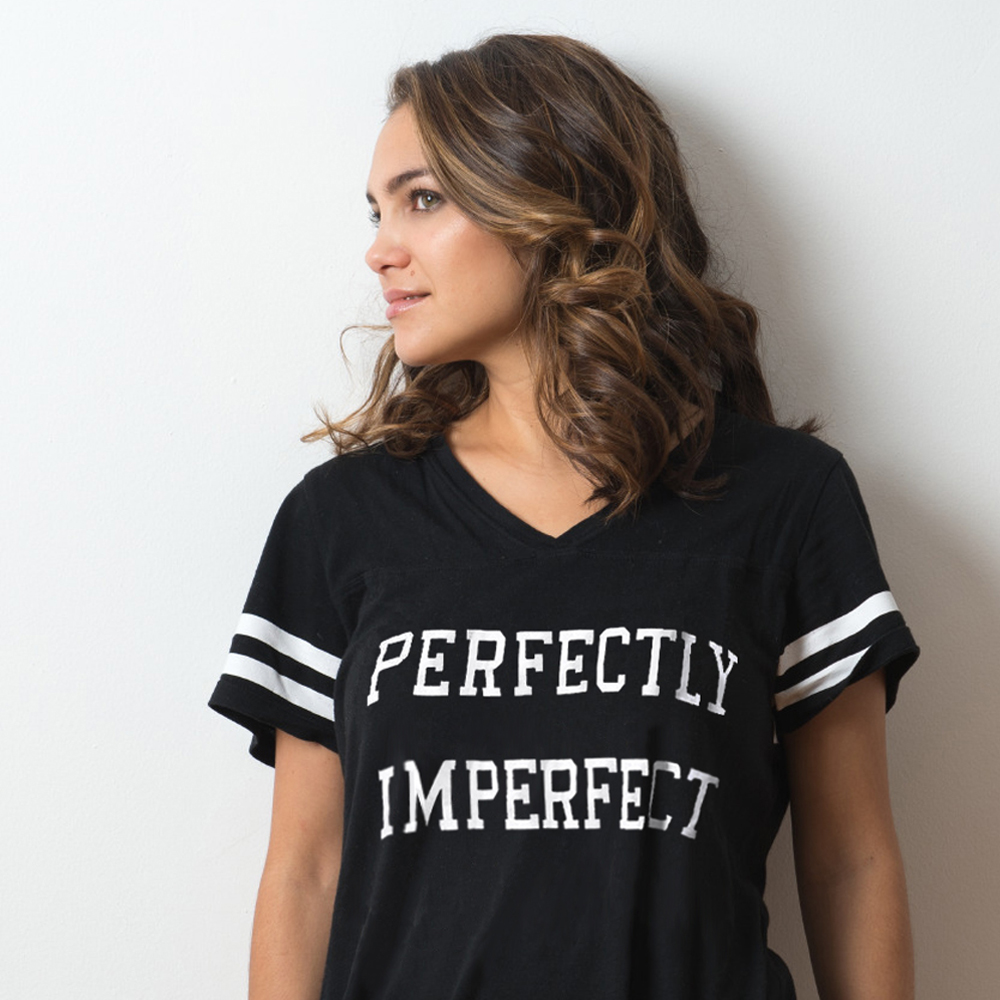 ADA
Singer/Songwriter Ada was born in Moscow and immigrated to the United States at the age of six. Ada was classically trained on the Violin, winning numerous competitions and awards.
Ada was awarded the Presidential Scholarship to Berklee College of Music (a full ride),
It was there that Ada discovered her passion for Songwriting.
Ada recently released her single "Perfectly Imperfect" which is blowing up on Spotify, having had 100,000 Spotify Plays in less than a month.
Website  Twitter  Facebook  Instagram
---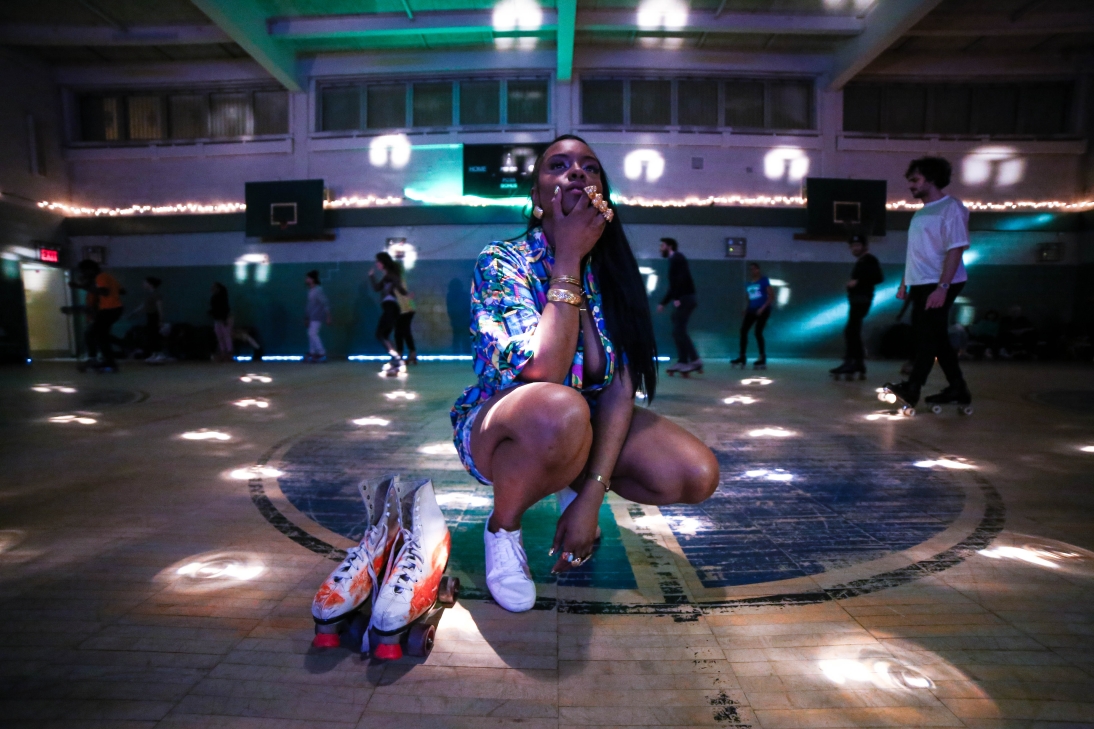 Latasha Alcindor aka L.A.
Latasha Alcindor, also informally addressed as "LA," is an independent artist based out of New York City. Her form-free art travels through a wide range of inspiration found in Experimental, World and Hip Hop music. LA's energetic calls and performance-based sound have opened doors for her to perform at culturally prestigious events like SXSW, A3C, and Manifesto. In the beginning of 2016, she performed as the headlining act for Brooklyn Museum's First Saturdays and had her music featured on Refinery 29's show The Skinny.
Latasha finds resonance in speaking on political, social and cultural experiences in her music, promoting a much needed agenda for those looking to find inner peace, specifically young women of color. With all of her depth, the beauty in LA's creative style exists due to the juxtaposition of both her thought-provoking, influential messages and her blithe, unbound sound that carries in strong vibration. Her journey is continuous, and with a nonrestrictive formula it actively speaks to those that come across her experiences.
Website  Twitter  Facebook  Instagram  SoundCloud
---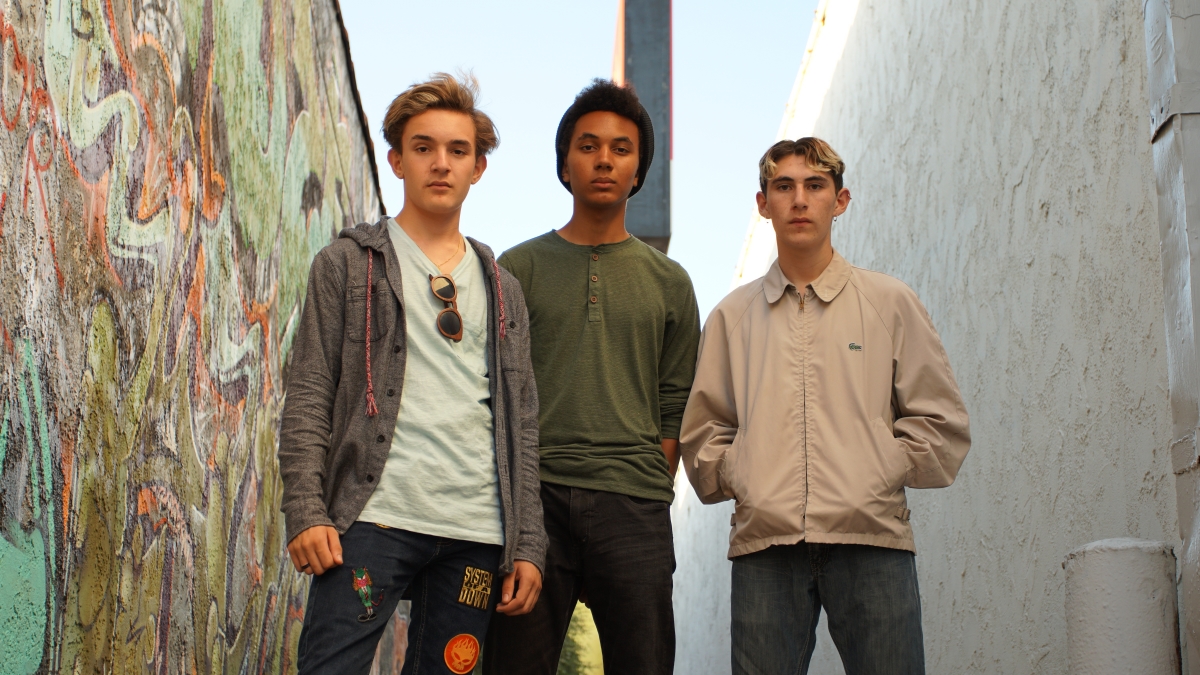 OFF TASK
Off Task is an energetic alt-rock band consisting of Jimmy Winick (guitarist/vocalist), Thelonious Cundieff (bassist/vocalist), and Martin Velasquez (drummer). They just released their newest single "how" which is out everywhere and will soon be a part of their 6-song EP. They are all 17 years old entering in their senior year of high school, and have been playing music together since 4th grade!