We made it back just in time from our overseas shoplifting trip and started the two part celebration of 12 years of Hunnypot Live! Hot Tub Johnnie stole our ears and hearts with a criminally great set of music to start the night. Steven Briggs funny boned us, long time Hunnypot hero John Cate gave a star studded and studly song farewell to LA performance before he books back to Boston, Paper Chains gave us strong bonds of beats, Pom Poms joined us in the hot tub for an interview early and then took the stage to Pom Pummeled us with rock n roll, Serena Foster adopted us all in to her musical dance cult and Grace Blue blew us away with their electronic duo dancing music. No Anniversary is complete without a closing dance party and we did just that.  11/13/2017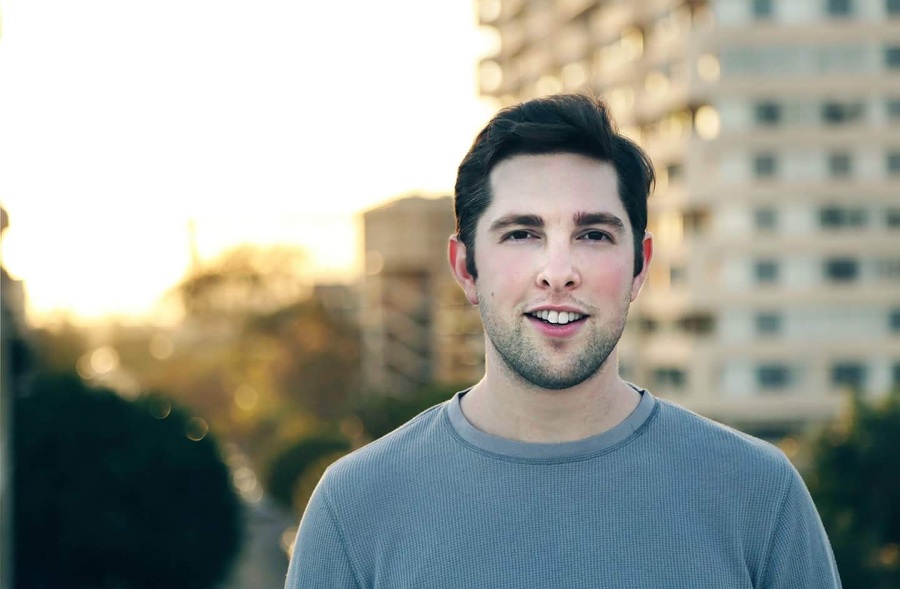 Steven Briggs (Comedian)
Steven Briggs has a unique, high-energy style of music and comedy that keeps his audiences on their toes. His amusing anecdotes are enhanced by his use of beatbox sound effects. Steven's debut album can regularly be heard on Sirius XM Radio. When Steven is not entertaining audiences across the US, he is performing overseas for our troops in Egypt, kuwait, Iraq, Italy and many more.
---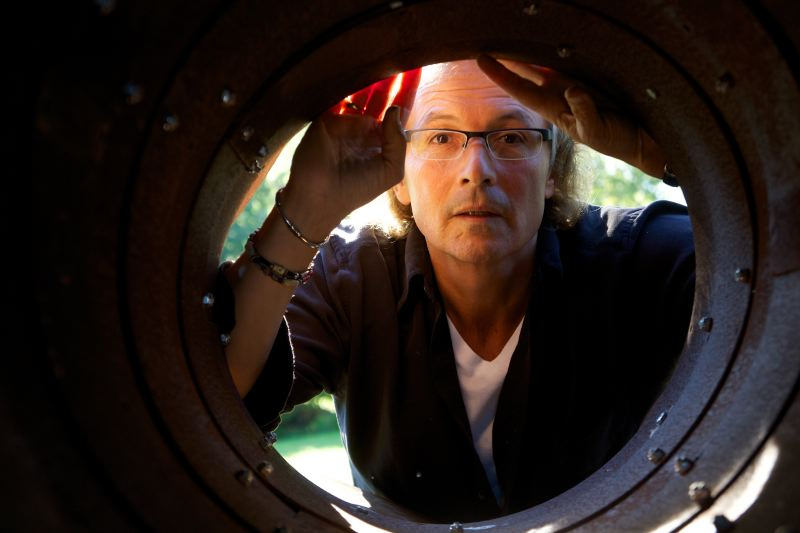 John Cate
John was born in Liverpool, England, to American ex-pats who later settled in the Boston area.
John toured early on as a bass player with the fusion outfit Zamcheck, which featured Mark Zamcheck (Downbeat Magazine's "Up and coming jazz pianist of the year") on keyboards and Michael Levine (Film composer and "Kit Kat" jingle writer) on violin. Zamcheck toured with Gary Burton and Pat Metheny and performed at the Newport Jazz Festival in 1974.
John later embarked on a business career which included work as a founding principal with eMusic where he conceived the industry's first-ever digital rights licensing strategy (WSJ) that was rolled out to labels and artists including Rykodisk, Phish, Elvis Costello and many others. John was also a founding principal of TuneCore, a digital music delivery service for independent artists, now the largest distributor of online music in the world. John also developed the market entry strategy for Audiam, a new digital music publishing company.  John currently works as a full time performing and recording artist with the van Gogh Brothers and Voices of van Gogh featuring Scarlet Rivera (Bob Dylan) and Rock and Roll Hall of Fame member John Durrill, and as a principal with his music publishing and media advisory company, American Music Partners.
John is a prolific songwriter. He has written more than 1,000 songs and recorded 12 albums since returning to music in 1996, two of which have been released by Blue Rose Records in Germany. Producers include Anthony J. Resta (Elton John, Collective Soul, Duran Duran, Shawn Mullins) for "A Whole New Day", "X", "The Wonder Show", "Livin in the Moment", David Minehan (The Replacements) for "Wild Way", "X" and "A Whole New Day", and Rob Fraboni (Rolling Stones, Bob Dylan for "Two Brothers".
John's songs are featured in film, network television and on DVDs, including such projects and programs as "NCIS", "Justified", "American Idol", "Num3ers" and many others.
John created and hosted the highly successful Americana Showcase at the original House of Blues in Cambridge, Massachusetts, which ran for 8 years. John also worked extensively with legendary promoter Billy Block hosting Western Beat Entertainment showcases Boston.
John appears regularly in Los Angeles, his new hometown, with Voices of van Gogh and in Boston with his long-time band, the van Gogh Brothers.
Twitter  Instagram  YouTube  Facebook  Soundcloud
---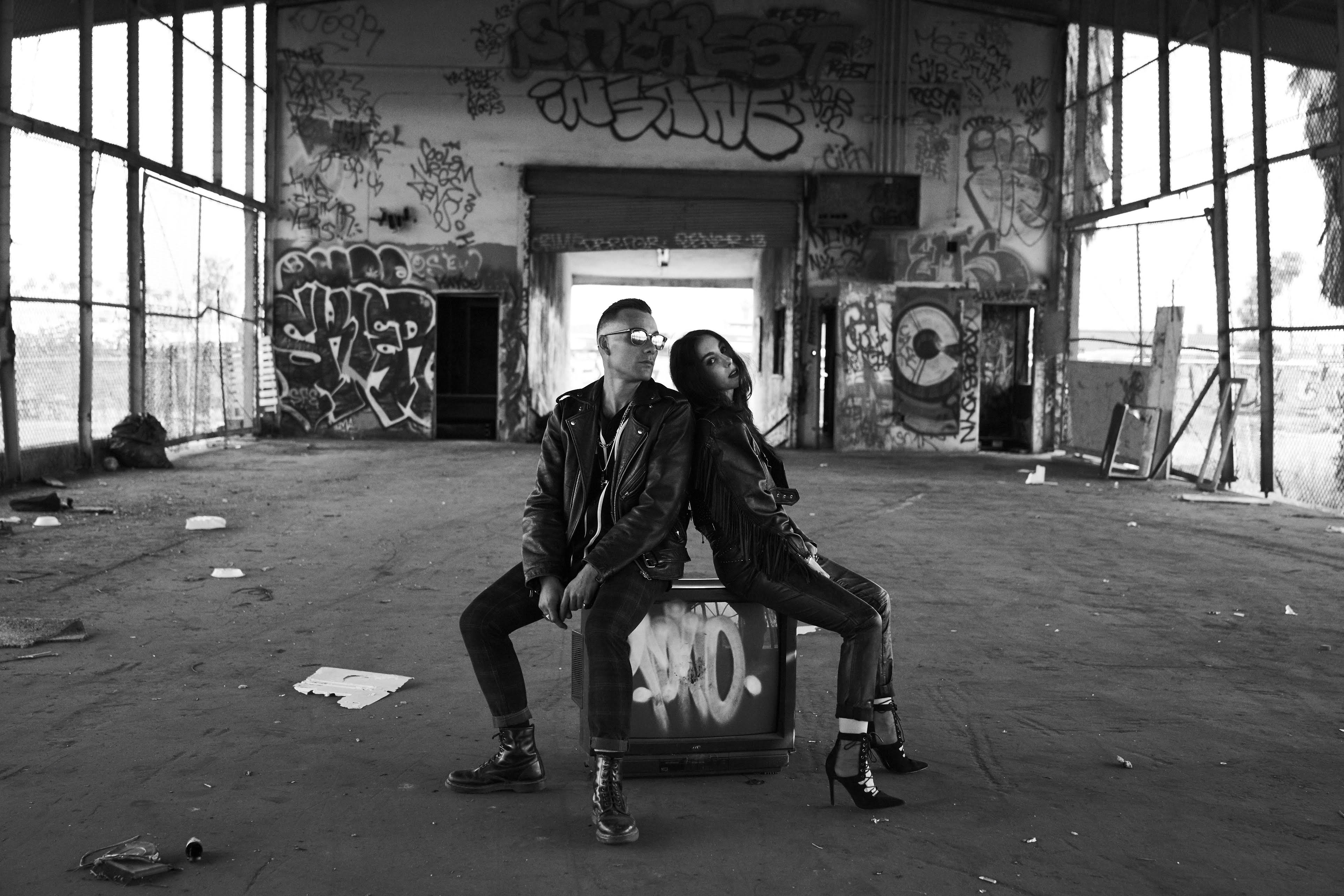 Paper Chains
Paper Chains is an indie pop band from Los Angeles featuring Stereo Diamonds and Jonnyontherocks.
The band was formed when Stereo and Jonny relocated from Brooklyn, New York to Los Angeles in 2014. Mixing Art, Fashion and Rock n' Roll, they draw from their diverse backgrounds into an exciting multimedia experience.
Stereo Diamonds' (known as a stylist/creative director for Conquer Loud) sexy but smart vocals cut through battling guitars and synths over driving dance rock beats. This wall of sound is created live, without pre-recorded tracks giving the band freedom to push musical boundaries at any time.
Jonnyontherocks (known for his band Rocky Business and production of BC Kingdom) writes and produces perfection with this project.
Website  Twitter  Facebook  SoundCloud  Spotify
---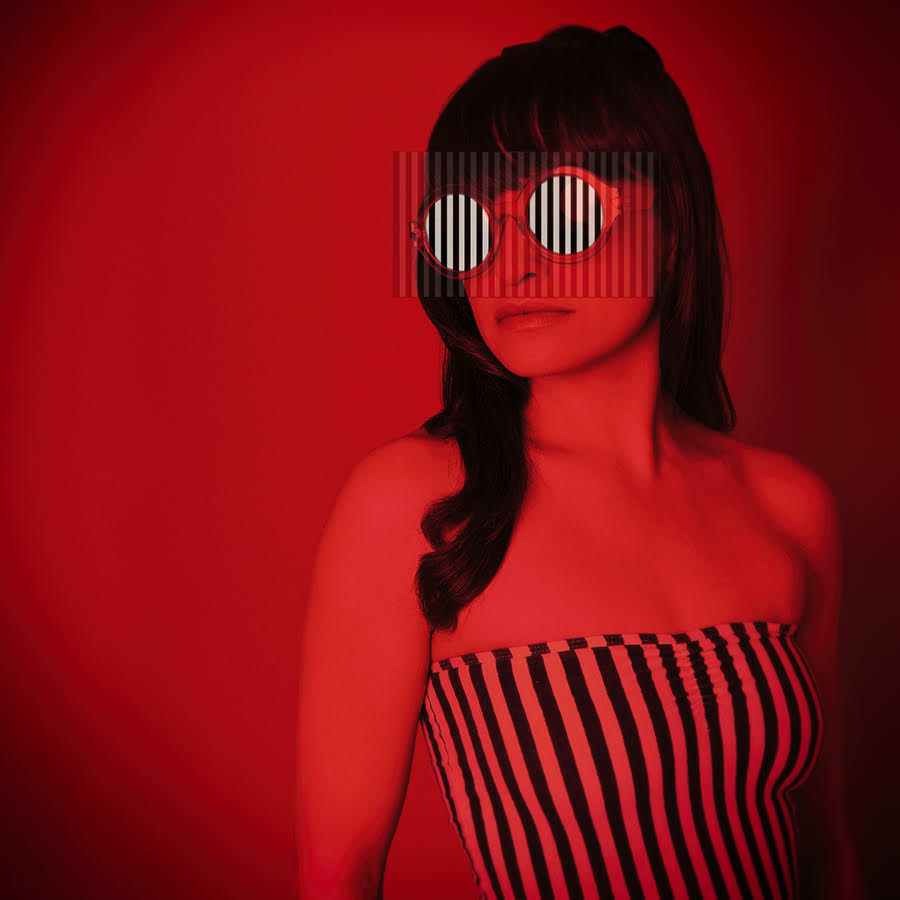 Pom Poms
The world of her music is the important point. Her songs begin and end, as all songs must, but they never truly vanish. They are, in some respect, like the bubbles in that second glass (just arrived) of champagne—rising, rising, and rising just once more until they empty into the air and become, well, the atmosphere we breathe. Yes, Pom Poms make that. It is neither nostalgic nor new. It is not retro or future. It is music outside of linear measurement. Yes, it is timeless. And isn't that the ultimate goal? Take "Betty," for example. "The minute we finished writing 'Betty' we knew something was special about that song," says Marlene Gold of Pom Poms, the "we" referring to her songwriting partner and producer Billy Mohler. "We were so proud of ourselves. We can churn out a lot of songs. We have that wonderful dynamic of just being inspired by each other. But when 'Betty' came around, we were like, 'What are we going to do with this? We've got to do something with this song!"  The entire world of Pom Poms was built, if not in a day, then out from that moment 'Betty" was born. The mercurial task of harnessing a sound so distinctive so soon in the life of a group (let's not call them a band) is rare. So the two of them raced to follow that white rabbit around every turn in the magic maze. All was possible. Things were clicking into place. But we're getting ahead of ourselves.  "A tree fell on my car," recalls Marlene. "I was done. I didn't know what was left. That's when I decided I would create something only if I felt like it. That became my motto. 'I am going to do this only because I want to.' I was going to put myself into everything. Wherever I was going to land, I was going to land. I just needed to survive. I had no choice." 
Website  Twitter  Facebook  Instagram  Spotify
---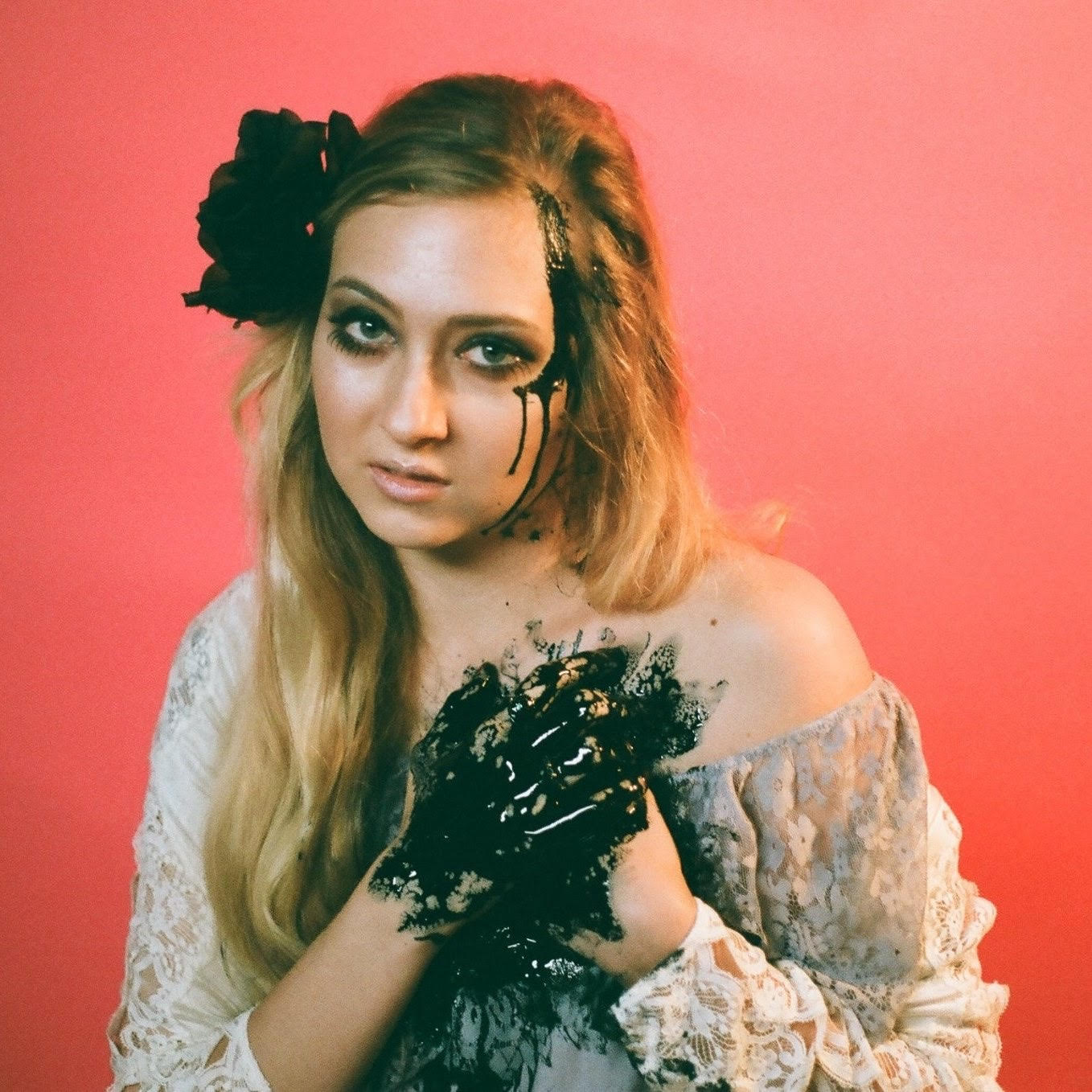 Serena Foster
Serena Foster is a singer/songwriter from Los Angeles. She started singing at age five, began writing music and words on guitar at age nine, and writing music and words on piano at age sixteen. She was born and raised in a musical family.
From 2012 to 2015 she worked with two time Emmy winning composer/producer, Lars Deutsch. Serena released two singles, "More Than Friends" and "Silly Games" in 2015, with Mr. Deutsch, as well as some jaw dropping music videos to go with the songs.
Currently, Serena in the studio finalizing a brand new radio hit album with the very talented producer Raz Klinghoffer, whose work can be heard on television shows such as "American Horror Story," Ink Master" and "The Flash." Serena is also working with J2Producer who has produced and remixed songs for artists such as Beyonce, Shakira, LL Cool J, The Pussy Cat Dolls, and Cassie.
Serena has teamed with Fenton Music Management as her new representation and could not be happier to be represented by Rob Fenton. "In The Night" was the first single from her new sound, released April 7th, and is summer jam you can't get out of your head!
July 29th, she released a heart themed record titled "Hollow" that is garenteed to get you feeling some things in your chest! The music video for the record came out August 2nd, and is stunning piece that touches on a serious topic of domestic violence that Serena is an advocate about.
Website  Twitter  Facebook  SoundCloud  Instagram  YouTube
---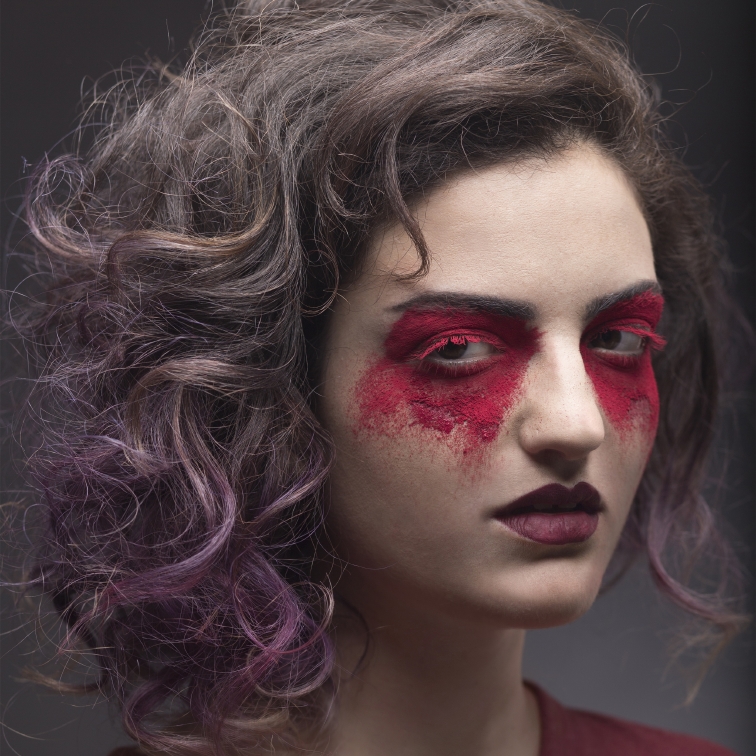 GRACE BLUE
"Grace Blue" is an alternative-pop music duo based in Los Angeles, California.
The music duo, that consists of vocalist Grace Mogz and keyboard player Joseph Arazi, have decided to move to Los Angeles this past May in order to pursue their passion and hunger for music.
Their debut music video for the single "Our Eyes" was released June 4th and had reached over 100,000 YouTube views, followed by their self-titled debut EP, that has been released July 29th.
Their music is a combination of dark emotionally driven vocals, alongside catchy, up-tempo alternative-pop.