Right after the annual holiday gorging of supermarket foods, Hunnypot Live! continued our 12 year anniversary party and dressed the music and entertainment dinner table with new holiday delicacies. Hot Tub Johnnie cut the ribbon for the ceremonies with a musical appetizer of things to come. Jules Shear joined us in the hot tub for tales of his brave utility and then hit the stage to break our hearts with new music and a few choice hits. Maggie Szabo blew in to sing soul music from the great white north, 1 AMVRKA stripped down to pop off melodic raps and Zack Attack and The Neon Windbreakers played some hits from the 90's to help us reminisce with music that helped spawned the Hunnypot Live! life.  11/27/2017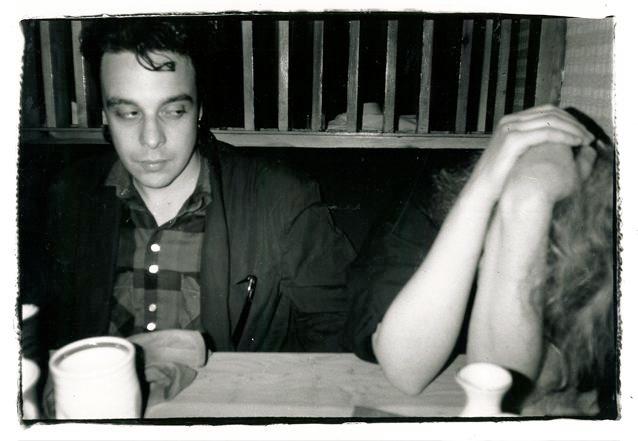 Jules Shear (Interview/DJ Set)
Shear has recorded more than 20 albums to date. He made his first appearance on vinyl with Funky Kings (along with two other songwriters, Jack Tempchin and Richard Stekol). After their second album was rejected by the record label, he formed a new band, the critically acclaimed (but commercially unsuccessful) pop group, Jules and the Polar Bears. This band, with Shear writing and singing all songs, would release two albums (Got No Breeding and f??net?·?ks), merging a tight rock sound with the emerging synth-pop of the early 1980s. Their third album was rejected by their record label but released as Bad For Business in 1996, long after the band had broken up. With Jules and the Polar Bears finished, Shear bounced back with several solo albums. The first, Watch Dog, was produced by Todd Rundgren, and featured such players as Tony Levin on bass and Elliot Easton of The Cars on lead guitar. During the sessions, Shear and Easton struck up a friendship, based on their shared musical tastes, which would lead to various collaborations later on. The album featured the original version of "All Through the Night", which Cyndi Lauper would eventually turn into a top-five hit. The album's opening number, "Whispering Your Name", would reach No. 18 in the UK Singles Chart when Alison Moyet recorded her version of it; Moyet also performed the song on Top of the Pops. Shear then released an EP, Jules, which contained selections from Watch Dog on one side, and two mixes of a club-style dance number, "When Love Surges", on the other side. Shear's next full-length album, The Eternal Return, was a highly polished, synthesizer-heavy effort, produced by Bill Drescher (of Rick Springfield fame). The album opened with "If She Knew What She Wants", which The Bangles would make into a hit. It also featured what would prove to be Shear's only hit single under his own name, "Steady" which he wrote in collaboration with Cyndi Lauper. The single reached No. 48 in the U.S.
Shear would go on to form two more bands, Reckless Sleepers and Raisins in the Sun. He also conceived (and hosted the first 13 episodes of) the MTV series Unplugged.
His songs have been more commercially successful in the hands of other artists, notably Cyndi Lauper, whose recording of "All Through the Night" reached number 5 on the Billboard Hot 100 in 1984, and The Bangles, whose recording of "If She Knew What She Wants" reached number 29 in 1986. In 1988, singer-songwriter Iain Matthews (still using the spelling "Ian" for his first name at the time) recorded an album of Shear's material, Walking A Changing Line: The Songs of Jules Shear, with synthesizer-dominated arrangements. Some of these Jules Shear songs were previously unreleased. Matthews previously recorded Jules Shear songs on other albums.
Shear was the subject of a song by 'Til Tuesday, "J for Jules", after the end of his relationship with that band's singer, Aimee Mann. Shear co-wrote the title track of that album, Everything's Different Now, with Matthew Sweet, and collaborated with Mann on the album's leading single, "(Believed You Were) Lucky", which performed respectably, reaching No. 30 on the Mainstream Rock Tracks and No. 95 on the Billboard Hot 100.
He described his Sayin' Hello to the Folks as a "mix tape" of his favorite songs. "I felt like recording songs that I like a lot that I didn't write," he told Paste's Eliot Wilder in 2004. "I thought it would be good to record songs that didn't have a life but should've had a life. This is my attempt at giving them a life." He and Stewart Lerman, the album's producer, selected 12 songs from an original list of 60. These included covers by Todd Rundgren ("Be Nice to Me"), James Brown ("Ain't That a Groove"), Bob Dylan ("In the Summertime") The Dave Clark Five ("I've Got to Have a Reason") and Brian Wilson ("Guess I'm Dumb").
In January 2013 Jules and his wife, artist/songwriter Pal Shazar, released Shear Shazar. Produced by Julie Last, this is the first time Jules and Pal have made a full album together, though the two had recorded duets on Shear's albums before, such as "Here S/He Comes" on The Eternal Return and "Dreams Dissolve in Tears" on The Great Puzzle. This was followed later in the year by another Shear solo album, Longer to Get to Yesterday. In 2014 Shear Shazar followed up on their debut with the five cut EP Mess You Up.
---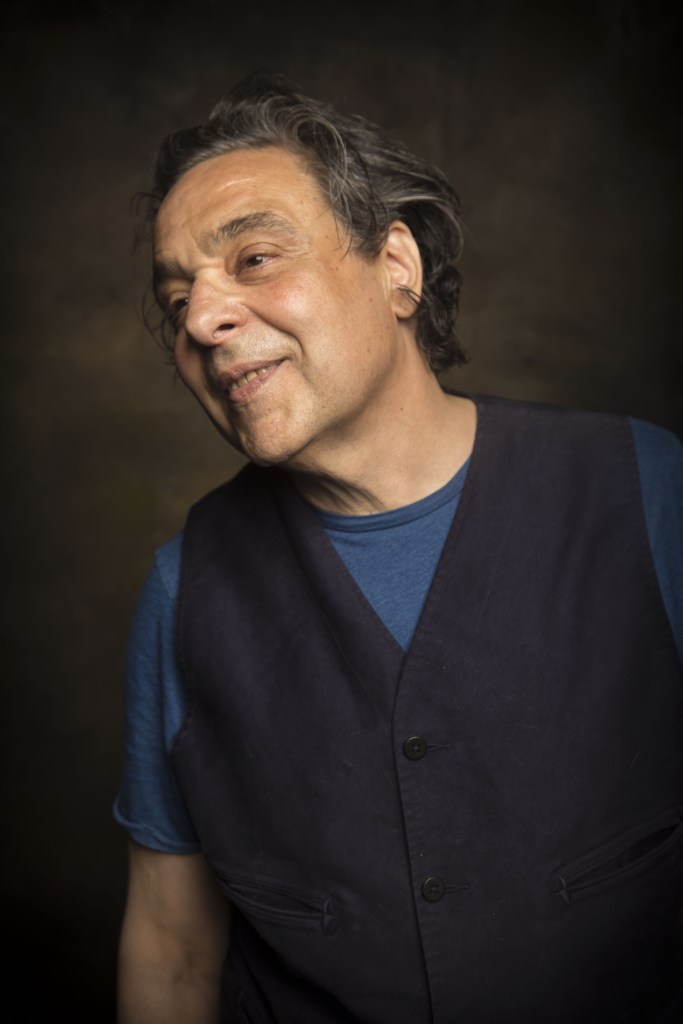 Jules Shear (LIVE)
Jules Shear isn't being cagy when he insists he doesn't know what the songs on his 13th studio album, One More Crooked Dance (Funzalo Records) – and first since 2013's Longer to Get to Yesterday – are about. He really doesn't, at least without being able to consult a lyric sheet, which is nowhere in sight at the moment. With nary a guitar, bass or drum in earshot, Shear didn't have to wander far from his longtime Woodstock, N.Y., home, corralling locals Pepe (piano), touring partner Molly Farley (vocals) and the legendary John Sebastian (harp) at his neighborhood health food store and somehow cajoling them to join him at his friend's nearby home studio.
Indeed, Shear will admit One More Crooked Dance is not a young man's album, but from someone who has lasted over two decades ("I honestly don't know how long we've been together," he says) with wife and creative partner Pal Shazar, and is now examining that relationship in terms of his own mortality. Of course, Shear will only nod and offer, "I just write 'em. And let them speak for themselves. And people will think what they wanna think."
With just piano, vocals and the occasional harmonica interspersed, the 13 personal songs on One More Crooked Dance — its title a sly, Leonard Cohen play on man's favorite sport — evoke the likes of one-time Woodstock resident Dylan (whose former house Jules can see out his window) Randy Newman, Brian Wilson, Elton John and Neil Young. The spare instrumentation, the effortless harmonies and Shear's world-weary vocals give the record a gravitas deserving of his 40-plus years in the music business, starting with the Funky Kings (a precursor to the country-rock singer/songwriter sound), moving on to Jules and the Polar Bears and then an impressive solo career, with hits like Cyndi Lauper's "All Through the Night," The Bangles "If She Knew What She Wants" and his own "Steady," a co-write with Lauper. Not to mention catalog mainstays such as Tommy Conwell and the Young Rumblers' "If We Never Meet Again"), Til Tuesday's "[I Believed You Were] Lucky" and Alison Moyer's Top 20 U.K. hit, "Whispering Your Name." And he was the host (and co-creator) of the influential MTV Unplugged.
It's safe to say, in his long and varied career, Jules Shear has never put out an album without guitar, bass and drums, so this is certainly a first, but when he's asked about his method, he shrugs, "It was something we tried, and it seemed to be working out good," he said about the stark, minimalist approach. "So we just kept going."
The plainspoken approach covers the conundrum of maintaining passion while feeling safe, examining the domestic "Rules of the Game," the things we do to self-medicate ("Painkiller"), "Tangled Up In Blue" love songs ("Be With You" the Elton John gospel plaint of "Looking for Me"), the war of the sexes ("The Hunter and the Hunted") and the closing one-two punch of the exquisite Beach Boys harmonies in "When It's Right" and the harp/piano interwoven through "Wrong Again," the ultimate rejoinder, "You think to me/It's nothing personal/And you're wrong again."
Jules Shear may be coy about lyrics like "The only way you get old is from wishing/Never wishing is a waste of time" ("This Flame") or tease the primal mind-body dualism of "Half- Hearted Head," but don't believe him if he tries to tell you One More Crooked Dance isn't personal. Or that he forgot what the songs mean. Or the dog ate his lyric sheet. Or whatever story he's trying to sell you.
---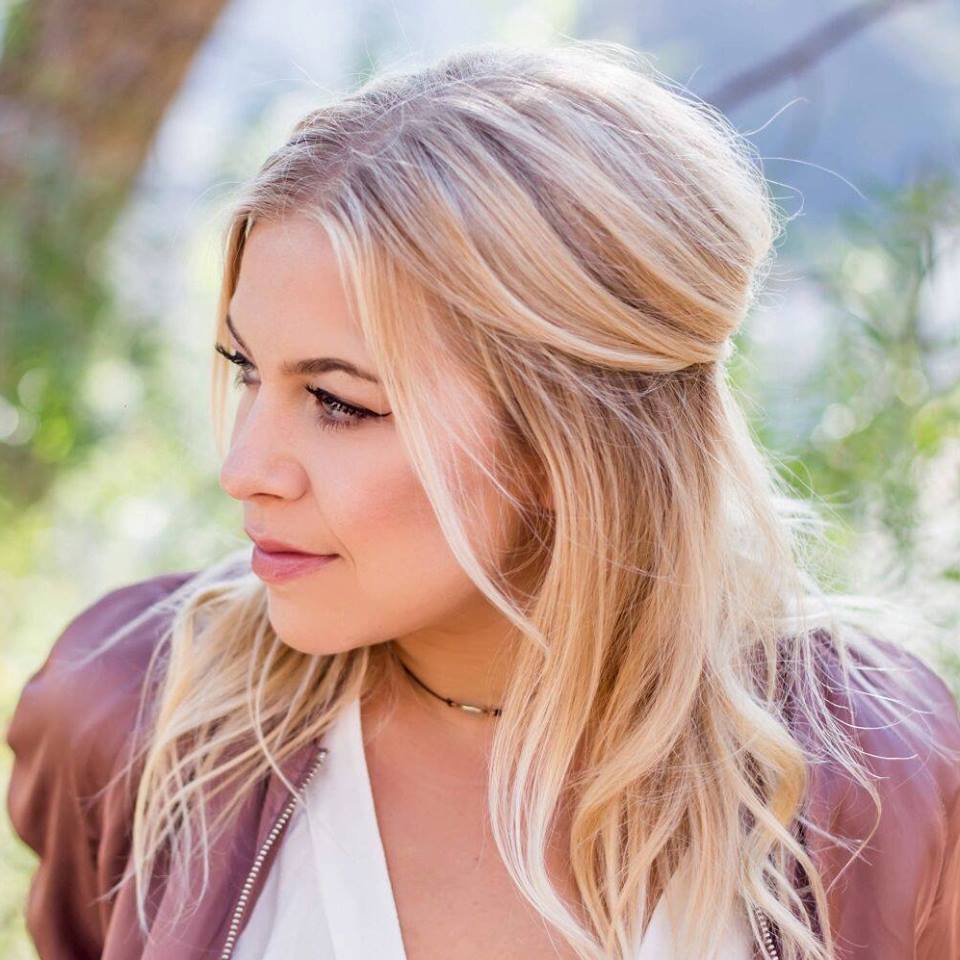 MAGGIE SZABO
Maggie Szabo is a Canadian singer-songwriter who has been winning over audiences worldwide with her stunningly soulful vocals and empowering pop anthems. Hailing from small town Ontario, Szabo is now an accomplished musician living in Los Angeles and is using her music to conquer social injustice.
After quickly becoming one of the most sought after songwriter/vocalists for DJs and notable film and TV placements, Szabo's latest work has focused primarily on her solo project and was written in some of the most beautiful and exotic places on earth, including Greece, Amsterdam, London and Thailand.
'Don't Give Up' is the first single off of Szabo's upcoming EP, entitled Worthy. It's a beautifully authentic and heartfelt song dedicated to transgender youth around the world who live in fear and suffer from rejection and exclusion. 'Don't Give Up' showcases an emotional rawness rarely found in music today, whilst addressing a subject which is imperative within today's society. With soaring layered vocals, Szabo sings an uplifting and encouraging message of hope and acceptance. The single features a driving rhythm section and gospel inspired backing vocals, creating the perfect empowering anthem for those in need. 'Don't Give Up' was written and recorded in Los Angeles along with Stefan Lit (One Direction) and Chaz Mason.
The powerful and poignant narrative of 'Don't Give Up' is reflected in a exquisitely cinematic video, that follows a girl who is struggling with her gender identity and the pressures of conformity in high school. Szabo's ultimate messages to fight for social justice and equality, "people are people, love is love. Society needs to stand up" professes Szabo. "I can't stand by and watch millions of transgender youth live in fear for their safety, outcast from their homes and marginalized by society simply because they are struggling to understand their gender identity. I want to stand with them."
Szabo's successes to date include over 13 million views on YouTube, extensive media coverage from high profile outlets such as Perez Hilton, Yahoo Music!, PopCrush and Huffington Post, as well as being featured on multiple airline playlists and numerous notable film and TV placements. She recently was the featured vocalist on the album for German electronic DJ Schiller, who has so far sold 7 million albums worldwide.
With a quickly growing fan-base and a social media following that tops some of the nation's most established pop artists, Szabo has effectively used the internet to showcase and market her songs to the world and her dedicated fans. 'Don't Give Up' is set for release worldwide September 2017.
Website  Twitter  Facebook  Instagram  Soundcloud  YouTube
---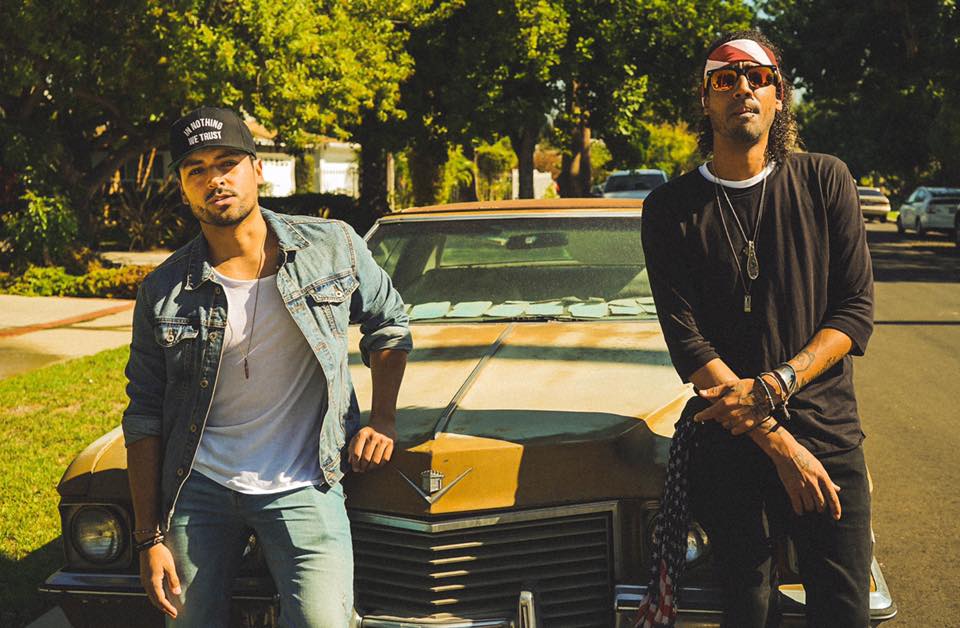 1 AMVRKA
A duo whose music combines the sensibilities of pop, Americana, and hip-hop, while their lyrics celebrate the common struggles of American life, 1 AMVRKA (pronounced "One America") was formed by Jesse Scott and Rudy Maya. Scott is a vocalist and lyricist who scored a hit in 2014 with the track "FML (F My Life)," while Maya is a producer, instrumentalist, and composer who has worked with Rihanna, Anahi, and Rye Rye. The two paired up and began writing material together, taking the name 1 AMVRKA to reflect their desire to make music that would help unite a divided nation by offering something for everyone. In 2016, the duo had landed a record deal with Capitol Records, and in December of that year they dropped their debut single, "Raised in the Wild." A number that reflected the struggles that played a frequent role in Jesse's life, "Raised in the Wild" fared well on streaming services, and a follow-up, "American Muscle," followed in February 2017. ~ Mark Deming
Website  Twitter  Facebook  Instagram  Spotify  YouTube
---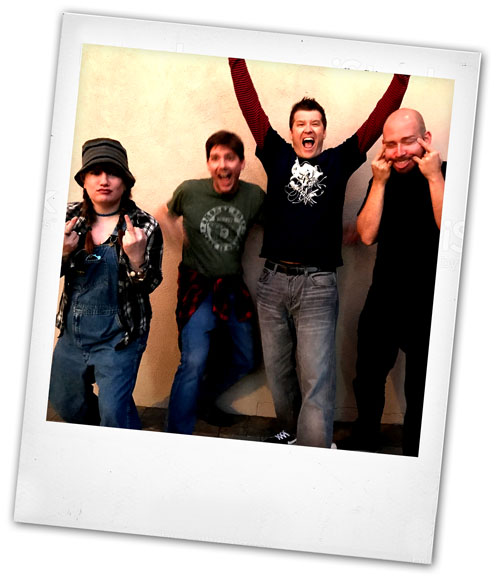 Zack Attack and The Neon Windbreakers
From the depths of suburbia comes ZACK ATTACK AND THE NEON WINDBREAKERS, a fun-loving and high energy band dedicated to playing their favorite 90's rock cover songs! With hits from artists like Nirvana, Green Day, Blink 182, Bush, Weezer, Hole, and The Goo Goo Dolls, ZACK ATTACK AND THE NEON WINDBREAKERS is sure to get the party rocking & singing along!
ZACK ATTACK AND THE NEON WINDBREAKERS are: Greg – guitar/vocals, Mike – guitar/vocals, Amy – bass/vocals, Adam – drums