The Hunnypot Live! Holiday Party was a recitation of our most naughty list. Jonathan Lane put on his best swim trunks and joined us for the first time in the tub to talk about music, life and his impact on in Star Trek fandom. Aloud turned up on a Monday to rock n roll us right, NYIKO delivered emotional energetic poptronic songs, Caroucells spun us in many directions with eclectic, moody rock music, Emerson Star shone brightly and put out pop melodies and Mannequin Medicine were four hard rock wise men seeing their music baby come to life.  12/11/2017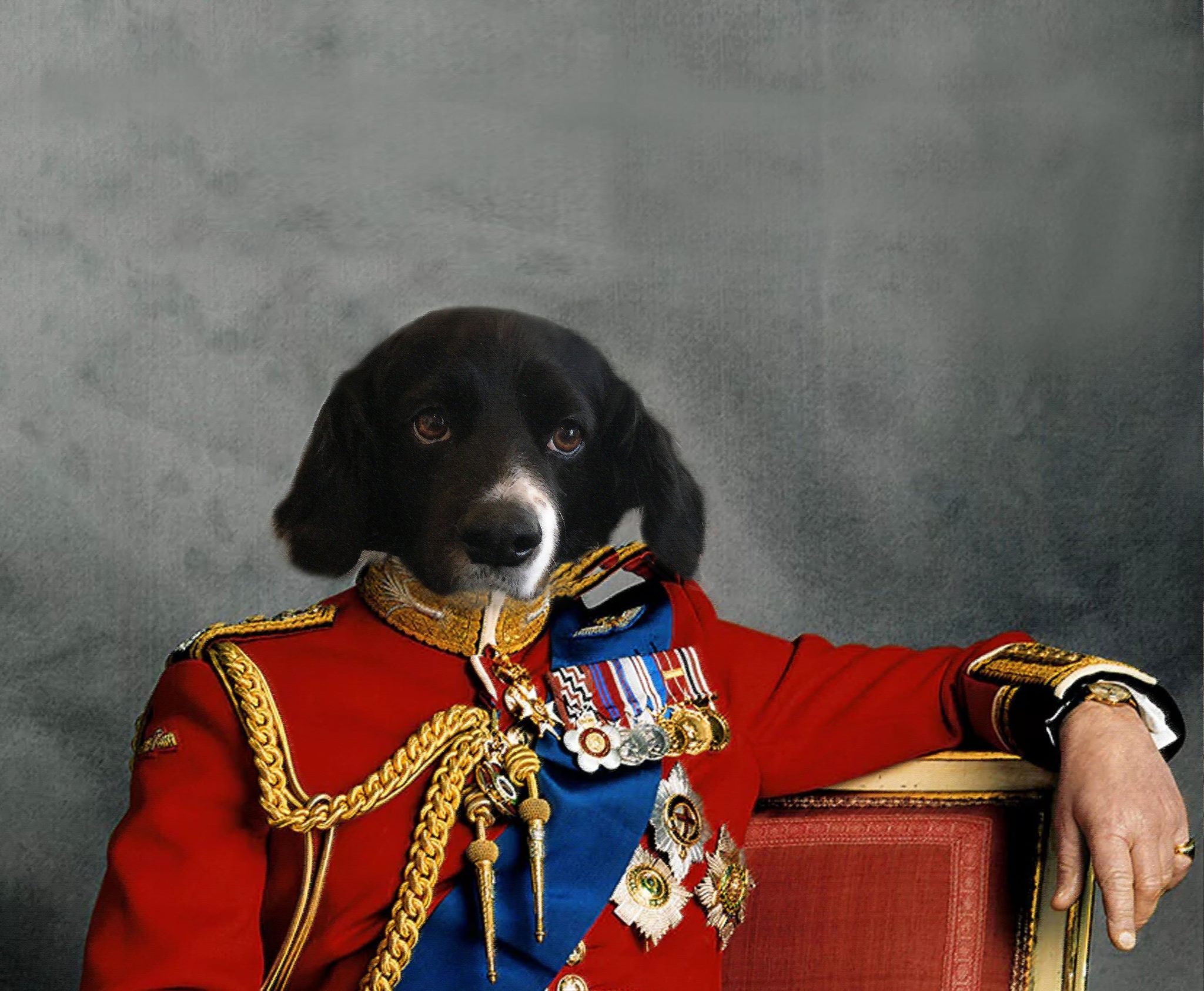 JONATHAN LANE (TAPESTRY MUSIC/5 ALARM MUSIC INTERVIEW/DJ SET)
Jonathan Lane's journey to the music industry started at Fresno State University, where he attended college on a scholarship for drums and percussion. During his time at Fresno State, he changed his major to English and actively pursued becoming a professional writer. Jon's first introduction to the world of synch licensing was by writing about it. He was hired on as a freelance writer for various music companies to write them press releases and do album reviews. His first job out of college was at Warner Bros. Consumer Products where he supported a very busy department and learned a great deal about the world of product licensing and creative product development. Jon spent 5 years working at the studio before deciding that music was beginning to take over his life again, as his band at the time UpRooted began to take off and became a focus. Knowing that music had stolen his heart, he left the corporate world to pursue music licensing full time at Atrium Music, an independent music library, where he was instrumental in growing their TV and film music licensing business and brand awareness.
Years later, and with a firm understanding of the industry, Jon accepted an offer at Audio Network where he was one of the first employees in their Los Angeles office. At Audio Network, Jonathan was responsible for managing the company's Music Supervisor, studio, film, and trailer relationships. Jon was also instrumental in managing their relationship with the Guild of Music Supervisors and helping to develop their local marketing strategy. In 2015, Jon and his partner Caitlin Payne were yearning for a more creative outlet. To help fulfill this need, they created Tapestry Music Services – a full scope Music Supervision company for TV, film and advertising.
To present day, neither Jon or Cait could have expected for Tapestry Music to be as successful as it became. Over the last few years, they've provided Music Supervision services to the advertising and creative content divisions of Herzog & Co., Trailer Park, and Midnight Oil, Ayzenberg North America, and more. You can hear their work in marketing campaigns and home entertainment content for films likeThor: Ragnarok, Thank You For Your Service, Battle of the Sexes, Pitch Perfect 3, Dr. Strange, Pitch Perfect 2, Transformers: The Last Knight, Pirates of the Caribbean: Dead Men Tell No Tales, The Zookeeper's Wife, The Huntsman: Winter's War, My Big Fat Greek Wedding 2, The Danish Girl, Straight Out of Compton, Trainwreck! Today, in addition to Tapestry Music Services, Jonathan Lane is the full time Director of Synch & Licensing at 5 Alarm Music (an Ole company) where he looks after TV and film licensing. He enjoys frequently supporting live music, collecting records, being an unapologetic EMO fan, sipping a fine glass of whiskey, and spending time with his dog Sonny.
Facebook  Twitter  Tapestry Music Facebook  Tapestry Music Twitter
---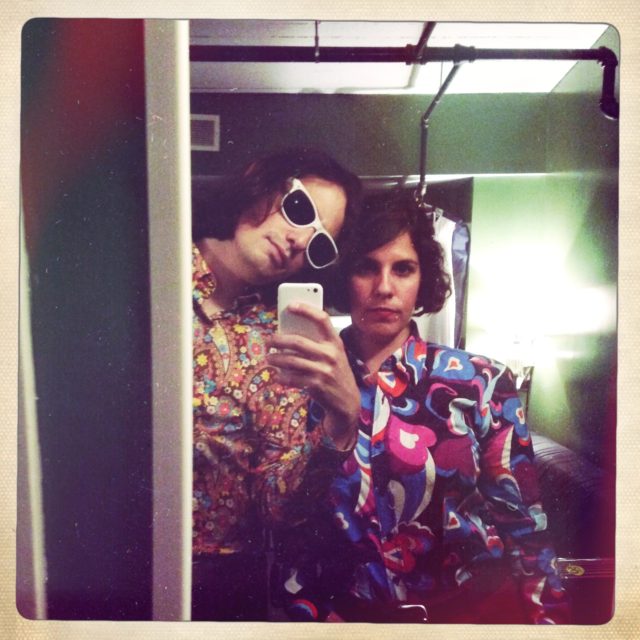 ALOUD
After years of honing their craft, Aloud has traded in New England winters for Los Angeles' endless summers. The band, co-fronted by husband and wife songwriting team Henry Beguiristain (vocals/guitar) and Jen de la Osa (vocals/guitar), took their uninhibited rock n' roll show across the country en route to their new home. Always eager to embrace new ways of connecting with fans, the band partnered up with Acid VR to create a 360° virtual reality tour diary of life on the road to Los Angeles.
Aloud's roots run deep. De la Osa and Beguiristain have written and performed together since they were teenagers growing up in Miami, Florida. Over the years, they have created a catalog of songs wide in range, but always anchored by the 60s soul and rock music they grew up on—with a particular affection for harmonies. The band is backed up by bassist Charles Murphy, drummer Chuck Ferreira, and their horn section The Feelgoods—affectionately named after the Aretha Franklin song.
Aloud has completed recording a follow-up to their critically lauded album It's Got To Be Now with producer Benny Grotto (Magnetic Fields, Ben Folds, Weird Al Yankovic). The upcoming record is being mixed by Guy Massey (Paul McCartney, The Libertines, Manic Street Preachers). They are continuing to experiment with the role of virtual reality in music and touring throughout the year.
Website  Facebook  Twitter  Instagram  Spotify
---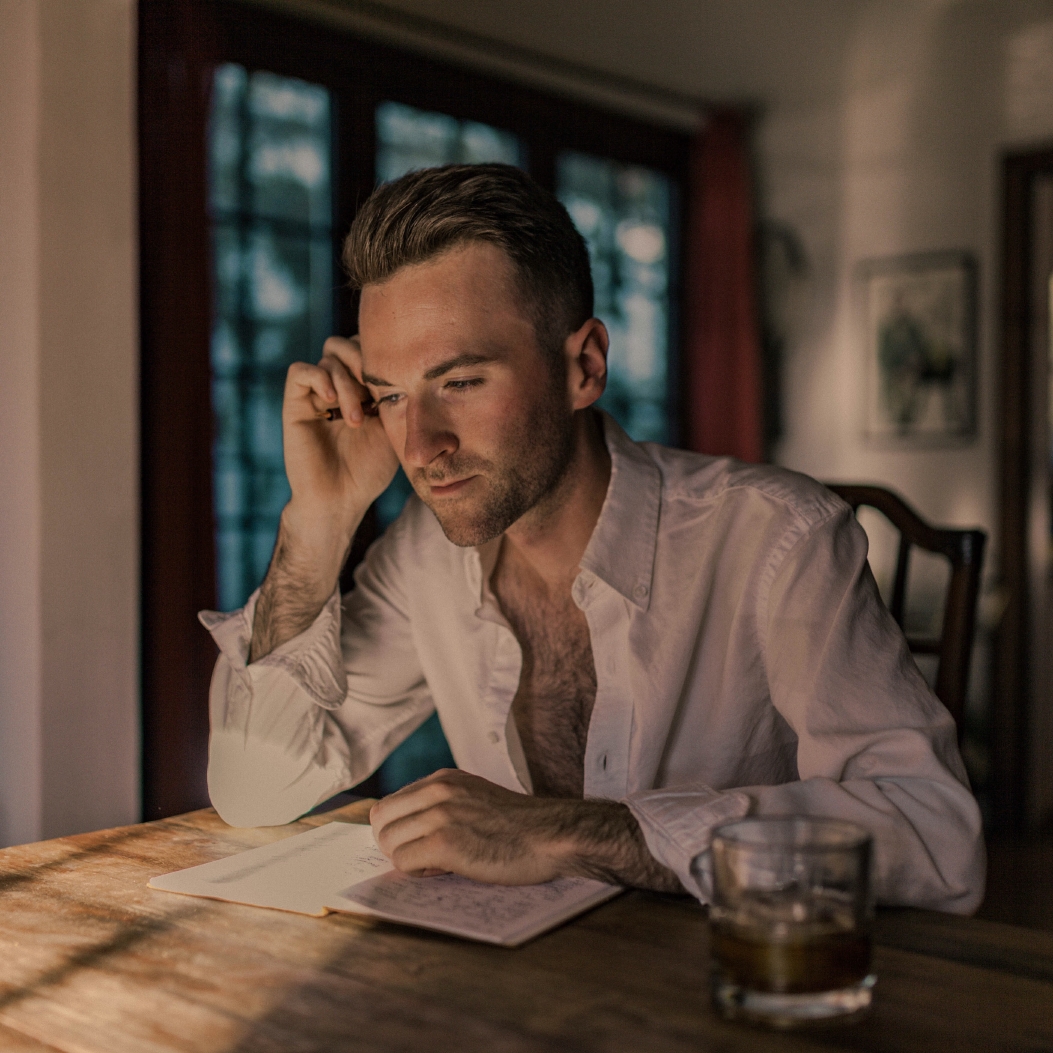 NYIKO
NYIKO ("nee-koh") is an American recording artist, producer, and visual artist.
After being hardened but the sub-zero winters of the Northeastern US, they relocated to the never-ending summer of Los Angeles where they continued exploring their signature brand of synth-pop. Just a few months after arrival, NYIKO was featured in MTV and the AV Club for their viral commercial work with 'Disney Raps' - a Disney-made web series focusing on hip hop tributes to their classic films and shows. NYIKO's recent single, "In The Middle," received accolades across the blogosphere with International House of Sound calling the track "an instant classic… that gets better and better with each replay of the song."
NYIKO has performed alongside acts such as Beach Fossils, Alvvays, Vacationer, Pure Bathing Culture, and more.
Instragram  Facebook  Website  Spotify  Twitter
---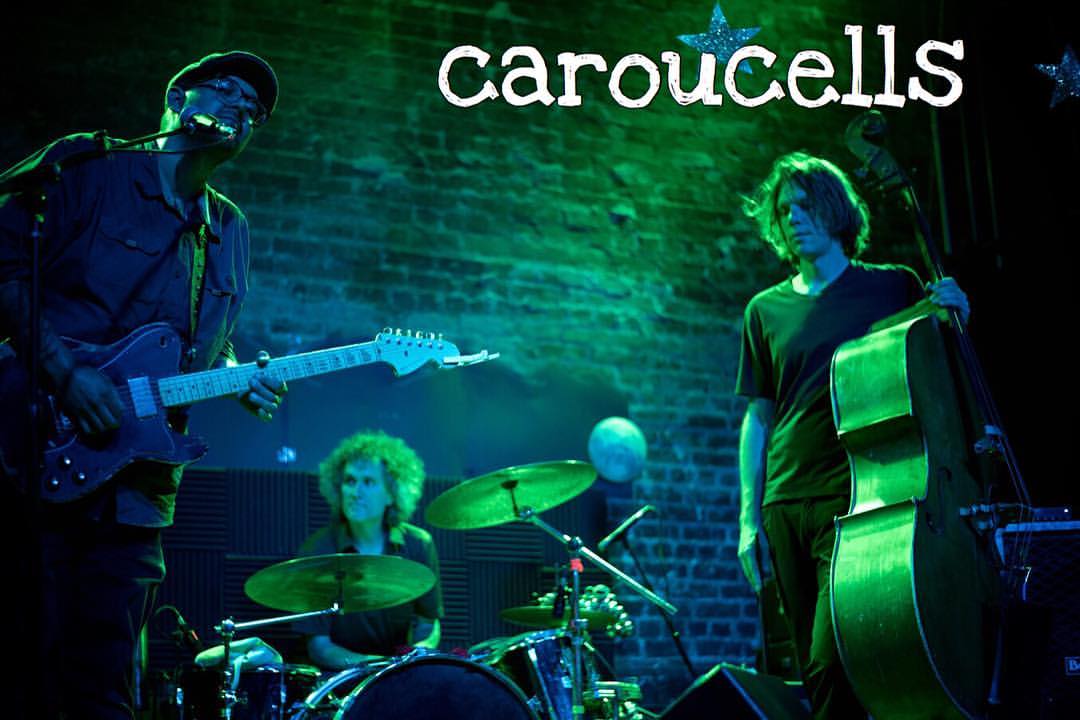 CAROUCELLS
Caroucells is the brainchild of LA session guitarist Rod Castro. After a decade of working with artists from CeeLo Green, Snoop Dogg & Fishbone, working on film scores and shows like X-Factor & America's Got Talent, Rod decided to set much needed time aside to focus on his own music. Caroucells is very much influenced by his tenures with world artists including egyptian pop star Dina El Wedidi. Blending waltzes, with aggressive guitars and ambient soundscapes creates the unique sound of Caroucells. "The story behind the name is that i believe a large majority of us find ourselves in cycles of repetition. Whether it be in relationships, jobs, or any vice, negative or positive. We get sick of the circles we run in, only to break out and run in a different circle until we get sick of that as well. Caroucells - What Was It For? E.P. coming soon!
Tapestry Approved!
---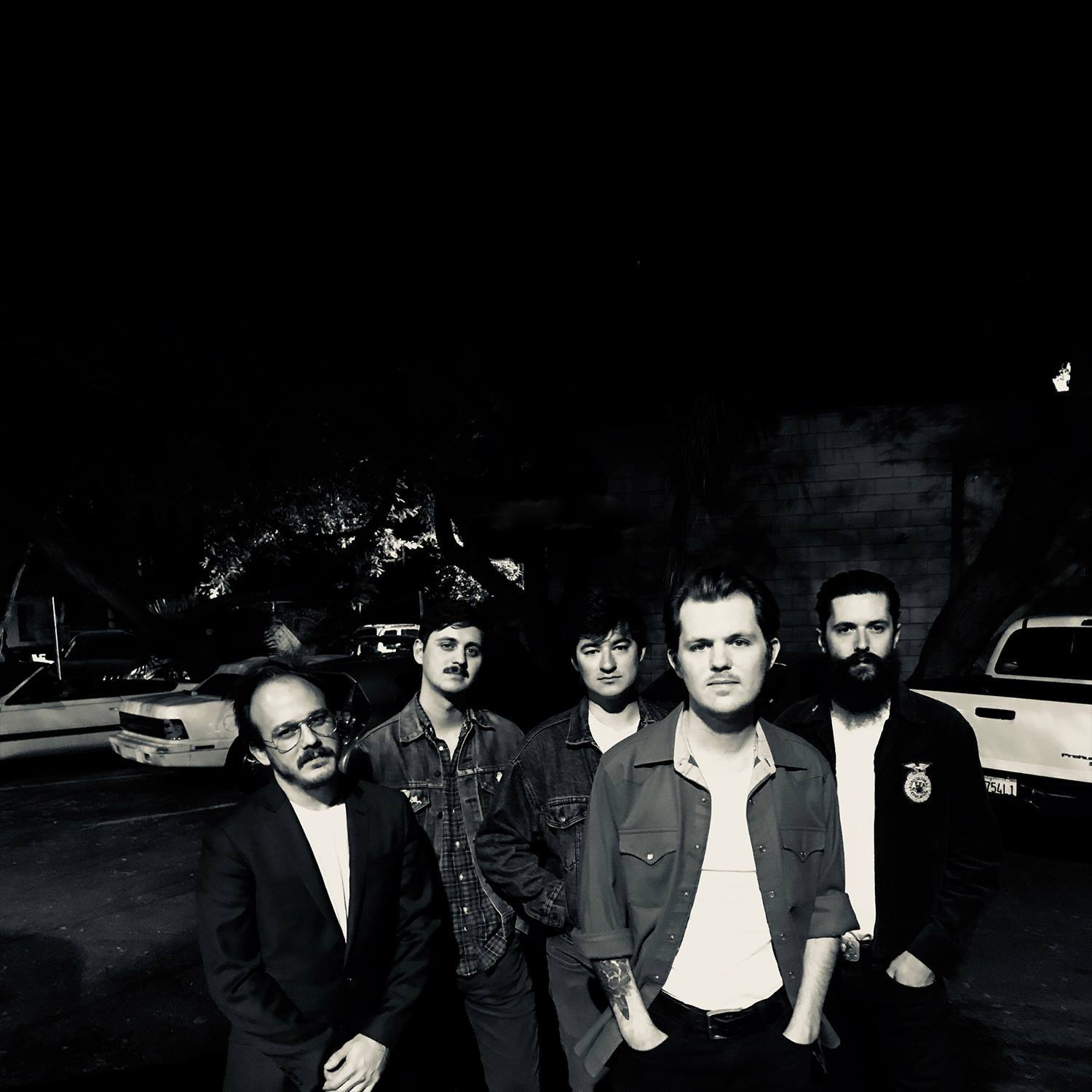 EMERSON STAR
Sometimes all you need is a simple guitar line and a moody melody. Other times you need dissonant three part harmonies over tantric rhythms and heavy lead guitar fuzz. And once in a while you just need a shot of whiskey and some pickle juice.

Well these happen to be a few of Emerson Star's favorite things.

Based in the Highland Park area of Los Angeles, Emerson Star began as a three-piece consisting of brothers Shannon and Taylor Inouye, and their childhood friend, Sean Thomas. Having grown up singing together in various school choirs, it was only natural for the trio to start writing together, with a focus on harmony heavy indie tunes with a pop sensibility.

Craving more of a rhythm element, the band added bass player extraordinaire, Garret Lang into the mix. It was then during a magically intuitive late night jam session with Garret's friend from Oakland, Colin Fahrner, that Emerson Star found their drummer, the perfect spirit animal to lead any peyote soul searching quest into the wilderness and beyond.

The band has made a name for themselves in the Los Angeles music scene, performing regularly at venues such as the Echo, the Satellite and the Bootleg Theater. That has led to the band to doing a deal with Wax Records and entering the studio with producer Wally Gagel (Zella Day, Best Coast, Muse, Lykke Li, etc …) in September 2017.

Look for their new album to be released in the winter of 2018 along with plenty of touring around America and Europe. Tapestry Approved!
---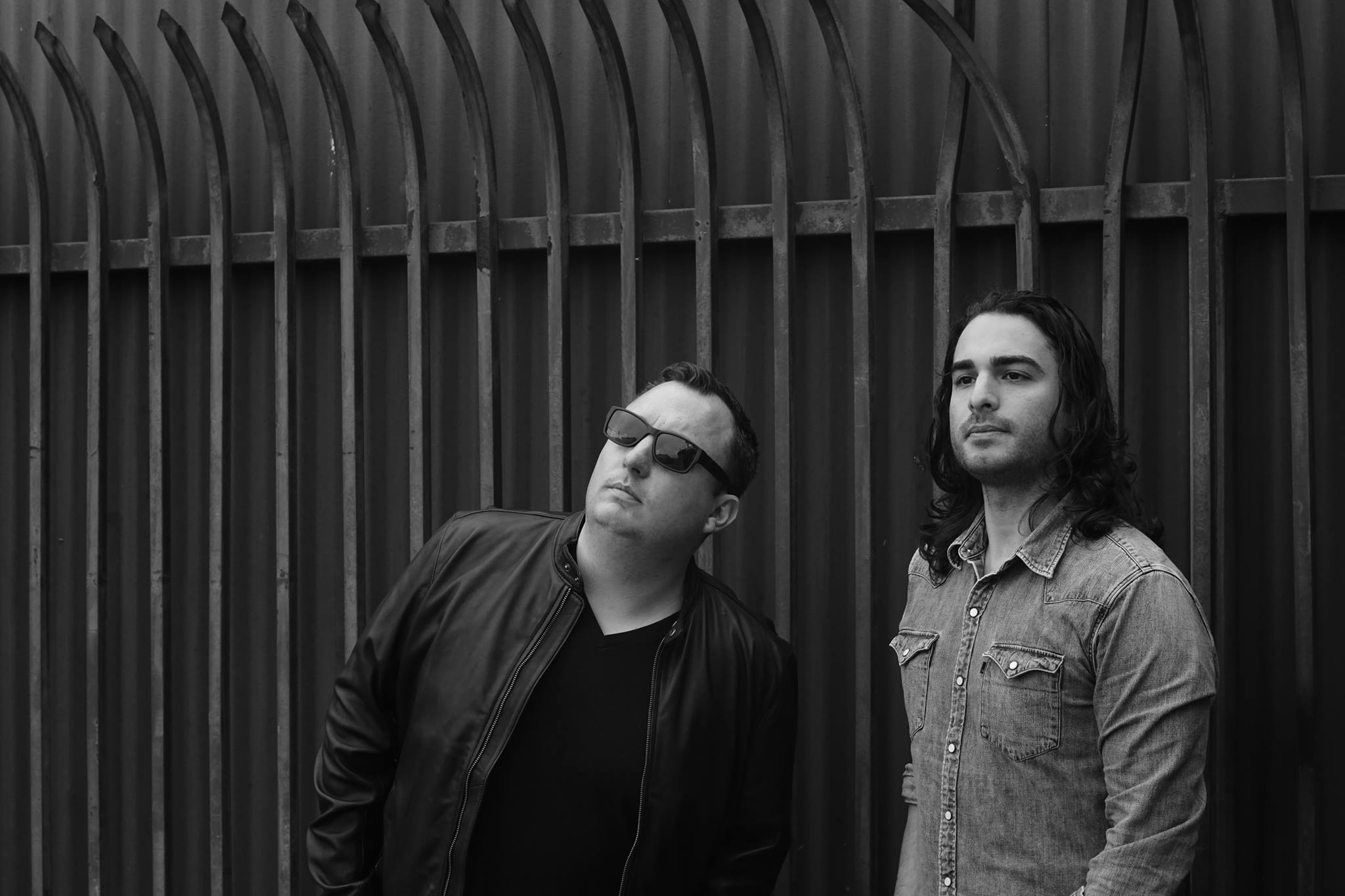 MANNEQUIN MEDICINE
Mannequin Medicine is a Los Angeles based hard rock band formed in 2017. The members consist of industry veterans, Adolfo Delannoy (vocals, guitar), Jeff Galland (drums), Pete Risi (Lead guitars) and Donovan Hernandez (bass). Their music has a unique sound that has been compared to Soundgarden, Alice in Chains, Tool, QOTSA, Clutch and Deftones. The band has recorded their debut EP "Medicated" to be released in December 2017.