Hunnypot Live! is the most Superb Owl. What a night! Hot Tub bathed us with an early DJ set of hits and hearts. Maureen Crowe sat down with us to discuss her illustrious music supervision career and brought a set of music that no one could #resist dancing to. BNTLY, an "oh baby! band" rocked our socks off. Grace Blue came back to drop beats and lift hearts, The YeahTones pummeled us with that real rock n roll life, AMERA TechYES'd us with crazy good electronic rock and Memento once again rapped hard and left us with something to remember. Photos and recap by J. Gray  02/05/2018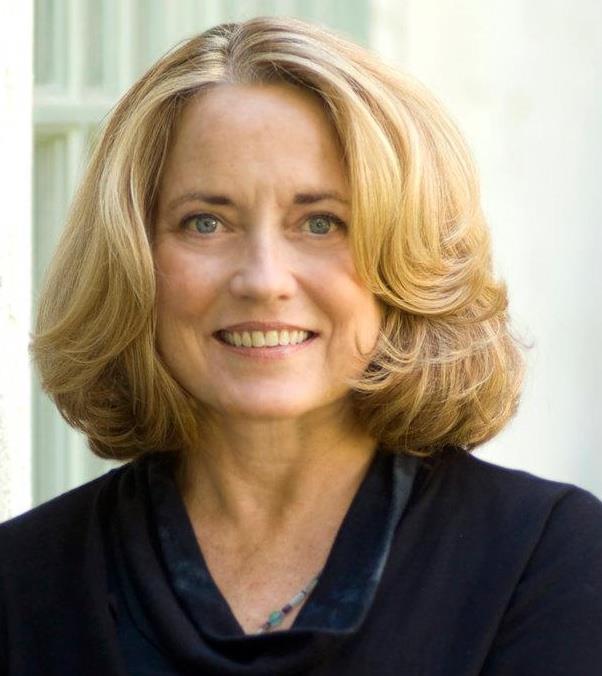 MAUREEN CROWE (MUSIC SUPERVISOR INTERVIEW/DJ SET)
Lauded by Neil Portnow, President of the Recording Academy, as "a force of nature" Maureen Crowe is a powerful voices in music and media. As the first female President of the LA Chapter of the Recording Academy, she spearheaded the effort to secure voting rights and award status for music supervisors. In 2008, Maureen Crowe co-founded the Guild of Music Supervisors (GMS), the first and only organized advocacy for professional music supervisors. In just a few short years the GMS has had an astounding impact securing both Grammy and Emmy Awards status of music supervisors, secured stories in top publications including The New York Times: Arts and Leisure, The Hollywood Reporter , Variety and Billboard and establishing the annual the Annual Guild of Music Supervisor Awards which highlights the incredible impact music and music supervision have in every field of media.

She is known for her exceptional creative work, financial and marketing acumen. Some of the most groundbreaking achievements in the field including the Grammy award winning soundtrack and chart topping single "I Will Always Love You" from The Bodyguard, the platinum selling soundtrack for the cult classic Wayne's World, and the multi-platinum Grammy and Oscar winning film Chicago.
---

BNTLY
BNTLY was formed by the siblings Adam and Julia Feldman and Adam Levy. The band has influences ranging from 70s soul/funk, classic and alternative rock to the current wave of jazz-oriented hip hop. Their newest single/video is "Wolves" which they will preform during their live appearance Monday Feb. 5th 2018 Hunnypot Live at The Mint. It's a high concept adventure and lots of fun.
Spotify  Website  Twitter  Facebook  Instagram
---

GRACE BLUE
Grace Blue is an alternative-pop music duo based in Los Angeles, California.
The music duo, that consists of vocalist Grace Mogz and keyboard player Joseph Arazi, have decided to move to Los Angeles this past May in order to pursue their passion and hunger for music.
Their debut music video for the single "Our Eyes" was released June 4th and had reached over 100,000 YouTube views, followed by their self-titled debut EP, that has been released July 29th.
Their music is a combination of dark emotionally driven vocals, alongside catchy, up-tempo alternative-pop.
Website  Spotify  Facebook  Instagram  YouTube
---

THE YEAHTONES
The YeahTones is the tenacious rock 'n' roll brainchild of bandleader and frontman Jake Pinto. Born of a natural healer and a business schemer (read: Florida man), Pinto's deep-rooted lust for "peaceful" resistance has been long in the making. In 2012, Jake graduated from private university with a degree in music, thousands of dollars in debt and an ample angst for the injustices of the world. Plagued by the typical anger and isolation of a 20 something New Yorker, Jake set aside his pricey jazz education in search of a new more liberating form of expression, enter The YeahTones. On stage The YeahTones explode with punk energy to deliver the straightforward anguish of Jake's unassuming songwriting. The band makes audiences thrash and scream then hands out a goody bag of catchy riffs and melodies to take home for later. They do all of this while wearing matching outfits. The Brooklyn-based band are supporting their debut record, Eviction Notice, the first presentation of their fearless, unpretentious rock 'n' roll.
Website  Twitter  Facebook  Instagram
---

AMERA
Contrary to the popular notion that Electronic Artists just "Press Play", based out of heart of Los Angeles,  AMERA is a true live performance band which takes you a sonic journey with epic soundscapes and ground-shattering drop that engage the audience for both head-banging and dance-floor experiences. 

Already performing hundreds of shows worldwide, Brooke Adams (Vocals), Mikael Oganes (Synths/Keys) and Donovan Butez (Guitar) have formed a trio which is ready to unveil their sound and sonic force with the power of a tidal wave. 

Crafted with organic smash of live performance AMERA is a modern fruit of musical adventure
Vocals/ Brooke Adams   Guitar/Donovan Ananda   Keyboard/Mikael Oganes
Website  Twitter  Facebook  Instagram
---

MEMENTO
Combining the lush richness of a film score, the rhythm section of a rock band, and the introspective storytelling of underground rap, Memento is a hip-hop artist from the San Francisco Bay Area.
He loosely categorizes his music as "hip-hop with an indie rock sensibility" — meaning that he uses live instruments and records his vocals within a few takes to capture raw, genuine emotion. Memento avoids the use of studio trickery in order to achieve authenticity, and always believes that less is more.
He approaches his music with the mindset of a composer: he wants the instruments to say what the words are saying, without the words. In order to do this, he pays great attention to detail while crafting his melodies and rhythms. Once the instrumental can express the emotion on its own, Memento paints a picture through his stories, his emotions, and his observations, all while maintaining a brutal honesty.