The only things guaranteed in life are taxes, death and Hunnypot Live! will entertain you. Thank you for letting us entertain you. Show #389 started of with pure rock entertainment from DJ Hot Tub's set list. We deviated a bit from the normal format and our guest DJ Stephen Perkins joined us in the hot tub to talk about his history, influences and future after we played his amazing curated set of music. Thrift got our butts moving with that dirty disco rock, Blue Midnight returned to shake pillars with hard modern rock, Stepehen Perkins hit the stage with his band Power Trip L.A. to deconstruct familiar songs like you've hardly heard and Voodoo Kills turned up and turned us out with more rock n roll. The night ended with a killer dance party set. We were entertained. 04/16/2018

Recap by DJ Spectrum (Jeff Gray) Photos by J. Gray / J.Born / M. DeShields-McClure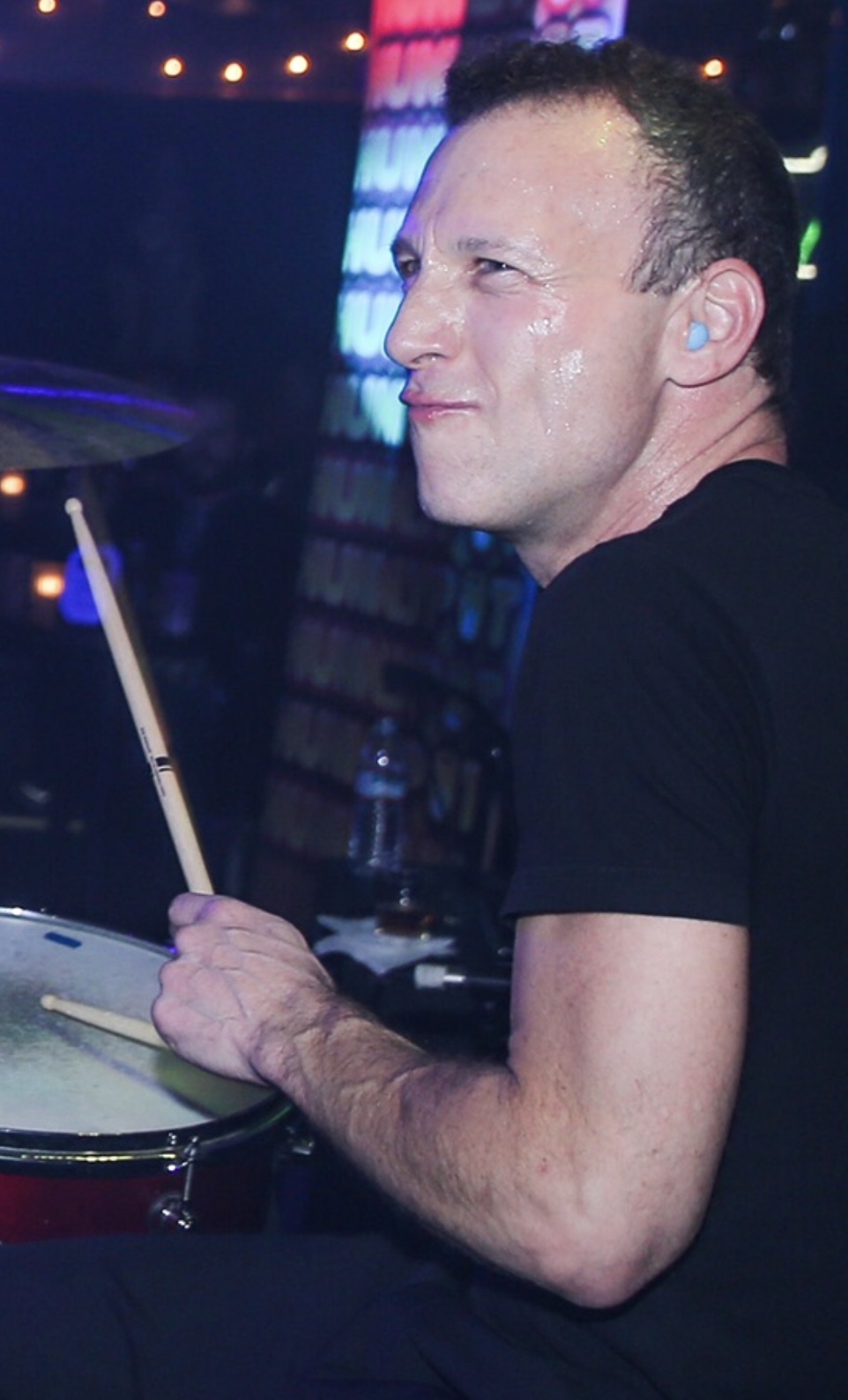 STEPHEN PERKINS (DRUMMER - JANE'S ADDICTION/PORNO FOR PYROS, INTERVIEW/DJ SET)
Iconic Drummer, noise maker and groove machine from Jane's Addiction/Porno for Pyros, Stephen Perkins. Also known for his work with many different musical galaxies, Methods of Mayhem, Infectious Grooves, Nine Inches Nails, No Doubt, Red Hot Chili Peppers, Sheryl Crow, etc.
Stephen Perkins career bio...
*Born in Los Angeles 1967
*Picked up drumsticks at the age of eight
*First public drum performance at my bar mitzvah 1980 in front of family and friends
*First drum set bought at Valley Arts Music Center, Studio City, CA -1980 with my bar mitzvah gift money
*First band Champion played the troubadour-Los Angeles 1983
*Second band Disaster rocks The Whiskey & Roxy -Los Angeles 1984
*Joins a older singer and bass player to start Jane's Addiction -late summer 1985
*1987 Jane's Addiction releases live at the Roxy on Triple X Records
*1988 sign seven record deal with Warner Bros. releasing 'nothing shocking'
*1988-nominated for a Grammy Releasing 'ritual de la habitual'
*1990-nominated for two Grammys, Headlining 1st Lollapalooza tour that summer
*Joined the band Infectious Grooves 1991 -recorded and toured for 2 years
*Started Porno for Pyro's - 1993 released first self titled record on WB - nominated for a Grammy
*Released second Porno for Pyro's record 1995-'good God's urge'
*1995 released 1st Banyan record, instrumental jazz fusion band released on higher octave label
*1997 reunite with Jane's Addiction with Flea on bass
*1997 release second Banyan record
*1999 release third Banyan record 'Anytime At All' on EMI
*1999 join Tommy Lee for Methods Of Mayhem tour and recording for 2 years
*2001 release Jane's Addiction record 'strays' on Capitol
*2003 release new band Panic Channel titled ONE on Capital
*Next 5 years -Touring -sessions - and producing and becoming a poppa!
*2009 -became a father to my wonderful son
*2011 -Release Jane's Addiction 'escape artist' on Capital
*Hellride - punk rock band, performing live for the last 20 years
*2014 new hard rock band Tabitha
*2016 - new band Summer Moon w/bass player from The Strokes
*2018- new lounge jazz funk band Power Trip LA
*Invented the percussion instrument 'Go-Jo' bag sold by L P Percussion 1997
*Star on Hollywood 'walk of fame' Boulevard
*Hands in the Rockwalk Hall of Fame at Guitar Center Los Angeles
*Many Clinics- master classes -drum  competitions-drum off hosting-etc
*Sessions - nine inch nails - no doubt - Red Hot Chili Peppers - Rancid - Rage Against The Machine -Love and Rockets - Peter Murphy - Rob Wasserman - Cheryl Crow - Jewel - Dhani Harrison-many more
*Loves dogs -riding bikes- hanging out outside & enjoying the sunshine
---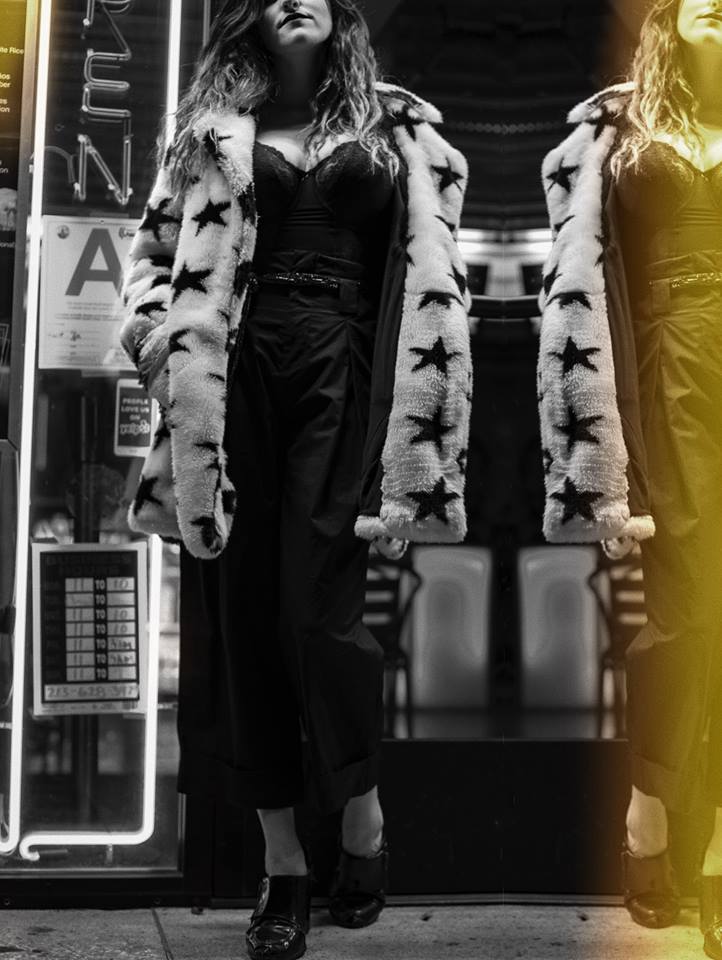 THRIFT
Based out of Southern California, Thrift is characterized by noisy garage rock tones mixed with pulsating rhythms and powerhouse vocals. The band aims to captivate audiences and listeners with their easily distinguishable sound. Anna Carmela (bass and vocals) refers to their style as "dirty disco," or, in other words, garage rock-meets-pop. Thrift seeks to grip audiences and listeners alike with the in-your-face production style, lead vocal intensity, wailing bass and guitar hooks, and fierce live performances.
Website  Twitter  Facebook  Spotify  Instagram
---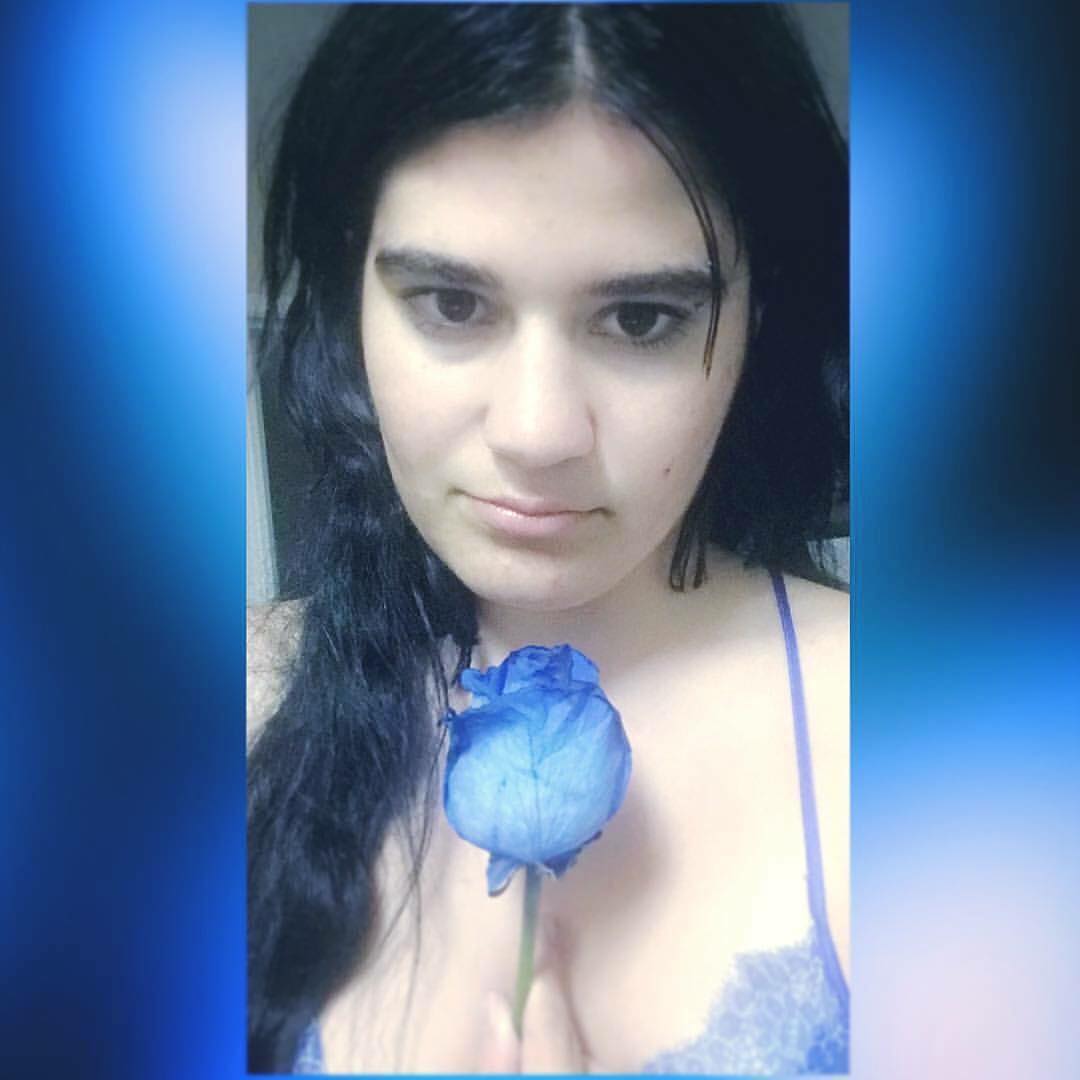 BLUE MIDNIGHT
Blue Midnight (Justine Glaser) is a singer, songwriter, composer, multi-instrumentalist, and fashion designer from Los Angeles, CA. She began performing music at the age of 8. She knew from a young age that she would deviate from the typical path taken by her family of doctors and lawyers in order to purse her passion for the arts. Her powerful music is a blend of alternative rock, symphonic metal, and grunge. Her influences include Nirvana, Bjork, Evanescence, Muse, The Cure, Kate Bush, Linkin Park, Led Zeppelin, Mozart, and Alanis Morissette.
Blue Midnight has the rare gift of synesthesia, the ability to blend sound and colors in her mind, resulting in her vivid musical imagination. She is lead vocalist and also plays piano, guitar, and harp. She plays acoustic shows solo as well as concerts with her full band, which includes noted musicians in the Los Angeles metal scene.
She is in the process of recording her debut album, Eternal Wish, with producer/composer and cousin, Sam Glaser. The album is slated to be released his summer.
---

POWER TRIP (LA)
Power Trip (LA) is a California thing!
The attitude, soul, vibe and legacy of the Golden State, California bands should always play music from the waist down...And of course....Keep your eyes on the road and your hands upon the wheel. POWER TRIP LA is a musical blend with several combined decades of real raw power with a relentless musical presence in the international scene. The musicians in Power Trip LA never shy away when it comes to 'Bringing It on and Tearing It Down' Crossing a musical bridge from 'in the present & aware of our environment' straight into funk jump the sparks reference points meets 60/70ish summer­ of­ love psychedelic space travel, a new make over coating...to another wise timeless repertoire. YES...it's true!
Power Trip LA is:
*Drummer, noisemaker and groove machine from Jane's Addiction/Porno for Pyros' Stephen Perkins. Also known for his work in many different musical galaxies, Methods of Mayhem, Infectious Grooves, Nine Inches Nails, No Doubt, Red Hot Chili Peppers, Sheryl Crow, etc.
*Music royalty heir and top shelf melody maker himself: Alex Alessandroni Jr, known for his musical director/& keyboards role behind such artists as Christina Aguilera, Pink, Babyface, Whitney Houston, Nelly Furtado, Leann Rimes, Faith Evans, Toni Braxton, Natalie Cole, Don Felder, Bobby Brown etc.-
*The guitar master, shredder & strummer too! Rafael Moreira of Stevie Wonder, Sheryl Crow, Christina Aguilera, Pink, Steven Tyler, Cher, Brett Michaels, Alessia Cara, and Paul Stanley's fame, but also a regular fixture on TV shows like The Voice and American Idol.
*One of a kind Producer/bassist Fabrizio Grossi with a long string of successful and award winning collaborations with the Supersonic Blues Machine, Steve Vai, Billy F. Gibbons, Eric Gales, George Clinton & P-Funk, Joe Bonamassa, Leslie West, Warren Haynes, Robben Ford, Steve Lukather, Glenn Hughes, etc.
*Garrett Holbrook on lead vocals. A young name fairly unknown to the public at large, but very much on the radar of producers and session players for his talent and delivery consistency. Garrett fronts a few different ensembles, spanning from Acoustic Blue-­Grass-Country to Prog-Metal, Garrett has been making a serious name for him self and with Power Trip LA he found a great window to entertain and showcase his worth.
Twitter  Facebook  Soundcloud  "Come Together" Video
---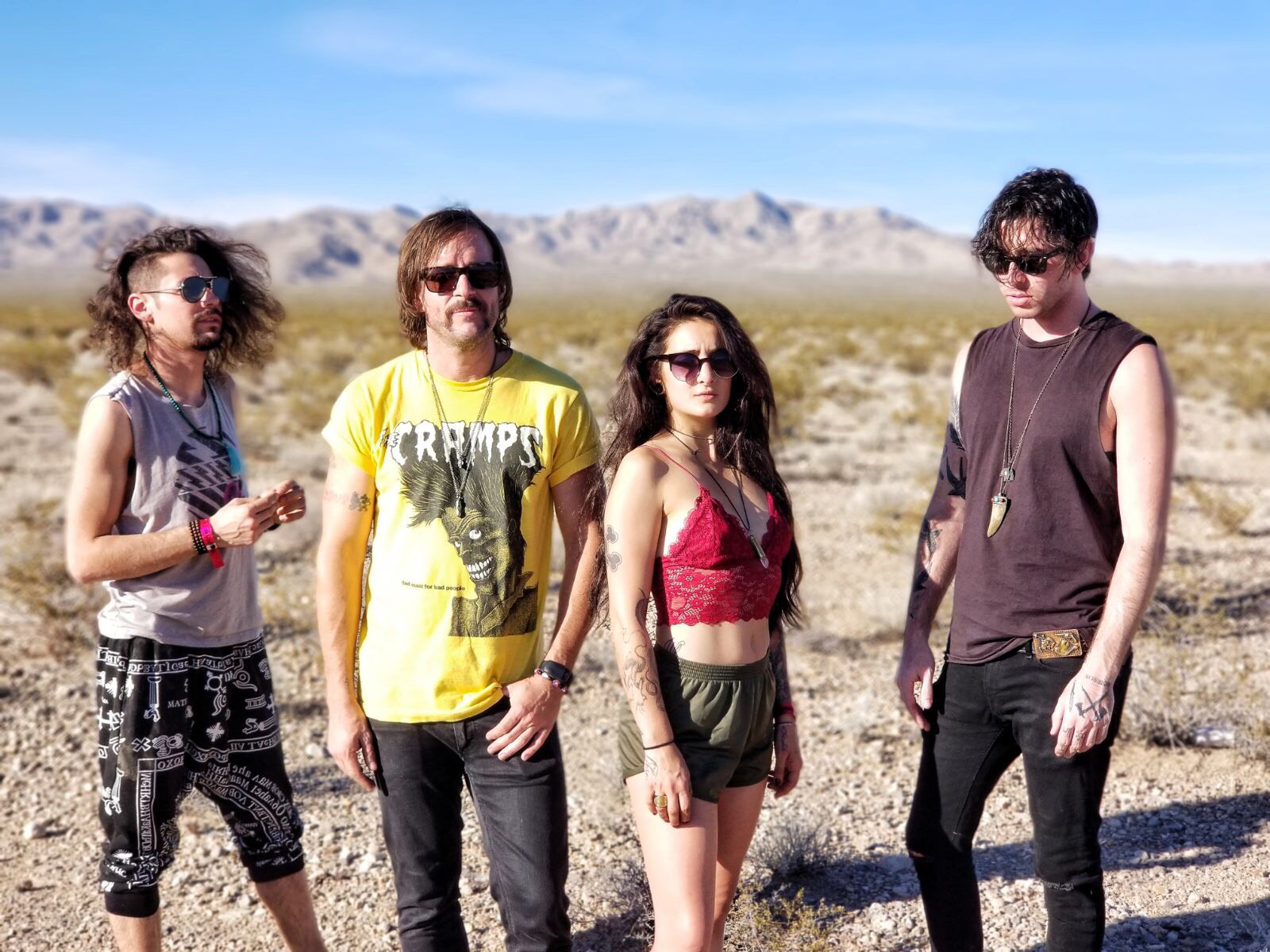 VOODOO KILLS
Voodoo Kills is a 4 piece band based in Los Angeles but comes from France, Australia, Mexico and America. Think Rock n Roll meets 90's grunge with a punk spirit.
Currently crafting music in the studio... 
Nick - Guitar
Mike - Bass
Marco - Drums
Marine - Vocals