I always thought a Hand So Low was just masturbation. Hunnypot Live #392 rode the coat tails of a Star Wars Story opening weekend and we might have done better numbers. . . . Hot Tub Johnnie took off from an intergalactic music space port and hardly smuggled in some song gems with his fist DJ Set. Our celebrity guest Mason Reese brought imperial force of talent and personality in the hot tub to talk about his acting, overall entertainment career, and played a super funk fest DJ set. Pacific Radio set our dials to stun with an over the top rock n roll spectacle, Old_Sport got their jolly's rodgering us with their brand of anthemic music, Dead Poet Society brought life, lyrics, melody and rhythms to their musical performance (and were enthusiastically forced in to an encore), Kevin Michael & The New Jack Twang were in "country" at Hunnypot to entertain us, JackEL created a people magnet that crowded the dance floor for his electronic music extravaganza and Hot Tub finished the night off with more dance party music for America.  05/28/2018
Audio Available Soon Photos by J. Gray, R. Taalbi, Camille Recap by J. Gray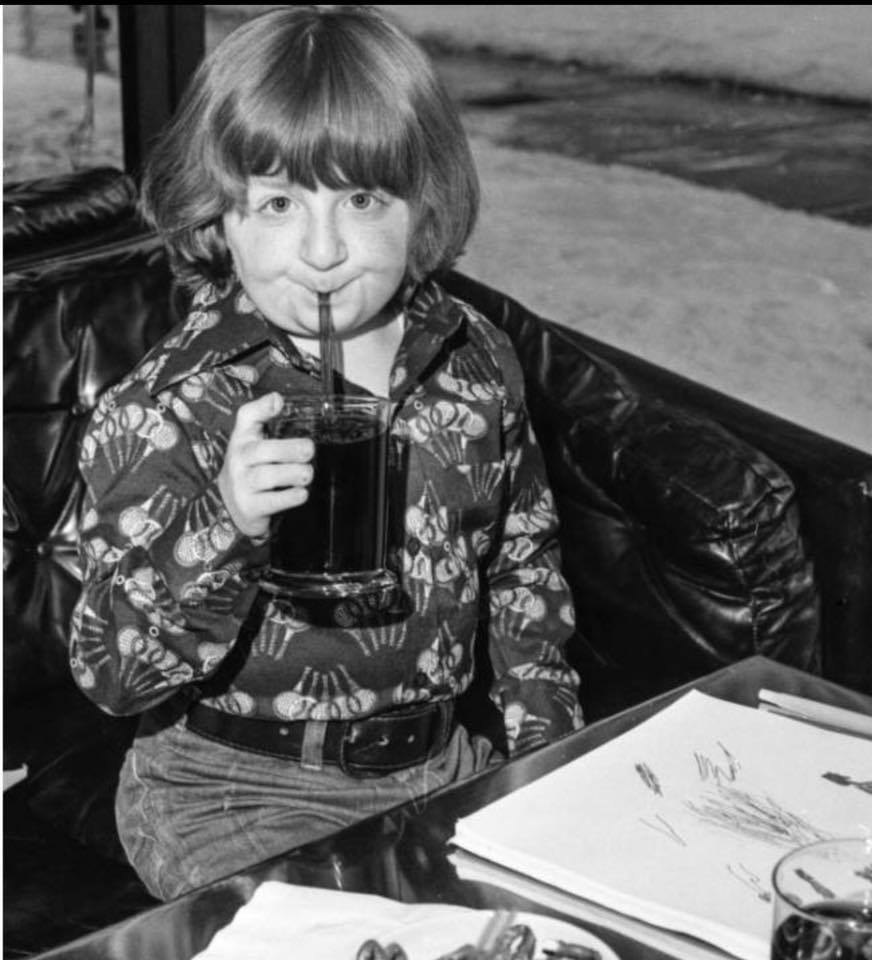 MASON REESE
Mason Reese was a child star of the 1970s. His television commercials and appearances, combined with talent and a unique look, catapulted him to pop icon status.

Between the years of 1969 to 1984, Mason was everywhere you looked. Being a veteran of over 75 commercials, seven of which won Clio awards, including the coveted best male actor Clio. Mason was a guest on countless variety and talk shows, his charm and sense of humor made him a fan favorite on the Mike Douglas Show of which Mason appeared over 25 times and Co hosted three separate weeks. Mike dedicated many pages to Mason in his autobiography, and claimed that Mason received the highest ratings in the history of the show. Mason also graced the covers of every major magazine including the ever popular T.V. Guide. When Mason was 7, he was hired by WNBC, in New York, to be a contributing field reporter and present family oriented pieces for the newscast.

Mason went on to film a sitcom pilot for ABC, called "Mason" in 1977, and was a regular guest on Howard Cossell's variety show. Mason then went on to be a regular contributor to Howard Sterns first television show, and was a frequent radio guest as well.

Over the years Mason has been a "go to" guest for panel discussions and talk shows, when the subject matter was favorite commercial or child stars, including the Today Show, Good Morning America, Jenny Jones, Midday Live, A.M. New York, A.M. Los Angeles, Dick Cavett, People Are Talking, Wonderama, the Regis Philbin Show, and Phil Donahue, and Leeza Gibbons.

In recent years Mason has been featured on VH1, Child Star Confidential on E!, and was a guest presenter on TV Lands first award ceremony.
---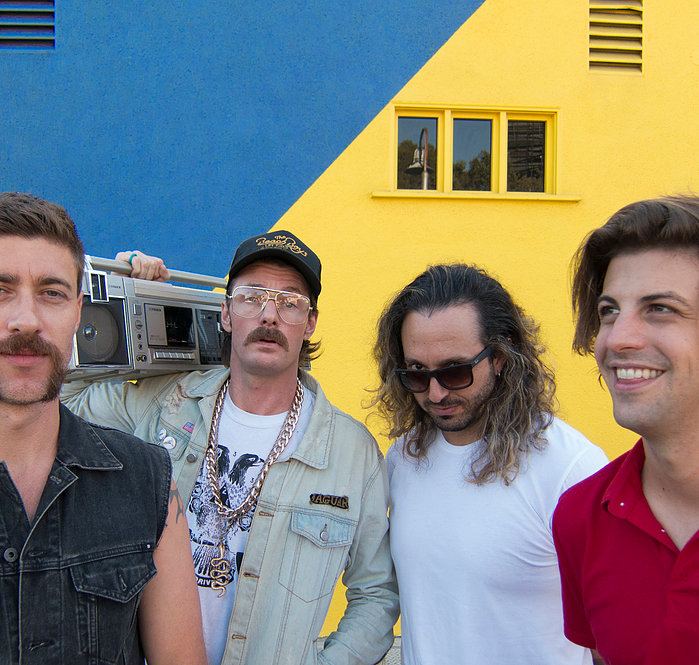 PACIFIC RADIO
"You know those bands that the moment you get to the first chorus of their first song you realize, holy f*ck, they are gonna be HUGE. Introducing, Pacific Radio. With a penchant for big freaking hooks, thundering bass lines and singalong choruses, they remind me of The Killers, Weezer, the Airborne Toxic Event, Eagles of Death Metal and early Foo Fighters all poured into one flaming mojito."
~Keith Creighton (Pop Dose)
Pacific Radio is a sonic collision of energetic garage rock with L.A. heartbreak. It's origins can be traced back to when Joe Robinson (singer/ guitar) and Joe Stiteler (bass) left L.A. punk band The Ringers in search of a more dynamic sound and space. The duo grew to a quartet with the addition of Kyle Biane (Guitar) and Hyke Shirinian (Drums). Stiteler, Biane and Shirinian created the perfect backdrop for Robinson's catchy melodies.
After the release of their debut EP, 2017 saw the band hit the road with their wildly charismatic live show. From their home base in L.A. to Austin to Seattle to Napa's Bottlerock Music Festival, the band began winning over fans from festivals to dive bars. 
Between tour dates, the band retreated to the studio with Grammy nominated engineer and producer, Eric Weaver, putting the finishing touches on their upcoming full length album "Pretty, but Killing Me". They diligently transformed their songs from wild rock show crowd-pleasers into a meticulously crafted record inspired by their heroes.
"Pacific Radio is a band that listeners will fall in love with from their Pop Rock to Punk Rock tempos and upbeat sound. Even with a theme around heartache and love each song has its own sound and style." ~Alexis Coleman (Side Stage Magazine)
"...even though I hadn't heard a single song from this band, their performance had me dancing like a maniac before the first song even finished" ~Kylie Banks (The Music Court)
Website  Facebook  Twitter  Instagram  YouTube  Spotify
---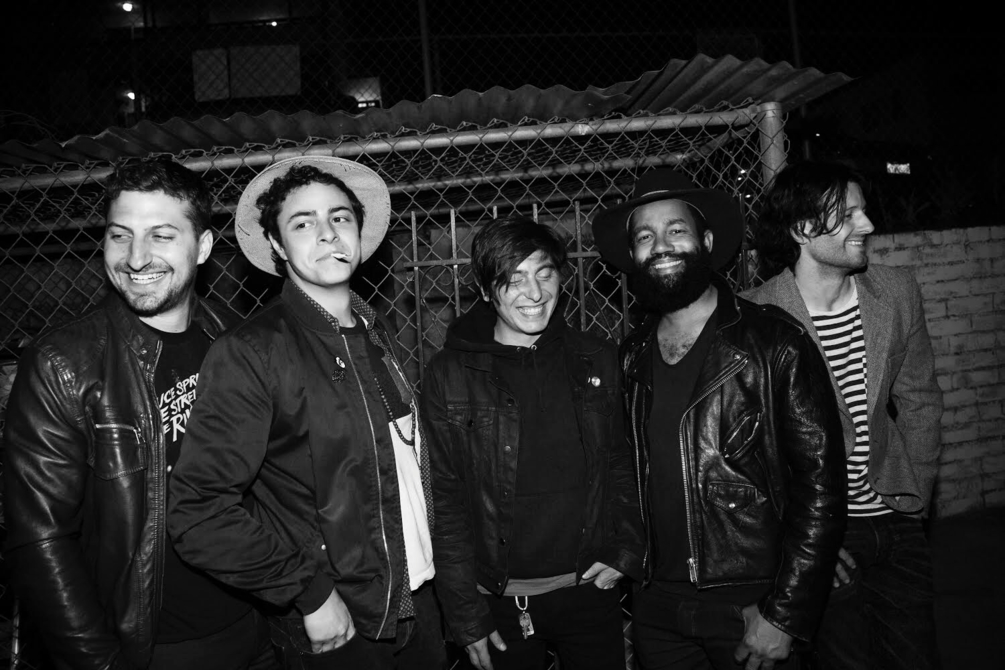 OLD_SPORT
OLD_SPORT is a five piece folk-grunge rock band forged in LA with roots to NYC. Formed to create the soundtrack for the award-winning independent film ELSEWHERE. They have played multiple headlining shows over the past 6 months on both coasts including: The Troubadour, Hotel Cafe, Pianos, and Mercury Lounge. They've just completed a 3 song EP with Steve Kille of Dead Meadow producing. "Burning Cigarettes" is the 1st single. "Ain't So Crazy" is the next.
---

DEAD POET SOCIETY
DEAD POET SOCIETY are an unlikely group of wierdos who like to make noise together; A punk on bass, a U2 lover on guitar, a kid who used to listen to nothing but Bob Dylan on vocals, and an absolute percussion nerd on jazz flute (we know its weird but he'd rather play flute then drums). And our hometowns are as different as our interests, from all over the country serendipity brought us together drinking beer on the same couches in college, in Boston MA. Nothing more then acquaintances at first, a disastrous first tour made us brothers for life. Now we try to just make whatever we want and stay inspired by new things everyday. Books, history, the macabre, art, foreign films, skating and surfing, video games, and shenanigans stoke us out to make music. Stay tuned for a new album in 2018.
Jack "Sheezecake" Underkofler - Vox, Rhythm Guitar
Will "Lone Shock" Goodroad - Drums
Nick "CuckNine" Taylor - Bass Guitar, Backing Vox
Jack "Fork Gnar" Collins - Lead Guitar, Backing Vox
Website  Facebook  Twitter  Instagram  Apple  YouTube  Spotify
---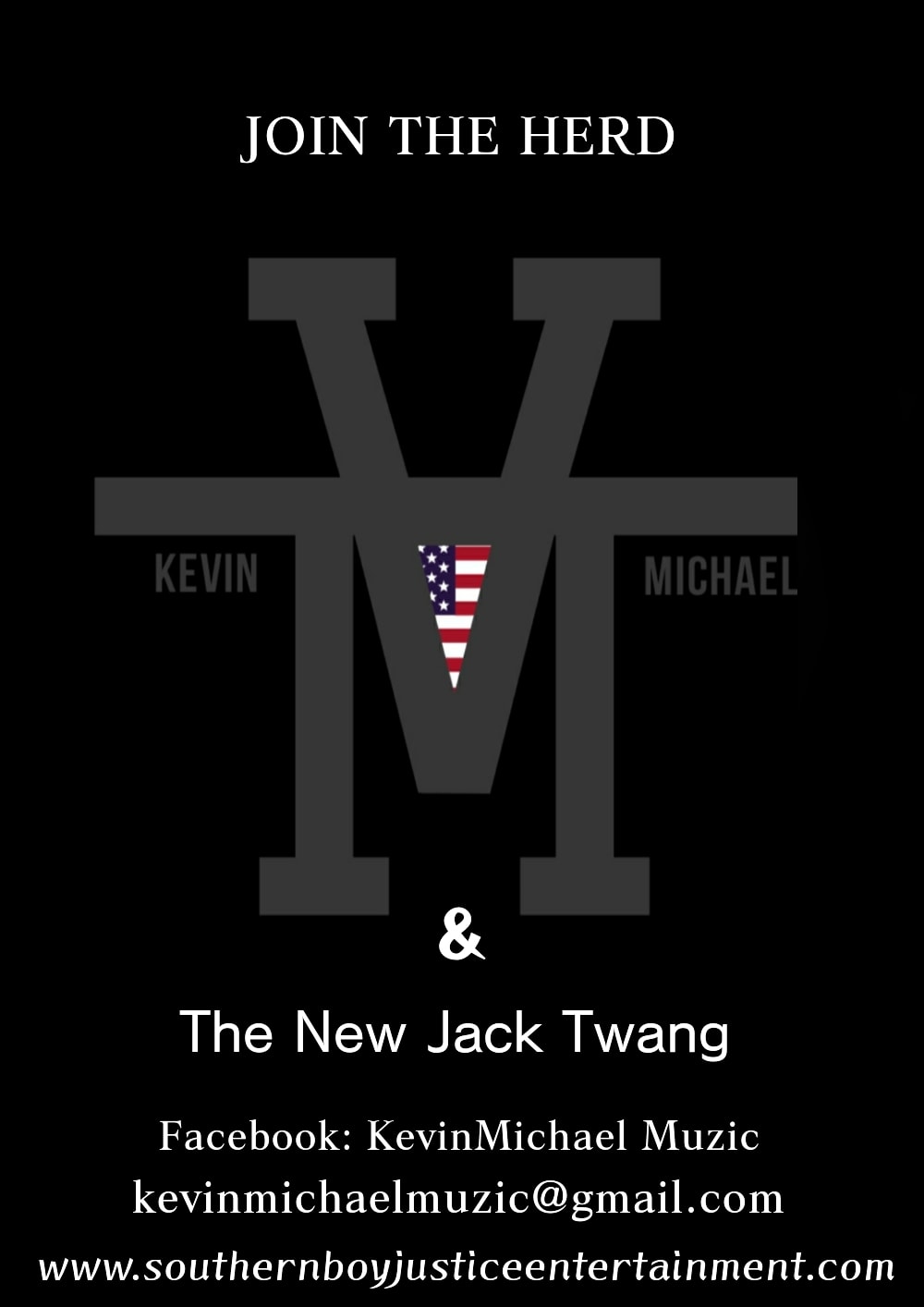 KEVIN MICHAEL & THE NEW JACK TWANG
Kevin Michael, born and raised in the south, New Orleans, Louisiana the youngest of five. A singer songwriter who comes from a musical family.
My father and my mother as well as my sister are all very musical inclined, I guess that's where I got it from.
This is a story about a boy who had a dream. And the ones to thank for it first and foremost, I'd like to thank God for all my many blessings. In giving me the strength and the determination to be able to do what I love.
I'd like to thank my family for all their support. My mother for always believing in me and my beautiful wife for never giving up on me. To my daughter, you make me the proudest father in the world,having you let's me know I've been truly blessed.
---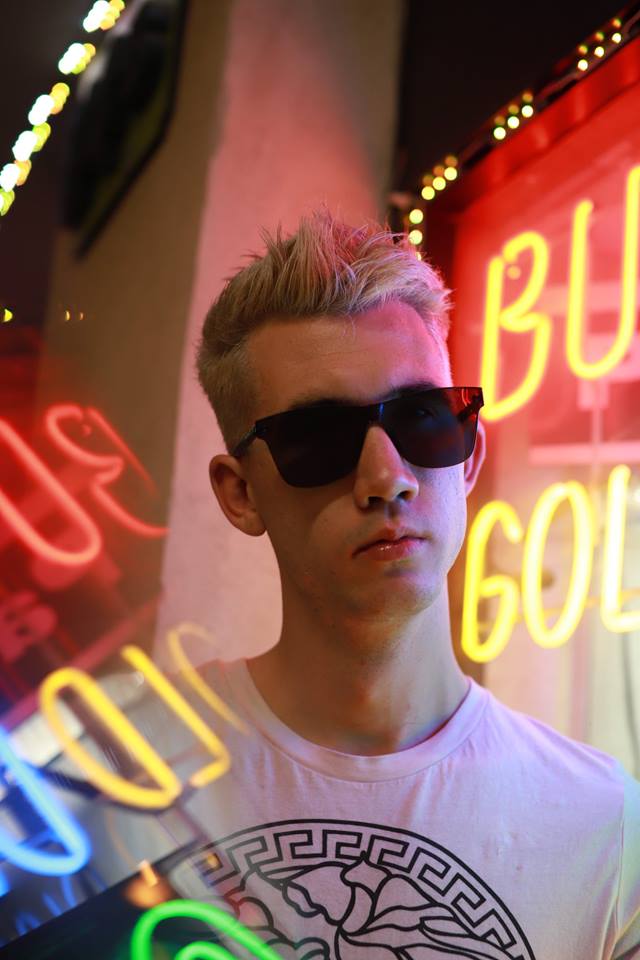 JackEL
"JackEL", has been turning heads with his music since the very young of age of 14. JackEL began his DJ career early, spinning in his home town of Edmonton in Alberta, Canada. He soon began performing in different cities internationally to build his brand, including "The March Madness Festival" in Atlanta GA; "The Knitting Factory" in Boise, ID; "Tao Beach Club" in Busan, South Korea; "The Revolution Lounge", "Dirty Blondes", "Club 21", "Three Kings Hookah Lounge", "Tao Beach" and "Ultra Violet" in Las Vegas, NV; "Eccles Conference Center" in Ogden, UT; "The Epicenter" in San Diego, CA; "Club Red" in Tempe, AZ and "Club Congress" in Tuscon, AZ.

As a Producer, he collaborated with well-known Rapper MIMS at the age of 15 on the track "Too Young To Die", and continues to collaborate with MIMS, who is known for the hit singles "This Is Why I'm Hot" and "Move If You Wanna". As a DJ he performed in Las Vegas at "Dirty Blondes" in Planet Hollywood. At 16 JackEL moved to Vegas to pursue his musical career. He soon met Macklemore and Ryan Lewis, and because of his Producer and DJ skills, was invited to be the opening act for them at the "March Madness Festival" in Atlanta, Georgia. Soon after, JackEL began an another high profile collaboration with Three Six Mafia member DJ Paul and the two artists have been working on the completion of DJ Paul's upcoming EDM album.

JackEL has also performed international gigs, playing for two standing room only crowds at "Tao Beach Club" & "Club Kudeta" in Busan, South Korea. After finishing his Canadian Tour of Edmonton, AB and Vancouver, BC, JackEL began working with DJ Fame, voted 'The Best Nightclub DJ of Las Vegas 2014' by the Las Vegas Review Journal and the resident DJ for Hip Hop artist Dizzy Wright, who JackEL also produces original music for. 2015 JackEL Headlined at Las Vegas Hemp Festival along side "Chanel West Coast, Tommy Chong, Afroman & also Dizzy Wright". Meanwhile traveling back and forth to Jamaica to finish his Smooth Jazz EP titled "Breathe Easy", featuring Grammy Award Recipient Skip Martin. In 2016 JackEL headlined at "The Joint" inside the Hard Rock Hotel in Las Vegas. Also established his Record Label/Artist Collective "FVYDID" who's members continuously  tour internationally.
With so much already accomplished at such a young age, JackEL's future is very bright, and contains much more anticipated high quality art.