If anyone ever asked Hunnypot Live! to denuclearize our shows, we'd tell them to go stuff a Korean cucumber.
Show #393 initiated with a meltdown musical set from Hot Tub Johnnie. Matt Lilley splashed in the heavy musical waters and gave us a primer for everything that happened in his life since hearing Steely Dan. Then he worked his saxophones and performed live with his isoDOPE band Jazz Butchers.
ZaZa Maree radiated a pop music dose of fun, Malik & The Loved Ones worked our molecules to an excited state with conscience rap n' roll music, Nk-Riot brought nearly weaponized sick beats and visuals and Hot Tub closed the night with a dance party set that has a half-life of at least 20,000 years.  06/11/2018
Recap: J. Gray
Photos: J. Gray / R. Taalbi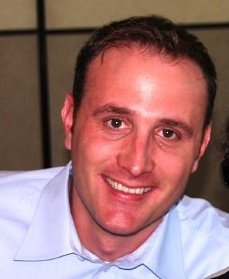 MATT LILLEY (GUEST INTERVIEW/DJ SET)
Matt Lilley created MCL Music Services in 2009 to provide Music Clearance, Licensing, and Supervision services to the Film, Television, and Advertising communities. Previously the Director of Music Clearance in the Feature Film division at Paramount Pictures from 1996 - 2008, Matt was responsible for much of the clearance negotiating and licensing in many of Paramount's most successful films and soundtracks over that span of time.
In late 2008, Matt was named Vice President of Music Clearance and Licensing at Lionsgate Entertainment (in charge of the Film, Television, and Marketing divisions of the company) which he transitioned into maintaining as his first client under the umbrella of MCL Music Services.
Over the past several years MCL Music Services has expanded its services and now works in Music Supervision in the independent film and documentary world and Catalogue Administration.
An avid fan of jazz music, Matt is a lifelong saxophone player, performing with The Jazz Butchers and his jazz quartet in the greater Los Angeles area.
Matt holds a Master of Business Administration degree from the University of Phoenix (2003) and a Bachelor of Arts Degree in Music Industry Studies from California State University, Northridge (1997).
Website  Facebook (MCL)  Facebook (Matt)
---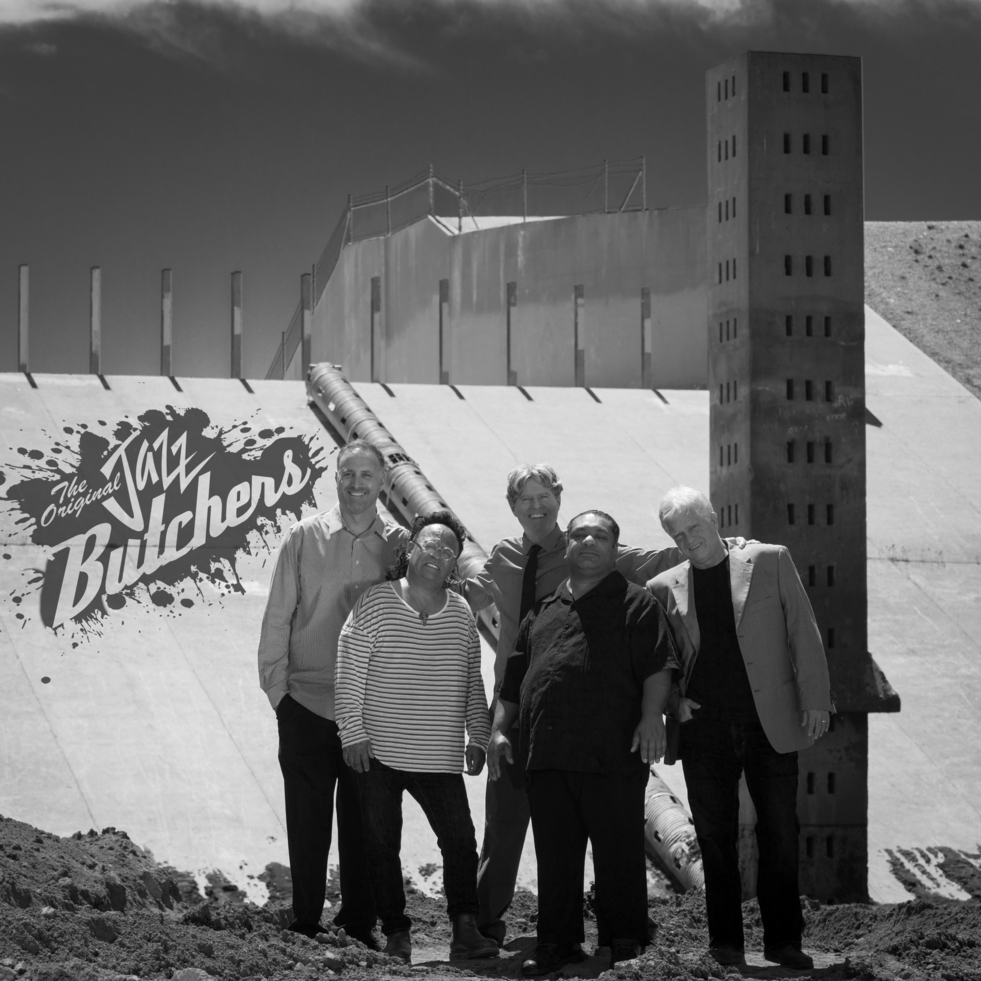 THE JAZZ BUTCHERS
The original Jazz Butchers have evolved into the current musical line-up featuring Matt Lilley on Sax, Dave Curry Bass, Gustavo Ramirez on keys and Jim Matthews on drums. In addition to these musicians are Leddie Garcia on Percussion, Composer/arranger Ron Blake on Trumpet and Flugelhorn, and Big Band arranger/composer Brent Fischer who's band contributed string and horn parts to several of the album titles.
The Jazz Butchers performs primarily in the greater Los Angeles/Southern Cal area. Compositions are all original with elements of modern, alternative, and "straight ahead" jazz, and fusing these with Latin, Blues, Funk and other elements making the experience unpredictable and spontaneous.
The songs are upbeat and Inspiring, having a unique local sound reminiscent of the experimental days in Los Angeles circa 1970 -1980. The music on this album is inspired and attributed to people and places that developed the albums character.
They play originals, plus Weather Report,, Miles Davis, John Coltrane, Herbie Hancock, Horace Silver, Lee Morgan, Dexter Gordon, and more!
---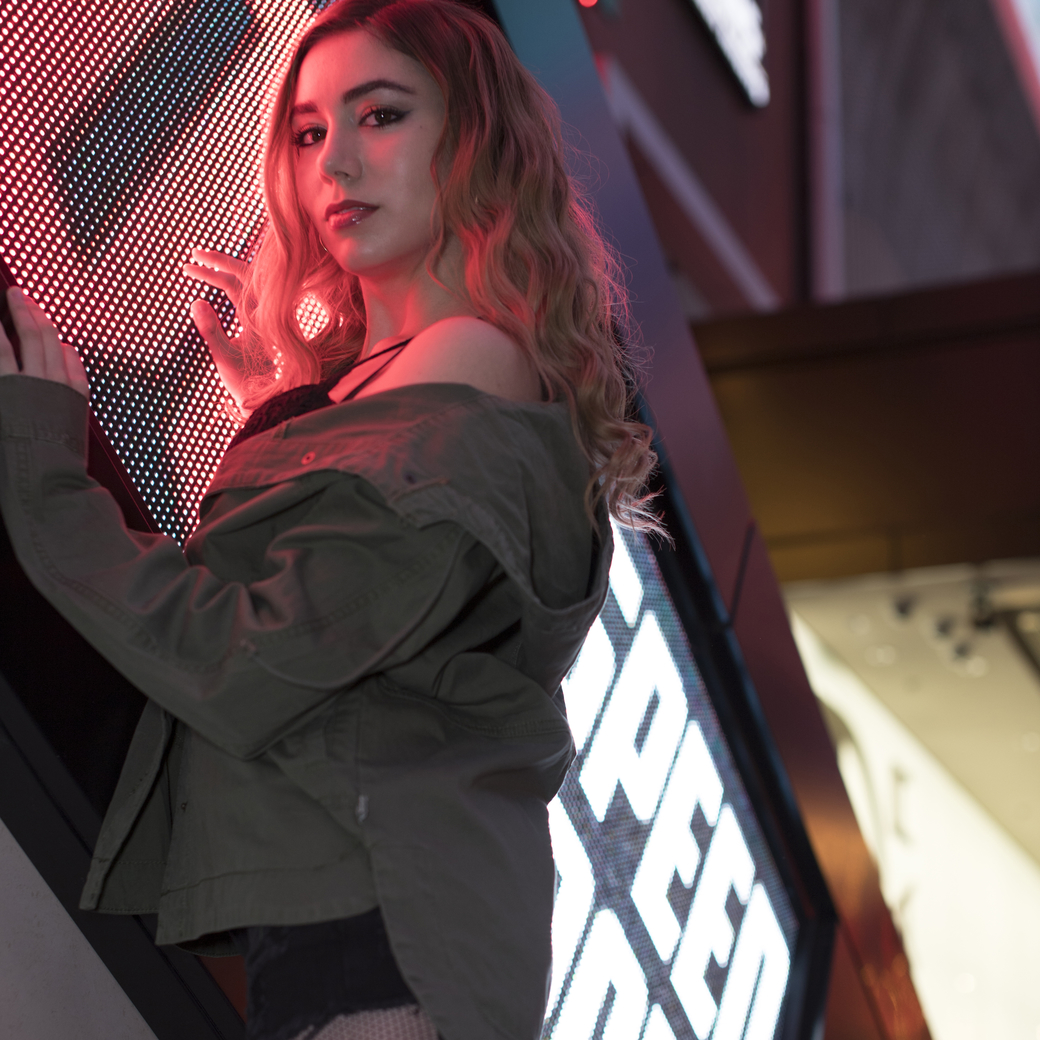 ZAZA MAREE
Growing up in Las Vegas, Nevada, ZaZa took musical influence from the local music scene as well as some of her favorite musicians, including Pink, Avril Lavigne, and Madonna's early work. She has played music her entire life, starting with violin and piano at age 3 and picking up guitar at age 11. She began writing songs on guitar and piano at age 12 after learning to cover Taylor Swift's entire collection of released music at the time. ZaZa continued to cover songs from all different genres and artists, and landed acoustic performances around Las Vegas showcasing these songs as well as her original music.
Aside from music, ZaZa spent her childhood in cheerleading, gymnastics, dance, and acting, and later in horseback riding and aerial acrobatics. She appeared in both national and international commercials as a child, representing national brands including Longines watches, and has recently been featured on RAI network in Italy.
A competitive tennis player from the age of 8, ZaZa spent ages 9 through 14 traveling for tournaments on the national junior circuit while still developing her creative skills in music, dance, acrobatics, and acting.
A natural performer from a young age, ZaZa always had a love for performing whenever the opportunity to be on stage arose, usually talent shows or dance recitals.
She began her ascent into the music industry in 2011 at age 14, when she headlined the House of Blues Las Vegas with her then duo partner. The duo landed dozens of gigs after that night, performing for more House of Blues venues, clubs, and radio stations across the West Coast.
ZaZa began her solo career in 2013, when she released her first EP #Forever with her production team at Neon Pink Records. Immediately following this release, Dance Moms star Asia Monet Ray joined Neon Pink Records to further develop her music career. ZaZa and her team wrote and produced a number of songs for Asia and were used in Lifetime Network's Dance Moms spin off Raising Asia.
ZaZa released her next single 'Go Back' in 2016, after taking a break from releasing music and performing to attend college and work on other projects. Her new single was followed by features and another track, 'Just Fine' a few months later. 'Just Fine' proved to be ZaZa's most successful single up to that time, reaching 1 million views on combined platforms and attracting hundreds of remixers to the track's official remix contest. Her next single 'With You' proved to be equally as popular, attracting new fans and creating a social media buzz.
As of 2018, ZaZa has headlined shows across the US, and opened for acts such as Keith Urban, Tim McGraw, Maren Morris, Afrojack, and Trina and she has collaborated with brands like Into The AM and Vertigo Music App.
Website   Facebook  Twitter  Instagram  Soundcloud  YouTube  Spotify
---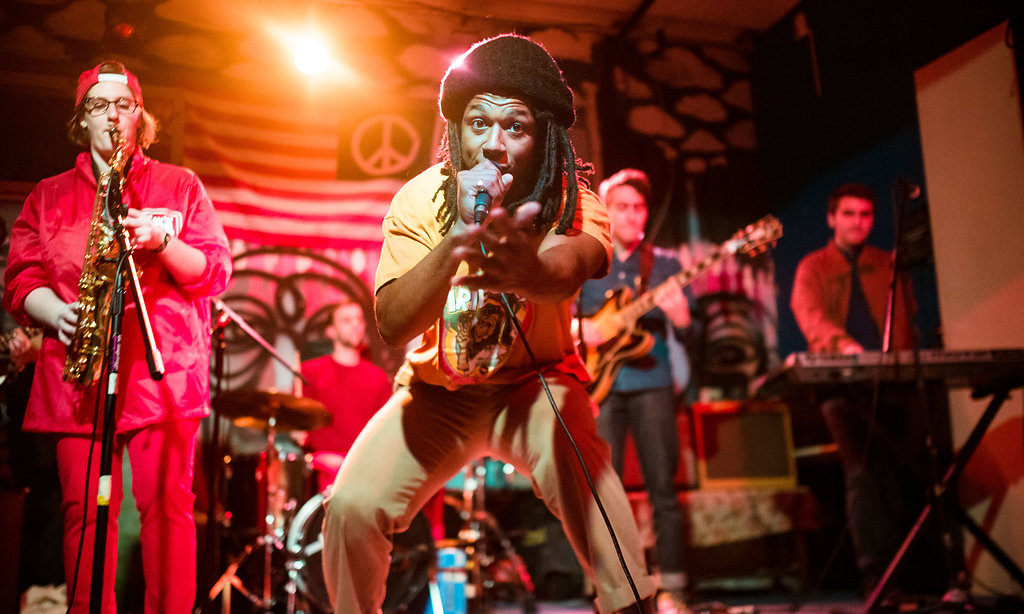 MALIK & THE LOVED ONES
Malik & The Loved Ones is a seven piece Hip-Hop/Jazz/Funk/Soul group based out of Los Angeles, California. Started by Writer/Vocalist Malik LovesYall in 2017, The Loved Ones serve as an instrumental part in the manifestation of his vision; to use story-telling, live sound & performance to inspire Authenticity, Community & Self-discovery within both themselves, & the people they meet. Consisting of Saxophonist Iris Pechenik, Drummer Jon Kane, Trumpeter Nick Coggiola, Bassist Will Taggart, Keyboardist Joe Fournier & Guitarist Luke Jurow – The Loved Ones provide a rich and sonically boisterous backdrop to LovesYall's powerful storytelling & magnetic presence. Together, 
Malik & The Loved Ones remind us to Get Up, Get Free, & Do What Makes You Happy…hoping that their music inspires you to do the same.
---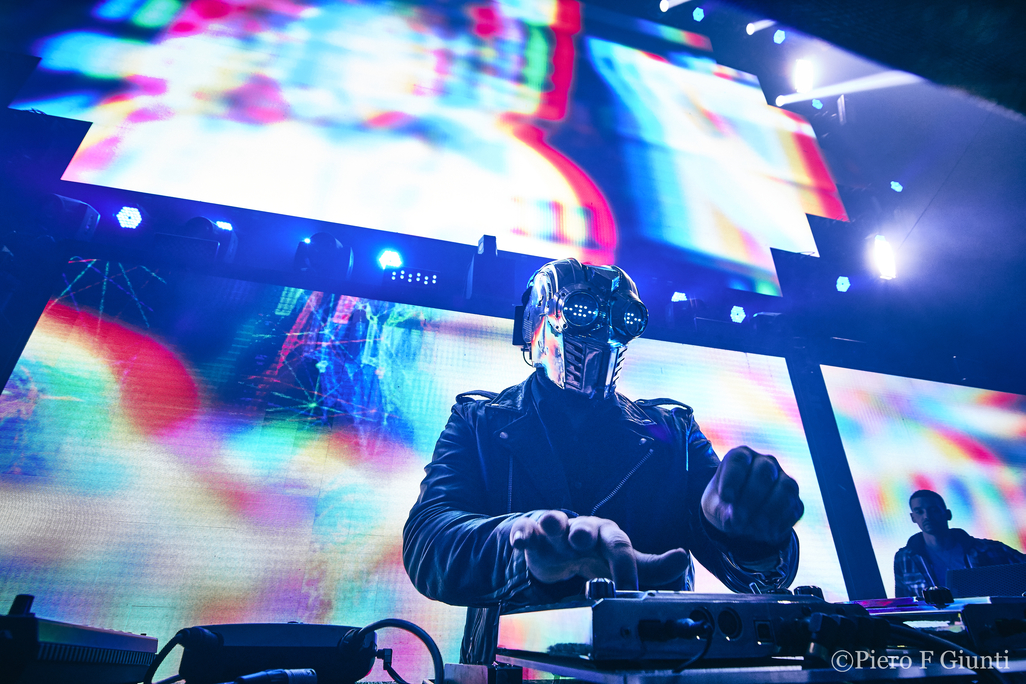 NKRIOT
NKRIOT is an electronic music pioneer and inventor and a founder of the music genre known as "goji." Hailing from Boyle Heights, California, NKRIOT champions a unique, kinetic sound based around an ever-evolving custom rig of hardware known as the RIOTLAB.
When performing live, the artist known as NKRIOT (real name, Kristopher Escajeda) wears his signature hand-made mask. This mask is not merely a prop; it's a working electronic instrument that allows the artist to interface with the original music he's performing live, for example by allowing him to process his own vocals in real-time while singing. None of the music performed during live NKRIOT's shows is pre-recorded, not even the original productions composed by Escajeda himself. Instead, more akin to a live band or live musician, NKRIOT performs his compositions with instruments, using electronic effects controllers, an electric guitar, drum pads, synthesizers and other elements to create a wholly new experience. No two NKRIOT shows are exactly the same.
NKRIOT's first full-length studio album, Riot, spawned the single, "Reality Pages," an idiosyncratic track that caught the attention of corporate brands like LinkedIn and Jarritos and caused them to sign Escajeda as a brand ambassador, tapping into his authenticity and street cred. The follow-up album, Virtual Climax Recordings, is due for release in May 2018 with the first single being, "Shogun 8.0." available online now.